Vietnam Human Rights Report, January – June 2019: Crackdown on Facebook Users, Civil Society Groups, and Public Protesters Continues
Featured Image: Provisions of the 2015 Criminal Code Used Against Activists by Level of Authority in 2019
The crackdown on Vietnamese civil society activists that escalated in 2018 continues into 2019, as evidenced by 16 arrests in the first half of the year and harassment incidents against at least 33 activists.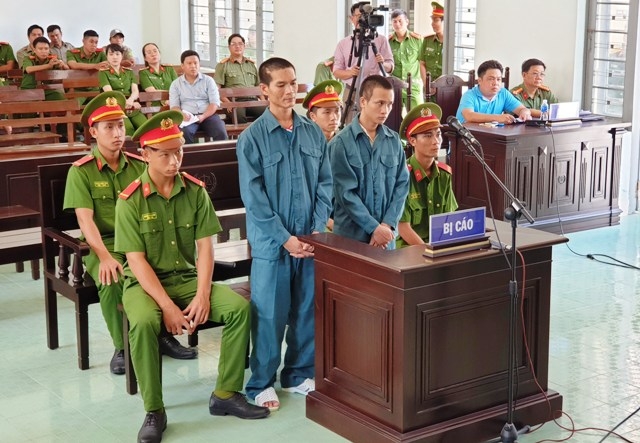 Dang Ngoc Tan and Pham Thanh at trial on May 21, 2019. Source: Nhan Dan
Of the 16 people arrested since January, two are women and three are religious minorities. Authorities have also tried at least 26 people in the first half of 2019, sentencing five of them to 10+ years in prison. Nineteen were convicted, at least in part, for their roles in nationwide June 2018 protests. Two protesters, Dang Ngoc Tan and Pham Thanh, were convicted and sentenced to 24 and 15.5 years in prison, respectively, in multiple trials, the most recent of which was in May. Dang Ngoc Tan is only 19 years-old. In addition, US citizen Michael Nguyen was tried on June 24, 2019, and sentenced to 12 years in prison. 

Provisions of the 2015 Criminal Code Used Against Activists by Level of Authority in 2019
Fifty percent of charges against political prisoners in 2019 have been under Article 117 of the 2015 Criminal Code ("propaganda against the state"), followed by 14% under Article 331 (""abusing democratic freedoms"). The majority of activists were charged at the provincial/municipality level (see the above chart). 
Moreover, at least 33 people have been affected in incidents of harassment by authorities, state-sponsored thugs, and individuals, including physical attacks, detentions, and harassment at private residences. This includes eight women and 12 religious minorities. Out of all incidents (against political prisoners and activists at risk), 17 occurred in Ho Chi Minh City, 10 in Hanoi, and three each in Dong Nai and Ben Tre provinces.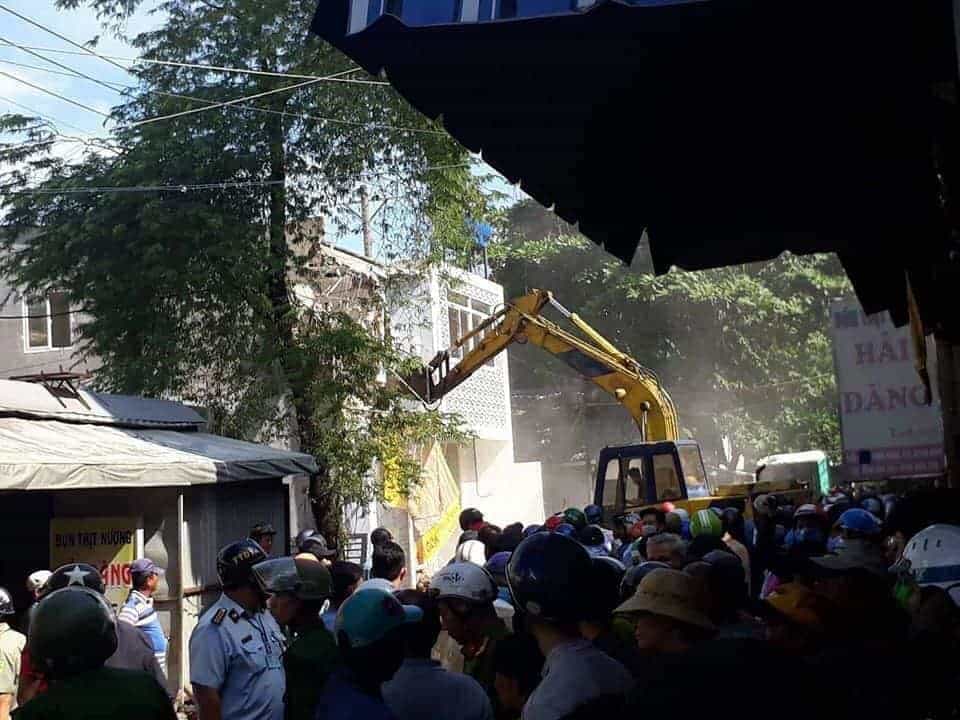 Loc Hung land grab on January 4, 2019. Source: Facebook Pham Doan Trang
In January, the local administration destroyed over 100 homes in the Loc Hung area of Ho Chi Minh City– many of which belonged to dissidents and veterans of the military of the Republic of Vietnam, who are not recognized as veterans by the state. Authorities harassed the displaced residents after the forced evictions as well. Activists were also harassed before and during the US North Korea summit in Hanoi in February,  harassed ahead of the anniversary of Vietnam's Reunification Day in April, and prevented from attending the US-Vietnam Human Rights Dialogue in May.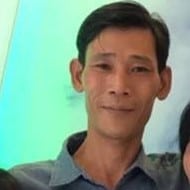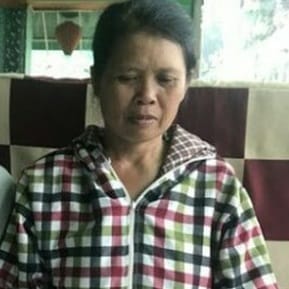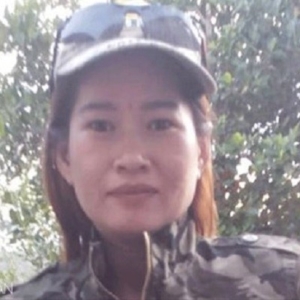 Political prisoners Huynh Minh Tam, Nguyen Thi Hue, and Duong Thi Lanh
Dozens have been targeted for their peaceful online activities. The new Law on Cybersecurity went into effect on January 1, 2019 and has been followed by campaigns to remove "anti-state" content from platforms like Facebook and YouTube. Of the 16 people arrested in the first six months of 2019, seven were arrested at least in part for their online activities. They are: Huynh Minh Tam (brother of detained Facebooker Huynh Thi To Nga), Nguyen Chi Vung, Nguyen Dinh Khue, Nguyen Van Cong Em, Nguyen Thi Hue, Huynh Dac Tuy, and Duong Thi Lanh. Dozens more have been harassed for their online activities but not formally charged.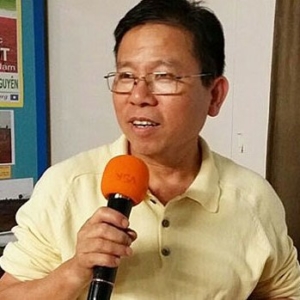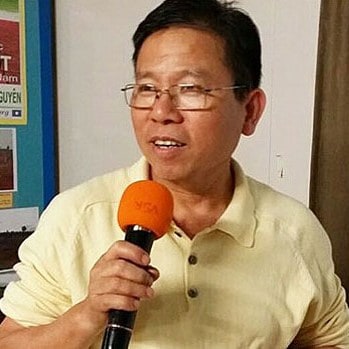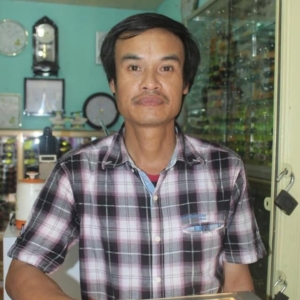 Political prisoners Chau Van Kham, Nguyen Van Vien, and Nguyen Nang Tinh
Others arrested so in the first six months of 2019 are: Australian national and member of overseas democracy group Viet Tan Chau Van Kham,  alleged Viet Tan member Tran Van Quyen, member of the Democratic Party of Vietnam Pham Van Diep, music teacher Nguyen Nang Tinh, anti-corruption activist Trinh Viet Bang, environmental activist and member of the Brotherhood for Democracy Nguyen Van Vien, religious freedom activist Tran Thanh Giang, and Build-Operate-Transfer (BOT) protesters Tran Dinh Sang and Ha Van Nam.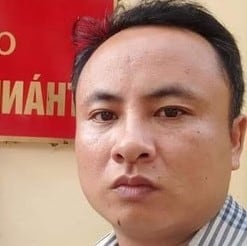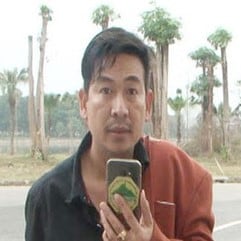 BOT protesters Ha Van Nam and Tran Dinh Sang
Anti-corruption activists and drivers protesting BOTs, like Ha Van Nam and Tran Dinh Sang, have been some of the latest targets of a concerted government crackdown on civil society groups.  Since 2018, they and others have protested against the toll stations, which are allegedly placed in incorrect areas or have earned money past their allotted contract times. Nam was sentenced to 30 months in prison just this week.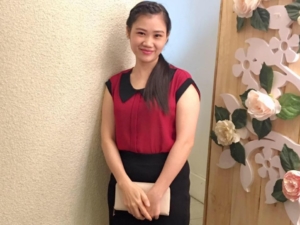 Political prisoner Huynh Thi To Nga
Another disturbing trend in 2019 has been the kidnapping of activists by security agents. Former political prisoner Nguyen Quang Hong Nhan was forcefully detained in Germany and deported back to Vietnam, along with his wife, in March. Huynh Thi To Nga– a Facebooker, doctor, and single mother- was kidnapped from the hospital she works at in January and later located in prison. And blogger and former political prisoner Truong Duy Nhat was kidnapped from Thailand while attempting to seek asylum there and forcibly returned to Vietnam, where he is now also behind bars. 
Further, appalling conditions persist in prison. Multiple political prisoners have been on hunger strike for weeks this summer to protest conditions. And a group of supporters, including the elderly and children, were viciously attacked while attempting to visit the striking political prisoners earlier this month. 
Vietnamese authorities continue to silence dissent in a myriad of ways– through traditional means like arrest and imprisonment, but also through more dispersed, repetitive, and often less publicly visible tactics such as travel restrictions, administrative fines, confiscation of important documents, and attacks in private and public spaces. We urge the international community to take heed of these disturbing trends and press for improved conditions for activists in the second half of 2019. 
© 2019 The 88 Project
. 
https://the88project.org/wp-content/uploads/2019/07/Screenshot-11.png
646
1873
kayleedolen
https://the88project.org/wp-content/uploads/2019/01/88project.png
kayleedolen
2019-07-31 14:45:41
2019-07-31 14:09:55
Vietnam Human Rights Report, January – June 2019: Crackdown on Facebook Users, Civil Society Groups, and Public Protesters Continues