Michael Nguyen
Current Status: Pre-trial detention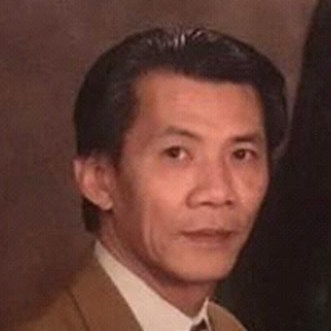 Other Names: Michael Phuong Minh Nguyen
Date of Birth: 1964
Gender: M
Religion: Christian (Catholic)
Ethnicity: Kinh
Occupation: Entrepreneur
Current Prison: HCM city Police detention center, No. 4 Phan Dang Luu, Ho Chi Minh city
February 2019:
It is possible that authorities will soon hold a trial against US citizen Michael Nguyen and two others arrested at the same time, Huynh Duc Thanh Binh and Tran Long Phi. An investigator reportedly told Phi's relatives to expect an upcoming trial, as they have completed their investigation.
Detained US citizen Michael Nguyen's wife, Helen Nguyen, attended the US's State of the Union address, invited by Rep. Katie Porter of California. She was also able to meet with House Speaker Nancy Pelosi and Rep. Eliot Engel of New York and was optimistic that her advocacy for her husband's freedom will travel with US President Trump when he visits Vietnam in late February. Michael Nguyen is still being held without formal charges, but he is under investigation for subversion under Article 109 of Vietnam's 2015 Criminal Code. Ms. Nguyen reported that contact with her husband has been severely restricted, with a US consular official only allowed to visit him for short periods once every month. Neither the family, nor lawyers, have been permitted access. Per the most recent consular visit on January 30, Mr. Nguyen is doing well overall in prison, with only minor health issues. His family maintains he has not participated in any activism activities and Mrs. Nguyen said that he had visited Vietnam without issues for many years prior to his arrest.
Details - Background, History of Activism, Family Situation.
Michael Nguyen is a US citizen of Vietnamese descent. He was living in California with his family before his arrest. He owns a printing business.
Arrested July 7, 2018. Charged under Art. 109 (2015 Code), Art. 304 (1999 Code).
July 7, 2018
Art. 109 (2015 Code)
Art. 304 (1999 Code)
Ho Chi Minh city public security, Ho Chi Minh city
freedom from arbitrary arrest or detention
liberty and security of the person
Profile last updated: 2019-03-04 03:12:18