Huynh Duc Thanh Binh
Current Status: Sentenced to prison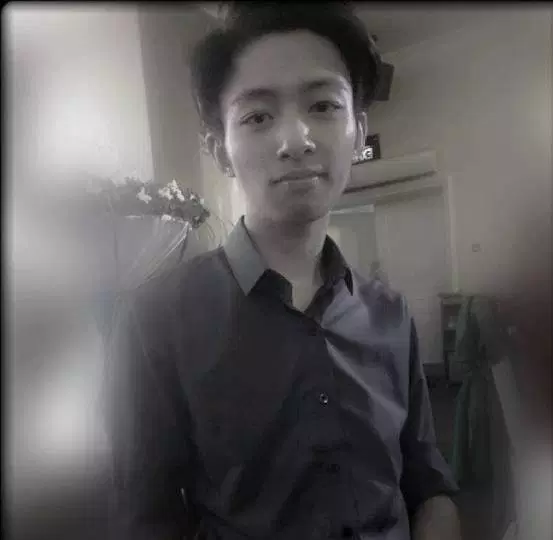 Other Names: Huỳnh Đức Thanh Bình
Date of Birth: July 14, 1996
Gender: M
Ethnicity: Kinh
Occupation: Student
Last Known Prison: Xuan Loc prison, Dong Nai province
Areas of Activism:
Freedom of expression
Human rights
Sovereignty
Highlighted Human Rights Concerns:
Solitary Confinement
Denial of Legal Representation
Denial of Adequate Medical Treatment or Supplies
Harsh Physical and Administrative Conditions
Infliction of Physical and Psychological Pain
Violence concern
March 2023:
Nguyen Thi Hue, mother of political prisoner Huynh Duc Thanh Binh, was summoned by Ho Chi Minh City (HCMC) police on March 30 to "discuss issues related to public order and security." On her Facebook page, Hue said she was perplexed because she had gone into seclusion since her son's conviction and rarely appeared online or in public, focusing most of her time and energy on practicing Buddhism.
Details - Background, History of Activism, Family Situation.
Binh is a student in Economic Law at the University of Economics and Finance. He lived in Ho Chi Minh City before his arrest.
Binh is known as a human rights activist. On June 10, 2018, Huynh Duc Thanh Binh attended a large and peaceful demonstration against the Draft Law on Special Economic Zones in Ho Chi Minh City.
Arrested July 7, 2018. Sentenced to 10 years in prison and 3 years probation under Art. 109 (2015 Code). Expected Release is July 7, 2028.
July 7, 2018
Ho Chi Minh city public security, Ho Chi Minh city
June 24, 2019
The People's Court of Ho Chi Minh City
Nguyen Van Mieng
10 years in prison and 3 years probation
July 7, 2028
freedom from arbitrary arrest or detention
liberty and security of the person
freedom of expression
freedom of peaceful assembly
fair trial
political participation
He was arrested on July 7 by the authorities in Ho Chi Minh City when he returned from a tour of Hue and Danang. He was arrested under the Art. 109 of the 2015 Criminal Code for 'Activities against the People's government'.
February 2019:
It is possible that authorities will soon hold a trial against US citizen Michael Nguyen and two others arrested at the same time, Huynh Duc Thanh Binh and Tran Long Phi. An investigator reportedly told Phi's relatives to expect an upcoming trial, as they had completed their investigation.
April 2019:
After being held in a detention center for nine months, accused of "carrying out activities aiming at overthrowing the people's administration", Huynh Duc Thanh Binh was finally able to meet his mother on April 17, 2019. His mother, Hue, revealed that their meeting only lasted 30 minutes and revolved around family topics. There were three public security officers surrounding them and threatening to stop their conversation if they changed the topic. Also, Binh had been not allowed to meet with his defense counsel, Nguyen Van Mieng, although his mother signed a contract with him after Binh's arrest.
May 2019:
Authorities were refusing to allow Huynh Duc Thanh Binh a visit with his lawyer, Nguyen Van Mieng, for "national security reasons." Mieng stated that since the initial investigation period has ended, under Vietnamese law, authorities must allow Mieng to meet with his client. Binh's mother was able to visit him recently and reported he was in good health, but she was unable to obtain information on his case.
June 2019:
The People's Court of Ho Chi Minh City tried Michael Nguyen, Huynh Duc Thanh Binh, Tran Long Phi, and Huynh Duc Thinh (Binh's father) on Monday June 24, 2019. Michael Nguyen was sentenced to 12 years, Huynh Duc Thanh Binh to 10 years, Tran Long Phi to eight years, and Huynh Duc Thinh to one year. Nguyen will be deported after completing his sentence. All except Thinh were convicted of subversion for allegedly planning to incite protests and attack government offices. The four were arrested in July, 2018. Another person, Truong Quoc Bao (Thomas Quoc Bao), was also arrested at the same time, but he managed to escape when the police took him back to his home for a search. There is no news on his whereabouts. It was a short and speedy trial in Ho Chi Minh city. Scheduled to be a two day trial, it was finished in less than four hours.
The 88 Project is aware of and investigating the claims of violence involved in these cases. However, in the absence of a free press environment, the defendants should be given the benefit of the doubt, and any accusation by the authorities against them should not be taken for granted.
May 2020:
Prison officials in Xuan Loc Prison Camp in Dong Nai Province beat six political prisoners after they petitioned to be able to work outside more frequently during the weekends. The six were also placed in solitary confinement after being beaten. Huynh Duc Thanh Binh's mother learned of the incident after a visit to her son on May 12. After he told her about the attack, prison officials cut their visit short. Binh's mother wrote a petition to the prison demanding an investigation into the incident. It is unknown who the other five prisoners are who were beaten.
.
March 2022:
Nguyen Thi Hue, mother of Huynh Duc Thanh Binh, visited him at Xuan Loc prison on March 11, 2022, and was allowed to give him homemade food and books. Binh and his inmates are okay but suffering from mange and ringworm caused by acidic polluted water. Xuan Loc prisoners have complained many times to no avail.
June 2022:
Bui Thi Hong Loan, wife of Pham Chi Dung, reported that Dung had been refusing to eat his meat and fish rations since June 5 to protest against prison officials not letting his fellow political prisoners receive medications or dental treatment. According to our sources, Dung's fellow political prisoner Huynh Duc Thanh Binh also told his mother about Dung's protest when she visited him on June 14. Binh said many political prisoners in his camp suffer from toothaches, making it difficult for them to eat. Their faces are often swollen and red. Their health is gradually deteriorating, yet they are not given proper medical treatment
Profile last updated: 2023-04-11 19:08:03