Pham Chi Dung
Current Status: Pre-trial detention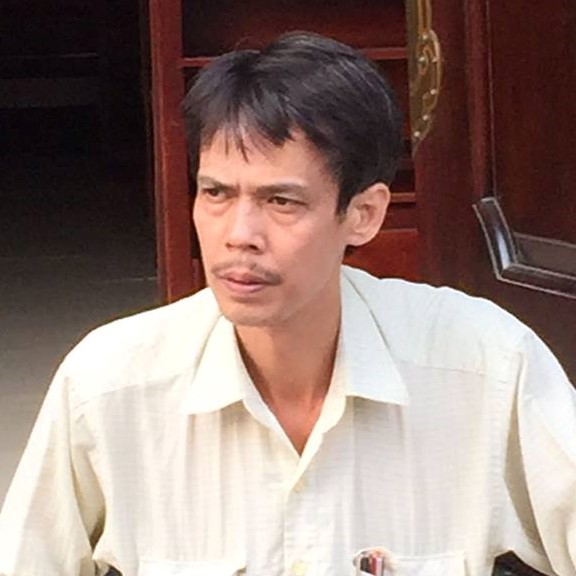 Other Names: Phạm Chí Dũng
Date of Birth: 1966
Gender: M
Ethnicity: Kinh
Occupation: Journalist
Areas of Activism:
Anti-corruption
Democracy
Freedom of expression
Press
Known Affiliations:
Independent Journalists Association of Vietnam
Journalist Pham Chi Dung is being denied contact with a lawyer, almost two months since he was arrested. Under the terms of his pre-trial detention, he will not be allowed to meet with a lawyer until authorities have finished their initial investigation. Though this is a provision of Vietnamese law, it violates international rights to legal representation, and former political prisoners have often recounted after their release their troubles communicating with their lawyers even after the initial investigation period ended.
***
Pham Chi Dung, a prominent dissident journalist and writer, was arrested on November 21, 2019 by the public security forces of Ho Chi Minh City. He is charged under Article 117 of Vietnam 2015 Criminal Code for "producing, storing, and disseminating" documents opposing the Socialist Republic of Vietnam. While state media asserts that he has participated in "very dangerous and serious conduct that negatively affects national social stability, public order of Ho Chi Minh City," they can only point out one fact to support that accusation: that he established and organized a "civil society organization."
Mr. Dung is a high-profiled figure among both HCMC Communist Party and pro-democracy activists.
The website of the Independent Journalists Association of Vietnam, which is also a news website called the Vietnam Times (Viet Nam Thoi Bao), has become inaccessible after Dung's arrest.
Details - Background, History of Activism, Contact Information.
Arrested November 21, 2019. Charged under Art. 117 (2015 Code).
November 21, 2019
Ho Chi Minh city public security, Ho Chi Minh city
His private residence in Ho Chi Minh City (
map
)
freedom from arbitrary arrest or detention
liberty and security of the person
freedom of expression
freedom of association
UN Special Rapporteurs
Committee to Protect Journalists
UN Working Group on Arbitrary Detention
International government officials
Profile last updated: 2020-07-03 22:48:07