Nguyen Tuong Thuy
Current Status: Pre-trial detention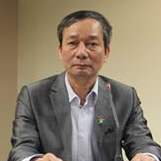 Other Names: Nguyễn Tường Thụy
Date of Birth: 1952
Gender: M
Ethnicity: Kinh
Occupation: Veteran
Areas of Activism:
Democracy
Freedom of expression
Press
Known Affiliations:
Independent Journalists Association of Vietnam
Brotherhood for Democracy
September 2020:
Two members of the unsanctioned Independent Journalist Association of Vietnam (IJAVN) had their pre-trial detentions extended without their families being informed. Pham Chi Thanh, arrested in May, had his detention extended by four months on charges of engaging in "anti-state propaganda". The organization's vice-president, Nguyen Tuong Thuy, also arrested in May and similarly charged, may also have had his detention extended without notice.
Details - Background, History of Activism.
Nguyen Tuong Thuy lives in Hanoi.
March 8, 2018: barred from leaving his home to meet with UN officials
Travel restriction
March 8, 2018
Public security
Thanh Tri district, Ha Noi (
map
)
Blogger Nguyen Tuong Thuy was blocked from leaving his house to meet with other local activists and representatives from the Office of the United Nations High Commissioner for Human Rights. About 20 officers surrounded Thuy's home to prevent him from leaving, starting the evening prior.
March 13, 2020: harassed by public security officers
Police summons
March 13, 2020
Public security
Thanh Xuan district, Hanoi city (
map
)
respect of privacy, family, home, and correspondence
Nguyen Tuong Thuy was summoned by the security investigating agency of Ha Noi's public security force on March 13, 2020. The reason, as written in the document, is related to the high-profile case of Pham Chi Dung, a prominent dissident journalist and writer who was arrested on November 21, 2019, by the public security forces of Ho Chi Minh City and charged under Article 117 of Vietnam 2015 Criminal Code for "producing, storing, and disseminating" documents opposing the Socialist Republic of Vietnam. Thuy is another high-profile activist with a long history of activism. He has been harassed and targeted for his activism on multiple occasions over many years, from his 2013 arrest to his 2018 assault. He declined to meet with the agency, citing the coronavirus outbreak and his health condition.
Arrested May 23, 2020. Charged under Art. 117 (2015 Code).
May 23, 2020
Ministry of Public Security
His apartment in Hanoi (
map
)
freedom from arbitrary arrest or detention
liberty and security of the person
freedom of association
Defend the Defenders
Committee to Protect Journalists
Reporters Without Borders
Independent Journalists Association of Vietnam
Profile last updated: 2020-10-05 01:38:39