Nguyen Tuong Thuy
Current Status: Sentenced to prison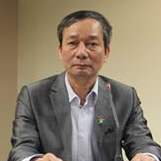 Other Names: Nguyễn Tường Thụy
Date of Birth: 1952
Gender: M
Ethnicity: Kinh
Occupation: Veteran
Last Known Prison: An Phuoc detention center, Binh Duong province
Areas of Activism:
Democracy
Freedom of expression
Press
Known Affiliations:
Highlighted Human Rights Concerns:
Denial of Legal Representation
Denial of Adequate Medical Treatment or Supplies
Denial of Family Visit/Punitive Prison Transfer
January 2021:
Three members of the Independent Journalists Association of Vietnam (IJAVN) were sentenced to a total of 37 years in prison after a trial lasting half a day. Pham Chi Dung, 55, received 15 years; Nguyen Tuong Thuy, 69, received 11 years; and Le Huu Minh Tuan, 32, received 11 years. All three were convicted of "anti-state propaganda" under Article 117 of the 2015 Criminal Code. Thuy is known to be in poor health; the long sentences could cause serious health problems. You can read our analysis of the trial here. Before his sentencing, Thuy made this statement: "All my articles are just yearnings for our people and our country. In the future, activities like mine will be considered perfectly normal." Dung said, "A harsh sentence for independent journalists like us will show the world what 'freedom of the press' looks like in Vietnam. It'll also create problems in international relations during this difficult period."
Update:
Nguyen Tuong Thuy has reversed his decision to appeal his sentence. "I later learned that Nguyen Tuong Thuy had finally filed an appeal petition, but the police required him to fill it out according to their instructions, and he refused and tore the document up," his lawyer Nguyen Van Mieng said.
Thuy's wife went to visit him in Ho Chi Minh City but was told that he had already been transferred to Bo La Prison Camp in Binh Duong Province. She was not allowed to meet him there due to covid-19 restrictions.
March 2021:
Nguyen Tuong Thuy's wife reported that her husband had been moved to a different prison, and when she went to visit him there, she was not allowed to see him.
Thuy reported to be in poor health, with a severly injured hand. A few days before he was moved to the new prison, his wife Nguyen Thi Lan went from Hanoi to bring her husband some medication, but was turned away by the guards. "I don't know if he's receiving the right medication," she said.
Details - Background, History of Activism.
Nguyen Tuong Thuy lives in Hanoi.
March 8, 2018: barred from leaving his home to meet with UN officials
Travel restriction
March 8, 2018
Public security
Thanh Tri district, Ha Noi (
map
)
Blogger Nguyen Tuong Thuy was blocked from leaving his house to meet with other local activists and representatives from the Office of the United Nations High Commissioner for Human Rights. About 20 officers surrounded Thuy's home to prevent him from leaving, starting the evening prior.
March 13, 2020: harassed by public security officers
Police summons
March 13, 2020
Public security
Thanh Xuan district, Hanoi city (
map
)
respect of privacy, family, home, and correspondence
Nguyen Tuong Thuy was summoned by the security investigating agency of Ha Noi's public security force on March 13, 2020. The reason, as written in the document, is related to the high-profile case of Pham Chi Dung, a prominent dissident journalist and writer who was arrested on November 21, 2019, by the public security forces of Ho Chi Minh City and charged under Article 117 of Vietnam 2015 Criminal Code for "producing, storing, and disseminating" documents opposing the Socialist Republic of Vietnam. Thuy is another high-profile activist with a long history of activism. He has been harassed and targeted for his activism on multiple occasions over many years, from his 2013 arrest to his 2018 assault. He declined to meet with the agency, citing the coronavirus outbreak and his health condition.
Arrested May 23, 2020. Sentenced to 11 years in prison under Art. 117 (2015 Code). Expected Release is May 23, 2031.
May 23, 2020
Ministry of Public Security
His apartment in Hanoi (
map
)
January 5, 2021
The People's Court of Ho Chi Minh City
Nguyen Van Mieng
11 years in prison
May 23, 2031
freedom from arbitrary arrest or detention
liberty and security of the person
freedom of association
fair trial
Defend the Defenders
UN Special Rapporteurs
Vietnamese civil society groups
Committee to Protect Journalists
US government
International Federation for Human Rights
Reporters Without Borders
The European Union
Office of the United Nations High Commissioner for Human Rights
Independent Journalists Association of Vietnam
On the morning of May 23, 2020, Nguyen Tuong Thuy was arrested and his apartment searched by the public security of Hanoi City. Thuy, 70, is a veteran but left the Veteran Associations of Vietnam. He is currently the vice president of the Independent Association of Journalists; Pham Chi Dung, its president, was arrested last year. Thuy is charged under Article 117 of the 2015 Criminal Code for alleged propaganda against the state. Thuy had been questioned many times about his connections to Dung, including in March 2020. He was taken from Hanoi to Ho Chi Minh City after his arrest.
September 2020:
Two members of the unsanctioned Independent Journalist Association of Vietnam (IJAVN) had their pre-trial detentions extended without their families being informed. Pham Chi Thanh, arrested in May, had his detention extended by four months on charges of engaging in "anti-state propaganda". The organization's vice-president, Nguyen Tuong Thuy, also arrested in May and similarly charged, may also have had his detention extended without notice.
October 2020:
The government has finished its investigation of Nguyen Tuong Thuy and Le Huu Minh Tuan. Thuy's wife said their lawyer will be Nguyen Van Mieng. Some observers expected that the trial would be held soon.
November 2020:
Lawyers for jailed journalists Pham Chi Dung, Nguyen Tuong Thuy, and Le Huu Minh Tuan say they have finally received paperwork that allows them to start working on the cases on behalf of their clients, after the Procuracy office finished its investigation. Attorney Nguyen Van Mieng reported that since their arrests, the three men have not yet been allowed to talk to a lawyer. He also said the men were allowed to receive supplies sent by their families on November 6, but he was not able to see them due to Covid-19 restrictions.
***
Update:
Attorney Nguyen Van Mieng, lawyer for Pham Chi Dung, Nguyen Tuong Thuy, and Le Huu Minh Tuan, said the order for their temporary detention was signed on November 12, 2020, allowing for three months and 15 days of additional detention. It is thus expected that their first instance trials will take place toward the end of January 2021. Dung said that after reading the 12-page indictment against him, "I could not see where I broke the law." Thuy said, "Of the 45 articles attributed to me, some weren't even mine." He said he'd appeal the indictment within 15 days.
November 2020:
Thuy's wife reported on her husband's condition in prison. He said that his left arm has been in severe pain, something that he'd never suffered before the arrest. He also has to sleep on hard concrete, which hurts his back. He told his lawyer that if the family can not see him, then they should not bring him any supplies. He also told his wife not to try to attend his trial because they won't let her in the courtroom anyway.
Several groups released statements calling for the release of Pham Thanh and Nguyen Tuong Thuy, well-known activists who were both arrested during the week of May 18. The Vietnam Human Rights Network and Defend the Defenders urged the government to end the crackdown against the Independent Journalists Association of Vietnam. The Committee to Protect Journalists also called for their releases, saying that "Vietnam must stop treating independent journalists as enemies of the state, and must allow the press to work freely and without fear of trumped-up charges and prison time." The head of RSF's Asia-Pacific desk said of the arrests: "The fact that the government has detained these two journalists, both respected former Communist Party members who have become scathing critics of the party's ossification, speaks volumes about the feverishness at the head of the party as it prepares for its 21st five-yearly congress in six months' time."
November 2020:
Five working groups at the UN have written a letter to the government of Vietnam to demand specific information regarding the arbitrary arrests of a number of journalists in the past few months, including Pham Doan Trang, Nguyen Tuong Thuy, and several others. If there is no answer within 60 days, the groups said they will raise the issue publicly with the Human Rights Council as required by their charter.
January 2021:
Prior to and after the January 5 trial of Nguyen Tuong Thuy, Pham Chi Dung, and Le Huu Minh Tuan, many organizations expressed their support for the activists and pressed for the Vietnamese government to drop the charges against them, including:
The Spokesperson for the UN High Commissioner for Human Rights also released a statement condemning the trial, saying "We are deeply concerned by the use of vaguely-defined laws to arbitrarily detain an increasing number of independent journalists, bloggers, online commentators and human rights defenders – in violation of Article 19 of the International Covenant on Civil and Political Rights (ICCPR)."
Profile last updated: 2021-04-13 03:43:06