Nguyen Tuong Thuy
Current Status: At risk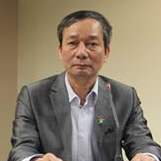 Other Names: Nguyễn Tường Thụy
Date of Birth: 1952
Gender: M
Ethnicity: Kinh
Occupation: Veteran
Areas of Activism:
Democracy
Freedom of expression
Press
Known Afilliations:
Independent Journalists Association of Vietnam
Brotherhood for Democracy
Details - Background, History of Activism.
Nguyen Tuong Thuy lives in Hanoi.
March 8, 2018: barred from leaving his home to meet with UN officials
Travel restriction
March 8, 2018
Public security
Thanh Tri district, Ha Noi (
map
)
Blogger Nguyen Tuong Thuy was blocked from leaving his house to meet with other local activists and representatives from the Office of the United Nations High Commissioner for Human Rights. About 20 officers surrounded Thuy's home to prevent him from leaving, starting the evening prior.
Profile last updated: 2019-04-28 20:29:07