Luu Van Vinh
Current Status: Sentenced to prison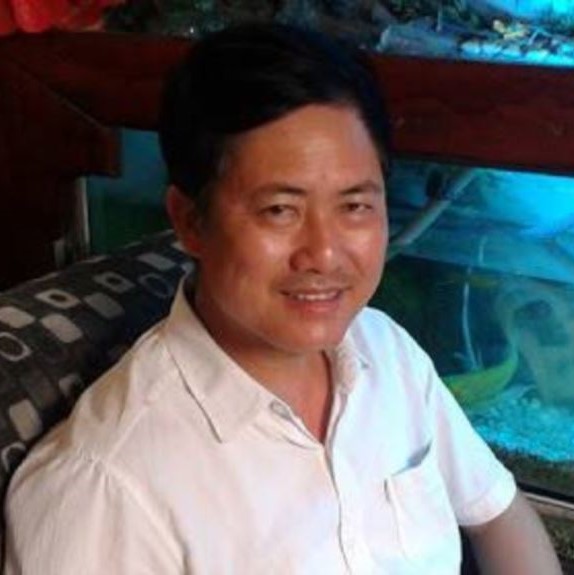 Other Names: Lưu Văn Vịnh
Date of Birth: 1967
Gender: M
Ethnicity: Kinh
Occupation: Construction contractor
Last Known Prison: Gia Trung prison, Gia Lai province
Areas of Activism:
Democracy
Land rights
Sovereignty
Highlighted Human Rights Concerns:
Denial of Family Visit/Punitive Prison Transfer
August 2021:
The wives of four political prisoners in Vietnam wrote an open letter to Vice President Kamala Harris asking her to pressure Vietnamese leaders to release their husbands when she meets with the officials during her trip to Vietnam. The men are: Truong Minh Duc, Nguyen Nang Tinh, Luu Van Vinh, and Tran Duc Thach. The letter was initially circulated only on Facebook, but by August 17 it was co-signed by 60 Viet-American pro-democracy, religious, media and community organizations.
**
March 2020:
Luu Van Vinh's wife said her husband called her with an update. He said that due to the impact of COVID-19, families are not allowed to visit, so in the prison camp, many people are in need of everything. He told his wife he was still in isolation. A few days ago, he had a sore throat with a high fever and numbness all over his body, but he improved.
Details - Background, History of Activism, Family Situation.
Vinh is a handyman from Hai Duong province, living in Ho Chi Minh City at the time of his arrest.
Vinh and his friend, Nguyen Van Duc Do, were both arrested for their roles in protesting Chinese activity in the South China Sea and the toxic Formosa spill that began in April 2016. Vinh founded a group called the Coalition for Self-Determination for Vietnamese People.
The 88 Project's archives
Defend the Defenders's archives
U.N. Human Rights Body Wants Vietnam to Free Dissidents, Radio Free Asia, November 22, 2016
Viet Nam: Crackdown on Human Rights Amidst Formosa Related Activism, Amnesty International, November 8, 2016
Viet Nam: Activists Held Incommunicado at Risk of Torture, Amnesty Internatonal, November 22, 2016
Vietnam jails five people accused of attempting to overthrow state, Channel News Asia, October 5, 2018
Families of Vietnamese Political Prisoners Ask US Vice President to Pressure Hanoi for Their Release, Radio Free Asia, August 17, 2021
Arrested November 6, 2016. Sentenced to 15 years in prison under Art. 331 (2015 Code), Art. 79 (1999 Code). Expected Release is November 6, 2031.
November 6, 2016
Art. 331 (2015 Code)
Art. 79 (1999 Code)
October 5, 2018
Dang Dinh Manh
Nguyen Van Mieng
15 years in prison
November 6, 2031
Vietnam Human Rights Network
Human Rights Watch
Profile last updated: 2023-09-13 04:18:27