Luu Van Vinh
Current Status: Sentenced to prison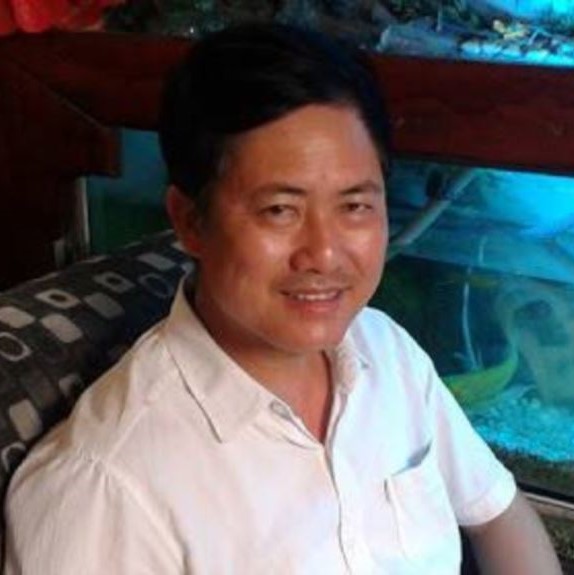 Other Names: Lưu Văn Vịnh
Date of Birth: 1967
Gender: M
Ethnicity: Kinh
Occupation: Construction contractor
Current Prison: Chi Hoa prison, Ho Chi Minh city
Areas of Activism:
Democracy
Land rights
Sovereignty
March 2019:
On March 18, five activists faced their appeal trial at the Higher People's Court in Ho Chi Minh City. They are Luu Van Vinh (sentenced to 15 years) and his co-defendants Nguyen Quoc Hoan (13 years), Nguyen Van Duc Do (11 years), Tu Cong Nghia (10 years), and Phan Van Trung (also known as Thich Nhat Hue, 8 years). All five prisoners' sentences were upheld on appeal. The five maintained their innocence and protested the Court's decision. Only Vinh's wife was allowed inside the courtroom. The trial was originally set for January 21, 2019, but since one defense counsel, who was appointed by the authorities for Phan Trung, did not show up, the trial was postponed.
Instead of informing Vinh's and the others' families about their trials, a secretary from the court called their defense counsels, Nguyen Van Mieng and Dang Dinh Manh, on March 5, 2019. This was the third time that Le Thi Thap, Vinh's wife, got the news on her husband's trial from the lawyers.
Details - Background, History of Activism, Family Situation.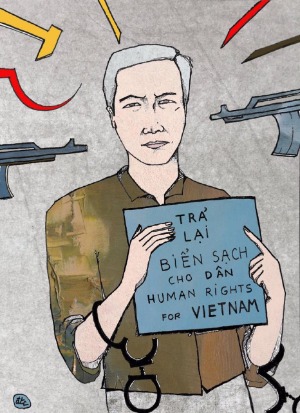 Luu Van Vinh. Artwork by Dinh Truong Chinh for The 88 Project
Vinh is a handyman from Hai Duong province, living in Ho Chi Minh City at the time of his arrest.
Vinh and his friend, Nguyen Van Duc Do, were both arrested for their roles in protesting Chinese activity in the South China Sea and the toxic Formosa spill that began in April 2016. Vinh founded a group called the Coalition for Self-Determination for Vietnamese People.
The 88 Project's archives
Defend the Defenders's archives
U.N. Human Rights Body Wants Vietnam to Free Dissidents, Radio Free Asia, November 22, 2016
Viet Nam: Crackdown on Human Rights Amidst Formosa Related Activism, Amnesty International, November 8, 2016
Viet Nam: Activists Held Incommunicado at Risk of Torture, Amnesty Internatonal, November 22, 2016
Vietnam jails five people accused of attempting to overthrow state, Channel News Asia, October 5, 2018
Arrested November 6, 2016. Sentenced to 15 years in prison under Art. 331 (2015 Code), Art. 79 (1999 Code). Expected Release is November 6, 2031.
November 6, 2016
Art. 331 (2015 Code)
Art. 79 (1999 Code)
October 5, 2018
Dang Dinh Manh
Nguyen Van Mieng
15 years in prison
November 6, 2031
Profile last updated: 2019-04-01 04:39:18