Truong Minh Duc
Current Status: Sentenced to prison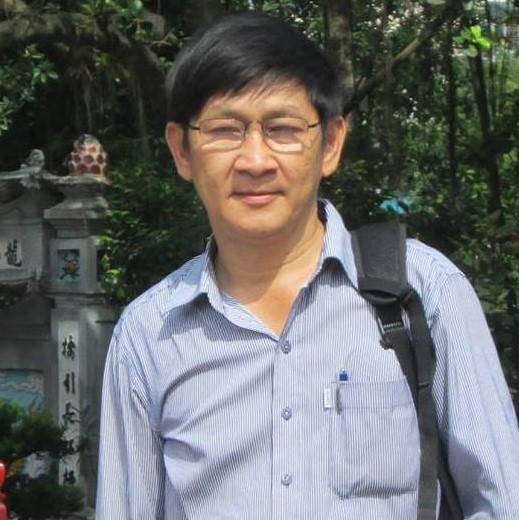 Other Names: Trương Minh Đức
Date of Birth: August 10, 1960
Gender: M
Ethnicity: Kinh
Occupation: Journalist
Current Prison: Prison No. 6, Nghe An province
Areas of Activism:
Anti-corruption
Democracy
Human rights
Land rights
Known Afilliations:
Brotherhood for Democracy
Viet Labour Movement
Vietnam Populist Party
June 2019:
On June 20, Mrs. Nguyen Kim Thanh, Duc's wife, went to visit him at prison camp No. 6 in Thanh Chuong district, Nghe An province. At the visit, Duc was having trouble walking and holding his head up. He reported extreme heat in the cells, and no fans. Duc said many prisoners got together and filed a request to demand new fans, but the prison authorities refused and gave them different excuses. Duc also said that the inmates were willing to pay for the electric bill just to have the fans put back in. Mrs. Thanh told the prison guards that the family would buy a fan, but at that point the guard stopped her from discussing the problem further. Due to this issue, several political prisoners started a hunger strike for over ten days to demand better conditions.
**
Update: As of June 30, 2019, The political prisoners in Prison No. 6, Thanh Chuong, Nghe An, including Truong Minh Duc, Dao Quang Thuc, Nguyen Van Tuc, were on their 19th day of a collective hunger strike. They are striking to protest the abusive conditions in the prison camp: despite the extreme heat, the prison refuses to provide fans. Mrs. Nguyen Kim Thanh, Truong Minh Duc's wife, asked everyone to speak up against the cruel treatment by the authorities in Prison No. 6. Mr. Duc also asked all embassies and human rights organizations, overseas and inside Vietnam, to speak up to improve the conditions in all the prisons in order to save these prisoners of conscience's lives. Read our full report on their situation here.
Vietnamese civil organizations issued an "Urgent appeal against Torture and Maltreatment of Prisoners of Conscience in Vietnam," urging the Vietnamese government to "immediately order an end to the torture and maltreatment of prisoners in every prison across Vietnam, especially Prison Camp No. 5 and 6 and to "conduct visits to the above-mentioned prison camps for inspection and scrutiny, and punish those who violate the UNCAT." As of July 2, 2019, twelve civil society organizations and more than 550 individuals had signed the urgent appeal.
Details - History of Activism.
Truong Minh Duc is a journalist and labor rights activist. He is also member of the Broterhood for Democracy, which was founded by imprisoned human rights lawyey Nguyen Van Dai. Duc has often been targeted for his activism, having been physically attacked on more than one ocassion.
Truong Minh Duc Facebook
Defend the Defenders's archives
Amnesty International, Urgent Action, Activists Held Incommunicado May Face Life in Prison, September 8, 2017
Prisoners of Conscience in Vietnam, Amnesty International, April 2018 (PDF)
Many Vietnamese Activists Detained, Charged with Subversion, Defend the Defenders, July 30, 2017
Arrested May 5, 2007. Sentenced to 5 years in prison under Art. 258 (1999 Code). Released May 5, 2012.
July 18, 2008
5 years in prison
May 5, 2012
Arrested July 30, 2017. Sentenced to 12 years in prison under Art. 79 (1999 Code). Expected Release is July 30, 2029.
April 5, 2018
Nguyen Van Mieng
12 years in prison
July 30, 2029
Profile last updated: 2019-07-10 16:52:07