Truong Minh Duc
Current Status: Sentenced to prison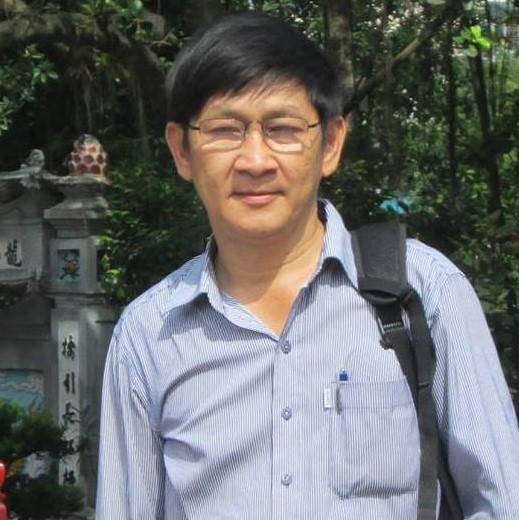 Other Names: Trương Minh Đức
Date of Birth: August 10, 1960
Gender: M
Ethnicity: Kinh
Occupation: Journalist
Last Known Prison: Prison No. 6, Nghe An province
Areas of Activism:
Anti-corruption
Democracy
Human rights
Land rights
Known Affiliations:
Highlighted Human Rights Concerns:
Former Political Prisoner
Harsh Physical and Administrative Conditions
Denial of Family Visit/Punitive Prison Transfer
September 2021:
Truong Minh Duc was finally able to call home for 10 minutes, as allowed by the law. He told his wife that prisoners had not received any vaccines and he did not know if or when he would be inoculated. Duc said he was running low on medication for his heart condition and asked her to send him more once the lockdown is lifted. He said further that he has not received any of the letters that his wife sent to him, and she said that she has not received any of the letters he sent home.
August 2021:
The wives of four political prisoners in Vietnam wrote an open letter to Vice President Kamala Harris asking her to pressure Vietnamese leaders to release their husbands when she meets with the officials during her trip to Vietnam. The men are: Truong Minh Duc, Nguyen Nang Tinh, Luu Van Vinh, and Tran Duc Thach. The letter was initially circulated only on Facebook, but by August 17 it was co-signed by 60 Viet-American pro-democracy, religious, media and community organizations.
Details - History of Activism.
Truong Minh Duc is a journalist and labor rights activist. He is also member of the Brotherhood for Democracy, which was founded by formerly-imprisoned human rights lawyer Nguyen Van Dai. Duc has often been targeted for his activism, having been physically attacked on more than one ocassion.
Truong Minh Duc Facebook
Defend the Defenders's archives
Amnesty International, Urgent Action, Activists Held Incommunicado May Face Life in Prison, September 8, 2017
Prisoners of Conscience in Vietnam, Amnesty International, April 2018 (PDF)
Many Vietnamese Activists Detained, Charged with Subversion, Defend the Defenders, July 30, 2017
Arrested May 5, 2007. Sentenced to 5 years in prison under Art. 258 (1999 Code). Released May 5, 2012.
July 18, 2008
5 years in prison
May 5, 2012
freedom from arbitrary arrest or detention
liberty and security of the person
fair trial
Truong Minh Duc was arrested in May 2007 and tried in 2008 under Article 258 of the 1999 Criminal Code for "abusing democratic freedoms." He served a five-year prison sentence.
Arrested July 30, 2017. Sentenced to 12 years in prison under Art. 79 (1999 Code). Expected Release is July 30, 2029.
April 5, 2018
Nguyen Van Mieng
12 years in prison
July 30, 2029
freedom from arbitrary arrest or detention
liberty and security of the person
freedom of expression
freedom of association
fair trial
Truong Minh Duc was arrested at his home on July 30, 2017. Also arrested, coinciding with Duc's arrest, were Pastor Nguyen Trung Ton, Pham Van Troi, and Nguyen Bac Truyen (who was assumed to be arrested after being kidnapped). Duc was charged under Article 79 of the 1999 Criminal Code for subversion.
Authorities announced they
finished investigations
into several members of the Brotherhood for Democracy, a group founded by lawyer Nguyen Van Dai that was targeted with harassment and arrests during much of 2017. Authorities
recommended
that Nguyen Trung Ton, Pham Van Troi, Nguyen Bac Truyen, Truong Minh Duc, Nguyen Van Dai, and Le Thu Ha be prosecuted.
April 2018:
On April 5, in a one-day trial, six activists, whose backgrounds range from defending religious freedom, to environmental rights, to multi-party democracy, were sentenced to a combined 66 years in prison and 17 years of house arrest under Article 79 of the 1999 Criminal Code. Five of the activists are key members of the pro-democracy group, The Brotherhood for Democracy. All have been known to support political prisoners and their families and advocate for human rights. Truong Minh Duc was sentenced to 12 years in prison and three years of house arrest.
June 2018:
Three Brotherhood for Democracy members – Nguyen Trung Ton, Truong Minh Duc, and Pham Van Troi– as well as religious freedom activist Nguyen Bac Truyen, had their appeals denied on June 4.
July 2018:
Authorities transferred Truong Minh Duc to a prison far from home, and his family was not notified in advance of the move. This is an unjust but common tactic used to isolate prisoners from support networks. Duc was transferred from detention center B14 in Hanoi to prison No. 6 in Thanh Chuong, Nghe An province.
February 2019:
Nguyen Thi Kim Thanh was temporarily detained while traveling. She is the wife of Truong Minh Duc. She traveled to Germany to visit her relatives on January 6, 2019 and returned to Vietnam on February 21. At 7:55 am, Thanh made a phone call to her family and informed them that police "invited" her to work with them at the airport. Police finally released her at 1:00 pm after confiscating her passport. This detention might be because of her advocacy for her husband during her trip in Germany.
June 2019:
On June 20, Nguyen Kim Thanh, Duc's wife, went to visit him at prison camp No. 6 in Thanh Chuong district, Nghe An province. At the visit, Duc was having trouble walking and holding his head up. He reported extreme heat in the cells, and no fans. Duc said many prisoners got together and filed a request to demand new fans, but the prison authorities refused and gave them different excuses. Duc also said that the inmates were willing to pay for the electric bill just to have the fans put back in. Thanh told the prison guards that the family would buy a fan, but at that point the guard stopped her from discussing the problem further. Due to this issue, several political prisoners started a hunger strike to demand better conditions.
Update: As of June 30, 2019, The political prisoners in Prison No. 6, Thanh Chuong, Nghe An, including Truong Minh Duc, Dao Quang Thuc, Nguyen Van Tuc, were on their 19th day of a collective hunger strike. Nguyen Kim Thanh, Truong Minh Duc's wife, asked everyone to speak up against the cruel treatment by the authorities in Prison No. 6. Duc also asked all embassies and human rights organizations, overseas and inside Vietnam, to speak up to improve the conditions in all the prisons in order to save these prisoners of conscience's lives. Read our full report on their situation here.
An urgent appeal petition received over 1200 signatures from civil society groups and supporters. The updated list of signatories and related public actions for prisoners on hunger strike is available on the Facebook group Tuyet Thuc Vi Tu Nhan Luong Tam ("Hunger Strike for Prisoners of Conscience"), run by the drafters of the Urgent Appeal. Read more, here.
On July 9, 2019, Nguyen Kim Thanh flew from Binh Duong Province to Hanoi to meet representatives of the embassies of the US, Australia, and the EU to advocate for her husband and the other prisoners on hunger strike. Thanh underwent uterine fibroids surgery on June 28, 2019 and her health was unstable. On July 11, UCA News reported that "the diplomats are said to have accepted that the situation is a matter of urgency and also expressed a willingness to raise with the Vietnamese government wider issues relating to prison conditions."
On July 12, 2019, a group of 20 family members and supporters was physically attacked by thugs who they believe to be plain-clothing prison officers and public security officers. Activist Trinh Ba Phuong, son of former political prisoner Can Thi Theu, told VOA Vietnamese that the group was on its way to Camp 6 with some posters solely to visit and support prisoners such as Truong Minh Duc. When the visitors group tried to approach Camp 6 by car, a truck seemed to purposely park to block the road, so they decided to walk the rest of the way. This is where the attack took place. Activists were physically assaulted and their belongings, including money, phones, and personal documents, were taken by the attackers. Read the detailed report on Defend the Defenders here. Some footage of the attacked can be seen on Trinh Ba Phuong's Facebook.
Nguyen Kim Thanh made it to Camp 6, but prison authorities refused to let her see her husband, and sent her out of the facility. Thanh and friends who came with her to the prison camp, including Le Thi Muoi, wife of political prisoner Luu Van Vinh, were also attacked outside of the camp. Duong Thi Tan, who accompanied Thanh and then returned to find the other group under attack, was also reportedly seriously assaulted by thugs on the way.
At the end of July, Thanh did not receive the monthly call from her husband. Prison No. 6 usually allowed Truong Minh Duc to call home from the 20th to 25th of each month.
July 2019:
The political prisoners in Prison No.6, Nghe An province, stopped their hunger strikes after having been allowed to call home. Their families confirmed the information after visiting the prison on July 29. Dao Quang Thuc, Nguyen Van Tuc, Truong Minh Duc, and Tran Phi Dung had been protesting prison conditions, stemming from the prison authorities' refusal to provide fans during a recent heat wave. Prisoners in other prisons also had joined them in solidarity. They ended the strike on July 21, after being on strike since June 10; the prison finally provided them with fans. However, they were prepared to resume striking if they are denied their legal right to call home in future months.
And indeed, troubling incidents persist at Prison No. 6 even after the end of the hunger strike. On August 2, 2019, Mrs Kim Thanh, wife of political prisoner Truong Minh Duc, met her husband in prison. The meeting was shortened to half an hour, instead of an hour as normal. The procedures for visiting were abnormally long and under tight control. They were allowed to talk to each other only through phones behind glass. The meeting was suddenly interrupted after 10 minutes. Mrs Thanh said that during the meeting, she told Duc about her incident on July 12 after trying to visit him, and suddenly a prison officer stopped the phone call. Mr Duc was angry and beat the phone against the table. Immediately, he was warned that he would be disciplined for damaging public assets.
Update, August 6: On August, 6, 2019, Nguyen Kim Thanh, Duc's wife, posted on Facebook to express her worry about Duc after authorities threatened punishment from her August 2 meeting with Duc, which was interrupted was prison officials.
Duc had a stroke in May of 2017, and because of that, he needs to take daily medications to prevent further episodes.
February 2019:
On February 26, 2019, Nguyen Thi Kim Thanh went to visit her husband Truong Minh Duc at Detention Center Number 6, Thanh Chuong District, Nghe An Province. Before their meeting in the afternoon, a detention officer watched Thanh closely. Duc was said to look unhealthy and thinner. His diseases, especially blood pressure and heart disease, had worsened because Duc was worried about his family after not hearing any news about them. He told his wife to bring him a glucometer to check for diabetes, which might have been causing his tiredness and weight loss.
September 2017:
Amnesty International released an Urgent Action for Pham Van Troi, Truong Minh Duc, and Nguyen Trung Ton. The three were arrested on July 30, 2017, under Article 79 for ties to the Brotherhood for Democracy. They were being held in incommunicado detention and need access to healthcare treatment.
Several UN Rapporteurs released a letter expressing concern about the arrests and detentions of Nguyen Bac Truyen, Truong Minh Duc, Nguyen Trung Ton, Pham Van Troi, Nguyen Van Tuc, and Le Dinh Luong. They highlighted the issue that these arrests took place during a concerted crackdown on human rights activists and point out that Vietnam has international obligations to protect universal freedoms, such as the rights to freedom of expression and assembly.
April 2018:
Governments, advocacy groups, and individuals alike have condemned the harsh sentences against Duc and his co-defendants. "The Vietnamese government should thank them for their efforts to improve the country instead of arresting and putting them on trial," said Human Rights Watch's Asia Director, Brad Adams, in a statement ahead of the trial. The Spokesperson of the EU External Action division noted in their statement that the rights exercised by the defendants are "guaranteed by the Vietnamese Constitution, the Universal Declaration of Human Rights, and the International Covenant on Civil and Political Rights." The United Kingdom's Foreign and Commonwealth Office Minister, Harriett Baldwin, agreed that peaceful expression of one's opinions should not be considered a crime. Heather Nauert, US State Department Spokesperson, also supported other governments and organizations in calling for the release of the prisoners and for Vietnam to uphold international obligations. "Individuals have the right to the fundamental freedoms of expression, association, and peaceful assembly, both online and offline," she said in her statement.
June 2018:
After Duc's appeal trial, Amnesty International released a statement condemning the decision to uphold his and his co-defendants' sentences, saying that: "These activists have been deliberately silenced by Vietnam's authorities for bravely speaking out in a country where freedom of expression is under attack."
December 2018:
Nguyen Thi Lanh, Nguyen Trung Ton's wife, and other relatives of imprisoned activists met with US Embassy representatives in Hanoi to raise concerns about the health and treatment of Ton, and fellow imprisoned Brotherhood for Democracy members Truong Minh Duc, Tran Thi Xuan, and Pham Van Troi, in prison.
June 2019:
Vietnamese civil organizations issued an "Urgent appeal against Torture and Maltreatment of Prisoners of Conscience in Vietnam," urging the Vietnamese government to "immediately order an end to the torture and maltreatment of prisoners in every prison across Vietnam, especially Prison Camp No. 5 and 6 and to "conduct visits to the above-mentioned prison camps for inspection and scrutiny, and punish those who violate the UNCAT." As of July 2, 2019, twelve civil society organizations and more than 550 individuals had signed the urgent appeal.
July 2019:
On July 9, 2019, Nguyen Kim Thanh flew from Binh Duong Province to Hanoi to meet representatives of the embassies of the US, Australia, and the EU. Thanh had undergone uterine fibroids surgery on June 28, 2019 and her health was unstable. Her husband and three other political prisoners including Dao Quang Thuc, Nguyen Van Tuc, and Tran Phi Dung had been on hunger strike since June 10, 2019. On July 11, UCA News reported that "the diplomats are said to have accepted that the situation is a matter of urgency and also expressed a willingness to raise with the Vietnamese government wider issues relating to prison conditions."
Prisoners Go on Collective Hunger Strike to Protest Abusive Conditions in Prison Camp No. 6, Nghe An, The 88 Project, June 27, 2019
URGENT APPEAL AGAINST TORTURE AND MALTREATMENT OF PRISONERS OF CONSCIENCE IN VIETNAM, Defend the Defenders, June 28, 2019
Urgent Actions Needed for Political Prisoners in Month-Long Hunger Strike in Nghe An Province and Elsewhere, The 88 Project, July 11, 2019
Thân nhân bị hành hung khi đi thăm tù nhân lương tâm ở trại 6 Nghệ An, VOA Vietnamese, July 12, 2019
Many Activists Brutally Beaten while Visiting PoCs in Hunger Strike in Nghe An, Defend the Defenders, July 12, 2019
Vietnam Political Prisoners End Hunger Strike Over Poor Conditions, But Demand Monthly Phone Calls, Radio Free Asia, July 29, 2019
Four Prisoners of Conscience in Prison Camp No. 6 End 40-day Hunger Strike, Defend the Defenders, July 29, 2019
Families of Vietnamese Political Prisoners Ask US Vice President to Pressure Hanoi for Their Release, Radio Free Asia, August 17, 2021
Facebook update, September 2021
Profile last updated: 2021-09-13 16:50:51