Pham Chi Thanh
Current Status: Pre-trial detention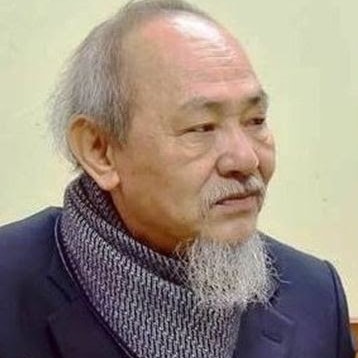 Other Names: Phạm Chí Thành
Date of Birth: August 2, 1952
Gender: M
Ethnicity: Kinh
Occupation: Journalist
Last Known Prison: Hoa Lo Prison
Areas of Activism:
Democracy
Human rights
Sovereignty
Known Affiliations:
Highlighted Human Rights Concerns:
Denial of Family Visit/Punitive Prison Transfer
December 2020:
Author and veteran journalist Pham Chi Thanh, who has been detained at Hoa Lo Prison since his arrest in May, was reportedly moved to a mental health facility in late November. Authorities reported he was moved to the Central Institute of Forensic Psychiatry for an evaluation but did not provide specific details about the transfer. Thanh's wife said of the move: "I've been living with him for years, I know that his mental health is normal. He doesn't have a problem." She has not been allowed to see or speak with him since he was moved to the hospital.
Update:
Pham Thanh was suddenly moved from a medical facility back to Hoa Lo Prison on New Year's Day without notice, his wife said.
Details - Background, History of Activism, Contact Information.
Arrested May 21, 2020. Charged under Art. 117 (2015 Code).
May 21, 2020
Hanoi city public security, Hanoi
His apartment in Hanoi (
map
)
freedom from arbitrary arrest or detention
liberty and security of the person
freedom of expression
freedom of association
On the morning of May 21, 2020, around 40 officers of Hanoi public security forces raided Pham Chi Thanh's apartment in Hanoi. They read an arrest warrant to the family and searched the home for an hour. The public security subsequently arrested Thanh and confiscated some of his personal items, including two computers, a printer, several manuscripts and documents.
During the search, the officers temporarily confiscated the phones of his wife (Nguyen Thi Nghiem) and other members of the family. The public security forces also refused to give the family copies of the arrest warrant and search warrant.
September 2020:
Two members of the unsanctioned Independent Journalist Association of Vietnam (IJAVN) had their pre-trial detentions extended without their families being informed. Pham Chi Thanh, arrested in May, had his detention extended by four months on charges of engaging in "anti-state propaganda". The organization's vice-president, Nguyen Tuong Thuy, also arrested in May and similarly charged, may also have had his detention extended without notice.
Nhà văn bất đồng chính kiến Phạm Thành bị bắt giam ngay trước Đại hội đảng 13, RFA Vietnamese, May 21, 2020
Cập nhật về vụ bắt giữ nhà báo Phạm Thành, Thoibao.de, May 21, 2020
Nhà văn Phạm Thành bị đưa vào viện tâm thần, gia đình 'lo ngại', Voice of America Vietnamese, December 4, 2020
Profile last updated: 2021-01-10 23:23:17