Pham Doan Trang
Current Status: Pre-trial detention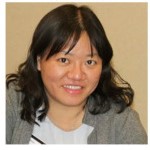 Other Names: Phạm Đoan Trang
Date of Birth: May 27, 1978
Gender: F
Ethnicity: Kinh
Occupation: Author
Last Known Prison: Hoa Lo Prison
Areas of Activism:
Democracy
Human rights
Sovereignty
Police Brutality
Known Affiliations:
Highlighted Human Rights Concerns:
Prolonged Incommunicado Detention
September 2021:
Luan Le, lawyer for journalist Pham Doan Trang, has been notified that the investigation has concluded and Trang will be charged with "anti-state propaganda" according to Article 117 of the Criminal Code.
May 2021:
Friends and colleagues of Pham Doan Trang have created a webpage for her birthday which you can visit here.
Details - Background, History of Activism, Family Situation, Support the Family.
Trang was a decorated state journalist before leaving that career to write independently; since then, she has written numerous books hoping to engage people in conversations about politics and human rights. She is also an avid guitar player. Read more about her impressive background, here.
October 2019:
On October 14, 2019, 30 copies of books published by Freedom Publisher were stopped and lost during the shipping process. These were the last copies of Pham Doan Trang's "Phan khang phi bao luc, A Handbook for Freedom Fighters" and "Cam nang nuoi tu, A Handbook for Families of Prisoners." The bank account of the shipping company was also blocked within five minutes after the shipper reported the incident to the recipients of the books. Read about incidents of violations of freedom of publication in Vietnam from 2018-2019 in our report, here.
Doan Trang has long written on the issues of democracy and free elections, is a co-founder of the Liberal Publishing House, and has recently reported on the recent Dong Tam raid and trial.
Trang is the only working journalist in Vietnam who, through her writings, openly advocates human rights and the exercise rule of law in the police-dominated communist country. She was the first journalist in the mainstream media to write in-depth analyses of the highly politically sensitive Sino-Vietnam relations with regard to territorial disputes in the region (2008). She was also the first author to write a book, a best-seller, examining the life of the homosexual community in Vietnam, advocating LGBT's rights ("Male Love", or "Bóng", 2008).
Two recent publications by Trang were "Politics for the common people", "A handbook on non-violent resistance techniques" (2017), "Learning public policy through the SEZ project" (2018). Since 2015, all of her books were officially banned and could only be published clandestinely.
She was a founder of the Green Trees, an independent CSO in environment protection (2015), the co-initiator of campaign "Rose Myrtles in Remembrance of the Border War" (2014), co-founder of the Network of Vietnamese Bloggers (2013).
Trang has long been involved in activism, and thus, has long been a target of the authorities.
Since January 26, 2015 until present, Trang has been placed under temporary arrest at least 20 times, the longest arrest of which was 26 hours on 23 and 24 May 2016 when she was kidnapped by the security forces who tried to prevent her from attending a meeting between then-US President Barack Obama and civil society organizations in Hanoi.
In May and June 2018 she was kept under house arrest in Hanoi as the police feared that she may trigger protest rallies against a bill on special economic zones and the cyber security law.
In early 2018, when Trang got back home in Hanoi to celebrate Vietnam's lunar new year, she was detained and questioned for two days on her book "Politics for the common people."
She was briefly detained in November 2017 for participating in a meeting with the Political Counselors of the EU Member States at the Office of the EU Delegation to Vietnam.
Back to August-September 2009, she was also put in a nine-day detention which effectively ended her career as a mainstream journalist.
With the police escalating in using violence against dissidents, Trang, as did other activists, suffered from many physical assaults. In 2015, she was brutally beaten by security forces while participating in a peaceful demonstration to protest Hanoi's plan to chop down thousands of aged trees in the city's center. Her legs are still in pain from the injury caused by the assault, and she keeps limping.
Trang was announced as the winner of the 2017 Homo Homini Prize from People in Need, which she was unable to accept in person due to near-constant surveillance from the police and her commitment to staying in Vietnam to continue working for peaceful change.
According to a press release from the Vietnam Human Rights Network on November 30, 2018, they will award three Human Rights Awards in 2018 to the following activists: Hoang Duc Binh, Tran Thi Nga, and Pham Doan Trang. Binh is an environmental activist serving 14 years in prison, Nga is a land and labor rights activist serving nine years, and Trang is a dissident writer who promotes political participation and human rights in Vietnam.
She suffers from joint effusion, synovitis, and somatic pain as a result of police assaut.
March 2019:
The Vietnamese called on Vietnam to cease its repression of dissident writer and The Vietnamese Editor Pham Doan Trang. Police recently found Trang at her new residence and began to place her under surveillance. Police have been trying to locate Trang for weeks, watching her mother's home and even posing as readers of her new book. Trang fears injury at the hands of secret police.
May 2019:
Dissident writer Pham Doan Trang has a message for all women. "Our fight is not only against dictatorship, it's also a fight to free ourselves, from our own ideological constraints". We were honored to speak with her as our first interviewee in our video series with female activists in Vietnam. Watch the full video, here.
August 2019:
On August 8, 2019, Pham Doan Trang, author of several political books, told Radio Free Asia (RFA) that 1000 copies of her book "Cam nang nuoi tu" had been given away to readers. But Trang also told RFA that many secret agents pretended to be interested in the book and made appointments at hidden locations to grab and beat the shippers. Activists have undertaken many efforts to publish uncensored books, but the Vietnamese government maintains tight control over the publishing industry by ordering all printing companies to print books only with permission from approved publishers.
August 2019:
Pham Doan Trang released a new book called "Politics of a Police State." The book is available in English, here. Trang has long advocated for press freedom and multi-party democracy in Vietnam and has written extensively on the subjects despite state censorship and threats to her personal safety.
September 2019:
On September 12, 2019, Reporters Without Borders awarded Pham Doan Trang, founder of Luat Khoa magazine and editor of The Vietnamese, their Prize for Impact for her activities in promoting press freedom (read about it in Vietnamese, here). Her colleague at Luat Khoa, Trinh Huu Long, went to receive the prize on her behalf, as Trang has vowed not to leave Vietnam until it becomes a democracy.
On September 14, 2019, several activists in Ho Chi Minh city held a party to celebrate journalist Pham Doan Trang winning Reporters Without Borders's Prize for Impact. The police surrounded the place where the party was held and tried to capture Trang. The activists at the party quickly divided into two groups to help Trang get into a taxi and escape. Nguyen Dai, who played a song with Trang at the party, was detained for keeping Trang's backpack.
In late September, Trang announced her hiatus from social media for at least one month to receive medical treatment in Vietnam. Trinh Huu Long, her colleague and co-founder of Luat Khoa magazine, said that Trang's illness stems from severe wounds of the spine, arms, and legs, which she received over the last four years while fighting for democracy in Vietnam. Trang has been followed, harassed, and attacked by police multiple times, including being violently assaulted during a friend's private music show in 2018.
October 2019:
An Ninh ("Security") TV (antv.gov.vn), a state-owned channel dedicated to security-related news, was airing a series of programs to defame well-known political activists. On October 27, 2019, An Ninh TV aired a program in which it identified several activists as "subversives," among them: Le Trung Khoa, Le Dung Vova, Nguyen Thuy Hanh, Pham Doan Trang, and Dung Truong. The program also provided ways to recognize those activists on social media. On October 31, 2019, Le Dung Vova and his CHTV channel were publicly-accused of igniting some people to question the government.
June 2020:
On June 3, the International Publisher's Association (IPA), in a virtual ceremony, announced that the Liberal Publishing House (Nhà xuất bản Tự Do) won the 2020 Prix Voltaire Award. The chair of the IPA's Freedom to Publish Committee said of the LPH: "The work of Liberal Publishing House in Vietnam as guerilla publishers, making books available in a climate of intimidation and risk for their own personal safety is nothing short of inspirational." The LPH motto is: "We write for you to read, (Vietnam)." They were among four nominees shortlisted for the award.
Pham Doan Trang, spokesperson for the LPH, sent a video message acknowledging the win, saying, "The award that we receive today does not just recognize our tireless efforts but it represents the bravery of tens of thousands of Vietnamese readers who have been harassed, and who have been arrested and interrogated simply for reading our books." Watch the full message, here. The Liberal Publishing House has faced near constant harassment from the Vietnamese authorities– including arrests of and physical attacks against its employees, distributors, and buyers– since its inception in 2019. Despite this, the LPH has distributed over 25,000 books. Just hours before LPH received its award, on the morning of June 3 2020, two officers of the Security Investigation Agency of the Ministry of Public Security went to Trang's house in Hanoi to meet with her mother, Bui Thi Thien Can. Can is 80 years old. However, despite this, two officers forced her to participate in their "interrogation" with questions about Trang's whereabouts and communication between the two. They forced her to sign a statement saying that Trang has produced and distributed "anti-state" materials.
July 2020:
Pham Doan Trang on July 9 announced on her Facebook page that she had formally resigned from Liberal Publishing House (Nhà xuất bản Tự Do), citing harassment and increased pressure from security police against her, her colleagues, and the organization.
In June, Liberal Publishing House was awarded the prestigious "2020 Voltaire Award" by the International Publishers Association (IPA). As its principal founder, Trang has been the subject of stepped up attacks as well as a smear campaign. In her Facebook post she wrote: "Since September of last year, the government has relentlessly been harassing our operation. Following a lull after the lunar new year due to Covid-19, the government resumed its tactics. On May 8, a courier who was transporting our books was arrested in Saigon and tortured. Many of our members have been followed, hunted, even kidnapped….
As the principal founder of this organization, I feel it is my responsibility to protect our members from harassment and arbitrary arrest. I have also been suffering from declining health. After a discussion with my colleagues, I have decided that I should remove myself completely from Liberal Publishing. Starting immediately (July 10, 2020) I no longer have anything to do with this organization. All the books that have previously been published by LPH were my own doing. I ask that the government leave my colleagues alone since they are not responsible for any of them."
In this short but succinct interview that was filmed prior to her arrest, Pham Doan Trang discusses her activism in starkly personal detail. Trang explains her goals and wishes, not just for herself but also for the groups she's been involved with. She describes certain negative patterns she sees with many human rights organizations in Vietnam and suggests ways to improve.
Also read "They Will Be Here In 5 Minutes," a reflection by Trang (also translated into English), which she wrote ahead of her March 2018 detention on International Women's Day. And follow this account for regular updates on her case.
Trang's elderly mother is living almost alone after Trang escaped from house arrest in July 2017.
Interview: 'Politics Are Everywhere in Our Lives', Radio Free Asia, October 3, 2017
The plight of Vietnamese dissidents, BBC News (video interview), November 10, 2017
'I Won't Leave Vietnam,' Detained Blogger Says, Promising to Stay to Work For Change, Radio Free Asia, February 28, 2018
Phạm Đoan Trang – The Humming Guitar Before Rainstorm Falls, The Vietnamese, March 6, 2018
Digital dictatorship in Vietnam seeks to silence dissidents, Al Jazeera, November 15, 2018
Interview with Pham Doan Trang, The 88 Project, May 10, 2019
New documentary series highlights the struggles of women activists in Vietnam, Global Voices, July 1, 2019
Những quyển sách không kiểm duyệt ở Việt Nam bị an ninh "đánh" ra sao?, Radio Free Asia Vietnamese, August 6, 2019
Background brief on the Liberal Publishing House
The 88 Project's archives
Vietnam's Liberal Publishing House awarded 2020 Prix Voltaire, June 3, 2020
Pham Doan Trang Facebook post, July 9, 2020
Pham Doan Trang: Vietnam arrests leading pro-democracy blogger, BBC News, October 7, 2020
Rights Groups Deplore Arrest of Vietnam Writer and Activist Pham Doan Trang, Voice of America (RFA Vietnamese), October 8, 2020
A dissident jailed in Vietnam shares her message: Don't free me, free my country, The Washington Post, October 8, 2020
Pham Doan Trang's May 2019 letter regarding arrest
'Freedom fighter' Pham Thi Doan Trang, The 88 Project, October 11, 2020
Pham Doan Trang's writings:
Politics of a Police State (2019)
Report: Assessment of the 2016 Law on Belief and Religion in relation to the Exercise of the Right to Freedom of Religion and Belief in Vietnam (October 2017)
Virtual civil society (May 2013)
An Overview of the Marine Life Disaster in Vietnam
Unfair Elections in Vietnam How the Communist Party Manipulates the Process
Report on Dong Tam, 2020
February 24, 2018: detained for questioning about her new book
Detention
February 24, 2018
Public security
Mai Dich ward, Cau Giay, Ha Noi (
map
)
freedom from arbitrary arrest or detention
liberty and security of the person
freedom of expression
On February 24, 2018, Pham Doan Trang was arbitrarily and forcefully taken into custody by Vietnamese authorities. She was abducted from her mother's house in Hanoi at 2 pm by the police to be interrogated about her recently-published book, "Chính trị bình dân" (Politics for the Masses), without an arrest warrant. Trang was taken back home after 10 hours, at midnight, but was told she must continue to "work" with the police in the coming days. Trang managed to escape, which, she said, "is a miracle," as she faced imminent arrest and prosecution. Trang herself believed that the authorities were preparing to arrest her, and posted a bilingual letter on her Facebook page to thank those who support her and to assert her commitment.
March 8, 2018: detained because of her new book
Detention
March 8, 2018
Public security
Hai Ba Trung district, Ha Noi (
map
)
freedom from arbitrary arrest or detention
liberty and security of the person
freedom of expression
Pham Doan Trang was reportedly taken into custody on International Women's Day, March 8, and released after nine hours of interrogation. She was arrested from an unknown location, after being on the run since being forcefully detained on February 24 regarding her recently-published book, "Chính trị bình dân" (Politics for the Masses).
August 15, 2018: assaulted at Nguyen Tin's private music show
Physical assault in a public space
Property confiscation
August 15, 2018
Public security
Ministry of Information and Culture
Casanova Cafe, No 61C, Tu Xuong Street, District 7, Ward 3, Ho Chi Minh City (
map
)
liberty and security of the person
freedom of expression
freedom of peaceful assembly
not be subjected to torture and degrading treatment
Amnesty International
On August 15, 2018, singer Nguyen Tin's mini-show at Casanova Cafe in Ho Chi Minh City, Sai Gon Ky Niem (Memory of Saigon), was raided and broken up by a large number of police officers. Nguyen Tin and other participants, including prominent journalist and writer Pham Doan Trang, engineer Nguyen Dai, and many other guests, were severely beaten right at the cafe. Preventing Nguyen Tin from singing apolitical love songs composed before 1975 and attacking activists, especially Pham Doan Trang, were believed to be the main purposes for this crackdown.
Nguyen Tin told the BBC that after he performed seven or eight songs, the police force of Ward 7, District 3 and an interdepartmental examination delegation of information and culture (the "examination delegation") stormed into the cafe and asked for the concert license. Nguyen Tin kept singing despite knowing that dozens of police, vigilantes, and security men in both uniforms and plain clothes were surrounding the coffee shop. Around 9:30 pm, Nguyen Tin had to apologize to around 80 music showgoers for having to reluctantly halt his show. Pressure from police on Casanova's owner forced Nguyen Tin's live show to end earlier than scheduled.
After that, the police locked the door of the cafe and asked to examine the audience's ID cards. Some women were released while the rest were still confined in the cafe. Activist Duong Dai Trieu Lam recounted that the police were crowding outside, with three to four specialty vehicles arriving by 10:20 pm. Arrests started, and police attacked many activists and guests.
Meanwhile, Nguyen Tin was working with the examination delegation inside and was fined for the alleged lack of a performance license, lack of copyright permission, and performing songs that have not been allowed to circulate. Police also confiscated his phone and wallet, which included his important documents such as driver's license and ID card. He was questioned as to who organized this event and beaten for an hour before being brought into a seven-seat car with his hands cuffed.
Nguyen Dai, one of the organizers, was also beaten and put in the same car as Nguyen Tin. Both of them were blindfolded and hooded with their hands cuffed. The police drove about 60 km and stopped at a rubber forest in Cu Chi district, where police pushed Nguyen Tin out and left him there. The car drove on for 15 minutes more, at which point the police dragged Nguyen Dai out and left him in the forest without any money or documents. Tin and Dai managed to find their way home while coping with their injuries. Duong Dai Trieu Lam stated that he and others picked Nguyen Tin up at 2:30 am in Tan An Hoi commune, Cu Chi district, while Nguyen Dai arrived home at 6:20 am.
Dinh Nhat Uy reported that police also arrested many other activists, including Nguyen Tien Trung, Nguyen Lan Thang, Huynh Phuong Ngoc, Ta Quang Linh, Tran Minh Khanh, Huynh Thanh Phat, and many others, and moved them to the police station of District 3. Among them, Pham Doan Trang was assaulted the most brutally.
Witnesses saw the police hit Pham Doan Trang in the face and belly so harshly that her face was disfigured. According to activist Trinh Huu Long, Trang was beaten many times during the questioning session in the police station of Ward 7, District 3. At the end of the interrogation, the police called a doctor to check her health and concluded that it was only soft tissue injuries and that they would not be dangerous. However, Trang believed that it was a police officer disguising herself as doctor, as that person did not sound like a normal and knowledgeable doctor and was mainly trying to touch Trang's body as if to find something, which could be Trang's phone. The police also confiscated her laptop, ATM card, ID card, and money, as they did with Nguyen Tin and Nguyen Dai. On the way to bring her back home by taxi, they dropped her off in the middle of the trip and continued to beat her brutally with a helmet, making her head bleed and breaking the helmet into pieces. Trang was in serious condition when she was brought to the hospital, where she was diagnosed with a brain concussion because of these assaults. On August 22, she first shared her story on her Facebook, after many days in the emergency room in the hospital, where security forces always kept an eye on her and her visitors. Pretending to be doctors and calling for Trang's family, the police identified her visitors and harassed them in many ways, including physical assault and continuous surveillance.
Amnesty International condemned the attack, saying: "'Viet Nam's authorities must immediately and independently investigate these serious allegations in line with their obligations under the UN Convention Against Torture.'"
September 14, 2019: harassed by public security during a party to celebrate her Prize for Impact
Travel restriction
Intimidation
September 14, 2019
Public security
A restaurant in Tan Binh District, Ho Chi Minh City (
map
)
freedom of peaceful assembly
freedom of movement
On September 14, 2019, several activists in Ho Chi Minh City held a party to celebrate journalist Pham Doan Trang winning Reporters Without Borders's Prize for Impact. The location of the party was in a restaurant in Tan Binh District, Ho Chi Minh City.
During the party, the area police called Danh Vu, one of the participants, and asked Vu to go home. Meanwhile, a group of public security in plainclothes surrounded the restaurant and tried to capture Trang. The activists at the party quickly divided into two groups to help Trang get into a taxi and escape. Nguyen Dai, who played a song with Trang at the party, was among activists who stayed and distracted the security forces, while others helped Trang to escape.
Finally, Trang arrived home safely thanks to support from many activists.
Arrested October 6, 2020. Charged under Art. 117 (2015 Code).
October 6, 2020
Ministry of Public Security
Her apartment in Ho Chi Minh City (
map
)
Ngo Anh Tuan
Trinh Vinh Phuc
Nguyen Ha Luan
Dang Dinh Manh
Nguyen Van Mieng
Le Van Luan
freedom from arbitrary arrest or detention
liberty and security of the person
freedom of expression
freedom of association
political participation
Frontline Defenders
UN Special Rapporteurs
Vietnamese civil society groups
EU Delegation to Vietnam
Committee to Protect Journalists
Human Rights Watch
Amnesty International
One Free Press Coalition
UN Working Group on Arbitrary Detention
PEN International
International government officials
Reporters Without Borders
October 2020:
Late on October 6, police arrested Doan Trang in Ho Chi Minh City. She is charged under Article 88 of the 1999 Criminal Code. Under this charge, she faces up to 20 years in prison. The arrest came right as the annual US-Vietnam Human Rights Dialogue began.
On October 6, 2020, the US and Vietnam held their 24th annual Human Rights Dialogue via virtual sessions. According to the State Department's website, "The three-hour Dialogue addressed a wide range of human rights issues, including the importance of continued progress and bilateral cooperation on the rule of law, freedom of expression and association, religious freedom, and labor rights.… The promotion of human rights and fundamental freedoms remains a critical pillar of U.S. foreign policy and is key to further building upon the U.S.-Vietnam Comprehensive Partnership."
However, no sooner had the meeting concluded than Vietnam demonstrated how far those important objectives were from being achieved. Around 11:30pm that evening Ho Chi Minh City Police, in coordination with Hanoi Police and the Ministry of Public Security, arrested prominent journalist Pham Thi Doan Trang in Ho Chi Minh City and charged her with anti-state propaganda under Article 88 of the 1999 Criminal Code. She is being held in pre-trial incommunicado detention in Hoa Lo Prison in Hanoi. Read our updates on her background and arrest here.
Pham Doan Trang's family has retained attorney Dang Dinh Manh to represent her. Manh says the authorities have issued a limit on how many lawyers are allowed to work on this case, and that they cannot have access to the defendant until after the authorities have completed their investigation because this is "a matter of national security." Besides Manh, the other attorneys are Nguyen Van Mieng, Trinh Vinh Phuc, Luan Le, Nguyen Ha Luan, and Ngo Anh Tuan. Most of these lawyers also worked on the Dong Tam trial, something that Trang wrote extensively about prior to her arrest.
The People's Police newspaper began a smear campaign against Pham Doan Trang, calling her a reactionary agitator who authors "dirty books" and who is involved with, as well as receives money from, foreign entities such as Viet Tan and VOICE. It says her illegally published books misrepresent the truth about freedom and human rights in Vietnam. The article also links Doan Trang to the Hanoi-based environmental group Green Trees and accuses its members of spreading anti-state materials as well. It also calls Can Thi Theu and her sons, already arrested in June, accomplices in Doan Trang's alleged network of abusers of free speech.
Read the letter she wrote prior to her arrest, which details her wishes for the country and elaborates on what the public should do while she is in prison, as well as our report on her arrest. Follow this account for regular updates on her case; any fundraising appeals will be posted here in the future.
November 2020:
It has been one month since journalist Pham Doan Trang's arrest. The only thing we know is her family has visited the detention center several times to bring her some supplies but could only see her signature on the receipt for the supplies.
Numerous organizations released statements condemning Pham Doan Trang's arrest:
The Czech Foreign Minister also called for the immediate release of Pham Doan Trang, a recipient of the Czech Republic's 2017 Homo Homini Award.
Front Line Defenders released an Urgent Appeal for her as well.
A group of Vietnamese in Tokyo protested in front of the residence of Prime Minister Yoshihide Suga ahead of his visit to Vietnam on October 18-20. They carried pictures of political prisoners such as Trinh Ba Phuong, Tran Huynh Duy Thuc, Pham Doan Trang, Le Dinh Luong, and Nguyen Nang Tinh. The group also went on a 24-hour hunger strike to call attention to the government's continued crackdown on peaceful dissent and violations of freedom of speech.
November 2020:
EU Ambassador to Vietnam, Giorgio Aliberti, tweeted that he raised the case of jPham Doan Trang with other ambassadors of EU member states and "like-minded countries." In a separate tweet the ambassador said he had an "interesting meeting" with Vu Chien Thang, Vietnam's Chairman of the Committee for Religious Affairs, to discuss religious freedom.
Five working groups at the UN have written a letter to the government of Vietnam to demand specific information regarding the arbitrary arrests of a number of journalists in the past few months, including Pham Doan Trang, Nguyen Tuong Thuy, and several others. If there is no answer within 60 days, the groups said they will raise the issue publicly with the Human Rights Council as required by their charter.
As co-chairs of the Media Freedom Coalition, comprising 40 countries, Canada and the UK issued a statement calling attention to Vietnam's arbitrary arrests of journalists such as Pham Chi Dung and Pham Doan Trang. They urged Vietnam to "ensure its actions and laws are consistent with Vietnam's international obligations and commitments."
December 2020:
Read Safeguard Defender's report on fighting impunity with Magnitsky Act sanctions. The Vietnamese version of the report was co-authored by jailed writer Pham Doan Trang and is dedicated to her. Safeguard Defenders writes that: "This comprehensive manual, localized for Vietnam, is aimed at civil society, and is the only resource of its kind, providing step-by-step instructions on how to file recommendations for sanctions on Vietnamese perpetrators of gross human rights violations."
Take action with RSF for Trang by signing and sharing their petition for her release.
November 2020:
The UN Special Rapporteurs on the promotion and protection of the right to freedom of opinion and expression and on the situation of human rights defenders, as well as the UN Working Group on Arbitrary Detention and the Working Group on discrimination against women and girls, sent a petition to the Vietnamese government concerning the cases of five people arrested for their reporting on and activistm in the aftermath of the violent police raid in Dong Tam Commune in January 2020: Can Thi Theu, Trinh Ba Phuong, Trinh Ba Tu, Pham Doan Trang, and Nguyen Thi Tam. All five were known activists before the Dong Tam raid, particularly in the area of land rights;they are still awaiting trial at the time of this writing. This is Theu's third arrest.
The parties wrote of these cases: "We are troubled by the fact that these arrests and the charges brought against them appear to be an attempt to criminalise their efforts to investigate, document and bring public attention to the alleged human rights violations that occurred during the raid." They expressed concern about the arbitrary arrests and lack of information available to family members and lawyers.They also called on the government to provide more information on the legal basis for the arrests and detentions and the safeguards in place to protect the human rights of activists.
On February 4, 2021, the government of Vietnam finally responded to the UN regarding their concerns over the Dong Tam trial and for political prisoners Trinh Ba Phuong, Trinh Ba Tu, Can Thi Theu, Nguyen Thi Tam, and Pham Thi Doan Trang. Not unexpectedly, Vietnam said that "the allegations made in the Joint Communication were not accurate, mostly drawn from unverified sources and did not reflect the nature of these cases."
March 2021:
One Free Press Coalition published its Top Ten Most Urgent list of journalists at risk for March. In anticipation of International Women's Day (March 8), this month's list focused on women reporters and writers. The list includes Pham Doan Trang, imprisoned Vietnamese journalist and writer. According to the article: "Six of the women on the list this month are behind bars, and 13% of all imprisoned journalists in 2020 were women. One of the journalists on the list this month was murdered in connection to her reporting, and the Committee to Protect Journalists (CPJ) has documented 70 female journalists murdered since 1992."
English PEN released an action in support of Trang.
April 2021:
To help raise international awareness of and support for writer Pham Doan Trang, Reporters Sans Frontières asked Trang's peers — past recipients of the RSF Press Freedom Prize — to speak out on her behalf. They responded with a message of solidarity.
May 2021:
On May 18, 2021, PEN Germany announced that it has given jailed journalist Pham Doan Trang an honorary membership in the organization. Ralf Nestmeyer, vice-president and chairman of the Writers in Prison committee, called for the immediate release of Trang and reassured her that the organization is always in solidarity with her.
September 2021:
Activist Trinh Huu Long argued that prominent independent journalist Pham Doan Trang can technically be released from her detention since she has not been charged with any crimes. He called on Vice President Harris to use her visit to help make this happen.
Pham Doan Trang: Vietnam arrests leading pro-democracy blogger, BBC News, October 7, 2020
Vietnam arrests prominent journalist as state cracks down on free speech online, The Guardian, October 7, 2020
'Scorched Earth': Vietnam Arrests Leading Dissident Activist and Blogger, The Diplomat, October 8, 2020
Rights Groups Deplore Arrest of Vietnam Writer and Activist Pham Doan Trang, Voice of America (RFA Vietnamese), October 8, 2020
A dissident jailed in Vietnam shares her message: Don't free me, free my country, The Washington Post, October 8, 2020
Pham Doan Trang's May 2019 letter regarding arrest
A dissident jailed in Vietnam shares her message: Don't free me, free my country, Wall Street Journal, October 8, 2020
Vietnam's Arrest of a 'Modern Legend', Asia Sentinel, October 9, 2020
'Freedom fighter' Pham Thi Doan Trang, The 88 Project, October 11, 2020
"Law of the Jungle" for Pham Doan Trang, The Vietnamese, October 16, 2020
The Jailed Activist Left a Letter Behind. The Message: Keep Fighting., The New York Times, October 14, 2020
Pham Doan Trang's Interview Before Her Arrest: Our Freedom Is Not A Commodity, October 25, 2020
Pham Doan Trang Goes to Prison, Common Dreams, November 11, 2020
Free the well-known journalist Pham Doan Trang at once!, Reporters Without Borders (RSF)
When Calls To Free Pham Doan Trang Are Not Enough, The Vietnamese (Luat Khoa)
Journalist Pham Doan Trang Can Still Be Freed In Vietnam. And The US Could Help Win Her Release, The Vietnamese, August 25, 2021
Facebook post on official charges, September 2021
Profile last updated: 2021-09-06 15:04:44