Pham Doan Trang
Current Status: At risk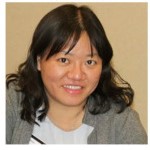 Other Names: Phạm Đoan Trang
Date of Birth: 1978
Gender: F
Ethnicity: Kinh
Occupation: Author
Areas of Activism:
Democracy
Human rights
Sovereignty
Police Brutality
Known Affiliations:
Luat Khoa
Liberal Publishing House
July 2020:
Pham Doan Trang on July 9 announced on her Facebook page that she has formally resigned from Liberal Publishing House (Nhà xuất bản Tự Do), citing harassment and increased pressure from security police against her, her colleagues, and the organization.
Last month, Liberal Publishing House was awarded the prestigious "2020 Voltaire Award" by the International Publishers Association (IPA). As its principal founder, Trang has been the subject of stepped up attacks as well as a smear campaign. In her Facebook post she wrote: "Since September of last year, the government has relentlessly been harassing our operation. Following a lull after the lunar new year due to Covid-19, the government resumed its tactics. On May 8, a courier who was transporting our books was arrested in Saigon and tortured. Many of our members have been followed, hunted, even kidnapped….
As the principal founder of this organization, I feel it is my responsibility to protect our members from harassment and arbitrary arrest. I have also been suffering from declining health. After a discussion with my colleagues, I have decided that I should remove myself completely from Liberal Publishing. Starting immediately (July 10, 2020) I no longer have anything to do with this organization. All the books that have previously been published by LPH were my own doing. I ask that the government leave my colleagues alone since they are not responsible for any of them."
June 2020:
On June 3, the International Publisher's Association (IPA), in a virtual ceremony, announced that the Liberal Publishing House (Nhà xuất bản Tự Do) has won the 2020 Prix Voltaire Award. The chair of the IPA's Freedom to Publish Committee said of the LPH: "The work of Liberal Publishing House in Vietnam as guerilla publishers, making books available in a climate of intimidation and risk for their own personal safety is nothing short of inspirational." The LPH motto is: "We write for you to read, (Vietnam)." They were among four nominees shortlisted for the award.
Pham Doan Trang, spokesperson for the LPH, sent a video message acknowledging the win, saying, "The award that we receive today does not just recognize our tireless efforts but it represents the bravery of tens of thousands of Vietnamese readers who have been harassed, and who have been arrested and interrogated simply for reading our books." Watch the full message, here. The Liberal Publishing House has faced near constant harassment from the Vietnamese authorities– including arrests of and physical attacks against its employees, distributors, and buyers– since its inception in 2019. Despite this, the LPH has distributed over 25,000 books. Just hours before LPH received its award, on the morning of June 3 2020, two officers of the Security Investigation Agency of the Ministry of Public Security went to Trang's house in Hanoi to meet with her mother, Bui Thi Thien Can. Can is 80 years old. However, despite this, two officers forced her to participate in their "interrogation" with questions about Trang's whereabouts and communication between the two. They forced her to sign a statement saying that Trang has produced and distributed "anti-state" materials.
Pham Doan Trang's writings:
Politics of a Police State (2019)
Report: Assessment of the 2016 Law on Belief and Religion in relation to the Exercise of the Right to Freedom of Religion and Belief in Vietnam (October 2017)
Virtual civil society (May 2013)
An Overview of the Marine Life Disaster in Vietnam
Unfair Elections in Vietnam How the Communist Party Manipulates the Process
Details - Background, History of Activism, Family Situation, Support the Family.
Trang was a decorated state journalist before leaving that career to write independently; since then, she has written numerous books hoping to engage people in conversations about politics and human rights. She is also an avid guitar player. Read more about her impressive background, here.
October 2019:
On October 14, 2019, 30 copies of books published by Freedom Publisher were stopped and lost during the shipping process. These were the last copies of Pham Doan Trang's "Phan khang phi bao luc, A Handbook for Freedom Fighters" and "Cam nang nuoi tu, A Handbook for Families of Prisoners." The bank account of the shipping company was also blocked within five minutes after the shipper reported the incident to the recipients of the books. Read about incidents of violations of freedom of publication in Vietnam from 2018-2019 in our report, here.
Trang is the only working journalist in Vietnam who, through her writings, openly advocates human rights and the exercise rule of law in the police-dominated communist country. She was the first journalist in the mainstream media to write in-depth analyses of the highly politically sensitive Sino-Vietnam relations with regard to territorial disputes in the region (2008). She was also the first author to write a book, a best-seller, examining the life of the homosexual community in Vietnam, advocating LGBT's rights ("Male Love", or "Bóng", 2008).
Two recent publications by Trang were "Politics for the common people", "A handbook on non-violent resistance techniques" (2017), "Learning public policy through the SEZ project" (2018). Since 2015, all of her books were officially banned and could only be published clandestinely.
She was a founder of the Green Trees, an independent CSO in environment protection (2015), the co-initiator of campaign "Rose Myrtles in Remembrance of the Border War" (2014), co-founder of the Network of Vietnamese Bloggers (2013).
Trang has long been involved in activism, and thus, has long been a target of the authorities.
Since January 26, 2015 until present, Trang has been placed under temporary arrest at least 20 times, the longest arrest of which was 26 hours on 23 and 24 May 2016 when she was kidnapped by the security forces who tried to prevent her from attending a meeting between then-US President Barack Obama and civil society organizations in Hanoi.
In May and June 2018 she was kept under house arrest in Hanoi as the police feared that she may trigger protest rallies against a bill on special economic zones and the cyber security law.
In early 2018, when Trang got back home in Hanoi to celebrate Vietnam's lunar new year, she was detained and questioned for two days on her book "Politics for the common people."
She was briefly detained in November 2017 for participating in a meeting with the Political Counselors of the EU Member States at the Office of the EU Delegation to Vietnam.
Back to August-September 2009, she was also put in a nine-day detention which effectively ended her career as a mainstream journalist.
With the police escalating in using violence against dissidents, Trang, as did other activists, suffered from many physical assaults. In 2015, she was brutally beaten by security forces while participating in a peaceful demonstration to protest Hanoi's plan to chop down thousands of aged trees in the city's center. Her legs are still in pain from the injury caused by the assault, and she keeps limping.
Trang was announced as the winner of the 2017 Homo Homini Prize from People in Need, which she was unable to accept in person due to near-constant surveillance from the police and her commitment to staying in Vietnam to continue working for peaceful change.
According to a press release from the Vietnam Human Rights Network on November 30, 2018, they will award three Human Rights Awards in 2018 to the following activists: Hoang Duc Binh, Tran Thi Nga, and Pham Doan Trang. Binh is an environmental activist serving 14 years in prison, Nga is a land and labor rights activist serving nine years, and Trang is a dissident writer who promotes political participation and human rights in Vietnam.
She suffers from joint effusion, synovitis, and somatic pain as a result of police assaut.
March 2019:
The Vietnamese called on Vietnam to cease its repression of dissident writer and The Vietnamese Editor Pham Doan Trang. Police recently found Trang at her new residence and began to place her under surveillance. Police have been trying to locate Trang for weeks, watching her mother's home and even posing as readers of her new book. Trang fears injury at the hands of secret police.
May 2019:
Dissident writer Pham Doan Trang has a message for all women. "Our fight is not only against dictatorship, it's also a fight to free ourselves, from our own ideological constraints". We were honored to speak with her as our first interviewee in our video series with female activists in Vietnam. Watch the full video, here.
August 2019:
On August 8, 2019, Pham Doan Trang, author of several political books, told Radio Free Asia (RFA) that 1000 copies of her book "Cam nang nuoi tu" had been given away to readers. But Trang also told RFA that many secret agents pretended to be interested in the book and made appointments at hidden locations to grab and beat the shippers. Activists have undertaken many efforts to publish uncensored books, but the Vietnamese government maintains tight control over the publishing industry by ordering all printing companies to print books only with permission from approved publishers.
August 2019:
Pham Doan Trang released a new book called "Politics of a Police State." The book is available in English, here. Trang has long advocated for press freedom and multi-party democracy in Vietnam and has written extensively on the subjects despite state censorship and threats to her personal safety.
September 2019:
On September 12, 2019, Reporters Without Borders awarded Pham Doan Trang, founder of Luat Khoa magazine and editor of The Vietnamese, their Prize for Impact for her activities in promoting press freedom (read about it in Vietnamese, here). Her colleague at Luat Khoa, Trinh Huu Long, went to receive the prize on her behalf, as Trang has vowed not to leave Vietnam until it becomes a democracy.
On September 14, 2019, several activists in Ho Chi Minh city held a party to celebrate journalist Pham Doan Trang winning Reporters Without Borders's Prize for Impact. The police surrounded the place where the party was held and tried to capture Trang. The activists at the party quickly divided into two groups to help Trang get into a taxi and escape. Nguyen Dai, who played a song with Trang at the party, was detained for keeping Trang's backpack.
In late September, Trang announced her hiatus from social media for at least one month to receive medical treatment in Vietnam. Trinh Huu Long, her colleague and co-founder of Luat Khoa magazine, said that Trang's illness stems from severe wounds of the spine, arms, and legs, which she received over the last four years while fighting for democracy in Vietnam. Trang has been followed, harassed, and attacked by police multiple times, including being violently assaulted during a friend's private music show in 2018.
October 2019:
An Ninh ("Security") TV (antv.gov.vn), a state-owned channel dedicated to security-related news, was airing a series of programs to defame well-known political activists. On October 27, 2019, An Ninh TV aired a program in which it identified several activists as "subversives," among them: Le Trung Khoa, Le Dung Vova, Nguyen Thuy Hanh, Pham Doan Trang, and Dung Truong. The program also provided ways to recognize those activists on social media. On October 31, 2019, Le Dung Vova and his CHTV channel were publicly-accused of igniting some people to question the government.
Trang's elderly mother is living almost alone after Trang escaped from house arrest in July 2017.
Interview: 'Politics Are Everywhere in Our Lives', Radio Free Asia, October 3, 2017
The plight of Vietnamese dissidents, BBC News (video interview), November 10, 2017
'I Won't Leave Vietnam,' Detained Blogger Says, Promising to Stay to Work For Change, Radio Free Asia, February 28, 2018
Phạm Đoan Trang – The Humming Guitar Before Rainstorm Falls, The Vietnamese, March 6, 2018
Digital dictatorship in Vietnam seeks to silence dissidents, Al Jazeera, November 15, 2018
Interview with Pham Doan Trang, The 88 Project, May 10, 2019
New documentary series highlights the struggles of women activists in Vietnam, Global Voices, July 1, 2019
Những quyển sách không kiểm duyệt ở Việt Nam bị an ninh "đánh" ra sao?, Radio Free Asia Vietnamese, August 6, 2019
Background brief on the Liberal Publishing House
The 88 Project's archives
Vietnam's Liberal Publishing House awarded 2020 Prix Voltaire, June 3, 2020
Pham Doan Trang Facebook post, July 9, 2020
February 24, 2018: detained for questioning about her new book
Detention
February 24, 2018
Public security
Mai Dich ward, Cau Giay, Ha Noi (
map
)
freedom from arbitrary arrest or detention
liberty and security of the person
freedom of expression
On February 24, 2018, Pham Doan Trang was arbitrarily and forcefully taken into custody by Vietnamese authorities. She was abducted from her mother's house in Hanoi at 2 pm by the police to be interrogated about her recently-published book, "Chính trị bình dân" (Politics for the Masses), without an arrest warrant. Trang was taken back home after 10 hours, at midnight, but was told she must continue to "work" with the police in the coming days. Trang managed to escape, which, she said, "is a miracle," as she faced imminent arrest and prosecution. Trang herself believed that the authorities were preparing to arrest her, and posted a bilingual letter on her Facebook page to thank those who support her and to assert her commitment.
March 8, 2018: detained because of her new book
Detention
March 8, 2018
Public security
Hai Ba Trung district, Ha Noi (
map
)
freedom from arbitrary arrest or detention
liberty and security of the person
freedom of expression
Pham Doan Trang was reportedly taken into custody on International Women's Day, March 8, and released after nine hours of interrogation. She was arrested from an unknown location, after being on the run since being forcefully detained on February 24 regarding her recently-published book, "Chính trị bình dân" (Politics for the Masses).
August 15, 2018: assaulted at Nguyen Tin's private music show
Physical assault in a public space
Property confiscation
August 15, 2018
Public security
Ministry of Information and Culture
Casanova Cafe, No 61C, Tu Xuong Street, District 7, Ward 3, Ho Chi Minh City (
map
)
liberty and security of the person
freedom of expression
freedom of peaceful assembly
not be subjected to torture and degrading treatment
Amnesty International
On August 15, 2018, singer Nguyen Tin's mini-show at Casanova Cafe in Ho Chi Minh City, Sai Gon Ky Niem (Memory of Saigon), was raided and broken up by a large number of police officers. Nguyen Tin and other participants, including prominent journalist and writer Pham Doan Trang, engineer Nguyen Dai, and many other guests, were severely beaten right at the cafe. Preventing Nguyen Tin from singing apolitical love songs composed before 1975 and attacking activists, especially Pham Doan Trang, were believed to be the main purposes for this crackdown.
Nguyen Tin told the BBC that after he performed seven or eight songs, the police force of Ward 7, District 3 and an interdepartmental examination delegation of information and culture (the "examination delegation") stormed into the cafe and asked for the concert license. Nguyen Tin kept singing despite knowing that dozens of police, vigilantes, and security men in both uniforms and plain clothes were surrounding the coffee shop. Around 9:30 pm, Nguyen Tin had to apologize to around 80 music showgoers for having to reluctantly halt his show. Pressure from police on Casanova's owner forced Nguyen Tin's live show to end earlier than scheduled.
After that, the police locked the door of the cafe and asked to examine the audience's ID cards. Some women were released while the rest were still confined in the cafe. Activist Duong Dai Trieu Lam recounted that the police were crowding outside, with three to four specialty vehicles arriving by 10:20 pm. Arrests started, and police attacked many activists and guests.
Meanwhile, Nguyen Tin was working with the examination delegation inside and was fined for the alleged lack of a performance license, lack of copyright permission, and performing songs that have not been allowed to circulate. Police also confiscated his phone and wallet, which included his important documents such as driver's license and ID card. He was questioned as to who organized this event and beaten for an hour before being brought into a seven-seat car with his hands cuffed.
Nguyen Dai, one of the organizers, was also beaten and put in the same car as Nguyen Tin. Both of them were blindfolded and hooded with their hands cuffed. The police drove about 60 km and stopped at a rubber forest in Cu Chi district, where police pushed Nguyen Tin out and left him there. The car drove on for 15 minutes more, at which point the police dragged Nguyen Dai out and left him in the forest without any money or documents. Tin and Dai managed to find their way home while coping with their injuries. Duong Dai Trieu Lam stated that he and others picked Nguyen Tin up at 2:30 am in Tan An Hoi commune, Cu Chi district, while Nguyen Dai arrived home at 6:20 am.
Dinh Nhat Uy reported that police also arrested many other activists, including Nguyen Tien Trung, Nguyen Lan Thang, Huynh Phuong Ngoc, Ta Quang Linh, Tran Minh Khanh, Huynh Thanh Phat, and many others, and moved them to the police station of District 3. Among them, Pham Doan Trang was assaulted the most brutally.
Witnesses saw the police hit Pham Doan Trang in the face and belly so harshly that her face was disfigured. According to activist Trinh Huu Long, Trang was beaten many times during the questioning session in the police station of Ward 7, District 3. At the end of the interrogation, the police called a doctor to check her health and concluded that it was only soft tissue injuries and that they would not be dangerous. However, Trang believed that it was a police officer disguising herself as doctor, as that person did not sound like a normal and knowledgeable doctor and was mainly trying to touch Trang's body as if to find something, which could be Trang's phone. The police also confiscated her laptop, ATM card, ID card, and money, as they did with Nguyen Tin and Nguyen Dai. On the way to bring her back home by taxi, they dropped her off in the middle of the trip and continued to beat her brutally with a helmet, making her head bleed and breaking the helmet into pieces. Trang was in serious condition when she was brought to the hospital, where she was diagnosed with a brain concussion because of these assaults. On August 22, she first shared her story on her Facebook, after many days in the emergency room in the hospital, where security forces always kept an eye on her and her visitors. Pretending to be doctors and calling for Trang's family, the police identified her visitors and harassed them in many ways, including physical assault and continuous surveillance.
Amnesty International condemned the attack, saying: "'Viet Nam's authorities must immediately and independently investigate these serious allegations in line with their obligations under the UN Convention Against Torture.'"
September 14, 2019: harassed by public security during a party to celebrate her Prize for Impact
Travel restriction
Intimidation
September 14, 2019
Public security
A restaurant in Tan Binh District, Ho Chi Minh City (
map
)
freedom of peaceful assembly
freedom of movement
On September 14, 2019, several activists in Ho Chi Minh City held a party to celebrate journalist Pham Doan Trang winning Reporters Without Borders's Prize for Impact. The location of the party was in a restaurant in Tan Binh District, Ho Chi Minh City.
During the party, the area police called Danh Vu, one of the participants, and asked Vu to go home. Meanwhile, a group of public security in plainclothes surrounded the restaurant and tried to capture Trang. The activists at the party quickly divided into two groups to help Trang get into a taxi and escape. Nguyen Dai, who played a song with Trang at the party, was among activists who stayed and distracted the security forces, while others helped Trang to escape.
Finally, Trang arrived home safely thanks to support from many activists.
Profile last updated: 2020-08-23 01:45:06