Trinh Ba Phuong
Current Status: Sentenced to prison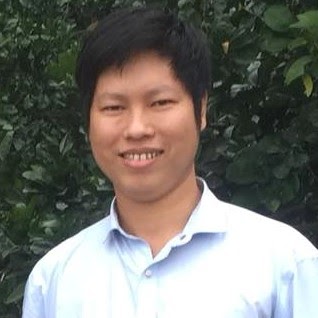 Other Names: Trịnh Bá Phương
Date of Birth: January 26, 1985
Gender: M
Ethnicity: Kinh
Last Known Prison: An Diem prison, Dai Loc district, Quang Nam province
Areas of Activism:
Democracy
Human rights
Land rights
Communities At Risk:
Highlighted Human Rights Concerns:
Torture
Denial of Legal Representation
Prolonged Incommunicado Detention
Harsh Physical and Administrative Conditions
Denial of Family Visit/Punitive Prison Transfer
Infliction of Physical and Psychological Pain
October 2023:
Trinh Ba Phuong and two other political prisoners–Phan Cong Hai and Truong Van Dung–had their legs shackled for 10 days, from Sept. 9 to Sept. 19, at An Diem Prison for writing anti-China messages on A24 pieces of paper to protest, according to Phuong's wife, Thu Do, who visited him on Oct 12. Phuong said one officer put a choke hold on his neck and threw him against the wall, allegedly causing severe bruises on the right side of his chest.
Update:
Later in the month, Phuong's family told Project88 they would continue demanding answers from the Procuracy of Quang Nam Province for the allegations that Phuong was shackled for 10 days and physically assaulted in prison.
May 2023:
Thu Do, the wife of Trinh Ba Phuong, said she was summoned to the police station in Ha Dong and questioned for over two hours. She was warned not to post anything online against the government or she might get arrested. Thu is the mother of two young children, the younger one was born shortly before his father was arrested and imprisoned in 2020.
February 2023:
Do Thi Thu, the wife of political prisoner Trinh Ba Phuong, has posted a five-page handwritten letter from Phuong detailing his one-month stay at the Central Psychiatric Evaluation Center. Phuong says he was kept in a small cell almost the entire time, was always under watch by the police, and not allowed outside like other patients. He refused to take the daily medication which he said was prescribed without any medical examination. His family was not notified of his being held there. In his letter, he describes the psychiatric tests he had to undergo, including an MRI, and the professional attitude of the doctors and staff. After one month, Phuong was given a clean bill of mental health and was sent back to prison.
***
BBC Vietnamese interviewed Trinh Thi Thao (Phuong's sister), and Do Thi Thu (Trinh Ba Phuong's wife). The video interview can be seen here (in Vietnamese only).
Watch and share this interview with Trinh Ba Phuong. The interview was conducted shortly before his June 2020 arrest and paints a deeper picture of Phuong than what observers may see through bits of his social media posts, state media articles, and the rare international news piece, and allows Phuong to tell his story in his own words. We hope that viewers will understand the critical societal and personal reasons why Phuong and other political prisoners should be freed.
Details - Background, History of Activism, Family Situation, Contact Information.
Phuong is a son of former political prisoners Trinh Ba Khiem and Can Thi Theu, two prominent activists who participated during the land protests of Duong Noi farmers in Duong Noi District, Ha Dong Ward, Ha Noi. In 2008, the authorities released an announcement on land acquisition in Duong Noi village and the compensation price, which was extremely low. There were 356 households who refused compensation and together participated in a prolonged protest.
In 2014, his parents, Khiem and Theu, were both arrested and sentenced to 18 and 15 months, respectively while filming land-grabbing on April 25, 2014. The authorities accused them, along with some other Duong Noi petitioners (Dan Oan) of "resisting against the person on duty." After her release on July 25, 2015, his mother continued her activism for land rights and was arrested for the second time on June 10, 2016. Theu and more than 50 Duong Noi petitioners gathered in the Ministry of Natural Resources and Environment and requested the administrative agencies to solve their land issues. Public security arrested her and sentenced her to 20 months in jail for "disturbing public order."
Phuong, along with his younger brother Trinh Ba Tu, has called for his parents' release and has accompanied Duong Noi petitioners in seeking justice. His Facebook account has attracted more than 33,500 followers.
Watch an interview with imprisoned land rights activist Trinh Ba Phuong, conducted shortly before his June 2020 arrest. "I think I'm pretty easy going, not the picky type," he says when asked to describe himself. Even the public security officer who had been assigned to follow him for years said he was a nice guy, Phuong joked to the interviewer. This intimate video covers a variety of topics, ranging from his background to his relationship with his family. Phuong has been in pre-trial detention since his arrest in June 2020.
Profile photo source: Facebook Trịnh Bá Phương
Phuong and other family members have been suffering from restricting surveillance and harassment by the authorities.
On August 26, 2016, while gathering with Duong Noi farmers in front of the Office of Prime Minister to appeal their case and request Can Thi Theu's release, Phuong was arrested and taken to a police station of La Khe District, Ha Dong Ward. Public security forces also surrounded them and pulled other petitioners into a bus. Before his release, Phuong was accused of "disturbing public order" and was put under house arrest for one year.
At around 7:30 AM on April 17, 2017, a group of public security officers in plain clothes stormed into Phuong's house and took him to an unknown place without a warrant. These people had followed Phuong on the way from Hanoi to his house and surrounded his residence during the night before arresting him the next day. Phuong was released after being detained for nine hours.
On February 27, 2018, Phuong was among dozens of activists to be watched and surveilled, which was probably to prevent a meeting of Hanoi-based activists on the occasion of the Lunar New Year.
February 2020:
Trinh Ba Phuong met with US Embassy officials to discuss the events that took place during the Dong Tam raid on January 9, 2020. While meeting with the embassy officials, he also shared a handwritten letter from Le Dinh Kinh's wife, Du Thi Thanh, with personal testimony. Phuong and Thanh both called for an independent investigation into the raid and the application of Magnitsky Act sanctions by the US on Vietnamese government officials involved in the planning of the attack. Read the translation of Phuong's statement and Thanh's letter, here.
Vụ xét xử dân oan Dương Nội: 2 anh em đấu tranh đòi công lý cho cha mẹ, Voice of America in Vietnamese, November 26, 2014
Dân Dương nội biểu tình, Trịnh Bá Phương bị bắt, Radio Free Asia, August 26, 2016
Anh Trịnh Bá Phương bị bắt, Dan Lam Bao Blogspot, April 17, 2017
Bà Cấn Thị Thêu sắp mãn án tù thứ hai, Radio Free Asia, February 7, 2018
Các nhà hoạt động ở HN bị an ninh tăng canh giữ, cấm đi lại, Voice of America in Vietnamese, February 27, 2018
Chuyện anh Trịnh Bá Phương bị công an Hà Nội bắt trái phép, Chan Troi Moi Media, April 18, 2019
Trinh Ba Phuong: A Video Portrait of the Land Rights Activist, The 88 Project, October 2020
Statement of Thu Do, Wife of Land Rights Activist Trinh Ba Phuong, November 18, 2021, The 88 Project
BBC Vietnamese interview with the family, October 2022
Thu Do Facebook post, May 26, 2023
February 26, 2018: surveilled during the Lunar New Year
Surveillance
Travel restriction
February 26, 2018
Public security
freedom of peaceful assembly
freedom of movement
respect of privacy, family, home, and correspondence
On February 26 and 27, 2018, Phuong was among dozens of activists who were watched and surveilled, which was probably to prevent a meeting of Hanoi-based activists on the occasion of the Lunar New Year. Notably, the public security of Ha Dong Ward blocked his way dangerously while he, along with his mother Can Thi Theu, was driving a motorcycle. Phuong and his mother were forced to return home and unable to join a New Year's party at a dissident's house.
October 1, 2019: watched on China's National Day
Surveillance
October 1, 2019
Individuals
freedom of peaceful assembly
freedom of movement
respect of privacy, family, home, and correspondence
On China's National Day, several activists were watched at home, followed while in public, and even forced to return home, probably in an attempt to quell public demonstrations. Meanwhile, the authorities also mobilized a powerful security force to surround and protect China's Embassy in Hanoi, Ho Chi Minh City, and Da Nang City.
On his Facebook, activist Trinh Ba Phuong reported that two plainclothes security officers stood outside his house in Hanoi. When Phuong left, one of the two officers followed him until he went back home. The public security of Hoa Binh Province called a driver, who Phuong was going with for business, to check if his mother, land rights activist Can Thi Theu, was in the car.
January 10, 2020: surveilled in the aftermath of the Dong Tam raid
Surveillance
Travel restriction
January 10, 2020
Public security
Yen Thuy District, Hoa Binh Province (
map
)
freedom of peaceful assembly
freedom of movement
On January 9, 2020, a massive police force stormed into Dong Tam commune and violently assaulted and detained citizens, as well as killed community leader Le Dinh Kinh. The area is home to a longstanding land conflict. In the aftermath of the raid, Trinh Ba Tu and his brother Trinh Ba Phuong reported on the incident and advocated for affected locals.
Phuong was under surveillance and was also prohibited from leaving his home to attend Le Dinh Kinh's funeral.
March 1, 2020: summoned for questioning related to land dispute
Police summons
March 1, 2020
Public security
On March 1, 2020, when Trinh Ba Phuong was travelling home with his wife, the local residential leader gave him an invitation to work with local authorities, this time for his posts and information about the land dispute in Duong Noi, where he lives and works. However, this summons was also likely due to his land rights activism after the police raid in Dong Tam Commune in January 2020. He noted that he has been all too familiar with these tactics, and the police might try to frame him again on charges of "acting against public officials" or "disrupting public order." He said that they tried this once back in 2016, and on January 9, 2020, a plainclothes police official named Nguyen Van Binh also tried to attack and frame him for the above mentioned crimes.
March 5, 2020: harassed at family home regarding household registration process
Harassment at private residence
March 5, 2020
Public security
Yen Thuy District, Hoa Binh Province (
map
)
respect of privacy, family, home, and correspondence
Starting on March 5, 2020, the public security of Ngoc Luong commune, Yen Thuy district, Hoa Binh province continuously surrounded the family's home and forced the family to work with them on the issue of their "residency status and household registration." Each of the meetings had at least 10 public security officers present, and some even were in plain clothes. This is highly unusual and highlights the harassment of these procedures. In Vietnam, the household registration and residency status processes rarely attract this many resources.
Arrested June 24, 2020. Sentenced to 10 years in prison and 5 years probation under Art. 117 (2015 Code). Expected Release is June 24, 2030.
June 24, 2020
Hanoi city public security, Hanoi
December 15, 2021
The People's Court of Hanoi, Hanoi
Pham Le Quyen
Dang Dinh Manh
Nguyen Van Mieng
Le Van Luan
10 years in prison and 5 years probation
June 24, 2030
freedom from arbitrary arrest or detention
liberty and security of the person
freedom of expression
fair trial
respect of privacy, family, home, and correspondence
FIDH
UN Special Rapporteurs
VOICE
Article 19
US government
UN Working Group on Arbitrary Detention
The European Union
Office of the United Nations High Commissioner for Human Rights
On June 24, 2020, authorities surrounded and stormed into Trinh Ba Phuong's home and arrested him and later his mother, Can Thi Theu (at a different residence). Theu is a former political prisoner (watch our interview with her about her activism, here) who has twice been jailed for her land rights activism, and Phuong is also a well-known activist who is very active in issues of land rights in his own community as well as advocating for the Dong Tam residents in the aftermath of the deadly police raid there in January 2020. Phuong's wife had given birth just a few days ago prior to his arrest.
Police also searched a third member of the family's home– Trinh Ba Tu (Theu's son and Phuong's brother)– and arrested him. Tu is also engaged in land rights issues and commentary on the Dong Tam incident. All three members of the family have allegedly been charged under Article 117 but the government has only confirmed that Trinh Ba Tu is charged under Article 117. It is unclear where the three are being held.
March 2021:
Trinh Ba Phuong's wife reported that when she brought some supplies to the prison in Hanoi on March 18, she was told that Phuong had been moved, but no one was able to tell her where he was. They also gave her back the money she had deposited at the prison for her husband's use, without any explanation. When she called the Investigation Bureau to inquire about this transfer, she was told that the officer in charge was not available. According to the law in Vietnam, whenever a prisoner is moved, the family must be notified.
***
Update:
Trinh Ba Phuong's wife, Thu Do, says that Phuong is back in Prison No. 1 in Hanoi, after being evaluated at Mental Hospital Central 1. She delivered supplies and money to him in March. The authorities refused to tell his wife the reason for the initial transfer. Phuong's sister, Thao Trinh, said that her brother had maintained his right to remain silent in detention and refused to answer questions, prompting the main investigator to question his wife two months ago about his mental state. Phuong is a land rights activist awaiting trial on charges of "conducting propaganda against the state."
May 2021:
Trinh Ba Phuong, who also was arrested at the same time as his mother and brother last June, is still in pre-trial detention and has yet to see a lawyer (though his mother and brother were tried on May 5, 2021). The authorities have extended the deadline for their investigation of Phuong until June 18, according to a family source. This extension is a violation of Vietnamese law regarding the length of maximum pre-trial detention.
June 2021:
The Hanoi investigative security agency has concluded its investigation of Trinh Ba Phuong and Nguyen Thi Tam. It has recommended that they be prosecuted under Clause 2 of Article 117 of the Penal Code, which carries a penalty of 10 to 20 years.
July 2021:
Trinh Ba Phuong's wife, Thu Do, said her husband was finally allowed to see his lawyer, Luan Le, for the first time. He also received letters and photographs sent by the family. Phuong said he was in good health and has maintained his right to remain silent throughout the investigation period. He sent his sincerest thanks to everyone who's been advocating on his behalf.
Trinh Thi Thao, Phuong's sister, tried to visit her brother earlier in the month, but she was not allowed to see him.
October 2021:
Thu Do, Phuong's wife, said his lawyer told her that Phuong's health had stabilized after complaining earlier of having pain in his eyes. Phuong said he lost 10kg and weighed only 59kg when he was put in a mental institution for a month in March. Phuong was reported to be strong mentally. He told the lawyer that at one point investigators tried to pressure him by telling him that if he did not plead guilty they would arrest his wife as well.
His trial and that of co-defendant Nguyen Thi Tam, scheduled for November 3, was postponed at the last minute. The trial of journalist Pham Doan Trang, scheduled for November 4, was also postponed. The reason given for both delays was that some of the prosecutors have to "self-quarantine due to coming into contact with Covid-positive individuals." The families were not notified of the delay and only learned about it through others.
Earlier in the month, Trinh Ba Phuong's wife, Thu Do, sent yet another letter to the Court to request that she be allowed to visit her husband. It had been 16 months since Phuong and his brother and mothers's arrests, and no family members had been allowed to see any of them. Phuong originally reported that his first-instance trial would be on November 4, 2021 (it was later postponed).
Finally, Thu Do, received a letter from the Hanoi's People Court informing her that she could visit her husband on October 21. But when she got to the prison, she was turned away by prison officials who told her she could not see him due to COVID-19. When she asked to see the official paperwork with that decision, they produced an old order from April. They also refused to give her an explanation on paper. She sent a complaint to the Court and the Ministry of Public Security about this and vowed to return the following week.
November 2021:
Watch and share this statement from Trinh Ba Phuong's wife, Thu Do, in which she describes the difficulties of supporting her family after Phuong's arrest and also calls for international support to release him from prison. She said: "I have never regretted marrying Phuong. In fact, I am very proud of him because he is a wonderful husband, a disciplined father who gives his wife and children whatever best he can. He is also a very courageous man, unafraid to speak out against social injustice."
December 2021:
On December 15, Trinh Ba Phuong was sentenced to 10 years in prison plus five years probation, and his co-defendant Nguyen Thi Tam was sentenced to six years in prison with three years probation, both for conducting "anti-State propaganda." At trial, Phuong told the court that he was beaten more than 20 times during interrogation, even kicked in the groin. His testimony was repeatedly cut off by the judge. Phuong's wife, Thu Do, was outside the courthouse with her two young children when she was taken away "for Covid testing," leaving her children behind (one is only 15 months old). No witnesses appeared at the trials. The examiners who investigated the case were absent. Both defendants are expected to appeal.
Phuong has not been able to see his family since his arrest in June 2020.
March 2022:
Thu Do, Phuong's wife, said that his attorney visited Phuong on March 8. He reported that Phuong got his COVID-19 vaccination and that his health was fine. Several of his cellmates had to be quarantined because of COVID-19, but Phuong had not shown any symptoms.
May 2022:
Attorney Nguyen Van Mieng posted on his Facebook page a brief report on three political prisoners whom he talked to by phone on May 17:
Trinh Ba Phuong said he was never notified of the decision to bring his case (together with that of Nguyen Thi Tam) to an appeal trial on May 19, and of the subsequent decision to put that on hold. He said prison officials tried to "persuade my thinking" but he told them he would "continue the struggle" once he finished serving his time in prison.
Mieng said he could only speak to each person for about 15 minutes even though the law says he can have "unlimited time" with his clients. He also said that his calls with Phuong and Trang were cut off by prison officials.
August 2022:
Trinh Ba Phuong's family was finally allowed to visit him for the first time since his arrest 26 months prior. On August 24 his father, Trinh Ba Khiem, his wife, Thu Do, and his two sons were able to see Phuong for a total of 20 minutes. Thu posted on her Facebook page that Phuong looked like he had lost about 10kg, but he told her that he actually had regained some lost weight before their visit. Phuong said months ago the prison had read an article to him about the police threatening to arrest his wife, which caused him extreme anxiety. Thu said they weren't able to talk much because the older son wanted the phone for much of the brief visit to talk to his dad. This was the first time Phuong's younger son saw his father because he was very young when Phuong was arrested.
At the meeting, Thu Do asked Phuong about reports that he was tortured during his pretrial detention. Phuong confirmed that he was indeed severely beaten on multiple occasions, even kicked in the groin, in an effort to extract a confession from him. A healthy man before his arrest, Phuong reportedly suffered from kidney injury in prison and was also sent to a psychiatric ward for a month.
On August 17, an appeals court in Hanoi upheld the 10-year sentence for Trinh Ba Phuong and the six-year sentence for Nguyen Thi Tam. Both were activists helping villagers after the Dong Tam raid and were charged with spreading "anti-state propaganda." Phuong's wife, Thu Do, and his sister, Trinh Thi Thao, were not allowed inside the court. Thu Do reported that the two women were harassed by plainclothes security police outside the courthouse and that one of them slapped her in the face. The incident was not captured on video but Thu was able to take a picture of the assailant. Speaking to The 88 Project, Thu asked for help seeking legal recourse for the assault.
According to Trinh Ba Phuong's sister, Thao, Phuong delivered a defiant closing statement at his appeal hearing, fully expecting that the court would not reduce his 10-year sentence for "anti-state propaganda." Phuong said, in part:
"I fight in the desire that citizens can freely choose their representatives instead of having to vote for those handpicked by the Party, that we the people no longer be ruled by a communist party that's cruel to their countrymen while cowering before our enemies….
I've committed no crimes against the Vietnamese people. It's the Communist Party that has sold out our land, betrayed our nation and harmed our citizens. History, ultimately, will judge the Communist Party for the crimes it has committed against the people of Vietnam."
September 2022:
The family of Nguyen Thi Tam reported that she was sent to Gia Trung Prison, 1,200 km from her home in Hanoi, on September 21. This will make it more difficult and costly for them to visit her. On the same day, Trinh Ba Phuong, Tam's co-defendant who is also charged with Article 117 in connection with the Dong Tam case, was sent to An Diem Prison in Quang Nam Province, 800 km from his home in Hoa Binh Province. Phuong's wife, Thu Do, told RFA that it took her family 29 hours and millions of Dong to visit Phuong the prior week. They believe this is another form of punishment against not only political prisoners but also their families.
February 2023:
Trinh Ba Phuong's wife, Thu Do, posted two new letters from her husband – one from December and one from January (he's allowed to send home one letter a month). Phuong says he has been able to play badminton regularly and that he has also taken up weightlifting. From the letters, it appears Phuong is in good physical and mental health. He also was allowed to call home on February 10 to talk to his wife and children.
See the above section for details.
August 2020:
In a letter addressed to the UN Subcommittee on Human Rights, the group Voice (Australia) called on the Australian government to require the government of Vietnam to allow political prisoners to have access to lawyers; to let international observers witness their trials; to observe UN conventions on torture; to release unconditionally Trinh Ba Phuong and his brother and mother; and to pass legislation similar to the Magnistky Act so that lawmakers can sanction perpetrators of human rights violations as needed.
October 2020:
A group of Vietnamese in Tokyo protested in front of the residence of Prime Minister Yoshihide Suga ahead of his visit to Vietnam on October 18-20. They carried pictures of political prisoners such as Trinh Ba Phuong, Tran Huynh Duy Thuc, Pham Doan Trang, Le Dinh Luong, and Nguyen Nang Tinh. The group also went on a 24-hour hunger strike to call attention to the government's continued crackdown on peaceful dissent and violations of freedom of speech.
November 2020:
The UN Special Rapporteurs on the promotion and protection of the right to freedom of opinion and expression and on the situation of human rights defenders, as well as the UN Working Group on Arbitrary Detention and the Working Group on discrimination against women and girls, sent a petition to the Vietnamese government concerning the cases of five people arrested for their reporting on and activistm in the aftermath of the violent police raid in Dong Tam Commune in January 2020: Can Thi Theu, Trinh Ba Phuong, Trinh Ba Tu, Pham Doan Trang, and Nguyen Thi Tam. All five were known activists before the Dong Tam raid, particularly in the area of land rights;they are still awaiting trial at the time of this writing. This is Theu's third arrest.
The parties wrote of these cases: "We are troubled by the fact that these arrests and the charges brought against them appear to be an attempt to criminalise their efforts to investigate, document and bring public attention to the alleged human rights violations that occurred during the raid." They expressed concern about the arbitrary arrests and lack of information available to family members and lawyers.They also called on the government to provide more information on the legal basis for the arrests and detentions and the safeguards in place to protect the human rights of activists.
On February 4, 2021, the government of Vietnam finally responded to the UN regarding their concerns over the Dong Tam trial and for political prisoners Trinh Ba Phuong, Trinh Ba Tu, Can Thi Theu, Nguyen Thi Tam, and Pham Thi Doan Trang. Not unexpectedly, Vietnam said that "the allegations made in the Joint Communication were not accurate, mostly drawn from unverified sources and did not reflect the nature of these cases."


Actions in the wake of his trial:
Press briefing notes from the UN OHCHR
April 2022:
On April 20, the Observatory for the Protection of Human Rights Defenders and the International Federation on Human Rights jointly issued an urgent appeal for international intervention in the case of Trinh Ba Phuong, whom they say has suffered from torture and ill-treatment while in detention.
Family members of Can Thi Theu, Trinh Ba Phuong and Trinh Ba Tu issued a petition calling on international human rights organizations to increase pressure on the Vietnamese government to release the trio of land rights activists who were jailed after reporting on the bloody Dong Tam raid.
Update: Four Activists Detained for Advocating for Dong Tam Land Petitioners, Defend the Defenders, June 24, 2020
Thu Do Facebook post, March 2021
Pham Thanh Nghien Facebook post, March 2021
Thu Do Facebook post, October 2021
Vietnamese pair jailed for Facebook posts on deadly land dispute clash, Yahoo/AFP, December 15, 2021
Nguyen Van Mieng Facebook May 2022
Hà Nội: Y án ông Trịnh Bá Phương và bà Nguyễn Thị Tâm trong nước mắt thân nhân, BBC Vietnamese, August 18, 2022
Thu Do Facebook post about August 2022 prison visit
Accounts of Trinh Ba Phuong's closing statements at his appeal trial: Van Hai Nguyen Facebook, Saigonese Twitter
Tù nhân lương tâm bị đưa đi thi hành án xa nhà như một hình phạt bổ sung, RFA, September 27, 2022
Trinh Ba Phuong's account of his time held in a mental health facility
Profile last updated: 2023-11-02 04:31:24