Le Dinh Luong
Current Status: Sentenced to prison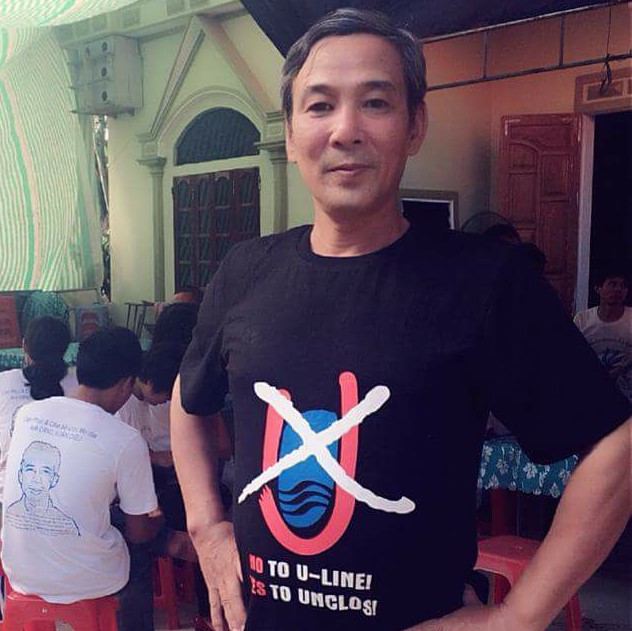 Other Names: Lê Đình Lượng
Date of Birth: December 10, 1965
Gender: M
Religion: Christian (Catholic)
Ethnicity: Kinh
Occupation: Veteran
Last Known Prison: Ba Sao prison, Nam Ha province
Areas of Activism:
Highlighted Human Rights Concerns:
Denial of Legal Representation
Prolonged Incommunicado Detention
Harsh Physical and Administrative Conditions
Denial of Family Visit/Punitive Prison Transfer
Infliction of Physical and Psychological Pain
October 2020:
Le Dinh Luong's family visited him on October 4, and Luong told them that he would go on a hunger strike starting on October 11. His family is very concerned about his health. Luong said he hasn't been allowed to read his Bible. The prisoners are also suffering from polluted air and unsanitary water. Therefore, he decided to go on a hunger strike to demand basic rights for himself and other prisoners.
Details - Family Situation.
Arrested July 24, 2017. Sentenced to 20 years in prison under Art. 79 (1999 Code). Expected Release is July 24, 2037.
August 16, 2018
The People's Court of Nghe An province, Nghe An province
20 years in prison
July 24, 2037
freedom from arbitrary arrest or detention
liberty and security of the person
freedom of expression
freedom of association
fair trial
Profile last updated: 2021-12-23 02:58:32