Tran Huynh Duy Thuc
Current Status: Sentenced to prison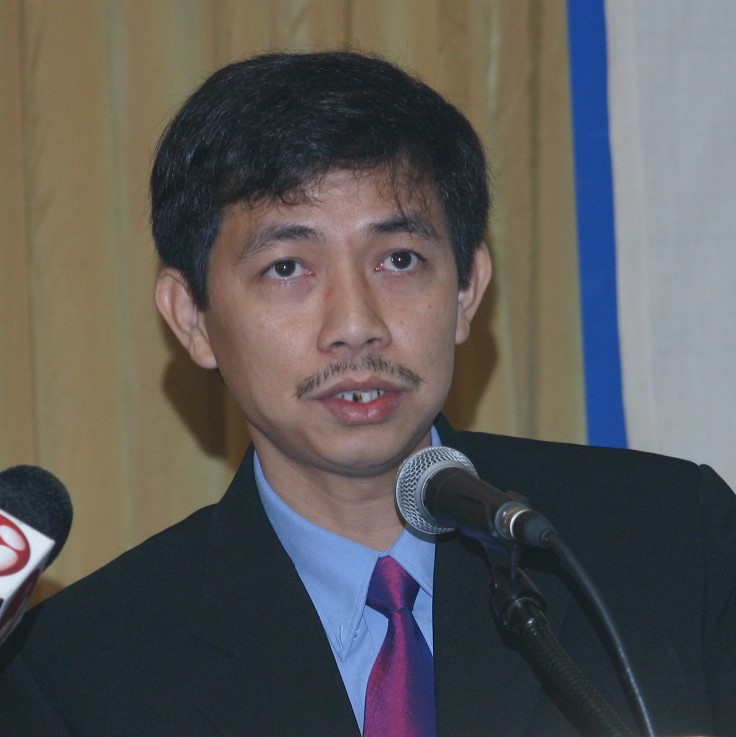 Other Names: Trần Huỳnh Duy Thức, Trần Đông Chấn
Date of Birth: November 29, 1966
Gender: M
Religion: Buddhist
Ethnicity: Kinh
Occupation: Blogger, Entrepreneur
Last Known Prison: Prison No. 6, Nghe An province
Areas of Activism:
Highlighted Human Rights Concerns:
Torture
Solitary Confinement
Prolonged Incommunicado Detention
Harsh Physical and Administrative Conditions
Infliction of Physical and Psychological Pain
February 2023:
The Tom Lantos Human Rights Commission of the United States Congress issued a direct call for the immediate release of entrepreneur and activist Tran Huynh Duy Thuc.
August 2021:
Tran Huynh Duy Thuc was allowed to call home last week. His daughters reported that their father was very weak from a prolonged hunger strike. Thuc said he barely came back from "the edge of Death." He reiterated that unless the Supreme Court takes up his appeal that he'd first sent in 2008, he would go into "extreme mode," ready to sacrifice his life. He even gave the family specific instructions on what to do if he doesn't survive. We prepared a more detailed article on Thuc's situation which you can read and share.
Update:
In an open letter, The 88 Project and 12 international human rights organizations are calling for Vice President Kamala Harris to challenge the Vietnamese government over the treatment and continued imprisonment of persecuted democracy activist Tran Huynh Duy Thuc during her upcoming visit to Vietnam. Read the letter here.
July 2021:
Tran Huynh Duy Thuc is believed to be in ill health due to his prolonged hunger strike. His family is concerned that he missed their scheduled phone call last week. He began the most recent strike in March.
February 2021:
Democracy activist Tran Huynh Duy Thuc has begun another hunger strike, his third since October. He wants to have his 16-year sentence reduced based on the new Criminal Code. He has already served 11 years. Thuc was arrested in 2009 and convicted in 2010 on charges of plotting to overthrow the government under Article 79 of the old 1999 Criminal Code. He argues that based on revisions of this article, he should be charged only with preparing to commit a crime, which carries a much lesser sentence.
Before his strike, Thuc wrote some heartfelt letters to his family which we have translated to English, here.
Details - Background, History of Activism, Family Situation, Support the Family.
Tran Huynh Duy Thuc is an engineer and entrepreneur from Ho Chi Minh City. He founded EIS, a successful Internet phone service company in Vietnam with two branches in Singapore and the U.S. It was the first Vietnamese company to invest in high technologies abroad.
Thuc founded the Chan research group to study the economy, politics, and society of Vietnam and some other countries. He blogged about social, political, and economic issues in Vietnam under the pen name Tran Dong Chan.
Contact us if you can assist.
The 88 Project's archives and interviews with Thuc's father
Defend the Defender's archives
Thuc's website, run by his family
Thuc-Followers, an online community of those who agree with and follow Thuc's vision for peaceful political change in Vietnam
Viet Nam: Open Letter on Prisoner of Conscience Tran Huynh Duy Thuc, Amnesty International, May 23, 2017 (PDF)
Ten Years Gone: A Decade of Change in Vietnam and Ten Birthdays Behind Bars for One of Its Most Famous Dissidents, The 88 Project, November 28, 2018
Tran Huynh Duy Thuc's Letter From Prison, September 2018: "Creative Methods Are Needed to Bring Freedom to Our Society," The 88 Project, December 4, 2019
Tran Huynh Duy Thuc, from the Edge of Death, The 88 Project, August 6, 2021
The 88 Project and 12 Organizations' Letter to US VP Kamala Harris, August 2021
Arrested May 24, 2009. Sentenced to 16 years in prison under Art. 79 (1999 Code). Expected Release is May 24, 2025.
January 20, 2010
The People's Court of Ho Chi Minh City
16 years in prison
May 24, 2025
freedom from arbitrary arrest or detention
liberty and security of the person
freedom of expression
not be subjected to torture and degrading treatment
fair trial
The 88 Project
UN Special Rapporteurs
VOICE
Committee to Protect Journalists
US government
Amnesty International
International Federation for Human Rights
UN Working Group on Arbitrary Detention
PEN International
International government officials
US lawmakers
Frontline Defenders
Defend the Defenders
Profile last updated: 2023-02-07 01:46:39