Dang Dinh Bach
Current Status: Sentenced to prison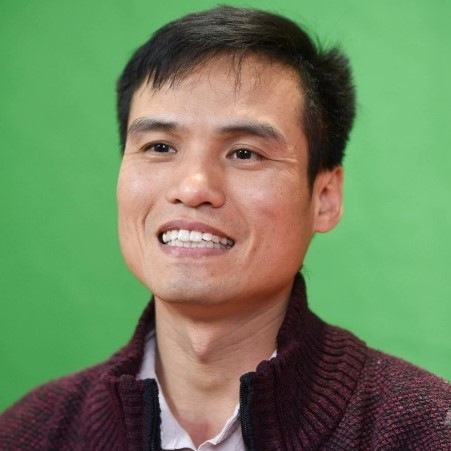 Other Names: Đặng Đình Bách
Date of Birth: 1978
Gender: M
Ethnicity: Kinh
Occupation: NGO worker
Last Known Prison: Hanoi Police Detention Center No. 1, Hanoi
Areas of Activism:
Rule of law
Anti-corruption
Environment
Highlighted Human Rights Concerns:
Denial of Family Visit/Punitive Prison Transfer
January 2022:
On January 24, he was sentenced to five years in prison. He did not know of his trial date until his lawyers visited him on January 14.
The family has not been allowed to see him. They said because Bach is a vegan, he has been eating very little while in prison. His lawyer said Bach has gone on a hunger strike since January 10 to protest against his prolonged detention and not being allowed family visits. Bach has also demanded to be released on bail.
On January 18, 2022, Thao and attorney Huong went to the Hanoi Court to submit a document saying that Bach's family would pay compensation (on the accusation of tax evasion) before the trial, amounting to VND 500,000,000 (~US$ 22,000). However, they were told that they need to ask for the judge's signature to be allowed to do so. As of the time of this writing, the family still has not received the approval needed to pay the fine. The family was advised by their attorneys that they should propose again at trial to pay the compensation with the hope that Bach will receive a minor sentence. It is refundable if Bach is proven innocent.
Details - Background, History of Activism, Family Situation.
Bach lives and works in Hanoi. He is currently the Director of the non-profit Law & Policy of Sustainable Development (LPSD).
LPSD is a member of the Vietnam Environmental Network (VEN), Vietnam Sustainable Energy Alliance (VSEA), and the Vietnam Non-Communicable Diseases Prevention and Control Alliance (NCDs-VN).
Bach, 43, is known for his ability to mobilize young people to volunteer for charitable projects such as helping victims of storms and disasters, especially those impacted by global warming and environmental catastrophes. Bach has created many competitions and awards for innovation in the field of sustainable living which attracted the participation of many young Vietnamese. LPSD has also been a strong supporter of the government's fight against the spread of COVID-19.
Profile picture: Dang Dinh Bach. Source: Thiennhien.net
Bach was not known for his role in political activism.
Arrested June 24, 2021. Sentenced to 5 years in prison under Art. 200 (2015 Code). Expected Release is June 24, 2026.
June 24, 2021
Hanoi city public security, Hanoi
January 24, 2022
The People's Court of Hanoi, Hanoi
Nguyen Van Hung
Nguyen Thi Huong
5 years in prison
June 24, 2026
freedom from arbitrary arrest or detention
liberty and security of the person
freedom of expression
fair trial
Bach's arrest and charge were announced on July 2, the same day as Mai Phan Loi's. According to our sources, it is likely that he was taken into custody on June 27. He is being charged under Article 200 for "tax evasion." His detention period is three months.
It is argued that allegations against the two men are a response to their attempts to build up a connection of NGOs under the regulation of EVFTA. These organizations could play an important role in monitoring Vietnam's obligations under EVFTA. Read our analysis here.
January 2022:
His family can send him food (which is bought at the detention center) twice per month. Bach is a vegan. The family is concerned that Bach can not maintain his physical and mental health if he follows the vegan diet, due to the poor nutritional value of food in the detention center. As a result, they have sent him non-vegan food. Nevertheless, he has given it all away to his fellow inmates. Bach follows a meager diet of rice, sesame, and salt. The family worries for him because he has lost a lot of weight since his arrest. He was in good health before the arrest, his wife reported.
Profile last updated: 2022-01-24 17:48:52