Trinh Ba Tu
Current Status: Pre-trial detention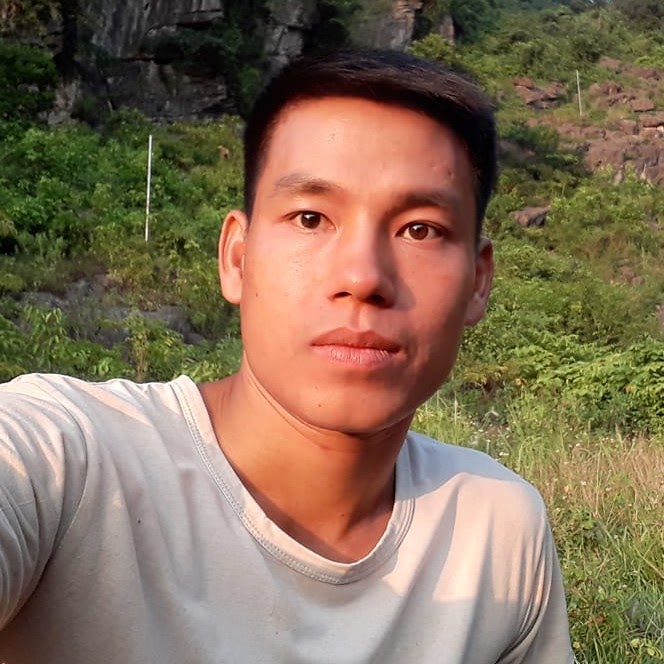 Other Names: Trịnh Bá Tư
Date of Birth: April 24, 1989
Gender: M
Ethnicity: Kinh
Occupation: Farmer
Current Prison: Cham Mat Detention Center
Areas of Activism:
Democracy
Human rights
Land rights
Communities At Risk:
Details - Background, History of Activism, Family Situation, Contact Information.
Trinh Ba Tu's hometown is in Duong Noi district, Ha Dong Ward, Hanoi. Currently, he is living and working in Yen Thuy District, Hoa Binh Province.
Profile photo source: Facebook Trịnh Bá Tư
Along with his family members, Tu is a vocal activist on land rights and democracy issues.
Tu is a son of former political prisoners Trinh Ba Khiem and Can Thi Theu, two prominent activists who participated during the land protests of Duong Noi farmers in Duong Noi District, Ha Dong Ward, Ha Noi. In 2008, the authorities released an announcement on land acquisition in Duong Noi village and the compensation price, which was extremely low. There were 356 households who refused compensation and together participated in a prolonged protest.
In 2014, his parents, Khiem and Theu, were both arrested and sentenced to 18 and 15 months, respectively while filming land-grabbing on April 25, 2014. The authorities accused them, along with some other Duong Noi petitioners (Dan Oan) of "resisting against the person on duty." After her release on July 25, 2015, his mother continued her activism for land rights and was arrested for the second time on June 10, 2016. Theu and more than 50 Duong Noi petitioners gathered in the Ministry of Natural Resources and Environment and requested the administrative agencies solve their land issues. Public security officers arrested her and sentenced her to 20 months in jail for "disturbing public order."
Phuong, along with his younger brother Trinh Ba Phuong, has called for his parents' release and has accompanied Duong Noi petitioners in seeking justice.
One of the most serious incidents that Tu has suffered from was on June 25, 2015. On that day, Tu and other 40 people came to pick up his father, Trinh Ba Khiem, at Detention Center No 6, Thanh Chuong District, Nghe An Province. When they were on the way back, around 50 police in plainclothes of Nghe An Province traced their cars and attacked the people for 10 minutes at 5:00 pm.
Tu was among the most beaten. The attack was so harsh that it caused Tu to have a serious left eye injury. He then had to undergo two eye surgeries. Currently, the sight of in his right eye is reduced to 6/10, according to an examination result 15 months after the incident.
On September 20, 2016, Tu went to attend his mother's trial at the People's Court of Dong Da Ward, Hanoi, at 7:30 am. At that time, there were also around 40 petitioners (Dan Oan) supporting Can Thi Theu with posters.
When Tu and some attendants were livestreaming on Facebook, a group of 30 security officers arrested them and took to Public Security Agency of Hanoi, No 6, Quang Trung Street, Ha Dong Ward. Police beat Tu continuously during the arrest and transfer and also threaten him and his family to death. Other detainees, especially Pham The Dung, also suffered severely under the attack. They finally released Tu sat 4:00 pm on the same day.
January 10, 2020: surveilled in the aftermath of the Dong Tam raid
Travel restriction
Surveillance
January 10, 2020
Public security
Yen Thuy District, Hoa Binh Province (
map
)
freedom of peaceful assembly
freedom of movement
On January 9, 2020, a massive police force stormed into Dong Tam commune and violently assaulted and detained citizens, as well as killed community leader Le Dinh Kinh. The area is home to a longstanding land conflict. In the aftermath of the raid, Trinh Ba Tu and his brother Trinh Ba Phuong reported on the incident and advocated for affected locals.
Tu was under surveillance and was also prohibited from leaving his home to attend Le Dinh Kinh's funeral.
Arrested June 24, 2020. Charged under Art. 117 (2015 Code).
June 24, 2020
Field in Hoa Binh Province (
map
)
freedom from arbitrary arrest or detention
liberty and security of the person
freedom of expression
respect of privacy, family, home, and correspondence
On June 24, authorities surrounded and stormed into Trinh Ba Phuong's home and arrested him and later his mother, Can Thi Theu (at a different residence). Theu is a former political prisoner (watch our interview with her about her activism, here) who has twice been jailed for her land rights activism, and Phuong is also a well-known activist who is very active in issues of land rights in his own community as well as advocating for the Dong Tam residents in the aftermath of the deadly police raid there in January 2019. Phuong's wife had given birth just a few days ago prior to his arrest.
Police also searched a third member of the family's home– Trinh Ba Tu (Theu's son and Phuong's brother)– and arrested him. Tu is also engaged in land rights issues and commentary on the Dong Tam incident. All three members of the family have allegedly been charged under Article 117 but the government has only confirmed that Trinh Ba Tu is charged under Article 117. It is unclear where the three are being held.
Profile last updated: 2020-08-07 14:42:08