Nguyen Thi Tam
Current Status: Pre-trial detention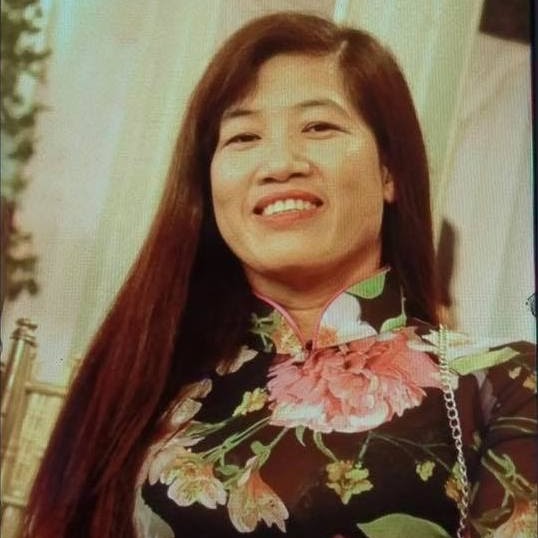 Other Names: Nguyễn Thị Tâm , Tam Duong Noi
Date of Birth: 1972
Gender: F
Ethnicity: Kinh
Occupation: Farmer
Current Prison: Hoa Lo Prison
Areas of Activism:
Anti-corruption
Human rights
Land rights
Communities At Risk:
Details - Background, History of Activism.
Nguyen Thi Tam is a farmer who lived and worked in Duong Noi. Tam and many farmers there were forcefully evicted from their lands in Duong Noi back in the 2010s.
Profile photo source: Nguyen Thi Tam's Facebook post. The account was deactivated after her arrest.
Tam, along with Can Thi Theu, Trinh Ba Tu and Trinh Ba Phuong, has tried to use legal remedies to protect her legitimate rights and interests in Duong Noi. Currently, she is the plaintiff in a lawsuit filed against the Duong Noi People's Committee.
She also shared her opinions on land rights and transparency issues on her Facebook account and did interviews with independent and foreign news outlets.
She was detained and held from June 11 until November 20, 2008 under suspicion of "disturbing public order," Article 318 of the Vietnamese Penal Code.
Tam was tried and sentenced in 2014 when she participated in a demonstration against the Duong Noi local authorities' eviction decision. They accused her of "resisting persons in the performance of their official duties."
Since 2016, Nguyen Thi Tam has been increasingly active online through social media engagement on Facebook and Youtube, where she raised land rights and broader human rights issues. She has been actively commenting on the Dong Tam incident, posting information and commentary on Youtube. She has also supported strategic litigation, and the timing of her arrest should not go unnoticed, as a few days before, she was meant to appear in court as part of a suit against the Ha Dong government over a land rights issue. This hearing, scheduled to take place on July 7, was postponed because of her arrest.
Arrested June 24, 2020. Charged under Art. 117 (2015 Code).
June 24, 2020
Hanoi city public security, Hanoi
freedom from arbitrary arrest or detention
liberty and security of the person
freedom of expression
Tam was arrested at 5:00 am June 24, 2020, when she was on her way to the local market. According to the spokesperson of the Ministry of Public Security, Tam, as well as Can Thi Theu, Trinh Ba Phuong, and Trinh Ba Tu, were all arrested for making and posting video clips and commentaries criticizing the raid on Dong Tam Commune and advocating for Dong Tam petitioners.
The police did not present an arrest warrant. Reportedly, within 15 minutes after her arrest, the government cut electricity and internet to her block, and around 6:00am, a group of police in plainclothes and uniform went to Tam's house. There, they read a search warrant to her family and confiscated Tam's birth certificate and the family registration for her daughter. However, according to her family, the police only listed a camera, laptop, and carton box in the record of items confiscated. They refused to sign the search document because they said the police had not listed everything.
While she has legal representation, her two lawyers have not been allowed to visit her. Her family has also not been allowed to visit her in detention. The family is also not allowed to send food or other personal supplies and are only allowed to send her money to buy supplies inside the detention facility.
Due to a motorcycle injury several years earlier, Tam has ligament pain and regularly receives acupuncture, but is not taking any medication while in detention.
Profile last updated: 2020-09-25 00:07:06