Two Political Prisoners Allege Attack by Knife-Wielding Assailants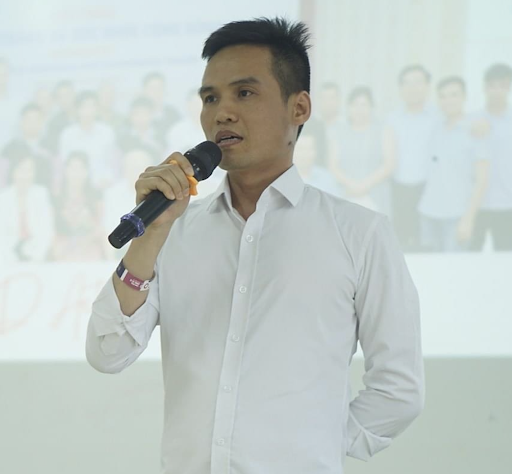 Dang Dinh Bach
Tran Phuong Thao reported to Project 88 that her husband Dang Dinh Bach called her on August 31 and shared a startling allegation.
For most of August, Bach had been refusing to eat prison food, eating instead only what his family could send him. He made this decision as a way to protest mistreatment behind bars, including not being able to send letters or even share his poetry with his wife. However, in the August 31 call, Bach began by reporting he had resumed eating food offered by the prison on August 26.
Bach proceeded to ask his wife to send him some food and medication and then asked for assistance in securing an international law firm to represent him in Vietnam. Thao said Bach reported that he needed a lawyer to visit him in prison immediately and that his situation is "critical," asserting that his "legitimate rights and interests have been seriously violated" and that he is "under great pressure."
Bach said that unknown assailants dressed in prison uniforms had recently confronted both him and Tran Huynh Duy Thuc, who is housed nearby to Bach at Prison No. 6 in Nghe An Province, in their cells.
Bach was unable to relay more details about this incident to Thao, as prison guards began to drown out his voice and then hung up the phone.
Worried about her husband, Thao contacted Tran Huynh Duy Thuc's family to verify the information she received from Bach. Thuc's family confirmed that on Aug. 25, four people dressed in prisoner clothing had entered Bach and Thuc's cells wielding knifes to threaten them. Thuc's family also posted publicly about the news and their brief call from Thuc.
Thao has asked for foreign embassies in Vietnam to visit Bach in prison and for the international community to share this update and speak out against the prison conditions Bach, Thuc, and their fellow inmates are facing.
"My husband's life is at risk in prison. He has faced a retaliatory punishment for speaking out strongly for the rights of fellow political prisoners in Prison No. 6, Nghe An," said Thao.
________
Dang Dinh Bach is a lawyer and environmental activist serving five years in prison on politically-motivated charges of tax evasion.
Bach's family last visited him in prison on Aug. 15. At that visit, Bach said that since Aug. 8 he had been refusing to eat prison food and only ate what his family sent. He reported that this was his way of protesting mistreatment by prison authorities, such as confiscation of personal items and denial of communication with family members. A half dozen guards closely monitored him and his family during the visit; the family reported that the guards constantly interrupted the conversation and even threatened to cut short the visit whenever Bach mentioned mistreatment of prisoners. Bach said his refusal to eat prison food was to demand fair treatment for all prisoners, not just to get his personal things back.
________
Tran Huynh Duy Thuc is one of Vietnam's longest-serving political prisoners, a blogger and entrepreneur imprisoned since 2010. In July, Thuc's family told Project 88 that he had been subjected to harassment such as confiscation of his blood pressure monitoring device and other personal items. Thuc said he would no longer wear a prison uniform as a means of protest against these actions.
At the most recent family visit on Aug. 16, Thuc's family tried to see him but was told he refused to meet with them. They left the food and supplies they had brought for him, including medication he had requested, with prison officials. After they had left, they were called to return and take everything back because Thuc allegedly refused to accept the items after finding out that some necessities had been crossed off the list by the warden. The family believes this was an act of protest against prison officials and Thuc's way of signaling that he was still being mistreated.
© 2023 The 88 Project
https://the88project.org/wp-content/uploads/2023/02/Dang-Dinh-Bach_source-family_option-3_via-The-88-Project.png
474
512
kayleedolen
https://the88project.org/wp-content/uploads/2019/01/88project.png
kayleedolen
2023-09-01 21:16:42
2023-09-01 21:16:42
Two Political Prisoners Allege Attack by Knife-Wielding Assailants