Vietnam Free Expression Newsletter No. 31/2023 – Week of August 15-21
Greetings from The 88 Project.  We bring you news, analysis, and actions regarding human rights and civil society in Vietnam during the week of August 15-21.
We have updates on the conditions of several high-profile prisoners. Two prisoners face appeal trials next week. A comedian was arrested for spreading "anti-state propaganda." Vietnam will pursue prosecution of a former CEO involved in the Covid scam who fled to Germany. The United States and Vietnam are looking to upgrade their relationship during the upcoming visit by President Joe Biden.

HUMAN RIGHTS & CIVIL SOCIETY
Political Prisoners
Stand-up comedian Nguyen Phuc Gia Huy, 41, better known by his stage name Dua Leo [cucumber], was abducted and assaulted by HCMC Police, according to his family. It is believed that Huy was targeted for some video clips he posted six years ago; however, the police did not specify which clips "contain untruths and discredit the government." Family members told RFA that Huy was detained without a warrant on the morning of August 15 while having breakfast alone at an eatery in District 10 and taken to the police station where he was interrogated and allegedly beaten. He was not released until 11pm that night. Huy was also fined 7.5 million dong (USD $315). A popular Youtuber with over 900,000 subscribers, and who once appeared on Vietnam Got Talent, Dua Leo makes videos about numerous subjects, including politically sensitive topics such as the recent uprising in Dak Lak Province.
Two political prisoners soon face their appeal trials. Family members have confirmed to Project 88 that Tran Van Bang will have his appeal trial on August 29, and Bui Tuan Lam will appeal his sentence on August 30. In May, engineer and war veteran Bang was sentenced to eight years in prison for conducting "anti-state propaganda." Bui Tuan Lam, the former activist turned noodle seller who made a famous Salt Bae parody video, was sentenced to five and a half years in May as well, under the same charge as Bang.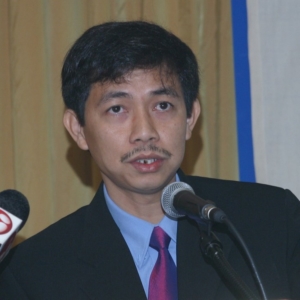 Tran Huynh Duy Thuc
Tran Huynh Duy Thuc's family visited him on August 16 but was told he refused to meet them. They left the food and supplies they brought for him, including medication he had requested, with prison officials. After they had left, they were called to return and take everything back because he refused to accept the items after finding out that necessity items like medicine were crossed off the list by the warden. The family believe this was an act of protest against prison officials and his way of signaling that he's still being mistreated. Currently one of the longest serving political prisoners in Vietnam, Thuc is 14 years into his 16-year sentence.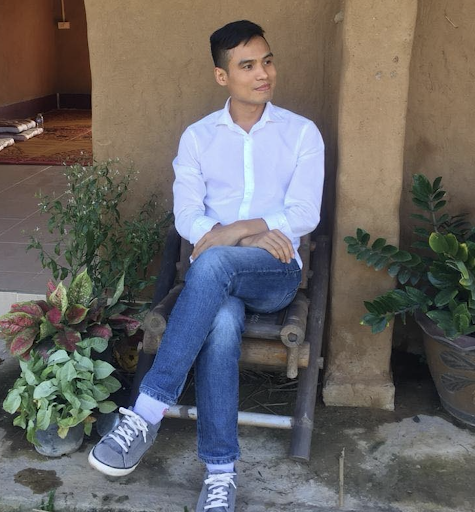 Dang Dinh Bach
Dang Dinh Bach's family visited him on Aug. 15. This was the first time his mother saw him since he was moved from Hoa Lo Prison in Hanoi to Prison No. 6 in Nghe An province. Phuong Thao, his wife, told Project 88 that Bach now weighs less than 45 kg. Bach said that since Aug. 8 he had been refusing to eat prison food and only ate what his family sent as a way to protest maltreatment – such as not being allowed to send letters or even poems he had written for his wife.
A half dozen guards closely monitored him and his family during the visit; the family reported that the guards constantly interrupted the conversation and even threatened to cut short the visit whenever Bach mentioned the mistreatment of prisoners. Since the end of July, prison guards have taken away Bach's reading light, his battery charger, his alarm clock and his cold medicine. Bach, former director of an environmental NGO now imprisoned for tax evasion, said his refusal to eat prison food is to demand fair treatment for all prisoners, not just to get his personal things back.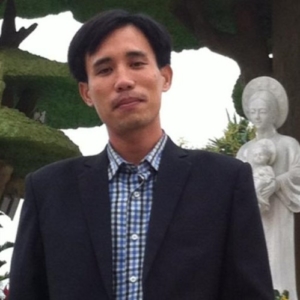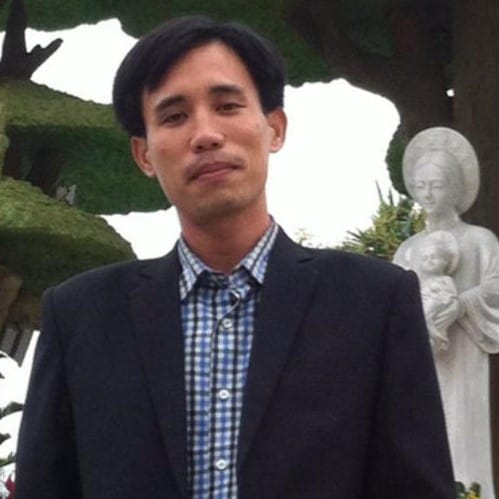 Hoang Duc Binh
Hoang Duc Binh's brother, Hoang Nguyen, told Project 88 that Binh's health has been good and stable for the past two years even though he's been eating only food sent by the family. An Diem prison officials also allow Binh to grow his own vegetables.
International Advocacy
Must Watch: Why the Arrest of Activist Hoàng Thị Minh Hồng Highlights a Growing Problem in Vietnam
Same video done in Vietnamese by Project 88.
NEWS
Biden to sign strategic partnership with Vietnam. Reuters; August 19, 2023: U.S. President Joe Biden will sign a strategic partnership agreement with Vietnam during a state visit to the Southeast Asian country in mid-September, Politico reported on Friday, citing three people with knowledge of the deal's planning. The agreement will allow for new bilateral collaboration that will boost Vietnam's efforts to develop its high technology sector in areas including semiconductor production and artificial intelligence, Politico said.
Former Hanoi chairman accused of incurring $800,000 loss over Covid test kit scam. VNExpress; August 28, 2023: Former chairman of the Hanoi People's Committee Chu Ngoc Anh … was recommended to be charged with "Offences against regulations in the use of State property leading to losses or wastefulness" by police under the Ministry of Public Security on Friday. Authorities said Anh incurred a loss of VND19 billion to state property and illegally gained from a Covid-19 test kit scam involving the Viet A company between March and December 2020. The same day, former Minister of Health Nguyen Thanh Long was recommended to be charged with receiving bribes worth $2.25 million for the registration for distribution and price negotiation of Covid-19 test kits by Viet A.
In Vietnamese
The Central Internal Administration Committee announced that it would pursue the indictment and extradition of Nguyen Thi Thanh Nhan, former CEO of AIC corporation, who has fled to Germany to avoid being arrested on corruption charges related to the Covid Test Kit scandal.
ANALYSIS
A $20 Billion Plan to Break Indonesia's Coal Habit Is Failing. David Fickling, Bloomberg (via the Washington Post); August 17, 2023. A $8.5 billion JETP program for South Africa is already running into intractable political roadblocks amid metastasizing power cuts. The fate of other JETP policies in Vietnam and, potentially, India, will hang on the outcome of those already under way. Across the developing world, debt-ridden and fossil-fired incumbent utilities are hoping to raise the barriers to cheaper, cleaner energy to protect their existing businesses. A collapse of Indonesia's decarbonization efforts would be a victory for those monopolists. For the global climate and the citizens they purport to serve, it would be a disaster.
Journalism in Vietnam: Walking the Tightrope Between Communism and Capitalism. Huong Thein, New Naratif; August 16, 2023. Another journalist who used to work at a small media outlet, Anh, decided to resign after she saw how her outlet's willingness to do anything to make money. Anh explains that her media outlet is open to receiving complaints from readers about any issues. After receiving the complaints, her media usually checked which companies the readers mentioned. Then they used the information they got from the readers to blackmail the companies. Anh's media would negotiate with the companies and promise not to investigate or publish anything related to the companies in exchange for money.
© 2023 The 88 Project
https://the88project.org/wp-content/uploads/2020/12/Tran_Huynh_Duy_Thuc_5a446327ce292.jpg
737
736
kayleedolen
https://the88project.org/wp-content/uploads/2019/01/88project.png
kayleedolen
2023-08-24 14:22:10
2023-08-24 14:22:10
Vietnam Free Expression Newsletter No. 31/2023 – Week of August 15-21