Vietnam Free Expression Newsletter No. 32/2023 – Week of August 22-28
Greetings from The 88 Project.  We bring you news, analysis, and actions regarding human rights and civil society in Vietnam during the week of August 22-28.
President Joe Biden will visit Vietnam on September 10 in an effort to upgrade the U.S.-Vietnam partnership.
There were three appeal trials this week, and the results will surprise no one. And there were more arrests of Facebookers for posts that allegedly offended the state. One man had a bone broken and another "committed suicide" in police custody. One woman turned herself in while another remains on the run in a major corporate corruption case. The former CEO of a large conglomerate has been charged for live streaming "libelous" content. A former high-ranking Hanoi official had his sentence increased at trial.

HUMAN RIGHTS & CIVIL SOCIETY
Political Prisoners
An appeals court upheld the 18-month sentence for Vu Ngoc Suu, 50, convicted in April 2023 of "abusing democratic freedoms" for three posts on her Facebook page between 2019 and 2021 deemed to be "misleading, untruthful and discrediting to the communist party," violating Article 16, sections 3a and 3b, of the 2018 Cybersecurity Law. Suu is out on bond but will have to report to prison once her sentence starts.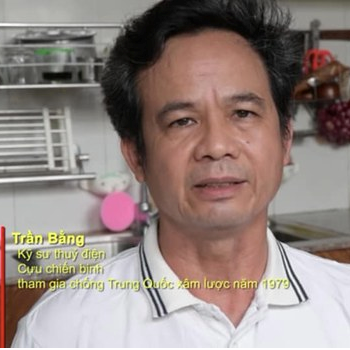 As widely expected, the appeal trial for Tran Van Bang on August 29 resulted in no change to his eight-year prison sentence for spreading "anti-state propaganda." A veteran of the Vietnam People's Army, Bang was accused of making 39 Facebook posts that allegedly discredited the party leadership and of owning four books with "anti-regime content." State media did not disclose what those books are.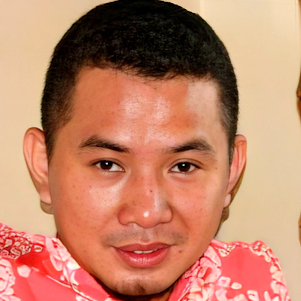 Bui Tuan Lam
Ahead of Bui Tuan Lam's appeal trial scheduled for Aug. 30, his family told Project 88 that security police have posted guards around their home since Aug. 28 and have been taking pictures and videos of their movements and activities.
Hoang Van Luan, 35, was arrested and charged with "abusing democratic freedoms" by Ha Tinh provincial police. Luan is accused of organizing 18 groups of citizens and helping them file nearly 981 lawsuits against the government between 2018 and 2019. As is usually the case, state media did not point out any specific activities that are deemed abusive, other than some vague accusations of Luan creating "public disturbances" that caused delays to some government projects at unidentified locations along the North-South Highway.
On August 18, the HCMC Procuracy Agency formally charged Nguyen Thi Phuong Hang, former CEO of the Dai Nam conglomerate, with "abusing democratic freedoms" based on Article 331 of the 2015 Criminal Code. Hang is accused of making unsubstantiated allegations about several public figures (singers, journalists etc.) in her video livestreams.
Mistreatment in Police Custody
Activist Le Xuan Dieu, 45, was detained by HCMC Police on July 31 and taken to a station without a warrant. Dieu's family told Project 88 that the police allegedly beat him up in order to get access to his Facebook page through his cell phone. They said Dieu was interrogated and physically assaulted between 7 a.m. and 1 p.m.. Before he was released, Dieu had to sign an affidavit stating that his health was fine and that he was not assaulted. However, a few days later Dieu had to go to the Binh Thanh Hospital due to severe pain. Besides having bruises all over his body, Dieu also said he had some unknown internal injuries and was diagnosed with a broken rib.
A man from Tuyen Quang Province died in police custody after being detained for two days. Nguyen Van Hung, 44, was taken into custody on the evening of Aug. 17 at another person's house while discussing a "debt conflict" of unknown nature. The next day, Hung's family was told that he had been arrested but was not given any explanation. The day after, police informed his wife, Dang Thu Hoai, that Hung had "committed suicide" and that she needed to collect his body. Hoai said at the autopsy she saw dark bruises on her husband's face but was told she could not take pictures or videos. Hung's family told RFA they do not believe Hung had any reason to kill himself because he was a devout Catholic and the father of two young children. Hung's case is the latest in a string of "detainee suicides" reported in the past few months.
International Advocacy
The Vietnamese authorities should quash recent verdicts in the politically motivated cases against the dissidents Tran Van Bang and Bui Tuan Lam and immediately release them, Human Rights Watch said.
NEWS
Statement by Press Secretary Karine Jean-Pierre on President Biden's Travel to Vietnam. White House; Aug. 28, 2023: President Joseph R. Biden, Jr. will travel to Hanoi, Vietnam on September 10, 2023. While in Hanoi, President Biden will meet with General Secretary Nguyen Phu Trong and other key leaders to discuss ways to further deepen cooperation between the United States and Vietnam. The leaders will explore opportunities to promote the growth of a technology-focused and innovation-driven Vietnamese economy, expand our people-to-people ties through education exchanges and workforce development programs, combat climate change, and increase peace, prosperity, and stability in the region.
German expert suggests ways to help Vietnamese firms further optimise EVFTA. Vietnam Plus; Aug. 26, 2023: Marko Walde, Chief Representative of the Delegation of the German Industry and Commerce in Vietnam, Myanmar, Cambodia and Laos, has suggested Vietnamese businesses to utilise the support of competent agencies, international trade promotion agencies and associations in order to further penetrate into the demanding EU market. In an interview granted to the Vietnam News Agency (VNA)'s correspondents in Berlin on the occasion of the three years of implementing the EU-Vietnam Free Trade Agreement (EVFTA) (August 1, 2020), the expert noted that Vietnamese firms would benefit more from the deal.
Hong Kong property fire sale. South China Morning Post; August 22, 2023: Eric Chu is offloading properties ranging from a hotel to luxury flats in Hong Kong, sometimes at a significant loss after his Vietnamese wife, Truong My Lan, became embroiled in one of the most high-profile scandals in the Southeast Asian nation…. Lan, chairman of Vietnam developer Van Thinh Phat Holdings Group, was arrested in October along with three other people including the group's CEO on suspicion of appropriating trillions of dong in 2018 and 2019, according to a police statement.
In Vietnamese
State media reported that Nguyen Thi Thu Phuong, chief secretary of the Finance Office for AIC Corp, has voluntarily returned to Vietnam to be arraigned for her role in the Covid-related scandal involving the Health Department of Quang Ninh Province. The police say the CEO of AIC, Nguyen Thi Thanh Nhan, told her subordinates before she escaped from Vietnam to do the same to avoid arrest. Nhan is still at large.
A court in Hanoi has increased the sentence for Nguyen Duc Chung, former chairman of the Hanoi's People's Committee, by 18 months after a four-day trial. His prison sentence now stands at 13 years and six months. Chung is accused of "abusing authority while carrying out official duties" in a tree-planting project for the capital city that involved a kickback scheme worth tens of millions of dollars.
ANALYSIS
What makes geography such a determinative factor in Vietnam's past failed attempts to escape China's orbit? The answer has to do with China's use of force in managing its relations with its neighbors. Can an Upgraded US Partnership Help Vietnam Escape China's Orbit? Khang Vu, The Diplomat; August 15, 2023.
More favorable conditions and simplified customs procedures are required to promote freer flows of trade, commodities, and to remove barriers that hinder travel by the citizens. Why Australia and Vietnam Should Create a Visa Exemption Program. Hai Hong Nguyen, The Diplomat; August 23, 2023.
Vietnam says that a large amount of aid from foreign donors between 2020 and 2022 is proof that allegations of human rights abuses are "wrongful." Vietnam receives over 677 mln USD in aid from NGOs during 2020-2022
© 2023 The 88 Project
https://the88project.org/wp-content/uploads/2022/11/Tran-Van-Bang.png
350
350
kayleedolen
https://the88project.org/wp-content/uploads/2019/01/88project.png
kayleedolen
2023-08-30 18:12:35
2023-08-30 18:12:35
Vietnam Free Expression Newsletter No. 32/2023 – Week of August 22-28