Vietnam Free Expression Newsletter No. 32/2022 – Week of August 22-28
Greetings from The 88 Project. We bring you news, analysis, and actions regarding human rights and civil society in Vietnam during the week of August 22-28. Celebrated journalist Pham Doan Trang's nine-year sentence was upheld on appeal. A high-profile activist was allowed family visitation for the first time since his arrest in 2020. The world reacts to Doan Trang's failed appeal in a flurry of condemnation. Foreign embassies call on Hanoi to respect religious freedom. A data localization decree poses new risks for foreign firms. Police harass groups celebrating the international day of remembrance for religious victims. Hanoi asks Malaysia to treat illegal Viet fishermen humanely. Tech war with China pushes U.S. chip maker to move production to Vietnam.
HUMAN RIGHTS & CIVIL SOCIETY
Political Prisoners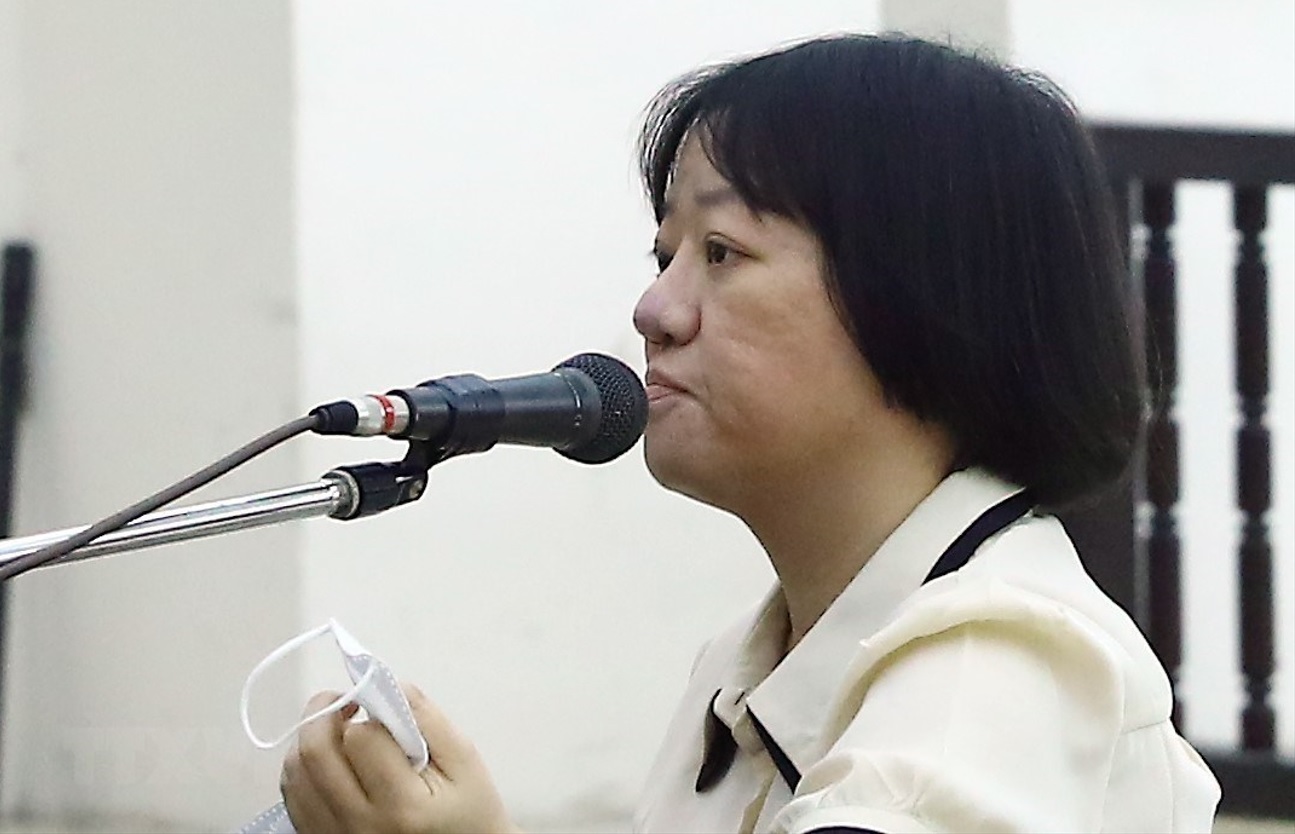 Pham Doan Trang at her appeal trial on 8.25.22 Source: TTXVN via VietnamPlus
As expected, the Hanoi Supreme Court upheld the nine-year sentence for award-winning journalist Pham Doan Trang for spreading "anti-state propaganda." Lawyer Trinh Vinh Phuc reported that prosecution ridiculed Trang's activism by asking, "What right does the defendant think she has by concerning herself with and reporting on the environment and people's religious beliefs in Vietnam?" In a blatant display of disregard for the rule of law, Trang's mother was blocked from entering the courthouse; Trang's closing statement was also cut off. Diplomats from multiple embassies and international human rights organizations were not allowed into the courtroom to watch the "open trial," even though they had pre-registered as required.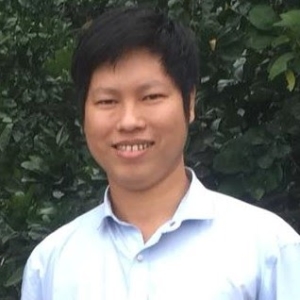 Trinh Ba Phuong
Trinh Ba Phuong's family was finally allowed to visit him for the first time since his arrest 26 months ago. On August 24 his father, Trinh Ba Khiem, his wife, Thu Do, and his two sons were able to see Phuong for a total of 20 minutes. Thu posted on her Facebook page that Phuong looked like he had lost about 10kg, but he told her that he actually had regained some lost weight before their visit. Phuong said months ago the prison had read an article to him about the police threatening to arrest his wife, which caused him extreme anxiety. Thu said they weren't able to talk much because the older son wanted the phone for much of the brief visit to talk to his dad. This was the first time Phuong's younger son saw his father because he was only a baby when Phuong was arrested.
At the meeting, Thu Do asked Phuong about reports that he was tortured during his pretrial detention. Phuong confirmed that he was indeed severely beaten on multiple occasions, even kicked in the groin, in an effort to extract a confession from him. A healthy man before his arrest, Phuong reportedly suffered from kidney injury in prison and was also sent to a psychiatric ward for a month. The family suspects that he could have been injected with drugs while there, though this can't be verified. Phuong is serving a 10-year sentence for spreading "anti-state propaganda," which was upheld on appeal last week.
Internet Freedom
The government has promulgated a new Decree, to take effect on October 1, that imposes data localization requirements for businesses with operations in Vietnam.
International Advocacy
Numerous organizations have issued statements on Hanoi's decision to uphold Pham Doan Trang's prison sentence on appeal:
Ahead of the trial, several organizations called for Pham Doan Trang to be exonerated and released, some citing "grave concerns" for her health: Amnesty International; Human Rights Watch; PEN America.
During a press conference on the death penalty, the UN High Commissioner for Human Rights Michelle Bachelet called out China and Vietnam for continuing to "classify data on its use as a State secret, limiting the possibility of scrutiny."
Seven foreign embassies in Hanoi issued a joint statement on religious freedom.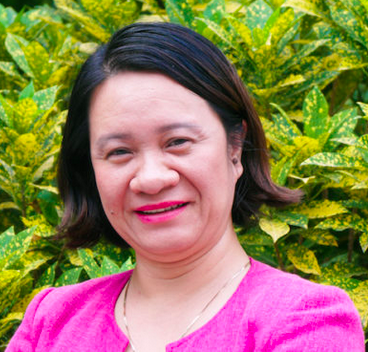 Nguy Thi Khanh
Special Presidential Envoy for Climate John Kerry will travel to Vietnam in early September to meet with "government officials, civil society representatives, and business leaders to build consensus on key actions to address the climate crisis." The visit comes as Vietnam has recently jailed four prominent environmental leaders, including Goldman Environmental Prize recipient Nguy Thi Khanh.
NEWS & ANALYSIS
Vietnamese police harass religious groups commemorating faith-based victims. RFA Vietnamese; August 23, 2022: Dozens of religious communities across Vietnam celebrated the "International Day Commemorating Victims of Violence based on Religion or Belief" but the day was marked by further repression in some communities. … Cao Dai followers, Protestants and Buddhists were among groups pressured to abandon memorial days.
Vietnam requests humane treatment, release of fishermen arrested in Malaysia. Tien Anh, VN Express; August 25, 2022: Vietnam has requested Malaysia to ensure humane treatment of 37 Vietnamese fishermen that it arrested in June and facilitate their return home…. Foreign ministry spokeswoman Le Thi Thu Hang said at a press meet that fishing vessel QNa 95005 TS, along with its 42 crew members, was intercepted by Malaysian authorities on June 11 for violating its fishing laws.
U.S. chip tool maker Synopsys expands in Vietnam amid China tech war. Lien Hoang, Nikkei Asia; August 26, 2022: Chip software maker Synopsys is shifting investment and engineer training to Vietnam while being "careful" in China, the company told Nikkei Asia just as the U.S. added its sector to an export control list targeting Asia's biggest economy.
To Guarantee Its Survival, Vietnam Needs to Look West. Khang Vu, The Diplomat; August 24, 2022: The key point is that China now poses a comprehensive threat to Vietnam, on both land and sea, as it presses forward with its Belt and Road Initiative and militarization of islands in the South China Sea, as well as the modernization of its navy. As a weaker power, Vietnam has little choice but to adjust its calculations accordingly and prioritize wisely.
TAKE ACTION
The Martin Ennals Foundation has urged the Vietnamese authorities to immediately release Pham Doan Trang and joined the call on Member States to evaluate Vietnam's bid for membership in the Human Rights Council as a result of its recent actions against human rights.
© 2022 The 88 Project
https://the88project.org/wp-content/uploads/2022/08/Pham-Doan-Trang-appeal-8.25.22-TTXVN-via-VietnamPlus.jpg
834
1295
kayleedolen
https://the88project.org/wp-content/uploads/2019/01/88project.png
kayleedolen
2022-08-30 20:50:51
2022-09-11 19:01:54
Vietnam Free Expression Newsletter No. 32/2022 – Week of August 22-28