Vietnam Free Expression Newsletter No. 33/2022 – Week of August 29-September 4
Greetings from The 88 Project. We bring you news, analysis, and actions regarding human rights and civil society in Vietnam during the week of August 29-September 4. A political prisoner defiantly rebuked the Party at his appeal trial. An imprisoned former NGO director asks the international community for help exonerating him. More international voices call for the release of award-winning journalist Pham Doan Trang. A Facebook user gets fined for revealing police misconduct; another goes into hiding after poking fun at the leadership. A new decree was issued to tighten the rules on associations. An application by a group of military generals and police officers to form a local association was denied. The United States continues to engage Vietnam as a geopolitical partner. Thousands of prisoners received pardons as part of the National Day celebration, but not a single political prisoner was released. The LGBTQ+ community gets more legal protection if not equity.
HUMAN RIGHTS & CIVIL SOCIETY
Political Prisoners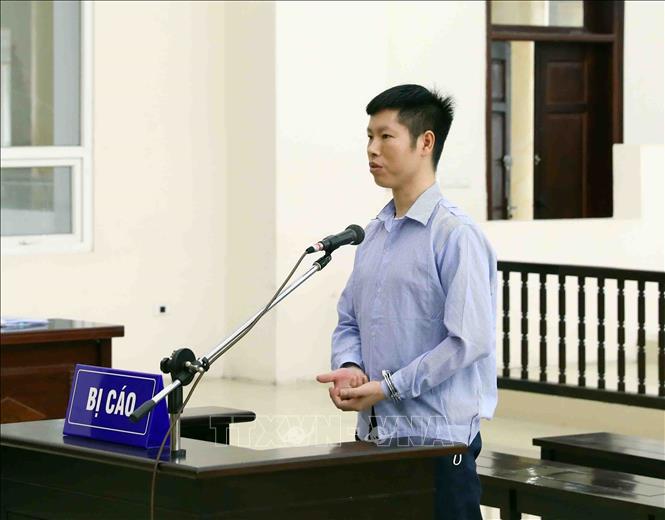 Trinh Ba Phuong at his appeal trial on August 17, Source: VNA
According to Trinh Ba Phuong's sister, Trinh Thi Thao, Phuong delivered a defiant closing statement at his appeal hearing last week, fully expecting that the court would not reduce his 10-year sentence for "anti-state propaganda." Phuong said, in part:
"I fight in the desire that citizens can freely choose their representatives instead of having to vote for those handpicked by the Party, that we the people no longer be ruled by a communist party that's cruel to their countrymen while cowering before our enemies….
I've committed no crimes against the Vietnamese people. It's the Communist Party that has sold out our land, betrayed our nation and harmed our citizens. History, ultimately, will judge the Communist Party for the crimes it has committed against the people of Vietnam."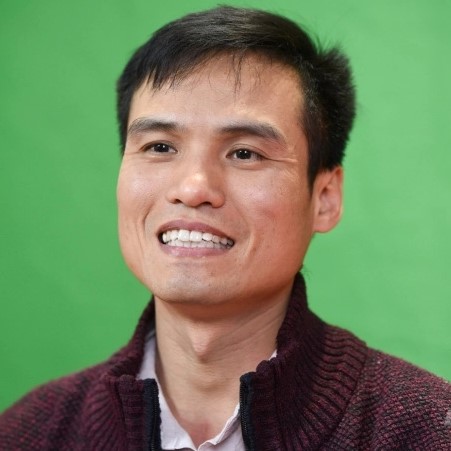 Dang Dinh Bach's wife, Phuong Thao, told The 88 Project she was able to see her husband on August 31 for about 20 minutes. Bach said he was being held in a cell with 20 other people, and that he needed some books to read. Their conversation was cut off when Bach tried to tell Thao that he was innocent and needed the international community to help exonerate him. After a warning from the prison police, they were allowed to resume their conversation. Bach, an NGO leader, whose birthday is on September 12, is serving five years in prison on charges of "tax evasion."
This week, we think of the birthdays and arrest anniversaries of the following political prisoners: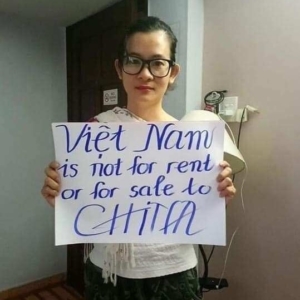 Dinh Thi Thu Thuy and Nguyen Van Duc Do
At Risk
A Facebook user was fined 7.5 million dong for noting that policemen visit karaoke bars too much and oftentimes for more than just "singing." Another user is being sought for insinuating that people who watch too much porn tend to be bald, a not-so-subtle jab at President Nguyen Xuan Phuc.
Freedom of Association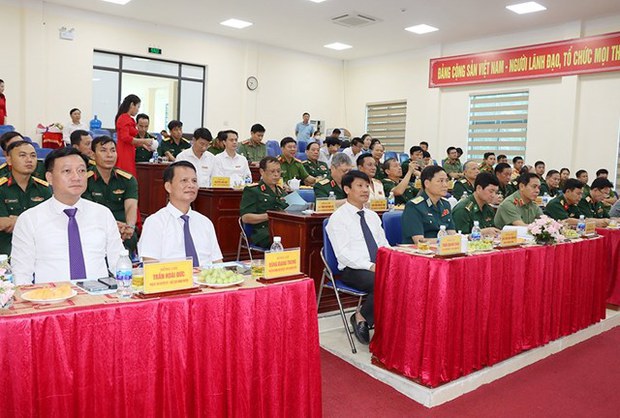 The General Assembly of the Duc Tho District Generals Association, Duc Tho District via RFA
A new decree, to take effect on November 1, has been issued regarding the Registration and Management of Activities by Foreign NGOs Operating in Vietnam.
Ha Tinh Province revoked a decision to establish a local Generals Association composed of 22 police officers and Army generals. The reason given was: "the association's profile did not meet regulations concerning what Party members are allowed to do."
International Advocacy
The International Publishers Association, Germany, the EU, and others joined the chorus of condemnation against the upheld nine-year sentence of journalist Pham Doan Trang, whose health is reportedly deteriorating behind bars.
Assistant Secretary of State for East Asian and Pacific Affairs Daniel Kritenbrink and Vietnam Deputy Foreign Minister Nguyen Minh Vu met in Washington on August 30 for the ninth U.S.-Vietnam Asia-Pacific Dialogue.
Under Secretary for Arms Control and International Security Ambassador Bonnie D. Jenkins will travel to the Philippines, Vietnam, and Singapore from September 5-14 to meet with U.S. allies and partners.
NEWS & ANALYSIS
More than 2,400 people to be pardoned on Vietnam's National Day. RFA; September 2, 2022: However, the announcement of Friday's National Day pardons made it clear that those convicted of "conducting propaganda against the State" or subversion are not eligible for amnesty. Last month several Vietnamese activists who had received prison sentences for anti-State propaganda had their appeals rejected.
Clash of views on LGBTQ+ in Vietnam. Huong Ly, VN Express; September 2, 2022: A Transgender Law bill requires people to be given maternity benefits and the right to marry according to their gender identity. Thus trans men who carry and give birth to babies will be entitled to normal maternity benefits, and transgender people will get all other rights per the law and the Constitution, once they have been acknowledged as transgender, experts told a conference regarding the Transgender Law draft last week.
Vietnam's cannabis laws: Fine for recreational use, jail time for criminal offenders. Raul Dancel, Strait Times; August 31, 2022: A journalist at a Hanoi-based newspaper, who declined to be named as her husband works in law enforcement, said the police do occasionally make arrests, especially when it involves a big group smoking in a public place. But the most that offenders face is a fine of about US$100 (S$140) and a stern warning, she said.
TAKE ACTION
The Martin Ennals Foundation has urged the Vietnamese authorities to immediately release Pham Doan Trang and joined the call on Member States to evaluate Vietnam's bid for membership in the Human Rights Council as a result of its recent actions against human rights.
***
Correction: In Newsletter no. 32, we incorrectly attributed the article To Guarantee Its Survival, Vietnam Needs to Look West by Khang Vu to the site The Vietnamese. It was posted in the Diplomat.
© 2022 The 88 Project
https://the88project.org/wp-content/uploads/2022/09/Trinh-Ba-Phuong-appeal-trial_Source-VNA.jpg
520
665
kayleedolen
https://the88project.org/wp-content/uploads/2019/01/88project.png
kayleedolen
2022-09-05 18:01:03
2022-09-05 18:01:03
Vietnam Free Expression Newsletter No. 33/2022 – Week of August 29-September 4