Le Van Sinh
Current Status: Sentenced to prison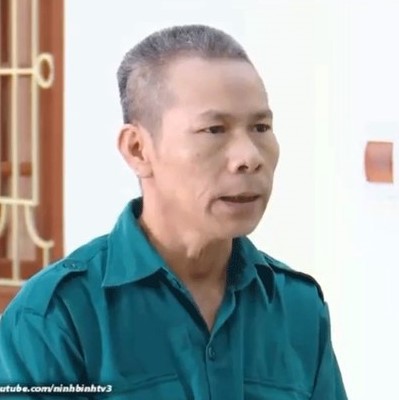 Other Names: Lê Văn Sinh
Date of Birth: 1965
Gender: M
Ethnicity: Kinh
Areas of Activism:
Anti-corruption
Democracy
Sovereignty
Highlighted Human Rights Concerns:
Details - Background, History of Activism.
Le Van Sinh lived in Ninh Binh province prior to arrest.
Profile photo source: Radio Free Asia
According to state-owned media, Sinh has used his two Facebook accounts, including Sinh Lê and Sinh Levansinh (Sinhle), to expose pressing social issues, such as corruption and national sovereignty, and has criticized the mismanagement of administrative agencies.
The 88 Project is unable to access Sinh's Facebook pages and notes that these accusations are from state media sources.
Arrested February 15, 2019. Sentenced to 5 years in prison under Art. 331 (2015 Code). Expected Release is February 15, 2024.
February 15, 2019
Ninh Binh province public security, Ninh Binh province
Ninh My Commune, Hoa Lu District, Ninh Binh Province (
map
)
September 5, 2019
The People's Court of Ninh Binh Province
5 years in prison
February 15, 2024
freedom from arbitrary arrest or detention
liberty and security of the person
freedom of expression
fair trial
Sinh was arrested and officially prosecuted by the Investigation Agency of Ninh Binh Province on February 15, 2019. According to the announcement on his temporary detention, posted on a pro-government blog, Sinh was alleged of using Facebook to distribute 13 articles with content distorting the policy of the state and party, especially on the bills of Cybersecurity and Special Economic Zones, and denying the party's leadership role, as well as defaming the provincial officials. The Investigation Agency also searched his house on February 20 but did not seize any documents or property.
Before the first instance trial on September 5, 2019, the People's Procuracy released more accusations against Sinh. A state-owned newspaper, citing the indictment, said that from May 2018 to early February 2019, Sinh created two Facebook accounts, Sinh Lê and Sinh Levansinh (Sinhle), to upload his 16 articles with the indicated content above. He was also accused of posting and sharing 25 articles that defamed 14 officials of Ninh Binh Province and Hoa Lu District.

The People's Court of Ninh Binh Province finally slammed him with a five-year conviction for "abusing democratic freedoms to infringe upon the interests of the State," under Article 331 of the 2015 Criminal Code. According to The 88 Project's data collection, Sinh was among the 11 online commentators and the 20 activists overall arrested in the year of 2019 (at the time of the trial).
Profile last updated: 2020-02-20 04:13:46