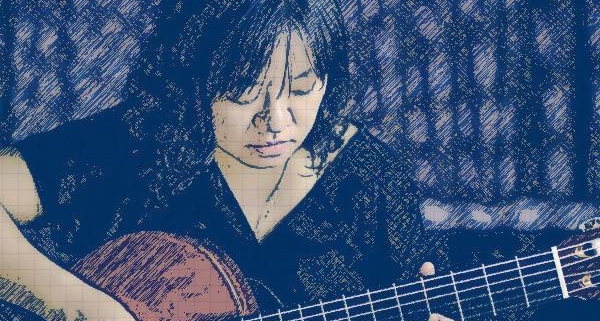 Vietnam Free Expression Newsletter No. 37/2019 – Week of September 9-15
Greetings from The 88 Project! We are bringing you news, analysis, and actions regarding human rights and civil society in Vietnam during the week of September 9-15. Yet another Facebooker has been tried for his online postings; Le Van Sinh was sentenced to five years in prison for his posts deemed to be anti-state. He is the 20th activist arrested this year, and the eleventh one specifically targeted for their online activities. This week, Reporters Without Borders awarded writer Pham Doan Trang its Prize for Impact. This comes on the heels of news that Vietnam ranked sixth on the Committee to Protect Journalist's list of the 10 Most Censored Countries. We wrote analysis on the report and Vietnam's continued crackdown on freedom of expression. In the news, read about the implications of a potential US-Vietnam strategic partnership, as well as Vietnam and Australia's relationship. This week, we also released the trailer of our forthcoming interview with female activist and former political prisoner Can Thi Theu. And please take action for Doan Thi Hong if you haven't already; this female activist has been in pre-trial detention for over a year and is suffering from health issues.
HUMAN RIGHTS & CIVIL SOCIETY
Prisoners of Conscience
On September 5, 2019, the People's Court of Ninh Binh province sentenced Facebooker Le Van Sinh to five years in prison for "abusing democratic freedoms to infringe upon the interests of the State," under Article 331 of the 2015 Criminal Code. According to the indictment, from May 2018 to February 2019, Le Van Sinh used two Facebook accounts, Sinh Lê and Sinh Levansinh (Sinhle) to post, share, and comment on articles with alleged anti-state content against the authorities and leadership of the Ninh Binh province. The indictment also states that Sinh has written 16 articles to distort the guidance and the policies of state and the Party related to the new Law on Cybersecurity and the proposed Law on Special Economic Zones. Le Van Sinh was arrested on February 15, 2019. He is the 11th online commentator to be arrested this year and the 20th activist overall.
This week, we remember the birthdays and arrest/trial anniversaries of the following political prisoners:

Nguyen Van Duc Do, political prisoner serving 11 years in prison, birthday September 10
Activists at Risk
Nguyen Dang Minh Man and her mother on her release day. Source: Facebook Nguyen Khanh
Catholic activist and photojournalist Nguyen Dang Minh Man was released from prison on August 2, 2019, upon completion of her eight-year sentence, but she still has five years of probation to serve. Normally, the local police of District 7, Ho Chi Minh city, would approve her leave for medical treatment, but when Man went to see a doctor from August 12, 2019 to August 14, 2019, the police asked for written acknowledgement of the doctor on the medical papers, even though all the necessary information about the date, location, name of doctor, name of hospital, etc. was already included. Authorities decided that these three days won't count towards the probation period Minh Man has to serve, meaning she'll have to serve three additional days to make up for them.
Press Freedom
National Sovereignty 
On September 10, 2019, nearly 100 individuals and organizations
 signed a joint petition
 to ask the Vietnamese government to take two actions. The first is to sue China over the violation of Chinese vessels entering Vietnamese waters, as well as to return the islands to Vietnam that China has captured through force. The second is to form a comprehensive strategic partnership with the US and to increase military cooperation with the US and other countries with shared interests in the East Sea. 
Several protests
 have occurred in recent weeks as citizens have expressed their dissatisfaction with both perceived violations of Vietnamese sovereignty and a lack of freedom of information within the country.
NEWS & ANALYSIS
What Would a US-Vietnam Strategic Partnership Really Mean?
, Prashanth Parameswaran, The Diplomat, September 12, 2019: "Given the historical legacy of U.S.-Vietnam relations and lingering contemporary differences on areas from regime type to human rights, an elevation of this sort would reinforce the growing strategic convergence between the two countries to each other as well as to their bureaucracies, publics, and other regional states. The designation could also have wider implications beyond bilateral ties itself in an environment of growing U.S.-China competition in the Asia-Pacific and Vietnam's role in regional issues such as the South China Sea, where the trend of growing Chinese assertiveness and control has far from abated and Hanoi has come under increasing pressure."
Why Australia and Vietnam can't quite get together, Helen Clark, Asia Times, September 9, 2019: "Unlike the United States (US) and European Union (EU), both of which regularly and openly condemn Hanoi's harsh treatment of activists, Australia takes a more closed door approach. Morrison did not bring up [Chau Van] Kham's predicament, at least not in public, during his visit. Professor Carlyle Thayer at the Australian Defense Force Academy suggests Morrison's high-level visit overshadowed the Australian citizen's detainment, given it was the first bilateral visit for an Australian leader to Vietnam since 1994. (Successive prime ministers have attended multilateral events hosted by Vietnam)."
Chinese Ships Must Leave Vietnamese Waters, Hanoi Again Demands, Richard Finney, Radio Free Asia, September 12, 2019: "This is the third time that Vietnam has demanded China withdraw from Vietnamese waters since the ships' Aug. 13 return, VN Express noted in its report. China's Haiyang Dizhi 8 survey ship first entered Vietnam's exclusive economic zone in early July to conduct seismic surveys, triggering a tense standoff between military and coast guard vessels from Vietnam and China."
Oscar Wilde in Hanoi: Book Hunter's Literary Community in Vietnam, Karín Aguilar-San Juan, Diacritics, September 11, 2019: "Hà Thủy Nguyên turned to activism after the government censored her work. As a TV screen writer, she wrote a show called "Vòng Nguyệt Quế," which aired on the nation's prime channel VTV1 at peak hour in 2008. After the show aired, her second novel, Cầm Thư quán, another work of historical fiction, was banned and withdrawn by the government. It was re-issued in 2018 by Book Hunter. Hà Thủy Nguyên hypothesizes that her humanistic portrayals of kings and other important historical figures are considered too "realistic," in contrast to their treatment as flawless deities. According to Hà Thủy Nguyên and Lê Duy Nam, every regime in Vietnamese history has burned the traces of the prior regime, so it is nearly impossible to verify what actually happened in the past. Here and there, I was told, the only documents that remain from Vietnam's ancient history have been stashed away by traveling monks. That gap creates an opening for government-sponsored narratives of history that are invested in serving a political purpose."
IN CASE YOU MISSED IT
Vietnam recently ranked sixth on the Committee to Protect Journalist's list of 10 Most Censored Countries. Read our analysis of Vietnam's crackdown on journalists, bloggers, and online activists, 
here
. So far in 2019, 10 online commentators and Facebookers (11 with the news on 
Le Van Sinh's arrest and trial
) have been arrested for their postings. As of September 12, there were at least 267 activists behind bars in Vietnam and 119 activists at risk.
COMING UP

Farmer and political activist Can Thi Theu spoke to us about what it means to be an activist, and she shared with us how she prepares mentally to deal with this lifestyle. "You have to think about the greater good," she said. Watch the trailer of our interview with her, here. The full interview is coming soon!
TAKE ACTION

Take action with Amnesty International for Doan Thi Hong, calling on authorities to release her from prison. She is a member of the Hien Phap constitutional rights group, arrested in September 2018, and is awaiting trial in poor health condition.
© 2019 The 88 Project
https://the88project.org/wp-content/uploads/2019/05/Pham-Doan-Trang-illustration-Source-PDT-facebook.jpg
600
600
kayleedolen
https://the88project.org/wp-content/uploads/2019/01/88project.png
kayleedolen
2019-09-16 13:15:10
2019-09-16 02:18:50
Vietnam Free Expression Newsletter No. 37/2019 – Week of September 9-15