Doan Thi Hong
Current Status: Pre-trial detention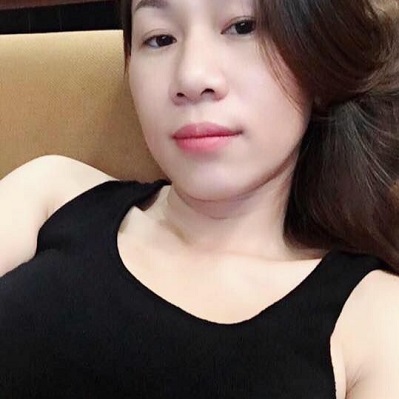 Other Names: Đoàn Thị Hồng
Date of Birth: October 10, 1983
Gender: F
Ethnicity: Kinh
Current Prison: HCM city Police detention center, No. 4 Phan Dang Luu, Ho Chi Minh city
Areas of Activism:
Freedom of expression
Human rights
Sovereignty
Known Afilliations:
September 2019:
On September 4, 2019, Doan Kim Khanh, sister of Doan Thi Hong, posted on Facebook about the health of her sister. According to her post, Hong is very weak and needs medical care. She is suffering from several medical issues, including digestive disorders and vestibular problems. Hong, a single mother, was able to meet with her toddler daughter for the first time since her arrest.
It has been a year since the public security of Ho Chi Minh City arrested Hong for "disrupting security" for calling for public protest. We have analyzed procedural irregularities in this detention, most notably the unlawfulness of her detention as a mother of a child under 36 months old, and call for her immediate release.
**
On October 4, Doan Thi Hong's daughter was able to visit her mother in prison again.
Relatives of five detained members of the Hien Phap group, which aims to educate citizens about their constitutional rights, are planning to sue the Ho Chi Minh City Police Department, alleging that their loved ones were arrested without warrants and held for many weeks in unknown locations before the families were notified. The five cases represented are those of Ngo Van Dung, Doan Thi Hong, Hoang Thi Thu Vang, Ho Dinh Cuong, and Tran Thanh Phuong. The families also say that they have not received notice on the various extensions of the fives' investigation periods. All were arrested in September 2018 and remain in pre-trial detention. They have also not been permitted to meet with their lawyers and were only allowed to meet with their families for the first time last month.
Details - Background, History of Activism, Family Situation.
Doan Thi Hong, a single mom, was living in Binh Thuan Province prior to her arrest.
Hong was said to participate in the national demonstrations against the bills on Special Economic Zones and Cybersecurity on June 10, 2018.
She is also a member of Hien Phap (Constitution) group, established on June 16, 2017, with the aim to promote people's understanding of their human rights in the 2013 Constitution.
Hong and other members planned to call for a peaceful demonstration on September 4, two days prior to their arrest, to raise their voice on social issues, including human rights violations, corruption, territorial disputes, and environmental pollution.
Arrested September 2, 2018. Charged under Art. 118 (2015 Code).
September 2, 2018
Ho Chi Minh city public security, Ho Chi Minh city
Dong Hung Thuan Ward, District 12, Ho Chi Minh City (
map
)
freedom from arbitrary arrest or detention
liberty and security of the person
freedom of expression
freedom of peaceful assembly
freedom of association
political participation
On September 2, while she was hanging out with friends, Hong was arrested by police of Dong Hung Thuan Sub-District, Ward 12, Ho Chi Minh City without neither an announcement of formal charges nor an arrest order.
After a long time looking for her, her family finally found her at a police station at No.4, Phan Dang Luu street, Binh Thanh Ward, Ho Chi Minh City but has not been allowed to meet with her.
The reason of her arrest was most likely due to her intention, along with Hien Phap's members, to call for a peaceful demonstration on September 4.
Facebooker Thanh Thanh Phan, Hong's sister, also reported that police confiscated a motorcycle that Hong borrowed from Nguyen Chi Dung. Police said that if this motorcycle belonged to Nguyen Chi Dung, they should write an order to police of Ward 12, where Hong was arrested, to take it back. However, if it belonged to Hong, it is impossible to get it back.
December 2018:
Activists Doan Thi Hong and Nguyen Thi Ngoc Hanh may now be charged with "disrupting security" under Article 118 of the 2015 Criminal Code for their involvement in the Hien Phap group, which aims to educate people about their constitutional rights. They face up to 15 years in prison under the charge.
Updated: Police finally released an official document on Doan Thi Hong's detention, which her sister, Doan Thi Khanh, had requested many times. This official document was sent to lawyer Nguyen Van Mieng and said that the People's Procuracy of Ho Chi Minh City had accepted Mieng's request to be Hong's defense counsel.
July 2019:
On July 18, 2019, the families of five activists -- Ngo Van Dung, Ho Dinh Cuong, Tran Thanh Phuong, Doan Thi Hong, and Hoang Thi Thu Vang -- sent a letter to the Prime Minister and many other government institutions denouncing the fives' unlawful arrests and detentions over a period of more than 10 months. According to the letter, in September 2018, all of the five activists were arrested without official warrants. Since their arrests, they have been held in Ho Chi Minh City's detention center. The public security of Ho Chi Minh City announced to the families that four of them are charged with "disrupting public order" under Article 118 Penal Code, with a possible sentence of between seven and 15 years in prison. All five still await trial.
September 2019:
Amnesty International issed an Urgent Action calling for the release of Doan Thi Hong. She has been detained for over a year without trial, and when her family was finally able to visit her on September 4, 2019, they reported that her health had notably declined.
9 người thuộc nhóm Hiến Pháp bị an ninh bắt vào đầu tháng 9, Radio Free Asia, September 28, 2018
Female Activists Doan Thi Hong, Nguyen Thi Ngoc Hanh Investigated for Disrupting Security, Facing Lengthy Sentences, Defend the Defenders, December 9, 2018
Jailed Female Activist Suffers Many Diseases, Allowed to Meet With Her 3-year-old Daughter For First Time One Year After Being Detained, Defend the Defenders, September 5, 2019
VIET NAM: ACTIVIST DETAINED A YEAR WITHOUT TRIAL: ĐOÀN THỊ HỒNG, Amnesty International, September 6, 2019
Procedural Irregularities in the Detention of Doan Thi Hong: How Ho Chi Minh Public Security Violates Domestic Criminal Law, The 88 Project, September 25, 2019
Gia đình của Tù nhân Lương tâm Ngô Văn Dũng tố cáo bưu điện CSVN, Dan Lam Bao
Profile last updated: 2019-11-17 15:31:03