Ngo Van Dung
Current Status: Released - at risk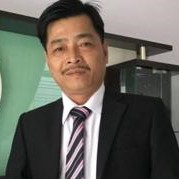 Other Names: Ngô Văn Dũng
Date of Birth:
Gender: M
Ethnicity: Kinh
Occupation: Journalist
Last Known Prison: An Phuoc detention center, Binh Duong province
Areas of Activism:
Democracy
Freedom of expression
Human rights
Sovereignty
Press
Known Affiliations:
Highlighted Human Rights Concerns:
Torture
Solitary Confinement
Former Political Prisoner
Denial of Adequate Medical Treatment or Supplies
Prolonged Incommunicado Detention
Harsh Physical and Administrative Conditions
Denial of Family Visit/Punitive Prison Transfer
Infliction of Physical and Psychological Pain
September 2023:
Independent journalist Ngo Van Dung completed his five-year sentence and was released on Sept. 14 to return to his home in Dak Lak Province, where he will be on probation for another two years. Speaking with RFA after his arrest, Dung maintained that even though he was charged with creating a "public disturbance," he did not violate any laws. He said when he challenged the prosecutors in court to show proof of his guilt, they remained silent.
**
Update: interview with Dung
Ngo Van Dung (penname Biển Mặn), a member of the Hien Phap (Constitution) Group, was released from prison 10 days later than necessary because his arrest date was recorded incorrectly. Dung told Project 88 that in early 2020, he and his co-defendant Le Quy Loc went on a hunger strike to demand better treatment at theri pre-trial detention center. After seven days, Dung said Loc was taken outside and beaten. After Dung protested that abuse, about 20 men took him outside and beat him unconscious. Dung says he woke up bleeding with several head wounds. He and Loc were also shackled for seven days. Dung filed a complaint to the Procuracy on April 12, 2020, but no representative checked on him until 40 days later, after his wounds had healed. After the visit, the prison authorities issued a note stating that his health was "perfectly fine!" When Dung was released, prison officials refused to let him take with the 451 poems and songs he had written while behind bars.
March 2021:
Ngo Van Dung was transferred to An Phuoc Prison along with two others, Nguyen Thi Ngoc Hanh and Le Quy Loc.
January 2021:
The court of appeals upheld the sentences of four activists alleged to be members of the Hien Phap (Constitution) group; they denied the affiliation at trial. They are Nguyen Thi Ngoc Hanh (eight years in prison); Ngo Van Dung and Le Quy Loc (five years each); and Ho Dinh Cuong (four years and six months). They were charged with "disturbing security". Unlike the first trial, this time family members were allowed to observe the proceedings, albeit only via a video feed in the next room, due to the presence of the US Consul General in the courtroom.
***
Ngo Van Dung was transferred to Bo La Detention Center, Phu Giao District, Binh Duong Province. His wife went to visit him on January 16, but was not allowed to see her husband; Dung was only allowed to accept money from his wife to buy supplies from the prison canteen.
Details - Background, History of Activism.
Ngo Van Dung is from Buon Me Thuot City, Dak Lak Province, in the Central Highlands.
Dung is a citizen journalist who filmed the June 2018 protests in Vietnam over proposed Special Economic Zones, and he is a member of the pro-democracy organization the National Movement to Revive Vietnam. Two of its leading members, Vu Quang Thuan and Nguyen Van Dien, were sentenced to eight and six and a half years in prison, respectively. Dung is also a member of the Hien Phap constitutional rights group, which aims to educate citizens about their rights under the 2015 Constitution.
Three Vietnamese Facebook Users Missing, Feared Detained, Radio Free Asia, September 7, 2018
Nine Members of Constitution Group Arrested in Early September: Facebooker Nguyen Uyen Thuy, Defend the Defenders, September 24, 2018
Vietnam Court Rejects Appeal of 'Constitution Group' Protesters, Returning Them to Prison, Radio Free Asia, January 8, 2021
The 88 Project's archives
March 12, 2018: detained and questioned after filming protests
Detention
Administrative fines
Property confiscation
March 12, 2018
Public security
freedom from arbitrary arrest or detention
liberty and security of the person
freedom of expression
Ngo Van Dung and Nguyen Uyen Thuy, two members of the National Movement to Revive Vietnam, were detained in Dak Lak Province after reporting on protests of teachers who had been laid off. Six hundred teachers had been laid off, prompting public reaction; Dung and Thuy filmed and interviewed some protesters. The two were detained, questioned for several hours, and forced to pay a fine. They were released later in the day. Police also confiscated their cell phones, which they had used to film the protests.
Arrested September 4, 2018. Sentenced to 5 years in prison and 2 years probation under Art. 118 (2015 Code). Released September 14, 2023.
September 4, 2018
Ho Chi Minh city public security, Ho Chi Minh city
District 1, Ho Chi Minh City (
map
)
July 31, 2020
The People's Court of Ho Chi Minh City
5 years in prison and 2 years probation
September 4, 2023
September 14, 2023
freedom from arbitrary arrest or detention
liberty and security of the person
freedom of expression
freedom of peaceful assembly
freedom of association
fair trial
political participation
US government
UN Working Group on Arbitrary Detention
Reporters Without Borders
Ngo Van Dung was taken into custody on September 4 in Ho Chi Minh City, during a Facebook livestream. For days after the arrest, his situation remained unclear, and many feared he had been formally arrested. Authorities did not give his wife information about his whereabouts, first saying he was in Ho Chi Minh City, and later in Dak Lak province.
On September 27, 2018, a fan page supporting the state's propaganda formally admitted that Ho Chi Minh city's police arrested nine members of the civil society group Hien Phap, with the intention to investigate for them criminal prosecution. This included Ngo Van Dung. Beginning on September 1, police secretly began to detain the members and withheld information about their detentions from their families. The group had planned to promote peaceful demonstrations in early September.
In early October 2018, Ngo Van Dung's family finally received an announcement about his temporary detention and prosecution. He was prosecuted by Ho Chi Minh City's Police under Article 118 of the 2015 Criminal Code for "disrupting security" and detained at the Ho Chi Minh City police's Temporary Detention Center, where he would await trial.
July 2019:
On July 18, 2019, the families of five activists -- Ngo Van Dung, Ho Dinh Cuong, Tran Thanh Phuong, Doan Thi Hong, and Hoang Thi Thu Vang -- sent a letter to the Prime Minister and many other government institutions denouncing the fives' unlawful arrests and detentions over a period of more than 10 months. According to the letter, in September 2018, all of the five activists were arrested without official warrants. Since their arrests, they had been held in Ho Chi Minh City's detention center. The public security of Ho Chi Minh City announced to the families that four of them are charged with "disrupting public order" under Article 118 Penal Code, with a possible sentence of between seven and 15 years in prison.
Kim Nga, Ngo Van Dung's wife, finally met with him after 11 months of separation. Dung told his wife that he did nothing wrong and he had filed a petition. However, the police didn't allow Dung to tell Nga what type of petition he had filed.
September 2019:
On September 4, 2019, Ngo Van Dung's daughter met with him for the first time since his arrest. Dung told her that he is innocent and that she should follow his case closely.
October 2019:
On October 4, 2019, Kim Nga, Ngo Van Dung's wife, brought their children to visit their dad. Before being allowed to meet with him, she had to meet with investigation officers. They asked her about the petitions she had signed. She told the officers that since her husband was unlawfully arrested, she sent a petition claiming his innocence. After 30 minutes of working with the officers, the family was able to meet with Dung. Dung was happy to see his family, which was only the third time in his 13 months of imprisonment at that time.
**
Relatives of five detained members of the Hien Phap group were planning to sue the Ho Chi Minh City Police Department, alleging that their loved ones were arrested without warrants and held for many weeks in unknown locations before the families were notified. The five cases represented are those of Ngo Van Dung, Doan Thi Hong, Hoang Thi Thu Vang, Ho Dinh Cuong, and Tran Thanh Phuong. The families also say that they had not received notice on the various extensions of the fives' investigation periods. All were arrested in September 2018 and held in pre-trial detention until July 2020. They had also not been permitted to meet with their lawyers and were only allowed to meet with their families for the first time in September 2019.
May 2020:
According to Nga Kim, Ngo Van Dung's wife, on May 14, 2020, Dang Thi Kim Xuan, Dung's attorney, visited him at the Chi Hoa Detention Center. Dung's wife reported that he had been brutally tortured by prison officials at the No 4 Prison Camp. Dung was then transferred to Chi Hoa Prison Camp, where he was hospitalized. Xuan told Kim that Dung had a long scar and soft tissue injuries all over his body. The reason for this beating is unknown.
***
July 2020:
According to Defend the Defenders, Ngo Van Dung and Le Quy Loc were beaten so harshly at Phan Dang Luu Temporary Detention Center that they had to be sent for external treatment for several days at a hospital; in addition, Doan Thi Hong has reported extremely difficult prison conditions, possibly even torture.
July 2020:
After several postponements, on July 31, the People's Court of Ho Chi Minh City sentenced eight defendants, some of whom are members of the Hien Phap constitutional rights group, to prison sentences ranging from two and a half years to-eight years on charges of "disrupting security." The sentences were as follows:

Family members and supporters were not allowed to attend the trial, and neither were US government representatives. One representative of the German Embassy was allowed to attend.
Reporters Without Borders called on the EU to delay its vote on the EU-Vietnam Free Trade Agreement (EVFTA) in light of Dung's case.
May 2020:
Read the UN Working Group on Arbitrary Detention opinion on Ngo Van Dung, in which they determine that both Dung's arrest and detention are arbitrary.
August 2020:
Reporters Without Borders alled for the release of journalist Ngo Van Dung. Daniel Bastard, of RSF's Asia-Pacific unit, said of the trial: "Ngo Van Dung's only crime was to draw attention to the current Communist Party leadership's contempt for the Socialist Republic of Vietnam's constitution." The Hien Phap group calls on the government to implement Article 25 of the Constitution, which allows for greater freedom of the press. Share the RSF statement, here.
August 2020:
The US State Department released a statement condemning the imprisonment of Hien Phap group members, saying: "Although we have seen the Government of Vietnam take some positive steps on human rights in certain areas in Vietnam over the past few years, we are troubled about the growing trend of arrests of and harsh sentences for peaceful activists since early 2016."
Situation of Blogger Ngo Van Dung Still Unknown for His Family after Nine Days of Detention, Defend the Defenders, September 12, 2018
Vietnamese blogger missing since arrest by police two weeks ago, Reporters Without Borders, September 18, 2018
Nine Members of Constitution Group Arrested in Early September: Facebooker Nguyen Uyen Thuy, Defend the Defenders, September 24, 2018
Gia đình của Tù nhân Lương tâm Ngô Văn Dũng tố cáo bưu điện CSVN, Dan Lam Bao
Vietnam Human Rights Defenders' Weekly Report for July 13-19, 2020: Trial against Eight Members of Hiến Pháp Group Set on July 31, Defend the Defenders, July 19, 2020
Eight Vietnamese Democracy Activists Given Long Terms in Prison, Radio Free Asia, July 31, 2020
Eight Members of Constitution Group Convicted, Sentenced to Total 40.5 Years in Prison and 20 Years of Probation, Defend the Defenders, July 31, 2020
Opinion from the UN Working Group on Arbitrary Detention
Vietnamese journalist Ngo Van Dung gets five years in prison, Reporters Without Borders, August 3, 2020
Nhà hoạt động Ngô Văn Dũng mãn hạn tù, khẳng định bị oan sai, Radio Free Asia Vietnamese, Septemnber 14, 2023
Profile last updated: 2023-09-28 15:24:59