Nguyen Dang Minh Man
Current Status: Sentenced to prison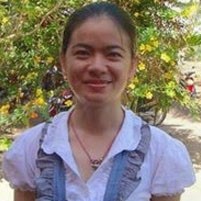 Other Names: Nguyễn Đặng Minh Mẫn
Date of Birth: January 10, 1985
Gender: F
Religion: Christian (Catholic)
Ethnicity: Kinh
Current Prison: Prison No. 5, Thanh Hoa province
Areas of Activism:
Anti-corruption
Democracy
Human rights
Sovereignty
Police Brutality
December 2018:
Political prisoner Nguyen Dang Minh Man's mother visited her recently at Detention Center No. 5, Thanh Hoa Province. Man was said to be in good health and spirits. Since Nguyen Ngoc Nhu Quynh reported abroad about Man's case, Man has received more encouragement and concern from people, which had made her happier and more positive.
Details - Background, History of Activism, Family Situation.
Minh Man is a Catholic activist from Nghe An province and has training as a beautician.
Minh Man began photographing protests in Vietnam and posting photos online when she was around 24. She photographed anti-China protests in Ho Chi Minh City on June 5, 2011.
The 88 Project's archives
Defend the Defender's archives
Activists Convicted in Vietnam Crackdown on Dissent, The New York Times, January 9, 2013 (PDF)
Jailed Female Photo Journalist on Hunger Strike in Vietnam, Global Voices Advox, December 11, 2014
Vietnamese Photojournalist Continues Hunger Strike After Four Years Behind Bars, Global Voices Advox, March 16, 2015
It's Time for the Obama Administration to Get Tough on Human Rights in Vietnam, The Diplomat, June 24, 2015
Arrested August 2, 2011. Sentenced to 8 years in prison under Art. 79 (1999 Code), Art. 87 (1999 Code). Expected Release is August 2, 2019.
August 2, 2011
Art. 79 (1999 Code)
Art. 87 (1999 Code)
January 8, 2013
8 years in prison
August 2, 2019
Profile last updated: 2018-12-17 03:42:45