Vietnam Free Expression Newsletter No. 38/2023 – Week of October 10-16
Greetings from Project 88. We bring you news, analysis, and actions regarding human rights and civil society in Vietnam during the week of Oct. 10-16.
Project 88's Ben Swanton spoke with The Guardian about Vietnam's targeting of the very climate activists that helped the country negotiate international environmental support in the first place. Meanwhile, Vietnam pushes back via domestic media pieces.
Two political prisoners ended their hunger strikes. Several prisoners were allegedly shackled and assaulted for protesting against China. Physical abuse and discrimination against political prisoners are rampant, even in the small things like wearing a t-shirt, as recalled by former prisoner Nguyen Viet Dung:
"You're lying," Nghia insisted. "You're the one who printed that shirt. Look at what it says – 'It's in my DNA' – which stands for Dũng Nghệ An! Stop denying it!" I was stunned. Shocked, really; unable to process how this person could have interpreted 'DNA' to be my name. So I kept quiet and said nothing…."
HUMAN RIGHTS & CIVIL SOCIETY
Political Prisoner Updates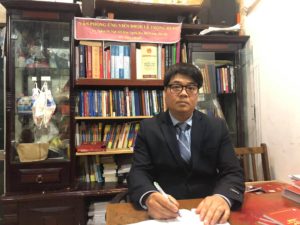 Le Trong Hung
Le Trong Hung has ended his hunger strike, according to his wife Do Le Na who was able to talk to him by phone for the first time in three weeks. Hung said he came to the conclusion that the state would not change its stance whether he carried on with the hunger strike or not, and the only people who would suffer for it was his family. Hung has lost 11 kg but is slowly regaining weight.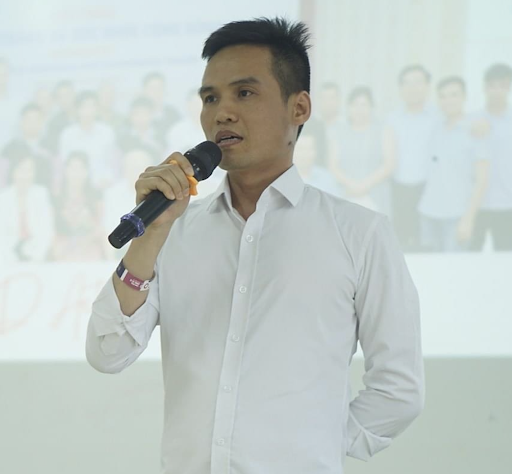 Dang Dinh Bach
Dang Dinh Bach has lost a lot of weight and looks very weak compared to last month, according to his wife Tran Phuong Thao, who visited him at Nghe An's Prison No.6 on Oct 8. He has sent two letters to request a physical exam but so far he has not been given an examination. Thao said that Bach appeared to be in pain each time he tried to change his seating position. Her visit was interrupted and prison officials threatened to end it every time Bach tried to tell her about the physical abuse he received from the guards. He and his cellmates in Group A have not been supplied with boiled water to cook their instant noodles so they've had to eat it raw. They've been refusing prison food since Sept. 4 and will continue to do so. Bach's personal items have also been confiscated.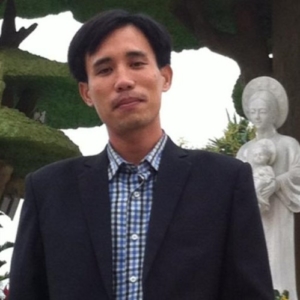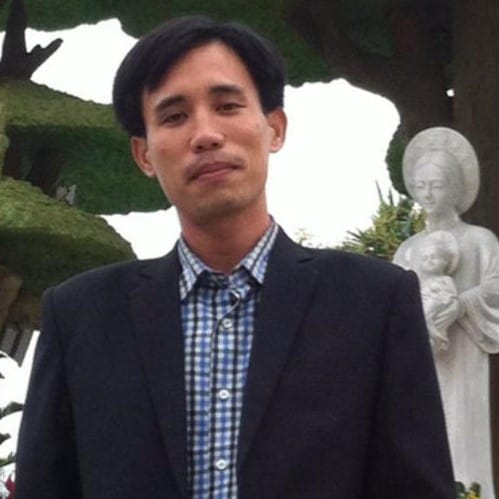 Hoang Duc Binh
Environmental activist Hoang Duc Binh was on a hunger strike for four days at An Diem prison, from Oct. 8 to Oct. 11, to protest mistreatment. For the past two years, Binh has not been allowed to receive rice sent by his family. He also confirmed that two prisoners from his prison were shackled.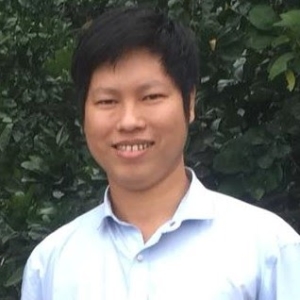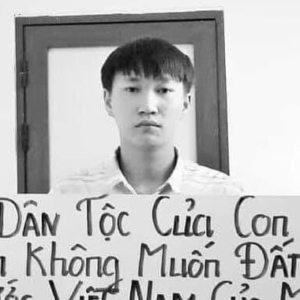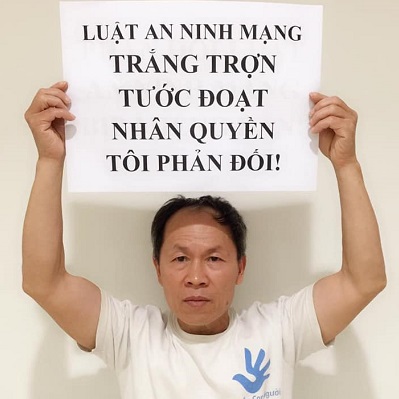 Trinh Ba Phuong, Phan Cong Hai, and Truong Van Dung
Trinh Ba Phuong and two other political prisoners–Phan Cong Hai and Truong Van Dung–had their legs shackled for 10 days, from Sept. 9 to Sept. 19, at An Diem Prison for writing anti-China messages on A24 pieces of paper to protest, according to Phuong's wife, Thu Do, who visited him on Oct 12. Phuong said one officer put a choke hold on his neck and threw him against the wall, allegedly causing severe bruises on the right side of his chest.
Two months after noodle seller Bui Tuan Lam's appeal trial, he still hasn't been allowed to see his wife and children. Le Thanh Lam, his wife, said she's been sending visitation requests for over a month but has not heard back from the authorities. Her request to meet the warden directly has also been ignored. Thanh Lam told Project 88 her husband said he was "disciplined" in September for some unknown reasons.
International Advocacy
The International Federation for Human Rights (FIDH) made a submission to the United (UN) Human Rights Council for the fourth Universal Periodic Review (UPR) of Vietnam, which is tentatively scheduled to be held on April 30, 2024 in Geneva, Switzerland.
In this report, a UN Working Group explores factors leading to human rights abuses in the context of energy transition programs, including how the design and implementation of such programs remain largely characterized by power imbalances and fragmented and inconsistent regulatory frameworks.
The Special Rapporteur on the Right to Development will conduct a country visit to Viet Nam from 6-15 November 2023. This is the first country visit by a Special Rapporteur since 2017.
NEWS
'They challenged the Communist monopoly': Vietnam regime turns on its climate champions. The Guardian; October 16, 2023: Vietnam has long persecuted and imprisoned pro-democracy activists, but it had, in the past, tolerated environmentalists who work in the state-sanctioned NGO space, said Ben Swanton, co-director of The 88 Project, a human rights advocacy group. "They were allowed a certain degree of leeway that human rights and democracy activists were not," he said. …Over the past two years, the leadership of Vietnam's environmental movement have all been targeted, said Swanton. "These folks got too powerful, they challenged the Communist party's monopoly on policymaking," said Swanton.
Vietnam Cites Child Safety in Calls for Greater Social Media Censorship Used to Stifle Dissent. TIME; October 6, 2023: But seamlessly weaved into the advocacy for online child safety are also calls for greater censorship tools that can and almost certainly will be used to crack down on "anti-state" content—what experts say is a familiar pattern of the Vietnamese government conflating the tackling of legitimate cybersecurity concerns with stamping out political dissent. And so far, such online censorship has been quietly accepted by tech giants desperate to continue operating in the country's lucrative market, as freedom of expression and the state of Vietnam's democracy continues to decline.
Southeast Asia eyes hands-off AI rules, defying EU ambitions. Reuters; October 11, 2023: EU officials and lawmakers told Reuters that the bloc would continue to hold talks with Southeast Asian states to align over broader principles. "If we want AI to be used for good, we need to come together on the basic principles of human rights," Dutch minister for digitalisation Alexandra van Huffelen told Reuters. "I don't think we are very far off from that we couldn't bridge the differences."
In Vietnamese
In an attempt at justifying the recent arrests of NGO leaders, a state-run online publication posted an article titled "All Citizens Must Obey the Law." In it, Hoang Thi Minh Hong's CHANGE and Ngo Thi Hong Nhien's VIET-SE are accused of not reporting taxes such as VAT and income tax when the law itself is quite vague regarding taxable vs non-taxable income for non-profit organizations.
At a meeting with Hanoi denizens on Oct. 14, Secretary General Nguyen Phu Trong reiterated that the political system in Vietnam is built on three principles: "The Party leads, the Government manages, the Citizens own." He further said that "this is the most superior political system for this day and age."
Social media account owners can be held liable for not keeping their account secure, says the Minister of Information and Media. Master chef Vo Dinh Quoc, whose Facebook page has over 100,000 followers, was fined 7.5 million dong and entered into the "Black list" of websites. The Ministry says that the black list is their idea and is used to keep reactionary businesses or sites in one place to discourage advertising with them.
Nguyen Viet Dung's Story Continued
Nguyen Viet Dung, founder of the unsanctioned Republican Party in Vietnam, was released from prison on Sept. 27, 2023 after completing a six-year sentence (his second political conviction) for spreading "anti-state propaganda." 
PART I – Abduction, Detention (continued)
The food here is extremely bad. The rice is dry and hard. On "meat days," each ration gets one thin slice. "Fish days" are a little bit better, each ration has a small fish about the width of two fingers.
One time, after coming back from an interrogation session, the guard named Nguyễn Sỹ Hùng barked at me, "What the fuck took you so long?" He then tried to kick me in the groin, but I was able to step back and block it with both hands; this happened a few months after I got my health back, so I was able to react quickly.
After spending a long time in the same cell with me, Cao Thế Bảo confided that he had been receiving direct orders from Lê Anh Tuấn, team leader of the Nghi Kim prison guards (this man has a large mole near his lip), to "threaten" [khủng bố] me. Our cell, P1/A1A, used to be a storage room. It was only repurposed in August 2017 to hold humans, specifically to hold me. But by that time, my  "investigation" period was already over, so I really didn't care.
By the time my first-instance trial began on April 12, 2018, the people who had been planted in my cell had been removed. The prison police also treated me less harshly. When I went to trial, I brought with me all the relevant documents about my case. My plan was to use them and argue that I was kidnapped, tortured, and forced to confess. But when I turned around and saw my father's eyes, I started to wonder if the prison guards and officials would use the same tactics against me again? How many years would my parents have to wait before I came home? Or worst case, would I have a chance to reunite with them at all? I decided to swallow my pride, suppress my self-respect and my desire to protect the truth, to uphold my personal convictions when I knew I was right.
I remember that day well. Although it was warm, I still wore a thick life vest to cover up the t-shirt that had printed on the front a large finger print in yellow with three red stripes [a symbol of the flag of the former government of South Vietnam]. It was my intention that in case I could not make the case to protect the truth, to protect my views, then at least through that shirt I would be able to send a message to those who are concerned about me. This was the shirt I was wearing when I got abducted. The police did take note of it at first, but because I had nothing else to wear in the beginning, they couldn't just strip me of it. Later on, once I started to receive clothing from home, I carefully put this shirt away and never wore it again except at trials. That's probably why the prison authorities didn't really pay much attention to that. Compared to the large  pile of incriminating records against me, and even the huge flags I made, that shirt was just a minor detail. The guards at the police station where I was initially held probably had no clue what the shirt was about anyhow.
After the trial, I was moved to P8/C2,  the row used to hold those who have been convicted. The name of the main guard there is Nguyễn Anh Nghĩa.
When I returned from the courtroom, I thought that among my friends some would have caught my subtle message and posted some pictures, and that today (April 12, 2018) would be the last day I could wear that shirt. As it turns out, that very afternoon I was summoned and questioned about wearing that shirt to trial. The "inquisitor" was none other than Nguyễn Anh Nghĩa. He asked me why I wore that shirt in the courtroom. "It's my shirt," I answered, "so I wear it!" He then asked where I had it made. I told him I bought it in Saigon. "Where in Saigon," he continued. I said you could buy it anywhere because it was sold everywhere in Saigon. "You're lying," Nghia insisted. "You're the one who printed that shirt. Look at what it says – 'It's in my DNA' – which stands for Dũng Nghệ An! Stop denying it!" I was stunned. Shocked, really; unable to process how this person could have interpreted 'DNA' to be my name. So I kept quiet and said nothing.
Finally he said, "We'll keep this shirt for you. We'll return it when you leave here." In fact, they never gave me back my shirt when I was transferred from Nghi Kim Prison to Nam Ha Prison on Oct. 30, 2018.
(to be continued)
© 2023 The 88 Project
https://the88project.org/wp-content/uploads/2019/01/hoang-duc-binh_square.jpg
499
499
kayleedolen
https://the88project.org/wp-content/uploads/2019/01/88project.png
kayleedolen
2023-10-19 01:42:20
2023-10-19 01:42:20
Vietnam Free Expression Newsletter No. 38/2023 – Week of October 10-16