Vietnam Free Expression Newsletter No. 38/2023 – Week of October 3-9
Greetings from The 88 Project. We bring you news, analysis, and actions regarding human rights and civil society in Vietnam during the week of October 3-9.
Nguyen Viet Dung is a tough but learned man with firm democratic convictions. He was incarcerated twice for his political activities, including flying the flag of the former South Vietnam and taking part in protests. Released recently after serving his second prison term, Dung talked to Project 88 about his horrendous ordeal. Read about it after our regular news and updates.
In other news, European companies have been selling spyware to Vietnam, and Vietnam has attempted to hack US politicians and journalists using that same type of spyware.
HUMAN RIGHTS & CIVIL SOCIETY
Political Prisoner Updates
A court in Vietnam's Gia Lai Province sentenced a Christian to eight years in prison and three years of probation for "undermining the unity policy" under Article 116 of the 2015 Criminal Code. Rlan Thih, 43, was arrested on Dec. 19, 2022. According to the indictment, from 2008 until his arrest, Rlan Thih was directed by exiled members of FULRO (the United Front for the Liberation of Oppressed Races) to secretly persuade ethnic minorities in Ia Glai Commune to join a meeting group that was a variation of "Dega Protestantism," with a plot to establish a "separate state for ethnic minorities in the Central Highlands."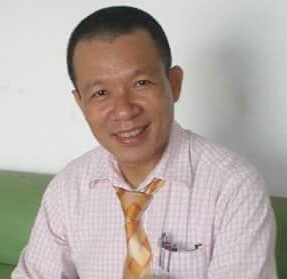 Vu Quang Thuan
According to former prisoner Nguyen Viet Dung, who completed his six year sentence last week, democracy activist Vu Quang Thuan has lost more than 36 kilograms (80 pounds) and most of his lung capacity, and he has had several medical emergencies in recent months. Thuan is also suffering from severe asthma and chronic obstructive pulmonary disease. Thuan's mother shared with Project 88 that her son's health has improved a little, and he no longer wobbles when he walks. Thuan said he would postpone getting medical procedures done until he gets out of prison in December 2024 (Thuan said that his two-year sentence has been shortened by three months). In the meantime, he will try to survive by only taking medications sent to him by his family.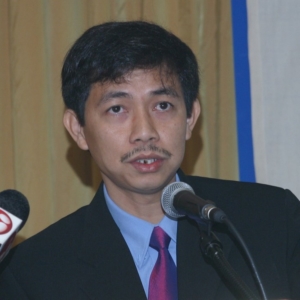 Tran Huynh Duy Thuc
Tran Huynh Duy Thuc's lawyer was not allowed to see him during his family's visit to him on Oct. 3. The family said that Thuc's health has worsened and that he looked gaunt and fatigued. They said further that he reported that he was not allowed to have his monthly call to his family in September because prison officials did not want him to "complain and accuse" them of wrongdoings. Thuc and his fellow inmates have stopped eating prison food to demand fairer food rationing for the entire unit A. Thuc has not been able to buy food at the canteen since Sept. 14, and he's had to ask his cellmates to buy food for him. He's no longer given hot water to make ramen, so he has to use cold water. Thuc has resorted to picking and eating wild vegetation to supplement his diet. The prison authorities have confiscated Thuc's razor and nail clipper without any explanation.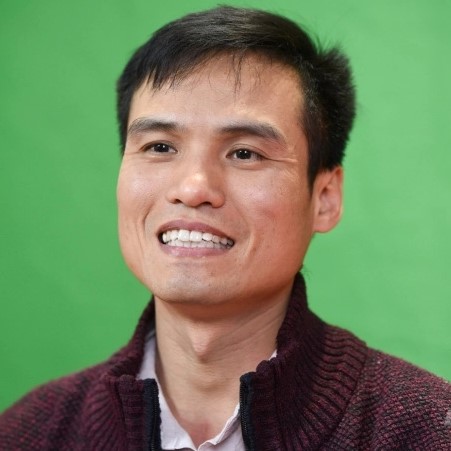 Dang Dinh Bach
Dang Dinh Bach, who is housed in the same ward as Tran Huynh Duy Thuc, told his wife that  his prison conditions have worsened. He too no longer receives hot water to make his morning instant ramen. He's stopped eating prison food and only eats what his family sends to him.
Le Chi Thanh is being held at Chau Binh Prison in Ben Tre Province. Project 88 has not been able to get any information about his health condition.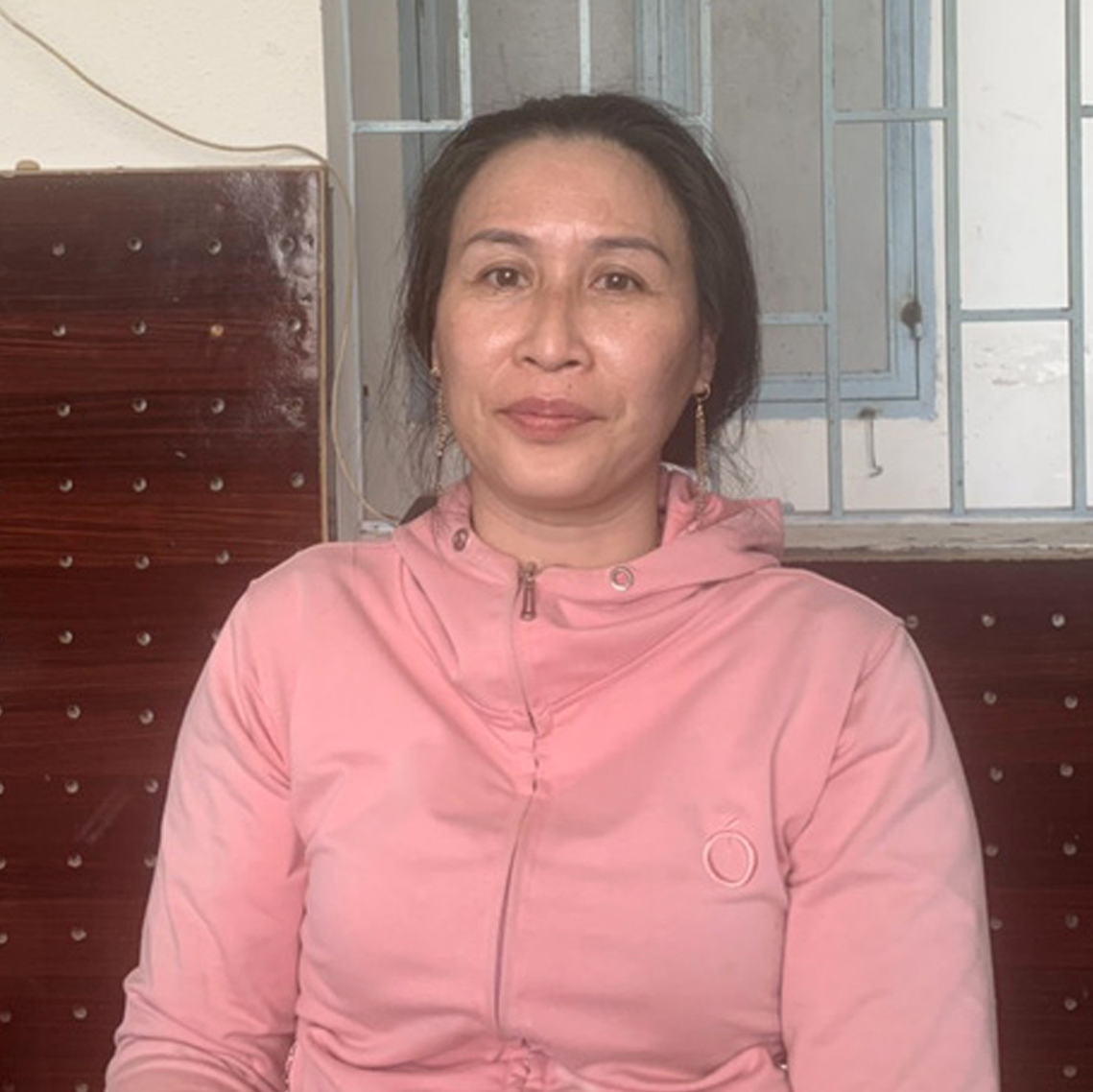 Le Thi Binh
Former prisoner Le Thi Binh said she had been fined 7.5 million dong for a video livestream on Facebook in January 2023. The police said Binh made false statements in the video when she accused them of harassing her when she went to the police station to inquire about some family matters. Binh said she told the police she wouldn't pay the fine because she didn't have the money. Binh was abducted from the street by the police in 2020 and later sentenced to two years in prison for "abusing democratic freedoms."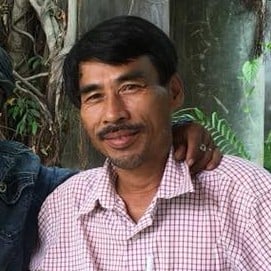 Le Minh The
Le Thi Binh's brother, Le Minh The, who was imprisoned for two years in 2018, was re-arrested in February of this year, for allegedly once again "abusing democratic freedoms" under Article 331. The's daughter told Project 88 that her father's pre-trial detention has been extended for an unknown period of time and that his trial might take place in December. He also told his family not to hire a lawyer.
International Advocacy
The Vietnamese government should face close scrutiny at its upcoming United Nations Universal Periodic Review (UPR) for its deepening crackdown on activists and failure to reform abusive laws, Human Rights Watch said in a submission to the UN.
Oil Change International stands in solidarity with environmentalists Hoang Thi Minh Hong and Ngo Thi To Nhien.
UN Special Rapporteurs call on Vietnam to immediately halt the execution of a man whose trial and conviction were full of irregularities.
NEWS
European Companies Sold Spyware To Despots. Barron's; October 5, 2023: According to the probe — by European Investigative Collaborations (EIC) and spearheaded by the French site Mediapart and Germany's Der Spiegel weekly — European companies "supplied dictators cyber-surveillance tools for more than a decade", EIC said in a statement. … The investigation focused on the Intellexa Alliance, a group of companies through which EIC said Predator software had been supplied to authoritarian states. Intellaxa is run by former Israeli intelligence officials mostly based in Europe, and was targeted by US sanctions in July.
Vietnam tried to hack U.S. officials, CNN with posts on X, probe finds. Joseph Menn, Max Hoppenstedt, Michael Birnbaum, Yann Philippin, Rafael Buschmann and Nicola Naber, The Washington Post; October 9, 2023: The spies used the social network X, formerly known as Twitter, to try to induce the politicians and others to visit websites designed to install a hacking software known as Predator, according to the probe. Like its better-known competitor Pegasus, Predator is a powerful and hard-to-detect surveillance program that can turn on the microphones and cameras of Apple iPhones and devices running on Google's Android software, retrieve all files and read private messages, even when they are end-to-end encrypted.
Vietnam's Arrest of Environmentalists Draws Fire Amid Surge of Funding for Green Transition. VOA; October 8, 2023: A Ho Chi Minh City-based energy expert working in the industry told VOA that sharing documents among colleagues is common. Because of this, he suspects the reason for [Ngo Thi To] Nhien's arrest is more complex. "I don't think it's genuine," he said of the grounds for her arrest, asking for anonymity due to the sensitivity of the topic. "We share confidential documents on Zalo [the Vietnamese messaging app] and in private groups quite extensively. Actually everyone does that," he said. "She was an expert we could rely on," he added.
China, Vietnam prepare for possible Xi visit to Hanoi in next month. Reuters, October 6, 2023: Vietnamese and Chinese officials are preparing for a possible visit from President Xi Jinping to Hanoi at the end of October or early November, on the heels of U.S. President Joe Biden's trip in September, four people familiar with the plans said. The visit would underline the Southeast Asian manufacturing hub's growing strategic importance, as big powers jostle for influence in the region amid rising tensions between Beijing and Washington.
Vietnam's largest rare earth mine set to begin operations. VietnamNet; October 5, 2023: According to a report released by the United States Geological Survey in 2022, China has the most substantial rare earth reserves with 44 million tons. Vietnam and Brazil rank second and third with 22 million tons and 21 million tons, respectively.
Nguyen Viet Dung's Story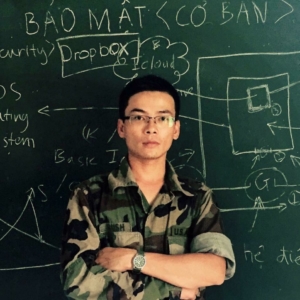 Nguyen Viet Dung, founder of the unsanctioned Republican Party in Vietnam, was released from prison on September 27, 2023 after completing a six-year sentence (his second political conviction) for conducting "anti-state propaganda." Dung spoke to Project 88 about the hardships he endured during his detention and subsequent imprisonment. 
PART I – Abduction, Detention
I was kidnapped around noon on Sept. 27, 2017. I had just left the Song Ngoc Parish Church and was having lunch with four of my students at an eatery about 50 meters from the church.
The men who abducted me were not in uniforms even though they announced, "We're public security investigators from Nghe An, and you're a wanted suspect." The truth is, I was not a wanted suspect.
They started punching me and then threw me into a car. As soon as I was inside they handcuffed me, shackled my legs then hit me some more. Once we got to the station, and while I was still in handcuffs, a uniformed police officer came and slapped me in the face. (This was so long ago I really can't recall this man's name.)
They started "working" me, but I remained steadfastly silent. After a while, they produced a police report and  ordered me to sign it. Before signing, however, I wrote in the report that I wished to meet some representatives from NGOs and/or foreign embassies to report that I was physically assaulted by non-uniform individuals.
Afterwards, I was moved to Nghe An Jail (also called Nghi Kim Jail because it's  in Nghi Kim District of Vinh.) Instead of putting me in room P9/A1A, which has security cameras and is used for people being temporarily detained (the order to arrest me stated that this was only a temporary detention), they took me directly to room P1/A1A which has no cameras but had a group of policemen already there, waiting to beat me up and break my spirit. As soon the door opened, these men immediately jumped me and began their assault. I'm the kind of guy who always fights back, but since  I had already been severely beaten earlier, I had no resistance left when two of them held me up while a third man kicked me in the chest.
The next morning, I reported to the supervising officer of row A1A, a man named Nguyen Sy Hung, that I had been assaulted. He took out a large wooden stick and began hitting me while saying, "If I don't beat you up, who the hell will?"
These brutal beatings left me in pain for almost a year. Even when I coughed, however lightly, I still would feel some internal pain. During my whole time in this place I was constantly intimidated and harassed by my jailers as well as by other inmates.
Once I got my strength back and began doing physical exercise in the tiny space in front of my cell, Nguyen Sy Hung would yell at me and tell the other guys in my cell: "Do you know who this bastard is? Don't let him exercise. If he gets stronger he'll beat you up!"
 (to be continued)
© 2023 The 88 Project
https://the88project.org/wp-content/uploads/2017/10/nguyen-viet-dung-e1556402157366.jpg
250
250
kayleedolen
https://the88project.org/wp-content/uploads/2019/01/88project.png
kayleedolen
2023-10-11 18:48:00
2023-10-11 18:48:00
Vietnam Free Expression Newsletter No. 38/2023 – Week of October 3-9