Vu Quang Thuan
Current Status: Sentenced to prison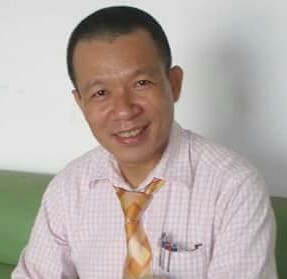 Other Names: Vũ Quang Thuận, Võ Phù Đổng
Date of Birth: December 5, 1966
Gender: M
Religion: Christian (Catholic)
Ethnicity: Kinh
Last Known Prison: Ba Sao prison, Nam Ha province
Areas of Activism:
Democracy
Human rights
Labor rights
Sovereignty
Known Affiliations:
Highlighted Human Rights Concerns:
Denial of Adequate Medical Treatment or Supplies
Denial of Family Visit/Punitive Prison Transfer
April 2023:
Project 88 has learned that Vu Quang Thuan is said to have tuberculosis. His mother has no pension, and his sister doesn't have a steady job. The family cannot afford to help him and so is seeking financial assistance.
Details - Background, History of Activism.
Thuan has previously lived in Malaysia, reportedly having fled there in 2009, but he was living in Hanoi at the time of his arrest. He has been targeted for allegedly helping start the pro-democracy Vietnam Progressive Democratic Movement, along with fellow activists who were arrested in 2009.
Together with Nguyen Van Dien, Vu Quang Thuan is a leading member of Phong Trào Dân Tộc Chấn Hưng Nước Việt ("National Movement to Revive Vietnam"), which has as its principle the motto "Democracy, Progress, Humanity, Peace." After the arrest of a founding member of the Movement, former political prisoner Lê Thăng Long, in Vietnam in a major political crackdown in 2009, Thuận and Điển fled to Malaysia, but they were arrested, deported back to Vietnam, and detained at the Detention Center 34 in Hồ Chí Minh city. Điển was then released, but Thuận was coerced into an internment at a mental hospital in Đồng Nai. After Thuận's discharge from the hospital (year unknown), Điển and Thuận has been continuing to work together in their advocating efforts.
The duo have been producing and running a YouTube video channel through which Vũ Quang Thuận discusses political issues, advocates for the respect of human rights and democracy. The last video series they uploaded two days ago is entitled "Guide to Lawful Protest," which could be one of the reasons that triggered their arrests.
The 88 Project's archives
Defender the Defenders's archives
Vietnam arrested two dissidents for "making and distributing video clips with bad content", The 88 Project, March 3, 2017
Vietnam arrests man with dissident ties, Radio Australia, January 6, 2012 (Audio)
US Calls on Vietnam to Free Jailed Rights Activists, Other 'Prisoners of Conscience,' Radio Free Asia, July 11, 2018
Arrested March 2, 2017. Sentenced to 8 years in prison under Art. 88 (1999 Code). Expected Release is March 2, 2025.
January 31, 2018
Dang Dinh Manh
8 years in prison
March 2, 2025
Profile last updated: 2023-04-11 19:09:28