Le Chi Thanh
Current Status: Pre-trial detention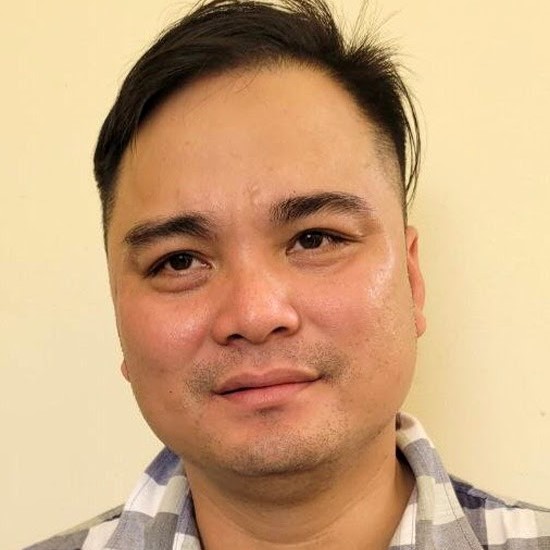 Other Names: Lê Chí Thành
Date of Birth: 1983
Gender: M
Ethnicity: Kinh
Occupation: Public institutions employee, Blogger
Details - Background, History of Activism, Contact Information.
Thanh was a former captain at Camp Z30D, Thu Duc Prison. He now lives and works in Tan Hung Thuan, District 12, Ho Chi Minh City.
Profile photo: Le Chi Thanh at the investigating agency. Picture provided by the public security. Source.
Thanh became involved in grassroots activism recently. He often livestreams his encounters with traffic officers in Ho Chi Minh City, a force that is notorious in the country for their corruption and bribery. In addition to this, Thanh also makes videos to expose the abuse of power and corruption inside the public security forces.
Arrested April 14, 2021. Charged under Art. 330 (2015 Code).
April 14, 2021
Public Security of Thu Duc City, Ho Chi Minh City
District 12, Ho Chi Minh City (
map
)
People's Court of Thu Duc City
freedom from arbitrary arrest or detention
liberty and security of the person
freedom of expression
Le Chi Thanh was a former public security officer who worked for Thu Duc Prison. According to the official news, he was removed from the forces due to disciplinary action in July 2020. However, the details of the removal are not yet confirmed.

With his knowledge and insight of how the public security force works, he was able to build a massive following on YouTube with over 175,000 subscribers. He usually posts videos exposing the corruption within the public security force and supporting other officers who inform the public about the misconduct of the forces.
Concerning his arrest, Thanh's case is particularly tied to the incident between him and the traffic police of Thu Duc City. On March 20, his car was stopped and searched. They accused him of not having car registration papers and driving in the wrong lane. When they forcefully impounded his car, Thanh stayed in front of the car, recorded the process, and questioned their authority over the action. He did not resort to any kind of violence, as confirmed by the public security forces themselves. His charge then is odd, as Article 330 of the Criminal Code requires the allegation of the use of force against public officials in the course of conduct of their duties.
In one statement, the authorities alleged that, "Thanh has provoked and defamed the public security forces of Ho Chi Minh City multiple times," In several recent videos by Thanh, he mentioned how he was being followed by strangers.
According to some sources close to Thu Duc public security, Thanh may also be charged under Article 331.
Only a month prior to his arrest, in a video uploaded on March 9, 2021, Thanh said that he had successfully submitted his application to run as an independent candidate to the National Assembly elections. There may be a connection between the arrest and his intention to run for the National Assembly.
Profile last updated: 2021-05-21 15:42:36