Le Chi Thanh
Current Status: Sentenced to prison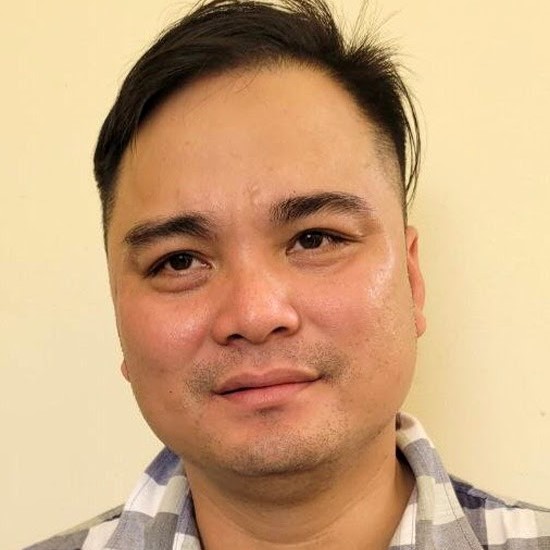 Other Names: Lê Chí Thành
Date of Birth: July 20, 1983
Gender: M
Ethnicity: Kinh
Occupation: Public institutions employee, Blogger
Last Known Prison: Chau Binh prison, Ben Tre province
Areas of Activism:
Highlighted Human Rights Concerns:
Prolonged Incommunicado Detention
Harsh Physical and Administrative Conditions
Infliction of Physical and Psychological Pain
October 2023:
Le Chi Thanh is being held at Chau Binh Prison in Ben Tre Province, where he is said to have been subjected to abuse. A source with direct knowledge of the matter told Project88 that in January 2023, other prisoners were allowed to throw away Thanh's food to keep him hungry and to burn his clothes. The goal was to provoke Thanh to retaliate so they could discipline him or charge him with more criminal acts. Thanh filed a complaint, and prison officials promised that they would not continue with the abuse if he did not press charges. Thanh's mother has been allowed one-hour monthly visits and said her son has regained some strength but is still very weak.
June 2022:
Former police captain Le Chi Thanh has been sentenced to an additional three years in prison for "abusing democratic freedoms" based on Article 331 of the Criminal Code. Thanh was accused of postings on Facebook that allegedly were "false and that damaged the reputation of individuals in the police force, the prison system and the courts." Before that, Thanh was sentenced to two years for "obstructing officials carrying out government work." Thanh had a YouTube channel where he posted stories about police abuse and corruption. Between 2003 and 2020, Captain Thanh served as a correctional officer at Camp Z30D, known as Thu Duc Prison, in Ham Tan district, Binh Thuan province. In July 2020, he was fired from the force and his appeal against that decision was denied. In court, Thanh's lawyer argued that the case files against his client were incomplete and that prosecution failed to investigate fully the allegations of police wrongdoings that his client had made to prove they were untrue.
Details - Background, History of Activism, Contact Information.
Thanh was a former captain at Camp Z30D, Thu Duc Prison. He now lives and works in Tan Hung Thuan, District 12, Ho Chi Minh City.
Profile photo: Le Chi Thanh at the investigating agency. Picture provided by the public security. Source.
Thanh became involved in grassroots activism recently. He often livestreams his encounters with traffic officers in Ho Chi Minh City, a force that is notorious in the country for their corruption and bribery. In addition to this, Thanh also makes videos to expose the abuse of power and corruption inside the public security forces.
Arrested April 14, 2021. Sentenced to 5 years in prison under Art. 331 (2015 Code), Art. 330 (2015 Code). Expected Release is April 14, 2026.
April 14, 2021
Art. 331 (2015 Code)
Art. 330 (2015 Code)
Public Security of Thu Duc City, Ho Chi Minh City
District 12, Ho Chi Minh City (
map
)
January 14, 2022
People's Court of Thu Duc City
Dang Dinh Manh
5 years in prison
April 14, 2026
freedom from arbitrary arrest or detention
liberty and security of the person
freedom of expression
fair trial
Le Chi Thanh was a former public security officer who worked for Thu Duc Prison. According to the official news, he was removed from the forces due to disciplinary action in July 2020. However, the details of the removal are not yet confirmed.

With his knowledge and insight of how the public security force works, he was able to build a massive following on YouTube with over 175,000 subscribers. He usually posts videos exposing the corruption within the public security force and supporting other officers who inform the public about the misconduct of the forces.
Concerning his arrest, Thanh's case is particularly tied to the incident between him and the traffic police of Thu Duc City. On March 20, his car was stopped and searched. They accused him of not having car registration papers and driving in the wrong lane. When they forcefully impounded his car, Thanh stayed in front of the car, recorded the process, and questioned their authority over the action. He did not resort to any kind of violence, as confirmed by the public security forces themselves. His charge then is odd, as Article 330 of the Criminal Code requires the allegation of the use of force against public officials in the course of conduct of their duties.
In one statement, the authorities alleged that, "Thanh has provoked and defamed the public security forces of Ho Chi Minh City multiple times," In several recent videos by Thanh, he mentioned how he was being followed by strangers.
According to some sources close to Thu Duc public security, Thanh may also be charged under Article 331.
Only a month prior to his arrest, in a video uploaded on March 9, 2021, Thanh said that he had successfully submitted his application to run as an independent candidate to the National Assembly elections. There may be a connection between the arrest and his intention to run for the National Assembly.
October 2021:
Former police captain Le Chi Thanh, who was arrested in April 2021 for posting videos of police abuse on Youtube, was allegedly severely tortured in prison. His mother claims that her son had been beaten and "hung by his arms and legs for seven days in a pit full of feces." It is not known from whom she got this information. Before 2020, Thanh had been honored as a model police officer. His videos exposing corruption and abuse by police and prison guards have since been removed from Youtube.
January 2022:
Former police captain Le Chi Thanh was sentenced to two years in prison by a court in Thu Duc District near Ho Chi Minh City for "obstructing officials carrying out government duties." Thanh had a YouTube channel where he posted stories about police abuse and corruption. His lawyer, Manh Dang, reported that he appeared weak and had to be helped walking into the courtroom. Thanh told the court he had been tortured in captivity. The lawyer said that after the sentence was announced, the prosecution added a new charge of "abusing democratic freedoms" under Article 331. Thanh will appeal his sentence.
April 2022:
An appellate court in Ho Chi Minh City upheld the two-year sentence for Le Chi Thanh, a former official at Ham Tan Prison. Thanh was fired from his job in July 2020 after accusing his supervisors of corruption. Afterwards, he began livestreaming videos that monitored traffic police, exposing their wrongdoings. Thanh was initially charged with "resisting officers on official duty" after he was arrested in April 2021 for a minor traffic violation and held incommunicado. After his first instance trial in January 2022, another charge of "abusing democratic freedoms," was added.
Profile last updated: 2023-11-02 04:33:05