Vietnam Free Expression Newsletter No. 40/2023 – Week of October 17-23
Greetings from Project88. We bring you news, analysis, and actions regarding human rights and civil society in Vietnam during the week of Oct. 17-23.
***
"Not only have arrests and harassment of HRDs continued unabated since Vietnam's last UPR, but the government has also taken up new strategies to clamp down on dissent, like imprisoning NGO leaders on false charges of tax evasion and criminalizing human rights lawyering."
– Project88 Co-Director Kaylee Uland on the findings reported in Project88 and Front Line Defenders's joint 
UPR submission
***
"Dearest Mom and Dad,
They're executing me today. I wanted to write you a few words before I go. First of all, I want you and my two children Kiên and Ngà to stay healthy. I wish you all the best in life. As for me, death is light as a feather so don't be too pained over this. I never committed any crime so my conscience is clear and I have nothing to be ashamed of. After I die, make sure everyone in our family–my siblings, my children–continue to demand exoneration for me. Go to the highest authority. Pursue it to the end. Don't stop until justice is served because, Mom and Dad, I truly am being wrongly killed. If you can't find justice for me in your lifetime, make sure my siblings and my children take up the task until my name is cleared. I owe you two so much for this life and yet I have not been able to repay it at all, that's what grieves me the most. I can't bear it. I thank you and everyone in our family who has been by my side all these years. Farewell to you all.
Your son,
HUMAN RIGHTS & CIVIL SOCIETY
Political Prisoner Updates
The family of Le Van Manh went to the prison in Thanh Hoa province where he was held to retrieve his belongings, including the last letter and recording that Manh had made before he was executed. They were given the letter. But the recording only contained 18 seconds of meaningless noise, so the family returned the CD and demanded that the full recording be handed over as stipulated in Vietnamese law. It's not clear if they will get it. Thanh was executed by injection on Sept 22, after a flurry of international efforts failed to halt what is widely believed to be a wrongful conviction and miscarriage of justice.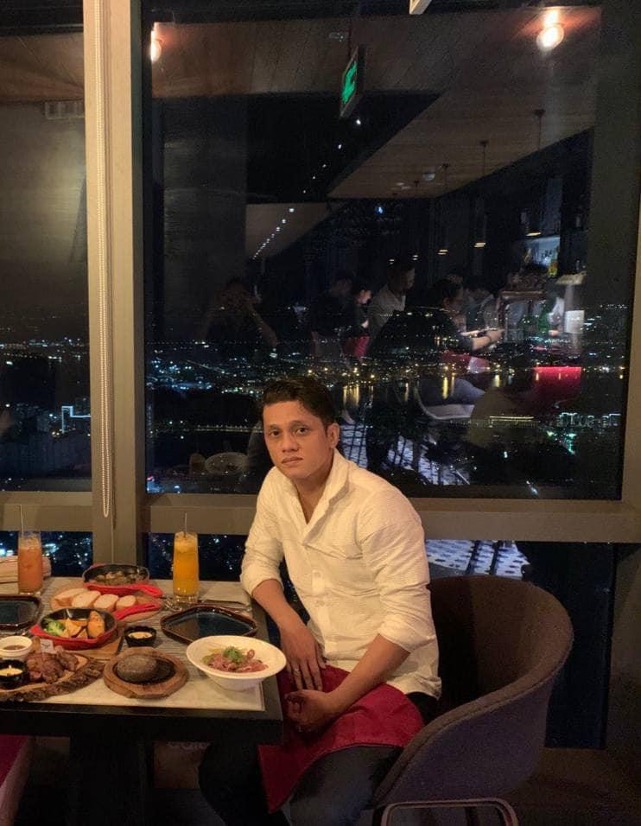 Phan Tat Thanh in 2020
Phan Tat Thanh, 37, continues to be physically abused at Phan Dang Luu Prison No. 4 in Ho Chi Minh City, according to his family. Thanh was abducted on July 5, 2023, and illegally held for eight days without any charges while being assaulted. The official statement from the police states that he was arrested on July 13. Project88 learned that family members who went to the police station looking for Thanh were also assaulted; his 70-year-old mother was beaten to the point that she "spat out blood and passed out" and his younger brother was attacked by multiple police officers. More than three months after his detention, Thanh still has not been allowed to see a lawyer. A former administrator for the website "Patriotic Diary," Thanh (Facebook account name Black Aaron) has not been involved in any activism in years, according to his family, who said they have no idea what he's been accused of.
Bui Tuan Lam, the noodle seller also known as Onion Bae, has been transferred from Hoa Son Prison, in Danang, to an unknown location. His wife told Project88 that when she went to visit her husband she was told by prison guards that "a vehicle from the Ministry [of Security] came to take him last Saturday night" and that they didn't know where he was being taken. Punitive prison transfers are common in Vietnam, where many families allege that the act is done to isolate and punish political prisoners by making it harder for their families to visit them.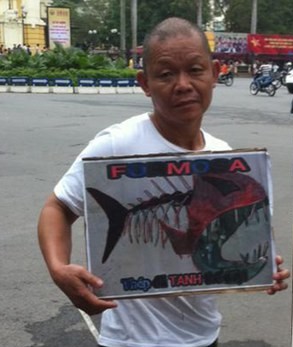 Nguyen Minh Son
Nguyen Minh Son, 60, has chosen not to appeal his six-year sentence because he doesn't believe in Vietnam's court system. Son was convicted on spreading "anti-state propaganda" charges for live-streaming outside a courthouse during the trial of fellow activist Le Trong Hung.
International Advocacy
Project88 and Front Line Defenders made a joint UPR submission ahead of Vietnam's scheduled spring 2024 review. Despite receiving numerous recommendations in the last UPR cycle to safeguard against mistreatment during pre-trial detention, trial, and imprisonment, Vietnam continues to violate rights of political prisoners at an alarming rate. Since Vietnam's last UPR, at least 28 HRDs have been denied legal representation in the days leading up to or during their trials or appeals process.
Looking back: One of the earlier efforts to halt the execution of Le Van Manh in 2015 by Amnesty International.
NEWS
In Vietnam, climate arrests spark calls to halt energy transition deal. Reuters; October 18, 2023: "The detention of Nhien should give (donors) serious pause in proceeding with a deal under these conditions," Maureen Harris, a senior advisor at U.S.-based nonprofit International Rivers, told Context. "Before proceeding further, financial backers and other stakeholders … should ensure a strong rights-based safeguard policy – specific to JETPs – that includes clear provisions against reprisals and for protection of environmental defenders," she added.
Vietnam arrests rare earth industry officials, casting shadow over plans to rival China. Reuters; October 20, 2023: Police in Vietnam have arrested six people accused of violating mining regulations, including the chairman of a company at the forefront of a drive to create a rare earth industry that could challenge China's dominance of the sector. Vietnam's government is planning to auction new mining concessions for rare earths later this year, and officials from at least one company, Vietnam Rare Earth JSC (VTRE), that had been due to bid were among those arrested.
Lawyers discuss model Ngoc Trinh's arrest. Vietnam Net; October 22, 2023: Local authorities announced Thursday that Trinh and her personal trainer Tran Xuan Dong would be detained for three months for investigation into charges of "disturbance of public order." Authorities also performed a raid at Trinh's house and seized several documents. The detainment came after investigators found that Trinh had posted five videos of herself riding the vehicles on her TikTok channel and her Facebook pages, each of which has millions of followers.
In Vietnamese
Nguyen Dinh Xung, former party chairman of Thanh Hoa Province, has been indicted for "abuse of official authority causing losses to the state." The indictment states that 10 years ago Xung corruptly approved the Hac Thanh Tower project for Song Ma Corp. and embezzled at least 2.2 million dollars. However, Thanh Nien News reported that Xung has not been arrested but is only prohibited from traveling outside his home area.
Nguyen Viet Dung's Story Continued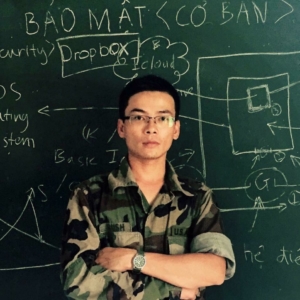 Nguyen Viet Dung, founder of the unsanctioned Republican Party in Vietnam, was released from prison on Sept. 27, 2023 after completing a six-year sentence (his second political conviction) for spreading "anti-state propaganda." 
PART I – Abduction, Detention (ending) –
Nghi Kim Detention Center 
When I was still at P8 (and P9/C2 after that), the holding cell was a bit more airy compared to P1/A1 A, but there was less space to lie down. Four people shared two stone beds, one on each side. However, it was very tight for two men to share one bed; one person would have to lie on his side. So two of us had to take turns on the floor space between the stone beds because it was more spacious. The entire room was probably no more than 6 sq. meters. There was a song sung by many held here:
"In Nghi Kim 6m square is the room
I lie by the hole, horrid is the smell
If you love me, send supplies soon
If you love me, visit me in this hell
The food rations here are no different than at the A1A section of Nghi Kim. But the other aspects were actually worse – such as no books, no newspapers, no fans, no lights. (We only had one book, an ancient Chinese tale brought in by someone long ago.)
We had to put up with a stopped up toilet in P8/C2 for a long while, leading to a rather darkly humorous exercise. After taking a dump, we each had to take an old fish sauce bottle filled with water and tightly capped to use as a pestle to grind our feces to a fine mess before flushing. The water went down quite very slowly. After doing our business, we had to use an implement we devised — a small plastic bag filled with scrap paper to cover up the toilet opening. Naturally, we all tried to limit our "business" to the smallest amount possible.
We did report this issue to the warden Nguyễn Ánh Nghĩa many times, but he simply dismissed it, saying all the cells were like that. It wasn't until the team leader Lê Anh Tuấn (the same one I mentioned above) visited our room that the situation improved. At first, when I reminded him of the toilet problem, his initial response was "That's something you have to deal with among yourselves." Luckily, our cellmate Võ Lê Cường decided to speak up, "If the toilet is stopped up, it's your men's responsibility to repair it. How can you expect us to suffer all these months?"
On Aug. 15, 2018, I had my appeal trial. Not long before that I had my hair cut. Before they cut it, I told the warden that I was about to go to trial and so would like to have a bit of hair on my head, but he told the barber to "give him the max cut, he ain't going to any trial anytime soon."  I went to trial shortly after.
On the morning of Aug. 15, they put me in shackles and cuffs before leading me out. But after I said something to the officer, he was kind enough to unshackle me. Prior to the trial, I told my cellmates that if they increased my sentence then be happy for me, because I had always wanted an opportunity to speak up for the truth.
The whole time at Nghi Kim I was not allowed to call home at all. My family wasn't even allowed to see me until after my appeal trial.
END OF PART I
Next up: PART II – Life in Nam Ha Prison
© 2023 The 88 Project
https://the88project.org/wp-content/uploads/2023/10/Phan-Tat-Thanh_2020_private-source.jpg
826
642
kayleedolen
https://the88project.org/wp-content/uploads/2019/01/88project.png
kayleedolen
2023-10-25 16:46:26
2023-10-25 16:46:26
Vietnam Free Expression Newsletter No. 40/2023 – Week of October 17-23