Vietnam Free Expression Newsletter No. 41/2023 – Week of Oct. 24-30
Greetings from Project88. We bring you news, analysis, and actions regarding human rights and civil society in Vietnam during the week of Oct. 24-30.
A human rights lawyer harassed for years by the authorities left the country. There are more personal stories of alleged abusive practices against political prisoners, including two accounts by former police officers jailed for what appear to be political motivations. Details of the JETP deal with Vietnam have begun to surface. A protest erupted over a planned construction project. We have analyses on the impact of climate change and an interesting story on how Germany has become a favored destination for dissidents.
HUMAN RIGHTS & CIVIL SOCIETY
Political Prisoner Updates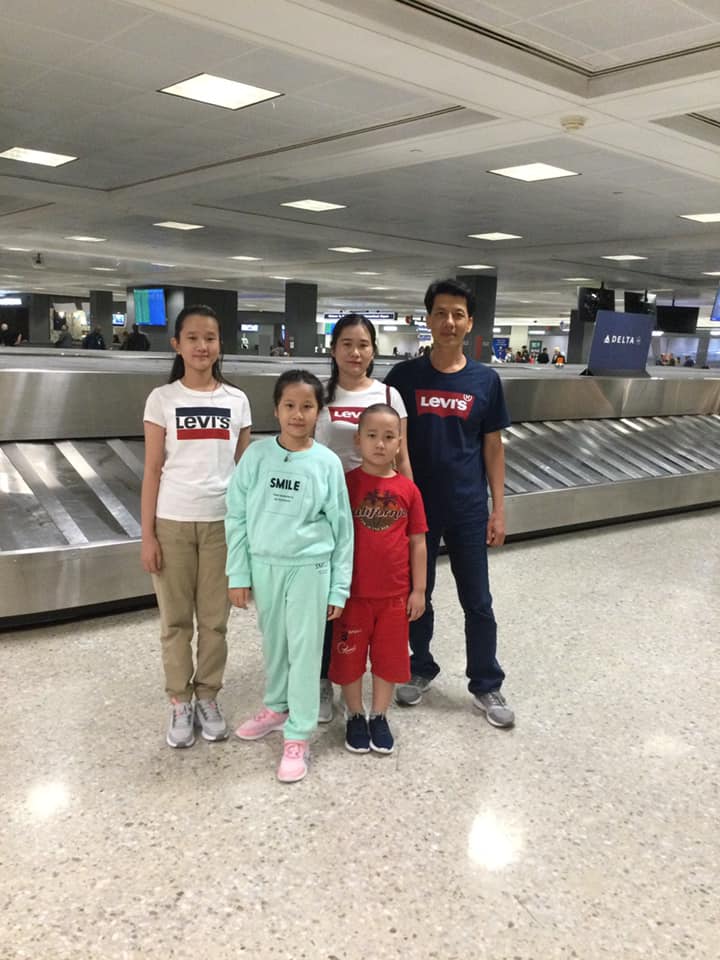 Vo An Don and his family upon arrival in the US, Source: Facebook
Human rights lawyer Vo An Don and his family were finally allowed to emigrate to the United States. Last year they were stopped by police right before they were about to board a plane for the United States and were told they could not leave the country for unspecified "national security reasons." On his Facebook page, Don shared that he and his family had landed in the United States on Oct. 27 and that he felt sad that he was somehow used as a bargaining chip, saying "I'm not a commodity to be exchanged or given as a gift to some visiting dignitary [a reference to U.S. President Joe Biden who visited Vietnam in September]." The family will settle in Fayetteville, Arkansas.
Noodle seller Bui Tuan Lam, also known as Green Onion Bae for a famous parody video he produced, has been transferred to Xuan Loc Prison in Dong Nai province. According to his wife, Le Thanh Lam, Tuan Lam called home on Oct. 27 to say he was in good health and was looking forward to seeing her and their three daughters at the next visit. Lam is serving a five-year sentence for posting videos that allegedly "affected the confidence of the people in the leadership of the state".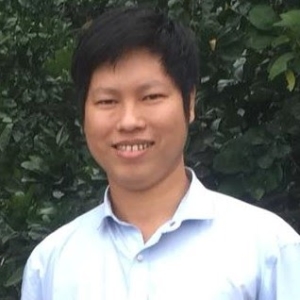 Trinh Ba Phuong
The family of Trinh Ba Phuong told Project88 they would continue demanding answers from the Procuracy of Quang Nam Province for the allegations that Phuong was shackled for 10 days and physically assaulted in prison. Phuong was sentenced to 10 years in prison for helping report on the fatal Dong Tam raid in 2019. Watch and share this interview with Phuong, which was conducted shortly before his June 2020 arrest. The video provides a deeper portrayal of Phuong than what observers may see through his social media posts, state media articles, and the rare international news piece.
Several current and former prisoners have provided detailed accounts of alleged violations of their rights to health and safety in detention:
Le Chi Thanh, a former police officer convicted for disseminating "anti-state propaganda," is said to have been subjected to abuse in Chau Binh Prison in Ben Tre Province. A source with direct knowledge of the matter told Project88 that in January 2023, other prisoners were allowed to throw away Thanh's food to keep him hungry and to burn his clothes. The goal was to provoke Thanh to retaliate so they could discipline him or charge him with more criminal acts. Thanh filed a complaint, and prison officials promised that they would not continue with the abuse if he did not press charges. Thanh's mother has been allowed one-hour monthly visits and said her son has regained some strength but is still very weak.
Democracy campaigner Tran Van Bang was transferred to Bo La Prison in Binh Duong province on Sept. 27, his sister, Tran Thi Biet, told Project88. Bang said he now shares a room with 90 other inmates, and the conditions are very harsh. The windows are open all the time, and the cold air at night causes his throat and nose conditions to worsen. The prison only allowed the family to supply him with 1.5 kg of food on their visit on Sept. 29; he had to purchase everything else from the prison store. By their next visit on Oct. 17, Bang had lost 10 kg. He said he shared most of his portions with the other inmates who had no family visits, but the store put a strict limit on how much food one could buy, so he ran out in two days. When he asked to purchase more food, he was refused. The prison also allegedly has not been distributing his medication. Nevertheless, Bang said he would keep helping the other prisoners as best he could and asked his sister to tell their mother that "I will bear my cross until the end."
Nguyen Doan Tu, a former police captain imprisoned for 19 months and recently released, told Project 88 that he was wrongly charged with "abusing prisoners" as retaliation for accusing Colonel Le Ba Thuy of multiple wrongdoings, such as embezzlement, forcing prisoners to work without pay, leasing government land to private citizens for personal profit, and illegal mining and extraction of natural resources. He was given only one small bowl of rice a day during the first 10 days at the temporary detention center where he spent 13 months before getting transferred to Song Cai Prison in Ninh Thuan province. The conditions at the K35 Detention Center, Tu said, were extremely unsanitary, as they deliberately did not let him out to wash, bathe or clean his pot for days at a time. Tu said his guards told him they were only following orders handed down from Colonel Thuy. Tu chose not to appeal his sentence at trial, knowing it would only make things worse. He was released on Sept. 1, three months early, for "good behavior."
International Advocacy
In case you missed it, Project88 and Front Line Defenders made a joint UPR submission ahead of Vietnam's scheduled spring 2024 review. The submission was prepared based on information received from independent human rights defenders (HRDs) and human rights organizations in Vietnam and covers 2018 to 2023 and documents allegations of mistreatment of HRDs in pre-trial detention, at trial, and during imprisonment; targeting of environmental and land rights activists; incidents of transnational repression; and restrictions on press freedom.
On Le Van Manh's recent execution, a UN Special Rapporteur said "authorities had not notified Mahn's next of kin of the execution date, nor had they given the family the opportunity to visit the condemned prisoner before carrying out his sentence. Instead, the family was requested to petition a court to receive his remains within three days."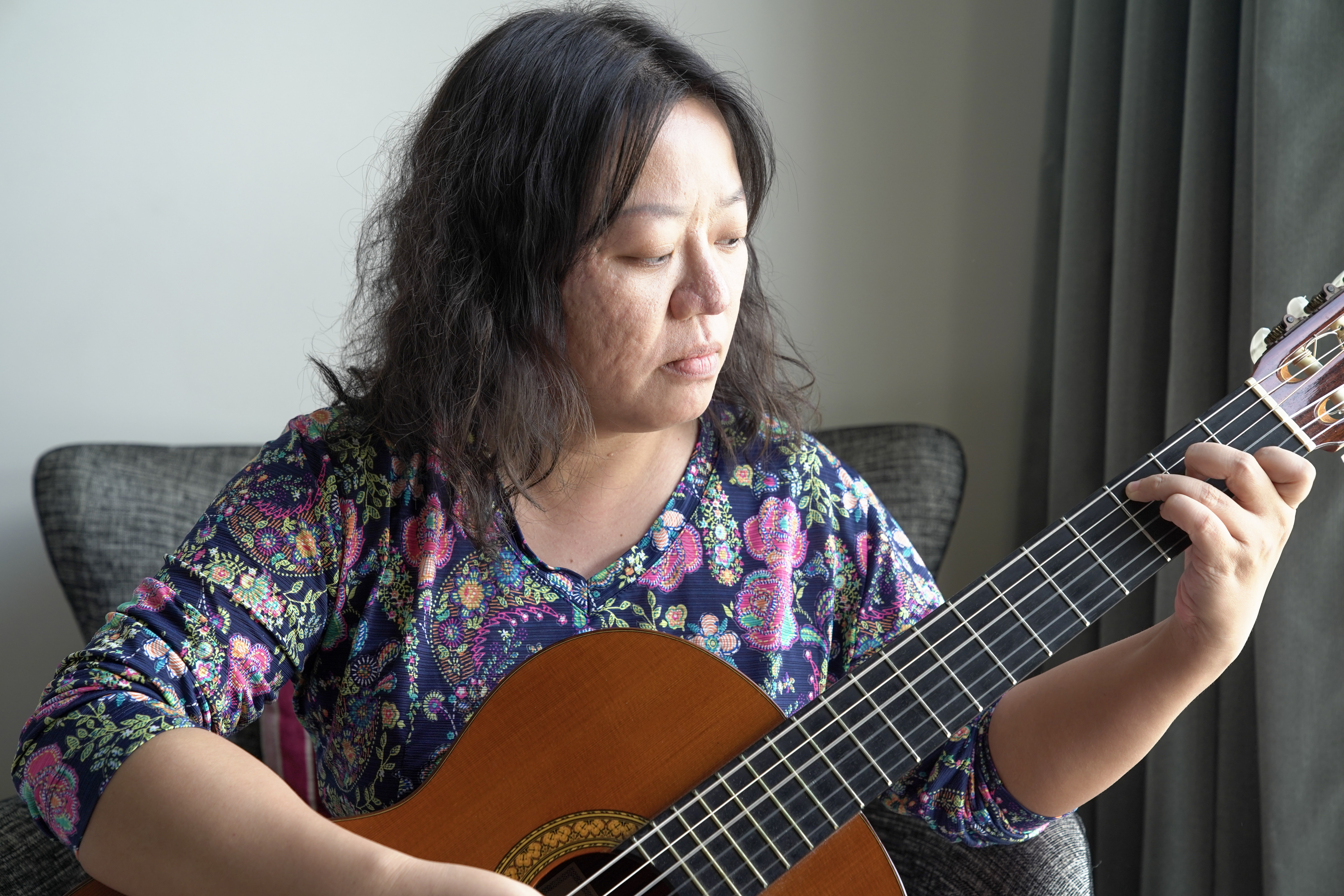 Pham Doan Trang
From the Bush Center, an article of advocacy for Pham Doan Trang: The Struggle for Freedom: A Vietnamese writer championed by the U.S. remains in prison.
NEWS
G7 offers costly loans, few grants to help Vietnam cut coal. Reuters; October 3, 2023: Group of Seven (G7) members offered Vietnam more than $300 million in grants to support plans to reduce coal use, documents seen by Reuters show, accounting for 2% of a financial package made up mostly of costly loans that Hanoi has been reluctant to accept. The documents, which were finalised by donor countries in late October, reveal for the first time the breakdown of the $15.5 billion pledge that G7 countries and partners made in December to help the Southeast Asian manufacturing hub and heavy coal user reach net-zero emissions by 2050. … Ahead of the UN Climate Change Conference which begins on Nov. 30 in Dubai, the list needs the approval of international partners who have asked for more ambitious regulatory reforms and the involvement of the civil society in decisions to fight climate change, one official from a donor partner said.
Vietnamese fisherfolk protest dock construction project. RFA; October 25, 2023: About 300 residents of Hai Ha commune first took to the streets on the morning of Oct. 23 with banners and placards to show their opposition to the Long Son Container Port project, which they say will adversely affect their livelihoods and living environment. "We don't want the Long Son Container Port project because it is located in the coastal area we inherited from our ancestors, and it has been passed down from generation to generation," said a villager on Wednesday who declined to be named out of fear of reprisal by authorities.
Vietnam Must Improve Flood Resilience as Extreme Weather Hits Central Coast, Say Experts. VOA News; October 29, 2023: A $426 million project aimed at managing floods by building sluice gates and dikes is years behind its expected completion date. The project kicked off in 2016 and was set to be completed in three years. Beleaguered by financial and managerial setbacks, progress continues at "a snail's pace," according to a report in the local publication VnExpress. Experts also point to waste management, sinking land, and concretization of cities as further hurdles.
U.S. ambassador tours Orange County Vietnamese communities. Orange County Register; October 31, 2023: "We don't always see eye-to-eye with the government of Vietnam," and there are times when the U.S. will raise concerns with religious freedom and human rights, Knapper said. The Little Saigon community continues to have disagreements about working with the Vietnamese government. When asked how Vietnamese Americans can contribute to the relationship between the two countries, Knapper said he can't presume to understand the feelings at play, but he knows they are complex.
Vietnam and Japan Expected to Deepen Ties as China Concerns Grow.
 VOA; October 39, 2023: Japanese Prime Minister Fumio Kishida is expected to agree to upgrade the relationship to a comprehensive strategic partnership during talks with Vietnamese President Vo Van Thuong, Japanese newspaper Yomiuri Shimbun reported. Thuong is scheduled to visit Japan early next month, according to the newspaper, citing Japanese government sources. Hanoi has not announced Thuong's visit to Japan.
ANALYSIS
Germany: A hotbed of Vietnamese dissidents.
 David Hutt, Deutsche Welles; October 20, 2023: Germany has a thriving Vietnamese activist community — including dissident Vietnamese-language newspapers and human rights organizations — that help Vietnamese dissidents reach the EU member state. The arrival of Vietnamese dissidents in Germany is also the result of consistent campaigning by several people there, including high-profile politicians. Several sources highlighted the work of Gyde Jensen, a politician for the Free Democratic Party and chair of the Bundestag's Committee on Human Rights and Humanitarian Aid.
© 2023 The 88 Project
https://the88project.org/wp-content/uploads/2023/11/Vo-An-Don-airport-photo-10.27.23.jpeg
960
720
kayleedolen
https://the88project.org/wp-content/uploads/2019/01/88project.png
kayleedolen
2023-11-01 18:07:03
2023-11-02 04:24:40
Vietnam Free Expression Newsletter No. 41/2023 – Week of Oct. 24-30