Vietnam Free Expression Newsletter No. 33/2023 – Week of August 29-September 4
Greetings from The 88 Project. We bring you news, analysis, and actions regarding human rights and civil society in Vietnam during the week of August 29-September 4.
Two political prisoners say they were threatened by knife-wielding men in their cells. An asylum seeker kidnapped in Bangkok remains detained incommunicado. Another prisoner is staging a hunger strike. No surprise at all from the appeal trial of the "Onion Bae." The upcoming visit to Hanoi by President Joe Biden brings a slew of news and analyses on the U.S.-Vietnam-China balancing act. Lastly, a couple of articles on the death penalty and deaths in custody in Vietnamese prisons.
*****
"The commitment to democracy and human rights," Swanton said of the Biden administration, "has been cast aside in favor of extending U.S. dominance in the region.
– Project 88 Co-Director Ben Swanton in the Washington Post, speaking about President Biden's impending trip to Vietnam
HUMAN RIGHTS & CIVIL SOCIETY
Political Prisoners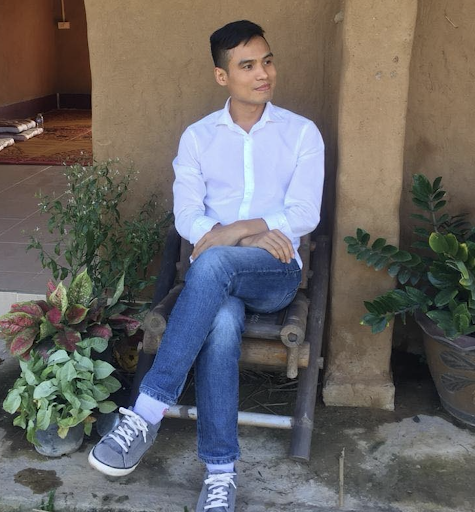 Dang Dinh Bach
Dang Dinh Bach's wife, Tran Phuong Thao, is raising alarms that her husband could be in physical danger. Bach told her over the phone that a group of men dressed in prisoner garb entered his cell in an attempt to intimidate him. The phone call was abruptly cut off at that point, so no other details were revealed. Bach has allegedly been helping other prisoners demand their rights, which according to his family is why he has been targeted. Bach said he had resumed eating prison food again. He also asked the community to help him get an international lawyer as quickly as possible.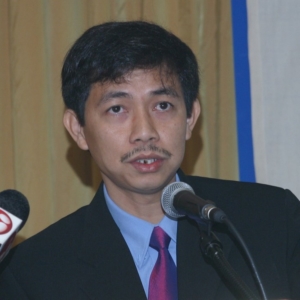 Tran Huynh Duy Thuc
Similarly, long-serving prisoner Tran Huynh Duy Thuc, a well-known blogger and entrepreneur, told his family in a short phone call that men armed with knives entered his cell. Thuc said his belongings and physical health were under threat. He was supposed to be allowed a 10-minute phone call but the line was abruptly cut after only three minutes. However, in that short span, Thuc was able to give his sister the names of two prison officials who presumably are responsible for his well being: Phạm Văn Luyến (#559-846) and Nguyễn Văn Hiệu (#569-921).
Thai Van Duong, 41, who was abducted by Vietnamese operatives in Thailand in April while awaiting asylum, still has not been released after his maximum four-month pretrial detention period has passed, as required by law. Duong's family was not even notified of his arrest until July. His mother told VOA that she tried to visit her son recently at the detention center in Hanoi but was not allowed to see him– another blatant violation of Vietnam's own laws on detention and detainees' rights.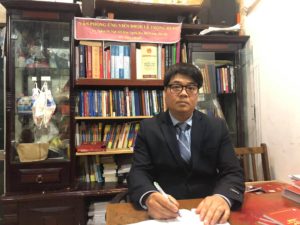 Le Trong Hung
Do Le Na, wife of independent journalist Le Trong Hung, told Project 88 that her husband would go on a hunger strike from Sept 3 to Sept 11 to demand a meeting with members of the National Assembly whom he had voted for in May 2021 from prison so that they could directly hear requests from a concerned citizen. Hung said he would like to ask the National Assembly to create a "Constitutional Court" and to be able to contribute his own ideas on how to improve the legal system in Vietnam. Another purpose of the hunger strike is to demand better treatment for prisoners, particularly in healthcare and the ability to communicate with family members. Na says she has not received any of her husband's letters even though Hung reports he has been writing to her every month.
Noodle seller Bui Tuan Lam's appeal trial resulted in no change to his five-and-half-year sentence. Nicknamed "Onion Bae," Lam was known for imitating famous chef "Salt Bae" at his noodle shop by sprinkling onion instead of salt. He was charged with "anti-state propaganda." In his closing statement, a defiant Lam told the court: "I don't like the Communist Party because I love Vietnam. CPV leaders are not leading Vietnam, they are lording over the Vietnamese people." According to Lam's wife, his lawyer, Le Dinh Viet, was not allowed to see his client before the trial.
NEWS
With wary eye on China, U.S. moves closer to former foe Vietnam. Washington Post, September 1, 2023: The United States and Vietnam are poised to significantly enhance their economic and technological ties, bringing the former foes closer at a time of increased Chinese assertiveness in the region. The deal, expected to be announced when President Biden makes a state visit to Vietnam next weekend, is the latest step by the Biden administration to deepen relations in Asia. For Hanoi, the closer relationship with Washington serves as a counterweight to Beijing's influence.
Why Is Biden Going to Vietnam, Not Indonesia. VOA; September 3, 2023: Rangga Aditya Elias is the head of international relations at Binus University in Indonesia. He said finding balance between the U.S. and China is the "biggest homework" for Indonesia. One way for Indonesia to find balance is to look to the U.S. to provide arms.
Death in Custody: The Hidden Perils of Vietnam's Police Brutality.The Vietnamese; September 1, 2023: During visits with his family, Chuong recounted his experience as a suspect under investigation at a Vietnamese police station. He told his father, Nguyen Truong Chinh, about the torture committed by police investigators to make him confess against his will. Chuong said that investigators allegedly tied his arms around the back of a chair and then used a wrench to hit his knees and ankles. On another occasion, the police clamped ballpoint pens between his fingers, where only skin and bones lay bare, then pressed them hard. Chinh informed Luat Khoa Magazine in an interview of other humiliating abuses that his son had purportedly experienced. The police once stripped his clothes off and hung him upside down from the detention cell's ceiling.
Vietnam Joins ASEAN Neighbors in Denouncing Chinese Map. Sebastian Strangio, The Diplomat; September 1, 2023: The so-called "new standard" map, which was published by China's Ministry of Natural Resources on August 28, has prompted inflamed responses from across the country's periphery, where China has a number of outstanding maritime and territorial disputes. In particular, the map's depiction of the South China Sea has included the expansive "nine-dash line" claim, with a tenth dash added to the east of the island of Taiwan. According to Reuters, the new standard map contains a wider version of the Chinese claim than the map that China submitted to the United Nations in 2009.
ANALYSIS
Why Does the Vietnamese Government Hide Death Penalty Data? The Vietnamese; August 31, 2023: During the period from Aug. 21 to Aug. 25, the courts in Vietnam handed down no less than five death sentences, as reported by official newspapers and radio stations within the country. This follows a trend observed in the preceding week, from Aug. 14 to Aug. 18, during which a total of seven death sentences were announced. Such grim numbers underscore a disquieting reality: Vietnam routinely sentences its citizens to death, an unsettling fact that plays out weekly. With an annual tally reaching into the hundreds, the nation stands as a stark example of a consistent practitioner of capital punishment.
How Biden can court Vietnam — and help those stuck behind bars. Washington Post Editorial Board, August 30, 2023. But before Mr. Biden raises a toast to Vietnam's leaders, he should call out Vietnam's deteriorating human rights record and press for change. The president has more tools to encourage reform than it might appear.
In Vietnamese
How Biden can court Vietnam — and help those stuck behind bars. Washington Post Editorial Board, Aug. 30, 2023. Vietnamese translation of the article by Project 88.
The Ministry of Natural Resources and Environment has published its proposal for the execution of the Just Energy Transition Partnership (JETP) agreement, which includes the roles and responsibilities of all related ministries as well as the National Treasury. There are no mentions of the roles of NGOs or other civil society entities.
© 2023 The 88 Project
https://the88project.org/wp-content/uploads/2023/05/Dang-Dinh-Bach_source-family_option-1_via-The-88-Project.png
512
475
kayleedolen
https://the88project.org/wp-content/uploads/2019/01/88project.png
kayleedolen
2023-09-06 15:16:08
2023-09-06 15:16:08
Vietnam Free Expression Newsletter No. 33/2023 – Week of August 29-September 4