Vietnam Free Expression Newsletter No. 24/2023 – Weeks of June 13-20, June 21-27, and June 28-July 3
Greetings from The 88 Project. We bring you news, analysis, and actions regarding human rights and civil society in Vietnam during the weeks of June 13-20, June 21-27, and June 28-July 3.
Environment-related news continues to dominate as activist Hong Thinh Minh Hoang is formally charged and Dang Dinh Bach's hunger strike enters its third week. We have new updates on several political prisoners and their health situations. One prisoner was released this week.  In a shocking development, three human rights lawyers harassed by police have successfully left Vietnam. Read an analysis on the causes of bloodshed in the Highlands. Artificial Intelligence enters the fray as Vietnam tells foreign social media companies to weed out "toxic content" using AI.

HUMAN RIGHTS & CIVIL SOCIETY
Political Prisoners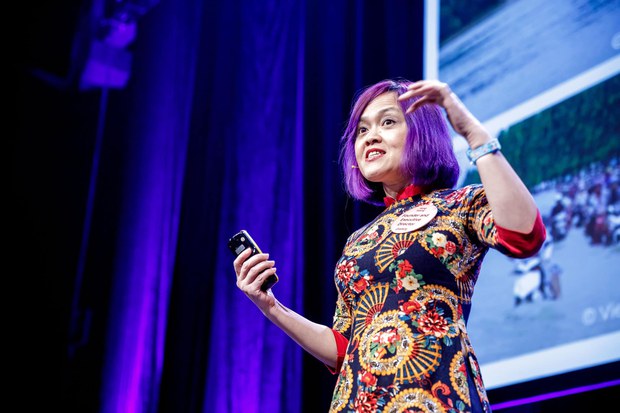 Hoang Thi Minh Hong, Source: CHANGE via RFA
Hoang Thi Minh Hong has been charged with "tax evasion" of VND 5.2 billion (US $220,000). According to Cong An (Public Security) online, Hong has "confessed and applied for leniency" and her family has deposited the partial amount of VND 200 million as part of the restitution. A well-known environmental activist and former Obama Foundation scholar, Hong was detained on May 31 to be investigated for violating Section 3, Article 200 of the 2015 Criminal Code. Hong has recently been transferred from Chi Hoa detention center to T30 Detention Center in Cu Chi and has been allowed to see her lawyer.


Nguyen Lan Thang
Nguyen Lan Thang has chosen to not appeal his conviction for "anti-state propaganda" and has begun serving his five-year sentence, according to his wife. Le Bich Vuong went to visit her husband at the pre-trial detention center on June 15 only to learn that he had been transferred to Thanh Hoa Prison No. 5 earlier that morning. She said Thang decided not to appeal in order to "lessen the pressure on the family" and because "appeals never change the result but only lengthen the time he has to suffer the terrible conditions" at the detention center. Thang also told her that he viewed his prison term as "a long trip away from home about equal to the time he spent in college."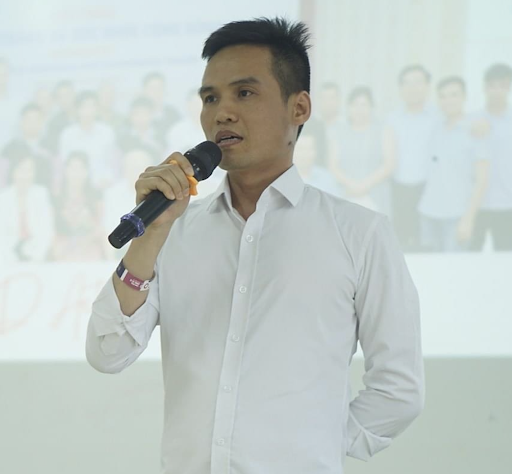 Dang Dinh Bach
Dang Dinh Bach's wife was able to talk to her husband to tell him that the worldwide campaign "Stand with Bach" was going at full strength and would continue even if he chose to end his hunger strike. However, Bach said he was still feeling well in both mind and body and would continue. He also asked the international community to consider making June 24 Civil Society Day to put more pressure on the government of Vietnam.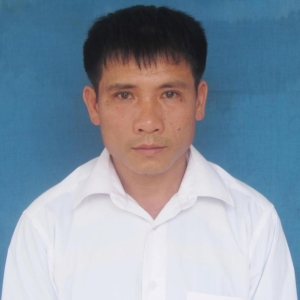 Nguyen Trung Ton
Pastor Nguyen Trung Ton's health has taken a severe turn for the worse in Gia Trung prison, according to his wife Lanh Nguyen. His eyesight is nearly gone, and he's suffering from post-COVID complications yet he's not received any medical care. Pastor Ton is serving a 12-year sentence for alleged "conspiracy to overthrow the government."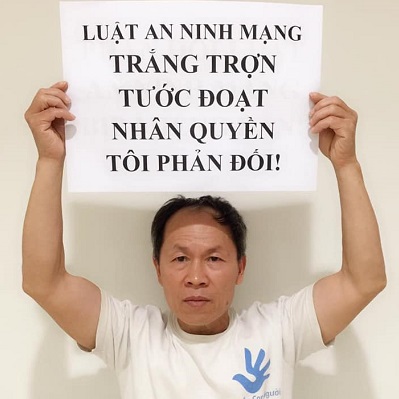 Truong Van Dung
Truong Van Dung will have his appeal trial on July 13. A long-time activist who has been involved in multiple protests, Dung was sentenced to six years in prison for spreading "anti-state propaganda" in March 2023.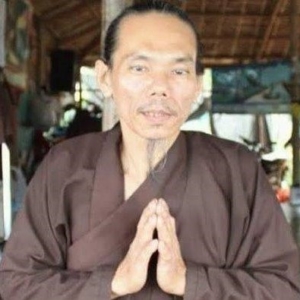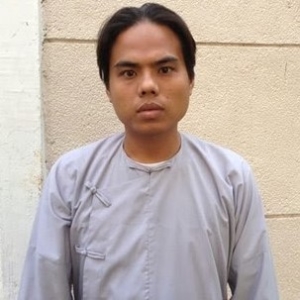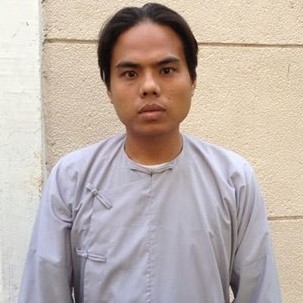 Bui Van Trung and Bui Van Tham
Bui Van Trung and his son Bui Van Tham, members of the non-state sanctioned Hoa Hao Buddhist Church, were released from prison in the last week of June. The father-and-son pair were convicted in 2018 for creating a "public disturbance" and were sentenced to six years each. In mid-2022, Trung was diagnosed with colon cancer but had issues in receiving adequate medical treatment, according to his family. Trung's daughter, Bui Thi Bich Tuyen, and his wife, Le Thi Hen, also were charged with crimes and were given prison sentences of three years in prison and two years of probation, respectively.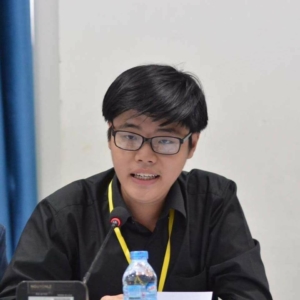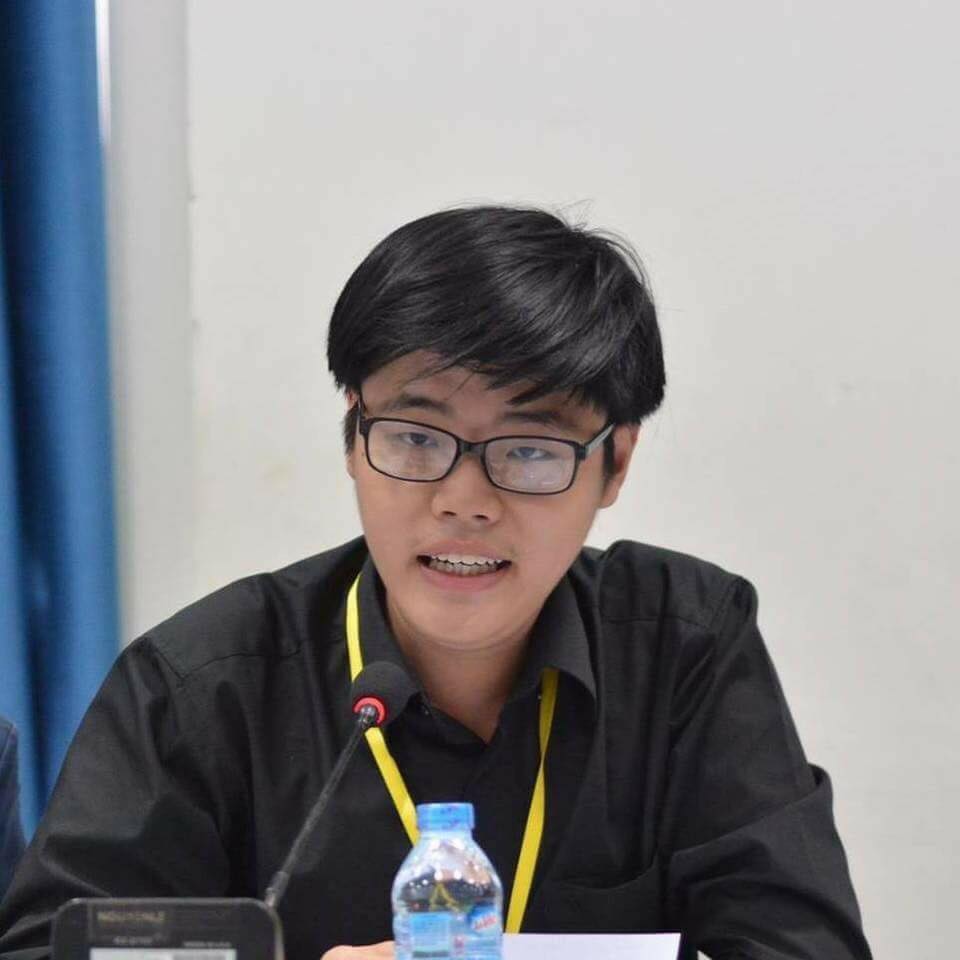 Tran Hoang Phuc
Tran Hoang Phuc has finished his six-year sentence and has been released from prison. Phuc was convicted in 2017 of disseminating "anti-state propaganda" for his online postings, according to Article 88 of the 1999 Criminal Code. It has also been reported that Vu Quang Thuan, Phuc's co-defendant in the same case, has contracted tuberculosis in prison, and his aging mother is currently in a dire economic situation.
At Risk
According to RFA, three of the five lawyers defending the Bong Lai Temple case and who were harassed by the police, have fled Vietnam: "Dang Dinh Manh and Nguyen Van Mieng flew into Washington's Dulles International Airport last week. A third lawyer, Dao Kim Lan, told Voice of America that he was in 'a very safe place' and was arranging his new life."
International Advocacy
Project 88 joined 64 other international human rights, free expression, and environmental organizations in issuing an open letter calling on former U.S. President Barack Obama to pressure Vietnam to release Hoang Thi Minh Hong.
The Foreign, Commonwealth & Development Office (FCDO) of the UK issued a statement regarding the arrest of Vietnamese climate advocate Hoang Thi Minh Hong.
Statement by the UN Environment Programme regarding the imprisonment of Hoang Thi Minh Hong.
The EU-Vietnam's annual Human Rights Dialogue took place in Hanoi on June 9. Read about what was discussed, here.
NEWS & ANALYSIS
'There is nothing for me': Vietnam drought dries up income. AFP; June 16, 2023: After a series of heatwaves, including a record high in May, and an unprecedented drought, rivers and reservoirs in northern Vietnam are running dry, pulling locals who survive off the water into serious economic difficulty.
Vietnam faces many risks with climate change. Why is it jailing activists? Washington Post Editorial Board, June 15, 2023: Ms. Hoang served as an Obama Foundation scholar from 2018 to 2019, and her classmates have asked former president Barack Obama to intervene. She has long been prominent in environmental issues in Vietnam. CHANGE sought to educate the public about the impact of coal-burning on the environment and attempted to mobilize communities against the financing and construction of new coal-fired power plants, including a petition drive in 2017 against one plant in Long An province that drew 15,000 signatures. The drive faltered when police intervened. Ben Swanton of the 88 Project said with Ms. Hoang "behind bars, the whole leadership of the climate change movement has been jailed."
Unraveling the Conflict: Understanding the Rising Tensions in the Cu Kuin District in the Central Highlands. Lee Nguyen, The Vietnamese; June 29, 2023. What were the underlying factors that led to this shocking event? The answer to this question lies in the complex population, security, and religious factors within the Ea Tieu and Ea Ktur communes.
Vietnam tells foreign social media to use AI to detect 'toxic' content. Reuters; June 30, 2023. Vietnam has told cross-border social platforms to use artificial intelligence (AI) models that can detect and remove "toxic" content automatically, the latest requirement in its stringent regime for social media firms, state media reported on Friday.
IN CASE YOU MISSED IT
We are in the process of revising our research methodology to ensure that it reflects our values. Among others, these values include protecting human rights defenders– who we see as the agents of progressive social change– and recognizing the indivisibility of all types of human rights. As such, you'll be seeing some changes to our Database of Persecuted Activists in Vietnam. Read about them here.
© 2023 The 88 Project
https://the88project.org/wp-content/uploads/2018/02/pastor-nguyen-trung-ton-e1556420607962.jpg
808
809
kayleedolen
https://the88project.org/wp-content/uploads/2019/01/88project.png
kayleedolen
2023-07-05 19:24:48
2023-07-05 19:24:48
Vietnam Free Expression Newsletter No. 24/2023 – Weeks of June 13-20, June 21-27, and June 28-July 3