Vietnam Free Expression Newsletter No. 23/2023 – Week of June 6-12
Greetings from The 88 Project. We bring you news, analysis, and actions regarding human rights and civil society in Vietnam during the week of June 6-12.
We have an update on the detention of Hoang Thi Minh Hong. Another educator was arrested. Prominent NGO leader Dang Dinh Bach began a hunger strike to demand justice. A former activist escaped from Vietnam with his family. One former prisoner describes the terrible conditions in prison. A rare armed assault on police stations took place in the Highlands. International organizations continue to denounce the arrests of environmental activists as Vietnam backtracks on its environmental promises. The country experiences severe power shortages due to poor management of the power grid despite a surplus of solar power.
The newsletter will be on break after this week and will return on July 3.

HUMAN RIGHTS & CIVIL SOCIETY
Political Prisoners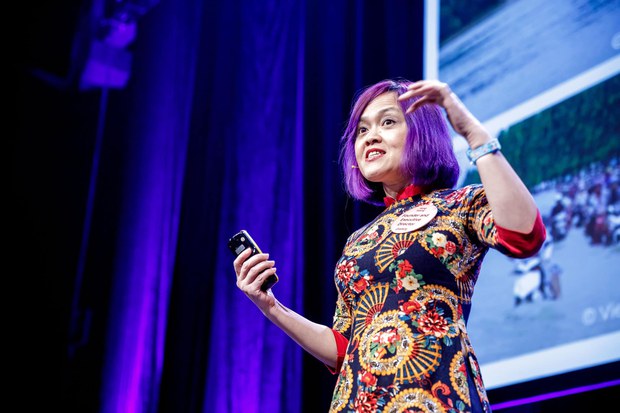 Hoang Thi Minh Hong, Source: CHANGE via RFA
Ho Chi Minh City police detained climate activist and former Obama Foundation scholar Hoang Thi Minh Hong on May 31, 2023 without charge, along with approximately 15 current and former staff and her husband. Hong was forced to confess to the charge of "tax evasion" (Article 200 of th 2015 Criminal Code) on June 1 and was then formally arrested and charged. While her staff and husband were released, Hong is being held incommunicado at Chi Hoa detention center. At this point, we can expect a long period of pre-trial detention (up to a year), an indictment, and a trial that results in a prison sentence. Hong is facing between two and seven years behind bars in a prison system notorious for torture, willful neglect, and the death penalty. If convicted, Project 88 estimates Hong will receive a prison sentence of more than four years.

Jailed environmentalist Dang Dinh Bach began his hunger strike on June 9 to press for "the environment, justice, and climate," according to his wife, Tran Phuong Thao.  A member of a group of prominent NGO leaders in Vietnam who were charged with tax evasion, Bach is serving a five-year sentence in Nghe An's notorious Prison No. 6. This is Bach's fourth hunger strike since his arrest in June 2021, and potentially the most risky. Bach told his family not to send him any food other than hydration and electrolyte replenishment packs for emergency use.
Bach has stated that he has refused all medical checkups, refused to sign any paperwork, and denounced the prison authorities taking videos of him without his permission. He urged his colleagues to continue fighting for victims of the thermoelectric projects at Nghi San 2, Hai Phong, Vinh Tan, and the hydroelectric projects in upstream Mekong which are causing severe damage to the ecosystem in southern Vietnam and threaten the livelihood of 20 million people. Bach also sent a call to the international community regarding the illegal dumping of the outdated herbicide Nicotex in Thanh Hoa, the forced relocation of villagers due to the Son La hydroelectric project, and the planting of rubber trees in the northwest region.
Read more about Bach and how you can support him, here.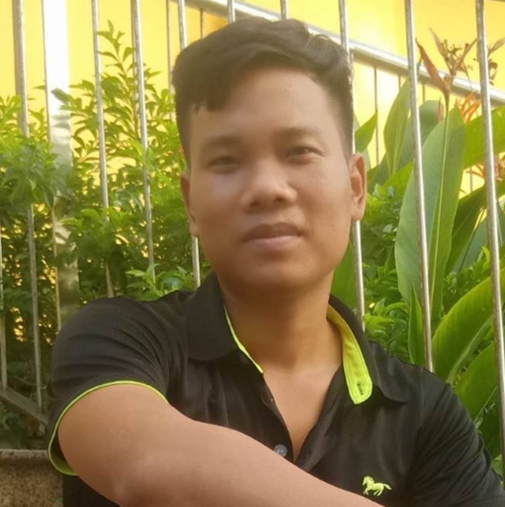 Pham Long Dai
Former political prisoner Pham Long Dai, who was released from prison three months early after serving nearly six years for spreading "anti-state propaganda," told Project 88 that he was physically and psychologically abused by prison guards. They put him in the same cell with prisoners on death row in order to intimidate him and force him to confess. He was not allowed to see a lawyer or his family for months. He was also routinely deprived of food and clean water and could only take a shower twice a week. Dai finally succumbed and signed a "confession" due to the severity of the punishment.
At Risk
Long An provincial police have issued a warrant for three human rights lawyers who worked on the Bong Lai Temple case. They are Nguyen Van Mieng, Dao Kim Lan, and Dang Dinh Manh. According to the police, the men have been summoned several times to answer questions about their online postings, which are deemed to violate Article 331,  "abuse of democratic freedoms." However, the three have neither appeared nor given a reason for not showing up for questioning.
On June 6, Dong Nai provincial police arrested Tran Minh Hung, former president of Dong Nai University, and Phan Ke Thanh, former chief of the school's Finance and Planning Office. According to state-run Thanh Nien, they are being investigated for "abuse of their positions while carrying out official duties," presumably according to Article 356 of the 2015 Criminal Code, although the article does not supply any further details. The offices and residences of the two men, as well as those of several other employees of the school, were also searched by the authorities.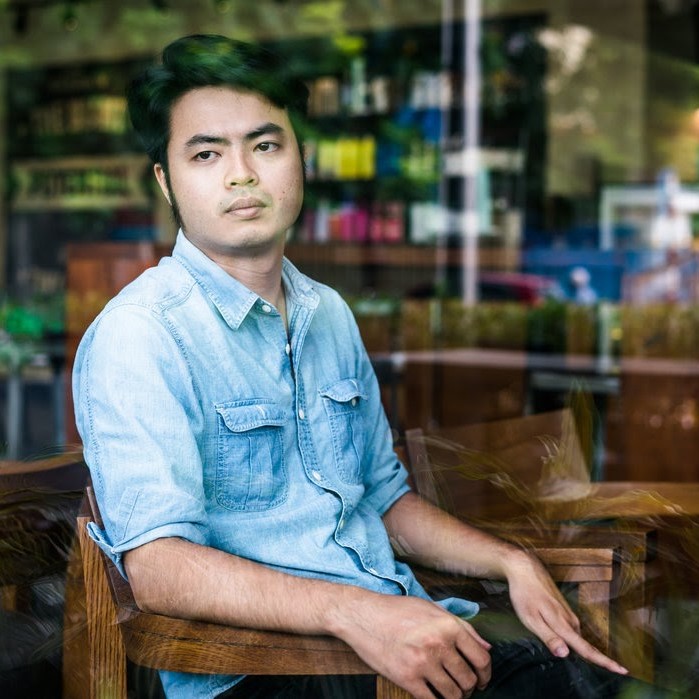 Nguyen Anh Tuan
Human rights activist Nguyen Anh Tuan and his family safely left Vietnam and emigrated to Canada, arriving in Toronto on June 7. In early 2019, Tuan was active in providing the public with information about the deadly Dong Tam raid and became a constant target of police surveillance and harassment. At one point he had to take refuge in the German Embassy for safety reasons. It is not clear how he managed to get out of the country.
International Advocacy
Germany alarmed by detention of Vietnam climate activist, warns on coal phase-out pact with Hanoi. AP; June 7, 2023: The Foreign Ministry said the involvement of civil society in the process was "explicitly anchored in the agreement with Vietnam at the behest of the German government. Climate and environmental protectors such as Hoang Thi Minh Hong play an indispensable role," it said.
EU: Press Vietnam to End Rights Abuses. Human Rights Watch; June 7, 2023: Through the creation of a Domestic Advisory Group, the EU-Vietnam Free Trade Agreement was also supposed to promote the participation of independent civil society groups to help oversee the implementation of the trade and sustainable development chapter of the agreement. … Of the Domestic Advisory Group's seven members approved by the Vietnamese government, at least four organizations are closely linked to the ruling Communist Party of Vietnam and chaired by senior party members.
NEWS & ANALYSIS
Breaking News: The BBC Vietnamese reported that two police stations in Cu Kuin, Dak Lak Province, were attacked by an armed group early Sunday, resulting in multiple fatalities, including ethnic minorities, police officers, and village officials. Sixteen people have been arrested. News of the event first surfaced on several state-run websites early Sunday morning but were subsequently taken down. Hours later, an official account re-appeared, calling it a terrorist act. Details are still murky and cannot be independently verified at this time. The area has long been a flashpoint of land disputes, repression of religious freedom, and racial discrimination.
***
Vietnam factories near Hanoi told to cut power 50% on blackout risk. Nikkei Asia; June 8, 2023: Hanoi's daily electricity consumption in May averaged about 75 million kilowatt-hours, up 20% from the same month last year. The availability of hydroelectric power, northern Vietnam's main source of electricity, is down due to depleted water resources in mountainous areas. Offices in downtown Hanoi have experienced short power outages and there have been incidents of people trapped in condominium elevators due to blackouts. … Solutions have been slow to get off the ground. The announcement of a national power development plan covering 2021-30 was delayed until May of this year.
Plan to Move Vietnam to Carbon Neutrality Faces Hurdles. VOA; June 9, 2023: Delayed by more than two years, the plan, known as PDP8, for Power Development Plan 8, sets goals for 2030 with an eye toward the 2050 deadline. PDP8 would require $134.7 billion in funding for new power plants and grids to meet 2030 targets. … The planning within PDP8 is lackluster, doing just enough to unlock JETP funds as well as private investment into renewable projects, said Zachary Abuza, a Southeast Asia expert at the National War College in Washington. … The country's leading anti-coal campaigner, Nguy Thi Khanh, was sentenced to 16 months in prison on tax evasion charges in June last year. Khanh was released five months early in May 12, but her jailing showed a division within the government on moving away from coal. … Ben Swanton, co-director of a human rights group, The 88 Project, said Khanh's release shows the role outside pressure could have on pushing Vietnam to release jailed environmentalists.
Is Vietnam backtracking on environmental promises? David Hutt, Deutsche-Welles; June 9, 2023: Ben Swanton, a co-director of the 88 Project that collects data on human rights in Vietnam, said that there was "clear evidence" that the cases against the five environmentalists were "politically-driven and designed to criminalize climate activism using false charges of tax evasion." Partly, it's a matter of power, he added, explaining that the environmentalists had formed their individual non-profit groups into powerful advocacy coalitions, which brought them into conflict with the one-party government. "These activists figured out a way to organize within the system to shape state policy. That was a bridge too far for the Communist Party." … The Vietnamese government had committed itself to numerous reforms when signing a free-trade agreement with the EU in 2020. Many activists and campaigners say that the human rights situation has actually worsened since that deal went into effect.
TikTok probe's findings expected in July: deputy minister. VNA, Vietnam Express; June 5, 2023: Besides inspection and detection of violations, the ministry released a set of messages in content management on cross-border social networking platforms such as Facebook, TikTok, and YouTube. The ministry also calls for providing information, particularly legal regulations, to content creators in Vietnam and abroad who are expected to join in creating a healthy social networking environment and removing dirty content. From April 15 to May 15, at a request of the Ministry of Information and Communications, Facebook blocked and removed 399 posts with false information and anti-state content, accounting for 91% of the requests; Google removed 1,901 videos on YouTube, accounting for 94%; and TikTok blocked and removed 51 links, accounting for 98%.
© 2023 The 88 Project
https://the88project.org/wp-content/uploads/2023/06/DDB-Relay-Image.png
565
569
kayleedolen
https://the88project.org/wp-content/uploads/2019/01/88project.png
kayleedolen
2023-06-14 01:32:04
2023-06-14 01:32:04
Vietnam Free Expression Newsletter No. 23/2023 – Week of June 6-12