Tran Van Bang
Current Status: Pre-trial detention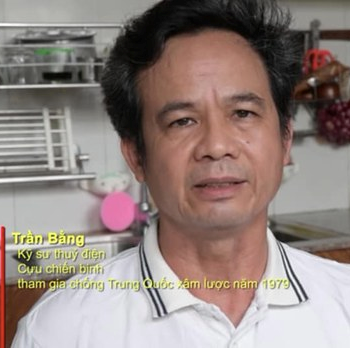 Other Names: Trần Văn Bang
Date of Birth: March 1, 1961
Gender: M
Ethnicity: Kinh
Occupation: Engineer, Veteran
Last Known Prison: Chi Hoa prison, Ho Chi Minh city
Areas of Activism:
Democracy
Freedom of expression
Sovereignty
Known Affiliations:
Highlighted Human Rights Concerns:
Denial of Adequate Medical Treatment or Supplies
Prolonged Incommunicado Detention
Denial of Family Visit/Punitive Prison Transfer
March 2023:
Tran Van Bang's family reported that he lost 10 kilograms due to untreated health problems, bad food, and alleged poor prison conditions. According to his sister, Tran Thi Biet, Bang has a tumor in his lower stomach the size of about 20 centimeters. Doctors from 30/4 Hospital recommended surgery, but Bang would like to get a biopsy first to be certain whether it's malignant. He also wants to make a will in case he doesn't survive the surgery. Bang was very happy that his 91-year-old mother was able to visit him for the first time in over a year. He's reported to be in bad health but in good spirits.
February 2023:
Tran Van Bang was allowed to see his lawyers for the first time since his arrest in March 2022, after the state concluded their investigation into his online activism. Even though his health has reportedly been deteriorating while in detention, he was only allowed to be examined by doctors after his lawyers sent a petition earlier in the month requesting that he receive medical help. It is not clear what the prognosis was.
Details - Background, History of Activism.
Tran Van Bang is a pro-democracy activist and a local dissident who is deeply concerned about Vietnamese social and political issues. He is also a member of the Le Hieu Dang Club, a community organization advocating for democracy and the protection of Vietnam's sovereignty. Bang attended several anti-China protests in Vietnam. In 2015, he was assaulted by local public security forces at a rally in Ho Chi Minh City protesting China and Xi Jinping's visit to Vietnam.
Arrested March 1, 2022. Charged under Art. 117 (2015 Code).
March 1, 2022
Ho Chi Minh city public security, Ho Chi Minh city
Ward 25, Binh Thanh district (
map
)
Dang Dinh Manh
Nguyen Van Mieng
freedom from arbitrary arrest or detention
liberty and security of the person
freedom of expression
Tran Van Bang received a summons dated February 25, 2022 by the Ho Chi Minh city public security, requesting him to be at the Investigating Agency Office (in District 1) on March 1. It is reported that he did not comply with the summons.
On March 1, state media reported that Ho Chi Minh city public security arrested Tran Van Bang at his house. He is accused of "storing, making, and posting online materials that propagandize, distort, and defame the Socialist Republic of Vietnam" under article 117 of the 2015 Criminal Code.
According to state media, Bang's Facebook posts had "intended to defy the government and negatively affect social security and order." The authorities also declared that they searched his house and found "a number of books and materials containing anti-state information."
Following Bang's arrest, one of his lawyers, Dang Dinh Manh, shared on his Facebook that Tran Van Bang signed a contract with the lawyers before his arrest. On March 5, lawyer Dang Dinh Manh confirmed that the registration to defend his client had been approved within 24 hours. It was unprecedented, as Vietnamese lawyers usually face difficulties in the registering procedures required by law enforcement.
On March 11, Tran Van Bang was transferred from the District 12 Detention Center to Chi Hoa prison without informing his family. The family only found out about the transfer on March 15 when they visited the detention center in District 12.
December 2022:
Facebooker Tran Van Bang, held in pretrial detention since his arrest in March 2022, told his family that his health had taken a turn for the worse with several symptoms such as yellow fluid in both ears, fluid in both eyes, and a growing lump in one part of his body. Bang said he needed medical attention. He also asked for help drafting a will. His lawyers, Nguyen Van Mieng and Dang Dinh Manh, requested that Bang be immediately taken to a hospital for treatment.
Bang was also allegedly facing extended investigation, according to his lawyer Dang Dinh Manh.
In an interview with RFA on February 17, 2022, Bang shared that due to his health problems, he had closed his Facebook account since December 26, 2021. He is facing severe eyesight issues and finger myositis.
November 2022:
Tran Van Bang, last known to be held at Chi Hoa prison, was reportedly in failing health and in need of medical treatment. His sister reported that his requests to be examined by a doctor had allegedly been denied several times; prison officials also allegedly said they'd take him to the hospital "if it became an emergency."
Profile last updated: 2023-03-15 18:48:17