Vietnam Free Expression Newsletter No. 43/2023 – Week of Nov. 7-15
Greetings from Project88. We bring you news, analysis, and actions regarding human rights and civil society in Vietnam during the week of Nov. 7-15.
"Previously, Vietnam generally targeted human rights activists and advocates for democratic reform. In recent years, however, the government has begun to target people who run non-governmental organizations that work on development issues. Of the energy policy and environmental activists who have been arrested and imprisoned, many have worked previously with the government and were working on issues that are official government policy priorities. These arrests call into question Vietnam's commitment to sustainable development in the country." 
– Project88 in one of its two two submissions ahead of the The UN Special Rapporteur on the Right to Development, Professor Surya Deva's, visit Vietnam from Nov. 6-15.
***
At least seven activists reported to Project88 that they were put under surveillance during the UN Special Rapporteur on the Right to Development, Surya Deva's, trip to Vietnam, though the total number is likely higher. Also during Prof. Deva's visit, authorities arrested Luu Binh Nhuong, a former member of the National Assembly and current deputy head of a parliamentary committee, for alleged extortion. Reuters has reported that Nhuong "was known for occasionally expressing critical opinions about government officials and the security forces." This story is still developing.
For more coverage of the UN SR's trip, as well as Asia-Pacific Climate Week, read the "International Advocacy" section below.
HUMAN RIGHTS & CIVIL SOCIETY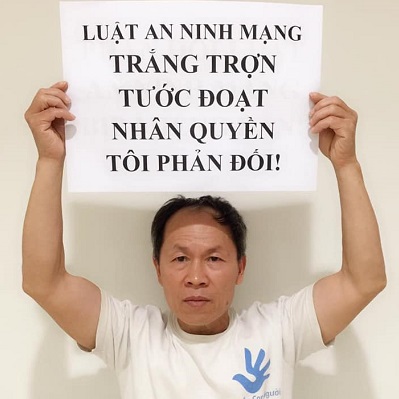 Truong Van Dung
On Nov. 9, pro-democracy activist Truong Van Dung was transferred from An Diem Prison in Nghe An Province (northern Vietnam) to Gia Trung Prison in Gia Lai Province (the Central Highlands) hundreds of miles away. It is not clear why he was moved and whether his family had been notified ahead of time. Punitive prison transfers are often used as a means to further isolate prisoners from their support networks or to punish them for speaking up for their rights or the rights of other prisoners. A recent example is described below:
Bui Tuan Lam, aka Onion Bae, told his family during their most recent visit that the reason he was transferred from Hoa Son Prison in Danang Province to Xuan Loc Prison in Dong Nai Province in September was because on Aug. 30 he protested that he was taken to court for his appeal trial without being given any prior notice. Despite his protest, he was forcibly brought to court anyway. After the trial, he alleges that prison guards shackled his legs and put him in solitary confinement for seven days and seven nights.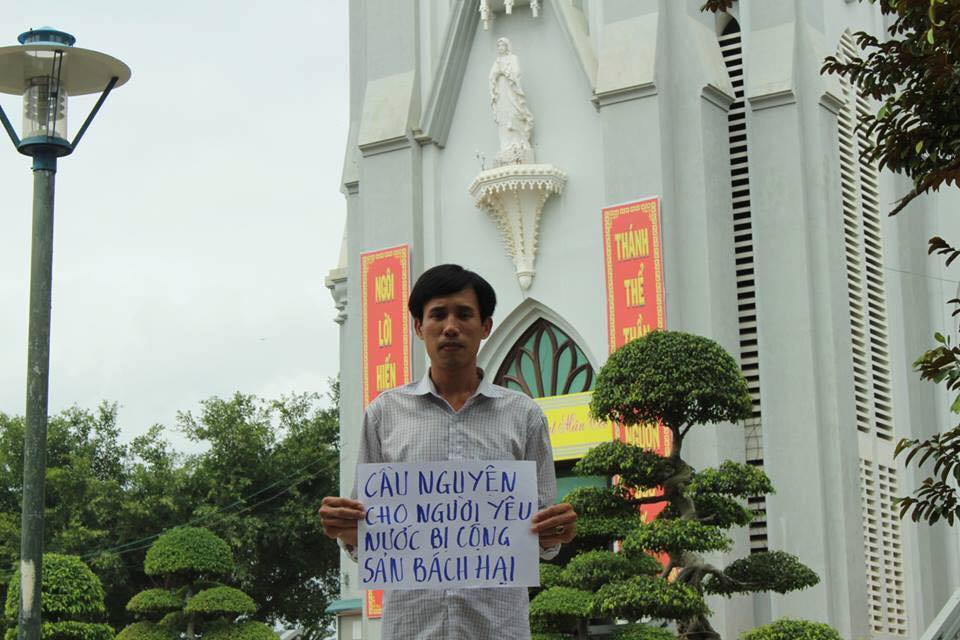 Hoang Duc Binh
On Nov. 12, Hoang Duc Binh's mother and younger brother visited him at An Diem Prison. By law the meeting was supposed to last one hour, but it was abruptly cut off after 35 minutes by a Lt Lê Văn Hiếu. When the family protested, Hieu told them the reason was because they were overloaded with visit requests. The prison guards also told the family Binh was not allowed to receive any rice they sent him via the post and told them to take back the 3kg they sent last month. No reason was given. Binh is a labor and environmental activist serving 14 years in prison.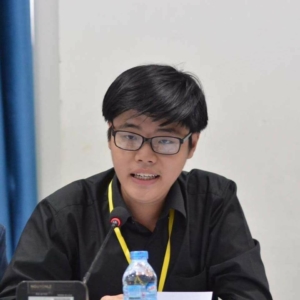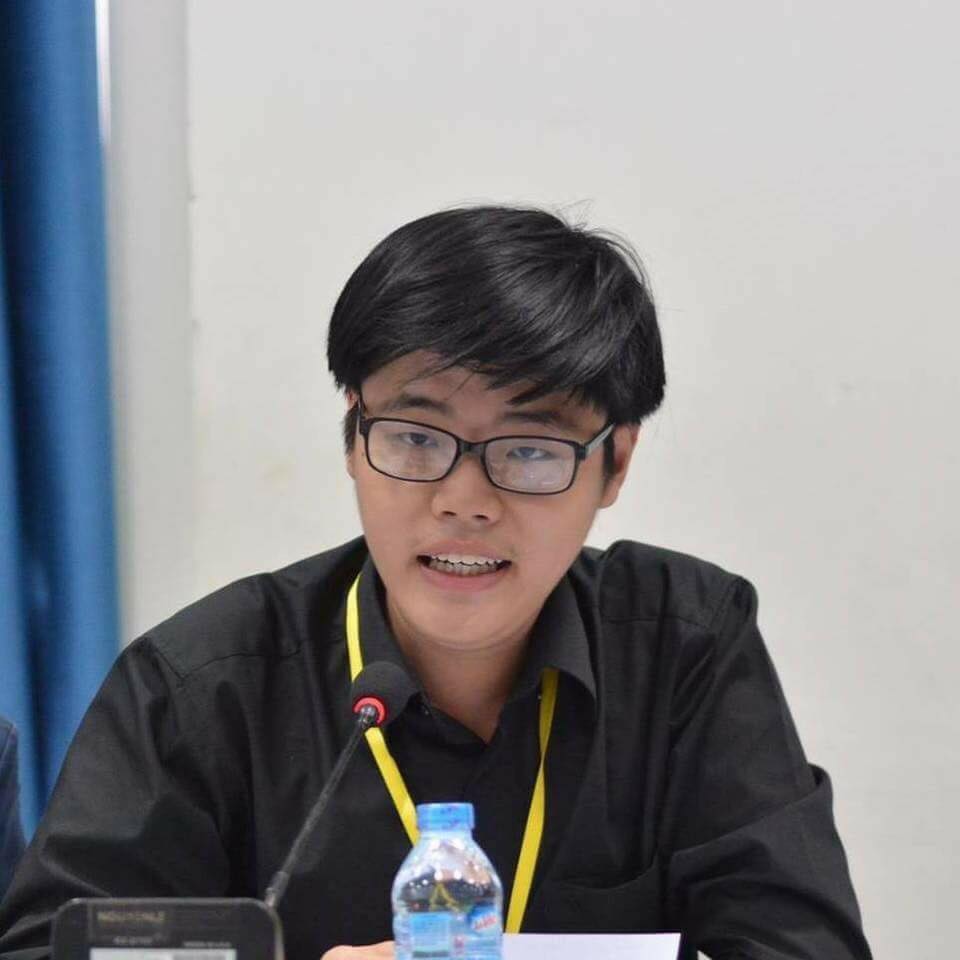 Tran Hoang Phuc
On Nov. 6, former political prisoner Tran Hoang Phuc reported to his probation officer as part of the supervised release order. He was questioned for three hours about his online activities and his taking online courses from Hoa Sen University in Business Management and International Law. Phuc told Project88 he felt intimidated and that the officers in charge, who were not in uniform, treated him in a very condescending and threatening manner.
Residents in the Loc Hung Vegetable Garden area in Ho Chi Minh City (HCMC) told Project88 they received hand-delivered notices from the police, telling them that the construction of a school there by a private contractor would begin soon. They said the letter was virtually an eviction notice that was issued without lawful basis. Experienced government watchers say based on the behavior of the authorities in the past, it's likely the mass eviction will take place right before Christmas when most people are occupied. Representatives from the U.S. State Department met with some of these families last July.
International Advocacy
"The threat of criminal sanctions for accessing information connected to the energy transition process will inhibit both civil society and other kinds of energy transition enterprises from making informed decisions and are likely to fundamentally hamper the energy transition process. Cooperation on JETP must be based on principles of international law, including accountability, participation and transparency."
– Project 88 and the Vietnam Climate Defenders Coalition
In addition to our joint submission with the Vietnam Climate Defenders Coalition, Project88 also lodged a separate submission to the UN Special Rapporteur on the Right to Development, Professor Surya Deva, ahead of his visit to Vietnam from Nov. 6-15. In it, we highlighted a myriad of issues facing Vietnamese civil society actors that are preventing them from meaningfully contributing to sustainable development, including worrisome restrictions on foreign development aid.
In a press conference concluding his 10-day visit to the country, Prof. Deva applauded Vietnam's development efforts generally but spoke of three specific challenges moving forward: "processes, participation and planet."
"I am concerned that due to limited civic space, active, free and meaningful participation of people in decision-making may be difficult," Prof. Deva said. The full statement and preliminary visit observations can be read in English and in Vietnamese. A formal report is expected to be available in September 2024.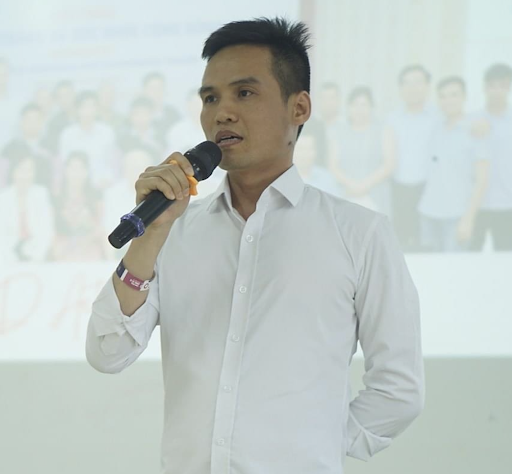 Dang Dinh Bach, one of six Vietnamese NGO leaders working on environmental issues that has been arrested in the past two years. 
Ahead of COP28, which will begin at the end of November in Dubai, Asia-Pacific Climate Week meets from Nov. 13-17 in Malaysia to discuss regional issues. Public banks are expected to play a key role in these meetings as countries strategize funding plans for ambitious climate change mitigation programs. Vietnam's own funding and implementation plan for its $15.5 billion "Just Energy Transition Partnership" (JETP) is still being privately negotiated.
Tanya Lee Roberts Davis of the NGO Forum on ADB expressed skepticism in the Southeast Asia Globe this week about financial institutions like the World Bank and the Asian Development Bank's abilities to support "Just Transitions" to clean energy. She notes that Vietnam's arrest of key climate leaders doesn't bode well for the success of the JETP plan in Vietnam, whose implementation is currently being negotiated without civil society input. "The ADB and the World Bank Group also have clear provisions guaranteeing access to information, transparency and public participation enshrined in policy, none of which is possible in the current context in Vietnam," notes Roberts Davis.
Lastly, ASEAN reports on its Special Meeting 2/2023 of the ASEAN Intergovernmental Commission on Human Rights (AICHR).
NEWS
Vietnam will struggle to meet 2030 offshore wind goal, top official says. Reuters; November 8, 2023: G7 members have raised concerns for Vietnam's "lack of appropriate policies, regulations and procedures" in a document prepared ahead of the UN Climate Change Conference that begins on Nov. 30 in Dubai. The paper takes stock of discussions with Hanoi over climate funding and its commitment to cut carbon emissions. Finalised in late October and reviewed by Reuters, the document warns of insufficient data on offshore wind speed and the structure of the seabed off Vietnam. It also notes the country has limited domestic financial capacity and little experience in the offshore sector.
Vietnam Leader Calls for Wildlife Safeguards After Uproar Over Huge Ha Long Bay Construction Site. Bloomberg; November 8, 2023: Vietnamese officials are being ordered to tighten environmental protections in the province where an approved project featuring villas and seven-story hotels near the Unesco World Heritage Site Ha Long Bay triggered a public outcry. Quang Ninh Province People's Council Chairman Nguyen Xuan Ky directed local agencies to improve preservation management of Ha Long Bay and Bai Tu Long Bay ecosystems and biodiversity, according to a posting on the provincial government's news website. The province, he added, won't "attract investment at all costs" or trade environmental protections for economic growth.
ANALYSIS
The Vietnamese government confirms that the number of people sentenced to capital punishment each year has increased by about 30% compared to the previous year. From 2016 to 2021, a total of  2,339 individuals were sentenced to death. Vietnam Ranked Among Top Nations for Capital Punishment: A Capital of Capital Execution. Lee Nguyen, The Vietnamese; November 9, 2023.
To attract substantial investment from the United States, it seems Vietnam must undertake more strategic efforts and nuanced approaches. The Intersection of Intel, Capitalist Dynamics, and Nguyen Phu Trong's Leadership. Nguyen Anh Tuan, The Vietnamese; November 14, 2023.
On a note of extreme irony, Vietnam "briefed the participants on Vietnam's correctional landscape, which follows the Constitution and law…" 41st Asian & Pacific Conference of Correctional Administrators opens in Hanoi
© 2023 The 88 Project
https://the88project.org/wp-content/uploads/2022/05/Truong-Van-Dung.jpg
399
399
kayleedolen
https://the88project.org/wp-content/uploads/2019/01/88project.png
kayleedolen
2023-11-16 00:52:25
2023-11-16 00:52:25
Vietnam Free Expression Newsletter No. 43/2023 – Week of Nov. 7-15