Bui Tuan Lam
Current Status: Pre-trial detention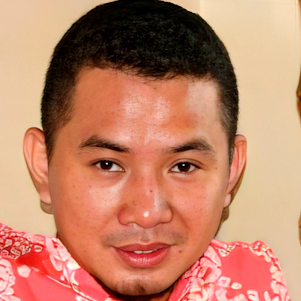 Other Names: Thánh Rắc Hành, Peter Lam Bui
Date of Birth: 1984
Gender: M
Religion: Christian
Ethnicity: Kinh
Occupation: Entrepreneur
Areas of Activism:
Anti-corruption
Freedom of expression
Human rights
Known Affiliations:
Details - Background, History of Activism, Family Situation, Contact Information.
Bui Tuan Lam runs a beef noodle stall in Danang city. He was previously a human rights and democracy activist but inactive at the time of his arrest.
Profile photo source: VN Express
On November, 2021, Lam posted a video on his Facebook account in which he imitated Turkish celebrity chef Nusret Gökçe, or "Salt Bae," who had recently hand-fed a pricey chunk of gold-coated steak at his London restaurant to Vietnam's Minister of Public Security, To Lam. Several days later he was summoned by police.
According to the Public Security of Danang City, since 2013, Bui Tuan Lam has regularly posted and shared content online that insulted the honor and reputation of the government and party leaders. His Facebook account has more than 12,000 followers. He also runs a YouTube channel named "Thánh Rắc Hành" with 15,000 followers where he shares his social and political views and has supported political prisoners like Pham Doan Trang. Also, he blogged about his charity trips.
Lam has participated in a training course on "civil society" and "nonviolent resistance." He engaged in the UPR mechanism in 2014; upon his return, he was interrogated at the airport and his passport was confiscated.
Lam is known as a member of several state blacklisted civil society organisations, including No-U Football Club- Hanoi and Con Duong Viet Nam.
November 15, 2021: summoned and harassed by the local public security forces for posting parody video
Intimidation
Police summons
November 15, 2021 - January, 2022
Public security
freedom of expression
respect of privacy, family, home, and correspondence
Vietnam's social media exploded at the end of 2021 as the Minister of the Ministry of Public Security, To Lam, was recorded being hand-fed a gold-covered steak at Salt Bae's London restaurant in a viral video.
Days later, on November 10, 2021, Bui Tuan Lam filmed himself imitating the famous hand gesture of Nusret Gokce, the internet famed "Salt Bae." The video neither mentioned To Lam, nor directly referenced the golden steak video. However, it was considered sensitive enough by the local security forces for them to summon Bui Tuan Lam and "invite" him to "provide information on criminal allegations" several times. Lam refused to follow these summons, citing that they did not provide any legal justification about the meeting nor the "criminal allegations."
As noted by Bui Tuan Lam, from the time of the incident until January 21 2022, his noodle shop was harrassed occasionally by the local public security forces.
Arrested September 7, 2022. Charged under Art. 117 (2015 Code).
September 7, 2022
Danang City public security, Da Nang
Hoa Minh, Lien Chieu (
map
)
The People's Court of Danang City
freedom from arbitrary arrest or detention
liberty and security of the person
freedom of expression
respect of privacy, family, home, and correspondence
Human Rights Watch
Around 4pm on September 9, 2022, Bui Tuan Lam was detained on the street while leaving his brother's house, and his wife lost contact with him. Per his wife, neighbors reported that Lam was arrested by about 7-8 policemen in plain clothes. He was then taken to the police headquarters; the arrest warrant was read there. At about 7pm, Lam was taken to his home by the police; only the house search warrant (not the arrest warrant) was read to his family members there.
The police entered the house and intimidated his family members, including the elderly and children. These family members requested the police show them a search warrant. However, the police officers said they would carry out a search first and provide them with the warrant later. The police allegedly also assaulted Lam's younger brothers. During the search, the police took Lam inside the house; Lam started to shout loudly "Freedom for Vietnam," and he also sang a religious song. But then he was forced to stop and not allowed to speak with other family members. After the search, they dragged Lam away as he continued to shout. They shoved him into the car and gagged him with a dirty towel. The police confiscated three "human rights" t-shirts, one karaoke microphone, one book of Trinh Cong Son songs, and Lam's and his wife's phones.
Profile last updated: 2022-10-24 19:48:08