Vietnam Free Expression Newsletter No. 35/2023 – Week of September 12-18
Greetings from The 88 Project. We bring you news, analysis, and actions regarding human rights and civil society in Vietnam during the week of September 12-18.
Ngo Thi To Nhien, executive director of Vietnam Initiative for Energy Transition (VIET), has been detained. Hoang Thi Ming Hong, former director of the Center of Hands-on Action and Networking for Growth and Environment (CHANGE), will face trial next week on charges of "tax evasion." Two activists are relocating to the U.S. Another death row inmate faces an impending execution despite outstanding questions in his case.
***
"My soul will finally rest only when justice has been served. Then you can retrieve my remains. If my name has not been cleared, do not take me home." – Le Van Manh, death row inmate
HUMAN RIGHTS & CIVIL SOCIETY
Human Rights Updates
Ngo Thi To Nhien, executive director of Vietnam Initiative for Energy Transition (VIET), was reportedly detained on Sept. 15 for unknown reasons. "She has more than 20 years working experience and her professional activities focus on energy and environmental economics, energy modeling, Ngo energy policy, and assessment of low carbon energy technologies." The police also searched the VIET office and interrogated the staff but have not announced any charges. We are closely monitoring this story as it develops.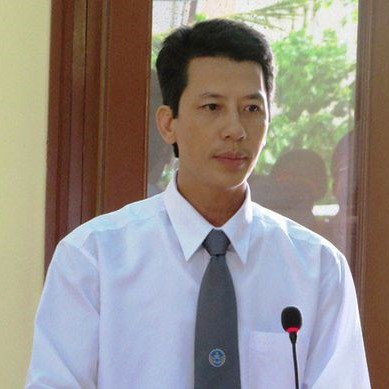 Vo An Don
Two activists are relocating to the United States under an agreement negotiated ahead of President Biden's recent visit to Hanoi, U.S. officials told Reuters. The first one is Vo An Don, a human rights lawyer who "campaigned for accountability for police abuse." Don and his family were stopped from leaving Vietnam last September 27 just as they were to board a flight to the U.S. The second person, whose name has not been released, is a Catholic from the Con Dau parish who was evicted from his home in 2018. Vietnam has also signed "a private agreement [with the U.S.] to make progress on religious freedom, non-governmental organization (NGO) operations in the country, prison conditions and labor laws," said one official.
The family of death row inmate Le Van Manh has received official notice of his impending execution and instructions to retrieve his body. Manh was likely wrongfully convicted in 2003 of "murder and rape" of a 14-year-old girl. He has always maintained his innocence; he claimed in court that he was framed and was forced to falsely confess under duress. See the video of his story and a letter to his mother and his son, which he managed to sneak out on a t-shirt, here.
Political Prisoners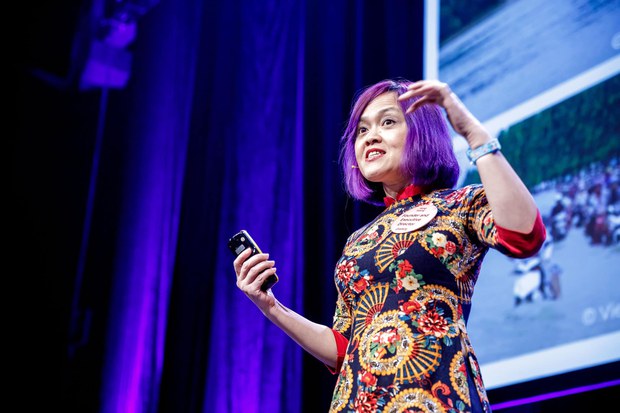 Hoang Thi Minh Hong
Hoang Thi Minh Hong had two visits from her lawyer last week, and she appears to be well. The police seem to be giving her better treatment than before. She is now in a 25-person room. Her situation has improved, as there is more food to share and more things to do. The investigation report is finished, and the police stated that they will not prosecute the other individuals at CHANGE for now. They have forwarded the investigation's conclusion to the Procuracy. The detention order has been extended to Sept 23. So far no other official paperwork has been sent to her family, but Hong's lawyer has received a notice from the police saying the trial date has been set for Sept. 28.
Le Thanh Lam, the wife of noodle seller Bui Tuan Lam, told Project 88 that her husband is being held at Hoa Son detention center in Danang. When she went to visit him on Sept. 6, she was told Lam was being "disciplined" and could not have visitors. She has filed a request for an official explanation.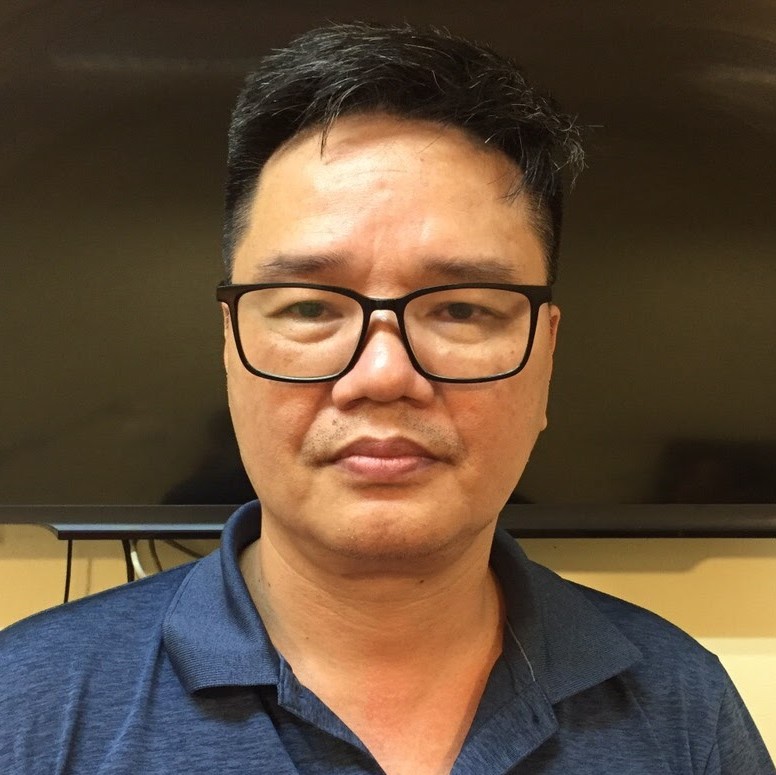 Mai Phan Loi
Journalist Mai Phan Loi was released from prison last week, 18 months early, and just one day before President Joe Biden arrived in Hanoi. Formerly the chairman of the Science Council of the Center for Media in Educating Community (MEC), which Loi and a few others created in 2012 with the blessing of the Ministry of Science, he was arrested in June 2021 and sentenced to 45 months in prison on "tax evasion" charges. The MEC itself was disbanded by the Ministry in November 2021. Neither Loi nor his family was given any notice of his early release. According to a close family friend who spoke to RFA on the condition of anonymity, officials at the U.S. Embassy had been working behind the scenes on Loi's case, as well as those of several other environmental activists, for many months.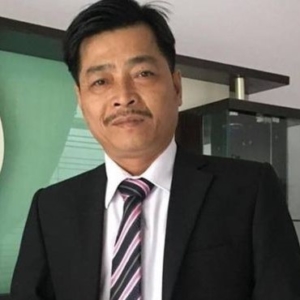 Ngo Van Dung
Independent journalist Ngo Van Dung completed his five-year sentence and was released on Sept. 14 to return to his home in Dak Lak Province, where he will be on probation for another two years. Dung was arrested in September 2018 as he and seven other members of the Constitution (Hien Phap) Group were calling on people to protest the proposed bills on Cybersecurity and Special Economic Zones. Speaking with RFA after his arrest, Dung maintained that even though he was charged with creating a "public disturbance," he did not violate any laws. He said when he challenged the prosecutors in court to show proof of his guilt, they remained silent. Dung also said that prison officials did not let him bring home 451 poems and songs that he had written while in prison.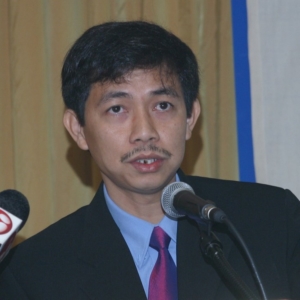 Tran Huynh Duy Thuc
The family of democracy activist Tran Huynh Duy Thuc has given Project 88 a detailed account of what happened before he and three other cellmates were allegedly threatened by knife-wielding strangers dressed as prisoners who entered their cells at Prison No.6 in Nghe An Province. The full story in English and Vietnamese can be accessed here.
Facebooker Nguyen Minh Son, arrested on Sept. 28, 2022 and charged with "anti-state propaganda," will finally be tried on Sept. 20, according to his family. Since his arrest, Son has not been able to see either a lawyer or his family. Attorney Ngo Anh Tuan has filed paperwork to represent Son at trial but has not been able to meet his client.
International Advocacy
States must guarantee fundamental freedoms online and during use of digital technologies, UN and regional experts say. See the UN Joint Declaration on Freedom of Peaceful Assembly and of Association and Misuse of Digital Technologies. 
Vietnam Caucus Co-Chair Lofgren Welcomes Release of Vietnamese Religious Prisoner of Conscience Nguyen Bac Truyen.
NEWS
Vietnam, US Upgrade Partnership; Activists Critique Silence on Human Rights. VOA; September 14, 2023: Singer and activist Do Nguyen Mai Khoi fled Vietnam for the United States in 2019 after being threatened with arrest. She is disappointed with Washington's standpoint as she has seen authorities jail all of the country's activists "who didn't want to stay quiet or live in hiding" and the government has begun arresting environmentalists and NGO leaders, she told VOA.
Jet and chip deals agreed during Biden's Hanoi trip. Lien Hoang, Nikkei Asia; September 11, 2023: Boeing will sell planes to two Vietnamese airlines, while other U.S. companies and the government plan to spend billions on Vietnam's semiconductor, rare earth minerals and energy sectors that are shifting out of China, the White House said on Monday. During U.S. President Joe Biden's trip to Hanoi, a raft of deals was announced. Semiconductor manufacturers from Amkor to Nvidia led deals that are meant to diversify supply chains to Vietnam, which also has one of the region's fastest-growing military budgets. Both countries face thorny geoeconomic decisions due to China's influence.
ANALYSIS
Biden's approach marks a contrast with his previous declaration that the key contest of the 21st century would be between democracies and autocracies. Before he was elected, he even promised to make Saudi Arabia a "pariah". The U.S. president now seems to accept that autocrats come in two varieties: those who are a threat to the United States and its allies; and those who are not.While it may make sense for the United States to choose the lesser evil, it is now unclear what role human rights play in American foreign policy. Biden would be wise to spell it out. Less ethical US foreign policy requires new logic. Hugo Dixon, Reuters; September 17, 2023.
China has already been reacting by using language warning south-east Asian countries from external meddling, sending the water cannon, sending more delegations prior to Biden's visit. None of this is new from China's playbook, but the Vietnamese are well aware and playing along while going ahead with the partnership with the US. China concerns drive historic upgrade in US-Vietnam relations. Mike Tatarsky, The Guardian; September 11, 2023.
The history of Protestantism in Vietnam's northern region after 1954 and across the entire country after 1975 is something that the government wishes to erase from the collective consciousness of Vietnamese citizens. Regardless, the suppression of this belief system continues to this day in areas inhabited by ethnic minority groups. 70 Years of Religious Oppression after the Battle of Dien Bien Phu. Lee Nguyen, The Vietnamese; September 12, 2023.
Comparing the ongoing trend in Vietnam with social research theories worldwide, the actions of Vietnamese media and other dominant groups in the country's social networking space can be referred to as "the universalization of the middle class." The Middle-Class Illusion in Vietnam. Nguyen Tan Trung, The Vietnamese; September 7, 2023.
In Vietnamese
Is the Church of God a dangerous entity as depicted by the government? Van Tam, Luat Khoa Magazine; July 13, 2023: A legalized religious organization in Vietnam since 2000, the group has been a target of negative propaganda by state media and has had at least 85 adherents "processed" by the police since the beginning of 2023.
An op-ed in state-run Nhan Dan is denouncing many NGOs and their leaders in Vietnam of "taking advantage of their status to engage in activities that go against the interests of the state and dilute the unity of our people." Anonymous, Nhân Dân; September 15, 2023.
© 2023 The 88 Project
https://the88project.org/wp-content/uploads/2022/10/Vo-An-Don.jpg
389
389
kayleedolen
https://the88project.org/wp-content/uploads/2019/01/88project.png
kayleedolen
2023-09-20 18:52:18
2023-09-20 18:52:18
Vietnam Free Expression Newsletter No. 35/2023 – Week of September 12-18