Vietnam Free Expression Newsletter No. 1/2022 – Weeks of December 20-26, December 27-January 2, and January 3-9
Greetings from The 88 Project. We bring you news, analysis, and actions regarding human rights and civil society in Vietnam during the weeks of December 20-26, December 27-January 2, and January 3-9. The year 2021 closed with an unprecedented string of trials for multiple human rights defenders that resulted in over 60 years of imprisonment. An appeals court upheld multi-year sentences for a mother and her son; one activist was sentenced to five years in prison on the last day of 2021. International organizations have tried to put more pressure on the government while Hanoi has asked to delay its response to the UN Special Rapporteur's report on Vietnam's habitual arbitrary detentions and arrests. Minority religious communities continue to be harassed by security police. A secret human trafficking route through Serbia and Romania was uncovered. The horrific death of an 8-year-old girl due to physical torture by her father and his girlfriend sent shockwaves throughout the country, exposing major deficiencies in child protection laws and enforcement.
HUMAN RIGHTS & CIVIL SOCIETY
Political Prisoners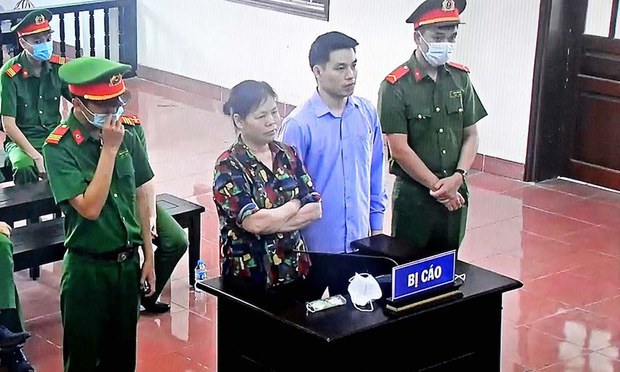 Theu and Tu at their first instance trial in May 2021, Source: State Media via RFA
On Christmas Eve, the appeal trials for land rights activists Can Thi Theu and her son Trinh Ba Tu took place in Hanoi. There was no change to their sentences — eight years of prison and three years probation each. Family members who tried to attend the trial were taken by police to a medical clinic and kept there until after the "open trial" concluded. Notes from the lawyers provide a glimpse of how the proceedings went.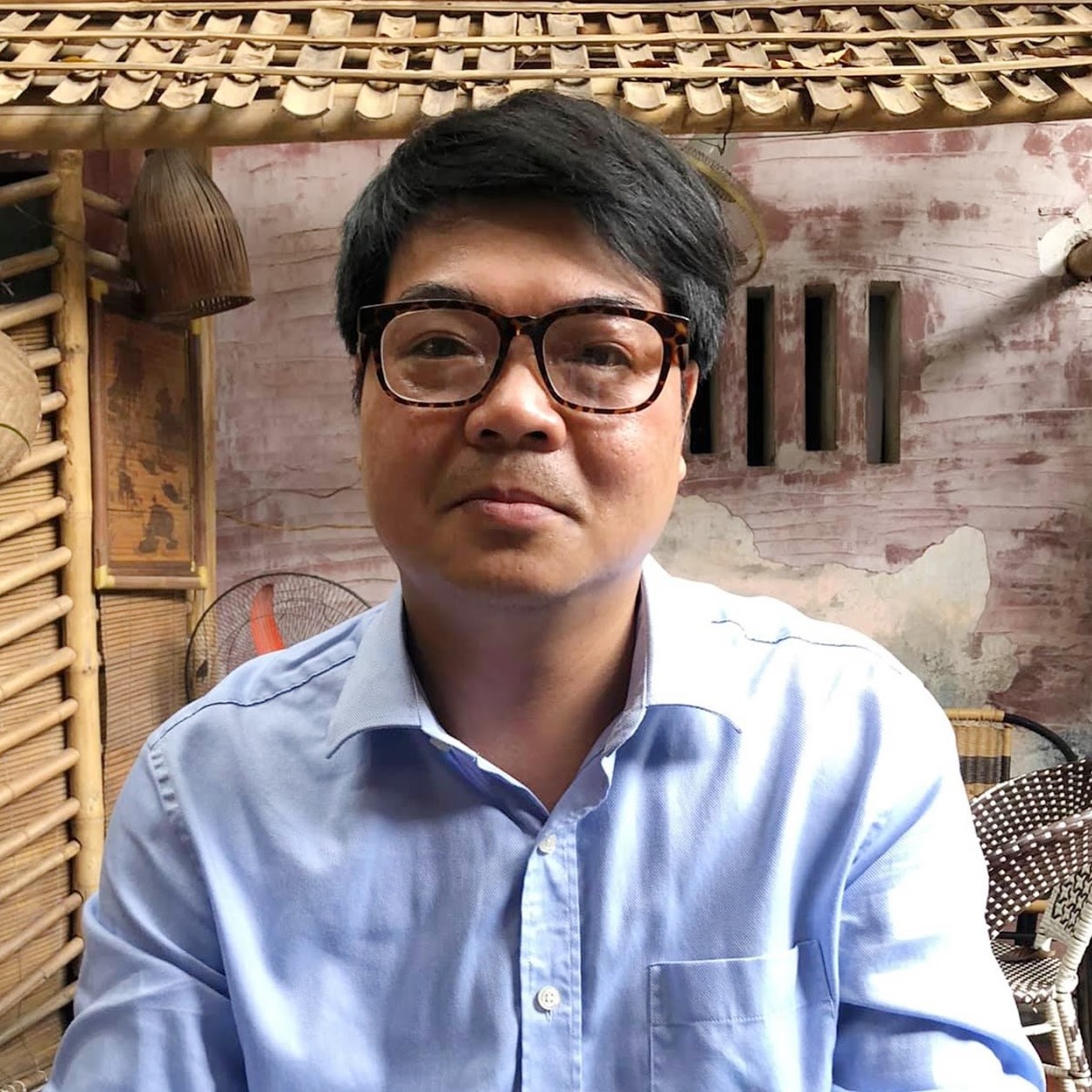 Le Trong Hung
On New Year's Eve, a court in Hanoi sentenced Le Trong Hung to five years in prison, plus five years probation. Hung was charged with conducting "anti-State propaganda" for distributing copies of the Constitution and advocating for independents running for seats in the National Assembly. The trial lasted less than four hours, during which Hung's visually-impaired wife, Do Le Na, was not allowed into the courtroom. She recently gave an update on Hung's health condition. Hung's lawyer said his client will appeal. Na has sent out a plea for help as her home is being surveilled, her in-laws have been bombarded with misinformation, and she has been harassed at her workplace. We are monitoring the situation very closely.
On January 5, police in Dong Nai Province detained a married couple, Nguyen Thai Hung and his wife Kim Hoang. The latter has been charged with Article 331, abusing democratic freedoms. The man, Nguyen Thai Hung, has not been charged. Hung is the host of a YouTube channel; he was in the middle of doing a live stream when intruders smashed glass and entered his home to take him away. The moment was captured by his videocam.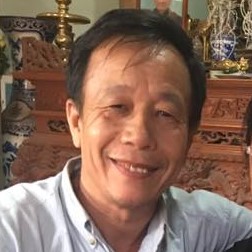 Do Cong Duong
The daughter of Do Cong Duong, citizen journalist and land rights activist currently serving a four-year sentence, revealed that several cadres whom her father had exposed as corrupt have been arrested. However, it's not clear if Duong's case will be reviewed by the court.
This week, we think of the arrest anniversaries of the following political prisoners: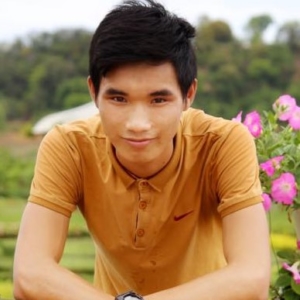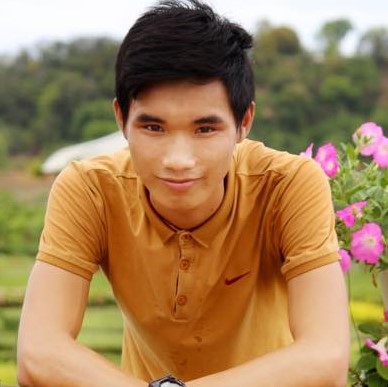 Nguyen Van Hoa
Catholic blogger Nguyen Van Hoa, arrested January 11, 2017, and sentenced to seven years in prison for spreading "propaganda" against the State
Australian retiree Chau Van Kham, arrested on January 13, 2019, and sentenced to 12 years in prison on charges of "terrorism"
Brotherhood for Democracy activist Nguyen Van Vien, arrested on January 13, 2019, and sentenced to 11 years in prison on charges of "terrorism
Activists and Communities at Risk
A Hmong religious group named after its leader Duong Van Minh has been the target of police harassment. Dozens of adherents were arrested at the leader's funeral under the pretext of forced Covid testing.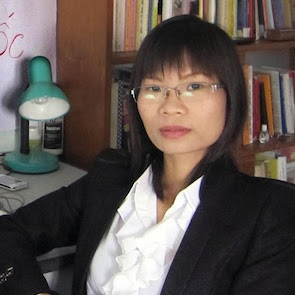 Pham Thanh Nghien
Former political prisoner Pham Thanh Nghien has been summoned for the second time in the past two weeks to answer questions as a witness pertaining to an investigation about someone allegedly "making, storing, distributing propaganda against the state."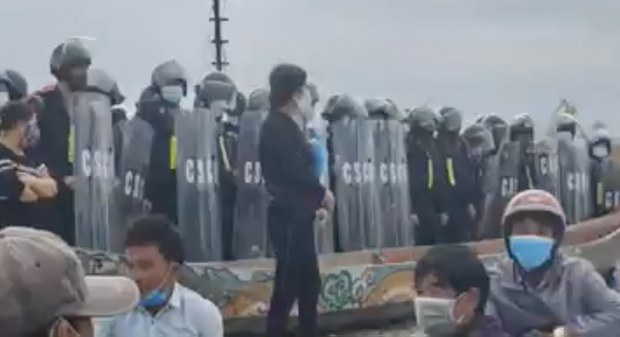 Police in dispute with protesters on December 17, 2021, Source: RFA
Police in Quang Ngai Province attacked a crowd of protestors demanding the release of villagers detained in a dispute over land planned for a container port in Quang Ngai.
In Long An Province, four men from the Tinh That Bong Lai Buddhist monastery have been arrested. They were initially charged with "incest," "fraud," and "abusing religious freedom." However, the first two charges were dropped after a public uproar over suspicions that this was a government land grab in disguise. The investigation is still ongoing.
International Advocacy
Following the tragic death of an 8-year-old girl who was abused by her father's girlfriend, UNICEF wants to help Vietnam create a stronger system of protection for women and children, with the condition that the government must be willing to back it up with resources.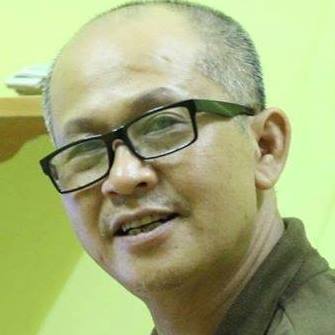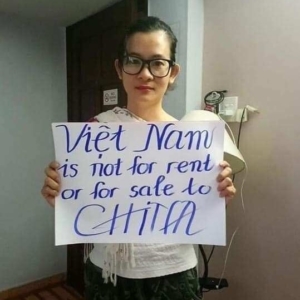 Nguyen Van Nghiem and Dinh Thi Thu Thuy
On November 1, 2021, the UN Special Rapporteur on Arbitrary Detention sent the government of Vietnam its report on human rights defenders Chung Hoang Chuong, Nguyen Van Nghiem, Le Van Dung, Dinh Thi Thu Thuy, Do Nam Trung and Dinh Van Hai, requesting a response. On November 21, the government requested a two-month extension to February, 2022, to reply.
There was an interview on NPR with several human rights watchers about the spate of trials and severe sentences against activists in December.
Do Le Na, Le Trong Hung's wife, has written a letter thanking the UN and other international human rights organizations for helping her in the fight for justice for her husband.
NEWS & ANALYSIS
Police arrest father of 8-year-old girl as accomplice to fatal abuse, Vietnam News, December 31, 2021: "HCM City's Bình Thạnh District Police arrested Nguyễn Trung Kim Thái on Thursday night to investigate his behaviour relating to his 8-year-old daughter's death on December 22. The girl was allegedly abused to death on December 22 by Võ Nguyễn Quỳnh Trang, Thái's fiancée. The case has provoked outrage across the country. According to the investigation, at 2pm on December 22, Trang instructed the child to do her homework but she failed to do so, and Trang loudly scolded the child and used a wooden stick to beat her, causing the girl to vomit. Trang then made a phone call to Thái to return home to take the child to hospital, but she had died before arriving."
Revealed: the secret 'forced labour' migration route from Vietnam to the UK, Milivoje Pantović for N1 Television in Belgrade, Ifang Bremer, Lam Le, Peter Bengtsen and Associated Press, December 25, 2021: "An Observer investigation has found that Serbia and Romania are being used as new gateways to Europe for smuggling and trafficking gangs who are using guest worker visa programmes to transport large numbers of Vietnamese workers into eastern Europe. There they are often exploited in factories and construction sites before some are transported across land borders into the EU and, eventually, to the UK. At all stages along the way, Vietnamese workers are highly likely to fall into forced labour or debt bondage, often charged up to £30,000 for passage to the UK."
Vietnamese police disrupt Christmas celebration of Montagnard Christians, Radio Free Asia, December 29, 2021: "Authorities harassed about 60 followers of the Montagnard Evangelical Church of Christ as they prepared to celebrate Christmas in Phu Yen province on Vietnam's south-central coast, confiscating a banner and beating the pastor, members of the church in Ea Lam village said. The authorities have accused the church of wanting to overthrow the government. though church members deny the allegation. Police first assaulted and detained Y Cuon Nie, the church's pastor and a missionary, on Dec. 22 while he was at a printing shop to make the celebratory banners."
Vietnam's Year in Review and Outlook for 2022, Pritish Samuel, Vietnam Briefing, December 30, 2021: "While most western countries suffered an excruciating 2020, Vietnam's 2021 was harsh with the pandemic hitting Vietnam's GDP hard. In Q3 2021, Vietnam recorded its first-ever negative GDP, since 2000 affecting businesses and its people significantly. Nevertheless, Vietnam still expects a positive GDP and as the government switches to a 'living with the pandemic' strategy, further economic gains can be expected. While most banks and international institutions have revised their forecast for Vietnam's GDP downward, they still maintain strong business sentiment followed by positive GDP growth in the foreseeable future. For 2022, Vietnam's government has forecast GDP growth of 6 to 6.5 percent. As we wrap up 2021, we look at significant events that occurred in 2020, that are further likely to shape Vietnam's business environment in 2022."
2021: Vietnam Statistics & Data, The Vietnamese, December 31, 2021: "The Vietnamese Magazine introduces some of this year's data and statistics for Vietnam, demonstrating what we think to be our top social issues of this past year. It is our last article of 2021, a year that may not be so great for independent journalism in the country. Nonetheless, we are still hopeful and inspired because our readers continue to support our works. We hope that all will have a great 2022! Happy New Year!"
The Limits of Vietnam's Labor Reforms, Joe Buckley, The Diplomat, January 1, 2022: "There have been some changes to freedom of association rights. In November 2019, the National Assembly passed a new Labor Code, which became law in January 2021. Among a number of other changes, it allowed, for the first time, workers to form Worker Organizations (WOs) not affiliated to the VGCL. But to claim that WOs are independent unions is a significant misinterpretation (or perhaps in some cases a deliberate misrepresentation). They are not unions. WOs are only allowed to be formed at the individual enterprise level and are more limited in what they can do compared to unions. Unions, on the other hand, are part of the VGCL and therefore embedded in the countrywide structures of the Confederation."
Vietnam blames China's 'zero COVID' policies for disrupting trade, Al Jazeera, January 3, 2022: "Pictures and video footage from state-run Vietnam News Agency (VNA) showed thousands of trucks were held up at the border following reports that imported COVID-19 cases had been detected in Guangxi province. 'Anti-virus prevention measures that Guangxi is applying under the 'zero COVID' policies, including closing border gates or stopping fruit imports, are over necessary,' VNA reported, citing a trade ministry statement. 'This disruption has caused [a] negative impact on bilateral trade and great losses to businesses and people on both sides.'"
IN CASE YOU MISSED IT

Le Huu Minh Tuan
On January 5, 2021, Le Huu Minh Tuan walked into a courtroom in Ho Chi Minh City, and, alongside two other independent journalists, was slammed with an 11-year prison sentence for conducting "propaganda against the State." Before Tuan's appeal trial, we talked to Le Thi Hoai Tam,Tuan's sister. Like many other families of political prisoners in Vietnam, they have faced harassment from the law enforcement to visit and send Tuan necessities. Ms. Tam calls on the international community to speak out forcefully for the release of Tuan and members of the Independent Journalist Association. Watch the interview to learn more about Tuan and his personality through the eyes of his sister and the family.
TAKE ACTION
A group of journalists, writers, and professionals in Vietnam has started a petition asking the National Assembly to abolish, among other things, Article 117 of the 2015 Criminal Code, which has been used to convict citizens for conducting "anti-State propaganda." You can view and sign the petition, here.
© 2022 The 88 Project
https://the88project.org/wp-content/uploads/2022/01/Police-and-fishermen-in-Quang-Nai-on-12.17.21_RFA.jpeg
337
620
kayleedolen
https://the88project.org/wp-content/uploads/2019/01/88project.png
kayleedolen
2022-01-10 14:04:32
2022-01-10 14:04:32
Vietnam Free Expression Newsletter No. 1/2022 – Weeks of December 20-26, December 27-January 2, and January 3-9