Do Nam Trung
Current Status: Sentenced to prison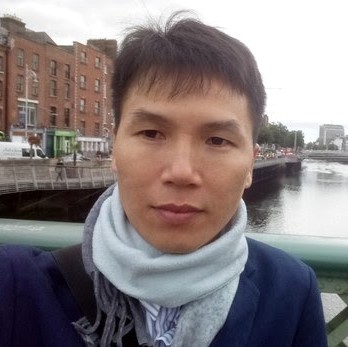 Other Names: Đỗ Nam Trung
Date of Birth: 1981
Gender: M
Ethnicity: Kinh
Last Known Prison: Bat Di prison camp, Nam Dinh province
Areas of Activism:
Democracy
Freedom of expression
Sovereignty
Highlighted Human Rights Concerns:
Former Political Prisoner
Harsh Physical and Administrative Conditions
January 2022:
Do Nam Trung's request to appeal his conviction was approved on January 4, but his lawyer, Ha Huy Son, did not receive the court's notice until January 21, more than two weeks later. It's not known when the appeal trial will take place.
December 2021:
On December 16, long-time activist and former political prisoner Do Nam Trung was given a 10 year prison sentence for "anti-State propaganda," bringing the total number of Article 117 victims to four in just three days — a new record. Out of the four, Trung's background story is the least well known but quite intriguing nonetheless. We invite you to read about it here.
Earlier on, Trung's lawyer met with him twice and reported that Trung was healthy and mentally strong. The lawyer said he was able to access all the documents related to the case without any harassment. Thirteen of 16 video clips which were to be used as evidence of his spreading "anti-state propaganda" were deemed non-admissible by investigators.
November 2021:
The wife of Do Nam Trung, Bong Tuyet, reported that he was visited by his lawyer, Ha Huy Son, and that Trung's health is stable and that he has regained some of the weight that he had lost. However, Trung said he had not received the full amount of money she'd been sending him, even though Tuyet always got confirmation from the front office that they received her money. She also said Trung has not not yet received any vaccination against Covid.
***
Previously: Do Nam Trung was allowed to see his lawyer on November 11. According to lawyer Ha Huy Son, Trung's health is stable. Since his arrest, Trung had been neither physically abused nor pressured to confess. He had lost about 2kg and weighed around 70kg. Trung had received money that his family sent but not any other items.
October 2021:
Authorities have finished the investigation of long-time democracy activist Do Nam Trung after only three months of pre-trial detention, his family reported. Trung's family was still waiting to hear from his lawyers what the charges against him would be.
Details - Background, History of Activism.
Do Nam Trung lives and works at Dong Da District, Ha Noi City. His permanent address, however, is still at Nghia Hung District, Nam Dinh Province.
Profile photo: Source
Do Nam Trung has a long history of activism. In 2014, at the height of protests opposing China's action in the South China Sea, Trung was arrested and sentenced to 14 months in prison for calling for and participating in those protests.
After his release, Trung continued to support democratic and human rights efforts in the country.
Read about the unlikely start to his activism journey, here.
Arrested July 6, 2021. Sentenced to 10 years in prison and 4 years probation under Art. 117 (2015 Code). Expected Release is July 6, 2031.
July 6, 2021
Nam Dinh public security, Nam Dinh province
December 16, 2021
The People's Court of Nam Dinh Province
Ha Huy Son
10 years in prison and 4 years probation
July 6, 2031
freedom from arbitrary arrest or detention
liberty and security of the person
fair trial
political participation
UN Special Rapporteurs
The European Union
Office of the United Nations High Commissioner for Human Rights
On July 7, 2021, the Public Security of Nam Dinh Province issued the official indictment and the decision on his detention. Trung's partner said that the security force offered no specific reason for the arrest, but provided the warrant saying that Trung is being investigated under Article 117 of the 2015 Criminal Code.
Nam Dinh Public security escorted Trung from Ha Noi to Nam Dinh on the same day.
November 2021:
On November 1, 2021, the UN Special Rapporteur on Arbitrary Detention sent the government of Vietnam its report on human rights defenders Chung Hoang Chuong, Nguyen Van Nghiem, Le Van Dung, Dinh Thi Thu Thuy, Do Nam Trung and Dinh Van Hai, requesting a response. On November 21, the government requested a two-month extension to February, 2022, to reply.
Actions take in the wake of his trial:
Profile last updated: 2022-01-24 17:53:19