Nguyen Van Nghiem
Current Status: Pre-trial detention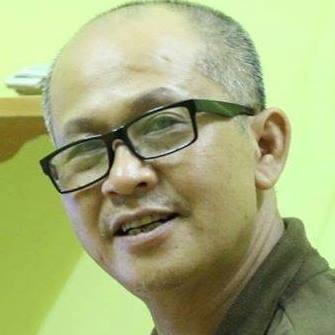 Other Names: Nguyễn Văn Nghiêm, Nghiêm Nguyễn, Giáo sư hớt tóc (Facebook nickname)
Date of Birth: October 25, 1963
Gender: M
Ethnicity: Kinh
Occupation: Service industry
Areas of Activism:
Anti-corruption
Environment
Human rights
Sovereignty
Details - Background, History of Activism, Contact Information.
Arrested November 5, 2019. Charged under Art. 117 (2015 Code).
November 5, 2019
Hoa Binh province public security, Hoa Binh province
Phuong Lam District, Hoa Binh City, Hoa Binh Province (
map
)
freedom from arbitrary arrest or detention
liberty and security of the person
freedom of expression
Nghiem was arrested on the morning of November 5, 2019, while live-streaming to talk about nationals issues at home in Hoa Binh Province. His wife, Pham Thi Xuan, revealed that one security officer in plain clothes waited for her in front of her house at 7:00 am. Xuan had just come home from the market. That woman made an effort to persuade Xuan to style her hair, but Xuan refused.
However, taking advantage of Xuan's entrance, a group of public security officers in uniforms stormed into the house and arrested Nghiem while searching his house. They confiscated his two computers, two printers, cameras, and cell phones.
Nghiem was prosecuted for "making, storing, disseminating, or propagandizing information, materials, and products that aim to oppose the State of the Socialist Republic of Vietnam," under Article 117 of the 2015 Criminal Code. He will be temporarily held for 120 days for investigation, according to an announcement of his arrest released on November 4, 2019, by the Investigation Agency of Hoa Binh Province.
It is likely that his arrest is derived from his videos, posts, and sharing on Facebook. Currently, all the videos on his Youtube channel have been deleted. His Facebook and Youtube accounts were said to be under the control of public security.
Profile last updated: 2020-03-19 04:02:36