Vietnam Free Expression Newsletter No. 14/2023 – Week of April 4-10
Greetings from The 88 Project. We bring you news, analysis, and actions regarding human rights and civil society in Vietnam during the week of April 4-10. The Vietnamese government has been harassing and conducting reprisals against jailed environmental leader Dang Dinh Bach's wife, Tran Phuong Thao. Read the details in our open letter, here.
Nguyen Lan Thang, a prominent activist and son of a famous family, is charged with spreading "anti-state propaganda;" he will have his day in court this week, albeit in secrecy. Meanwhile, the harassment of both prisoners' families and lawyers continues. A group of U.S. lawmakers, as well as Human Rights Watch (HRW), are speaking out on behalf of imprisoned activists. The annual report by Front Line Defenders is out. Vietnam has finally responded to formal inquiries by UN Special Rapporteurs. A major COVID-related bribery scandal has led to the arrest of dozens of officials across multiple agencies. Tiktok is being scrutinized for potentially "toxic" content. European MPs visiting Hanoi express deep concerns over human rights abuses. The U.S. Secretary of State will visit Vietnam next week.

HUMAN RIGHTS & CIVIL SOCIETY
Political Prisoners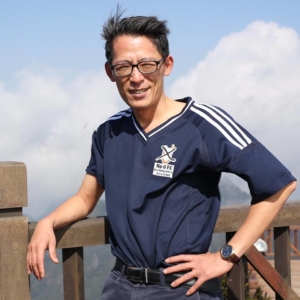 Nguyen Lan Thang
Lawyers for Nguyen Lan Thang were notified on March 30 that his "closed trial" would take place on April 12, giving them only 13 days to prepare. His wife, Le Bich Vuong, did not receive any notification. By rule of closed trials, she would not be allowed to attend the hearing; however, after writing the courts to make a request, Vuong has received a letter telling her to "be present near the courthouse area" on the morning of April 12.
Since Thang's arrest in July last year, the family has not been allowed to see him. His wife is still trying to recover some of her personal belongings that were taken by the police when they arrested him. Thang's lawyers only saw their client for the first time on Feb. 16, nearly one month after his indictment was announced on Jan. 17. Thang told his lawyers he had not received the indictment and was advised to file a complaint, which he tried to do. However, prison officials refused to give him any pen or paper. When Thang met his lawyers for the second time a few weeks later, he told them about this. At their third meeting on March 30, Thang's lawyers were finally able to show him the indictment. Thang is charged with spreading "anti-state propaganda" according to Article 117.
Healthwise, Thang has gained 7-8kg, which is unusual and alarming, according to his wife. Le Bich Vuong told Project 88 that she had been writing and calling multiple agencies the past few months to inquire about her husband and the trial but she was never given a straight answer. Some of her inquiries were not even answered. It remains to be seen if she will actually be allowed inside the courtroom where Nguyen Lan Thang will be tried in secret. By law, his lawyers won't be allowed to discuss the proceedings in public.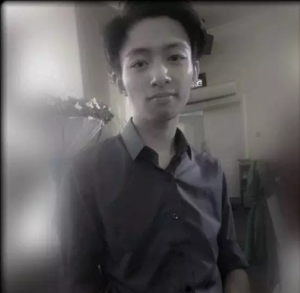 Huynh Duc Thanh Binh
Nguyen Thi Hue, mother of political prisoner Huynh Duc Thanh Binh, was summoned by Ho Chi Minh City (HCMC) police on March 30 to "discuss issues related to public order and security." On her Facebook page, Hue said she was perplexed because she had gone into seclusion since her son's conviction and rarely appeared online or in public, focusing most of her time and energy on practicing Buddhism. Binh was convicted in 2019 on subversion charges and sentenced to 10 years in prison.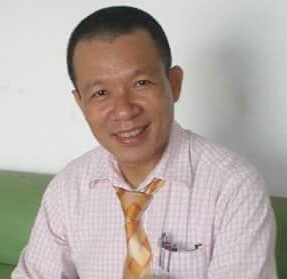 Vu Quang Thuan
Project 88 has learned that political prisoner Vu Quang Thuan is said to have tuberculosis. His mother has no pension, and his sister doesn't have a steady job. The family cannot afford to help him and so is seeking financial assistance.
At Risk
According to RFA, Dang Dinh Manh, a lawyer for defendants in the Bong Lai Temple case, has received a second summons from Long An provincial police for April 12, to answer questions about potential violations of Article 331 – "abusing democratic freedoms."
International Advocacy
Press release from the office of Sen. Jeff Merkley: "Oregon's U.S. Senator Jeff Merkley teamed up with Representative Raúl Grijalva (D-AZ-07) to introduce a resolution commending environmental defenders and their work to support a clean, healthy, and sustainable environment as an integral part of a thriving democracy. Merkley and Grijalva, along with Senators Tim Kaine (D-VA), Cory Booker (D-NJ), Sheldon Whitehouse (D-RI), Alex Padilla (D-CA), and Ben Cardin (D-MD) called for robust U.S. leadership against human rights abuses that have targeted environmental defenders and urge the international community to stand with individuals and communities working to fight against climate chaos."
Front Line Defenders has released its Global Analysis 2022. "The main threats HRDs reported to Front Line Defenders in 2022 included: arrest or detention (19.5%); legal action (14.2%); physical attack (12.8%); death threats (10.9%); and surveillance (9.6%)."
Human Rights Watch highlights dozens of Vietnamese political prisoners and calls on the international community to step up the pressure for their release: "Activists face long stints of pre-trial detention, without access to lawyers or family in a one-party police state that tolerates no dissent. International donors and trade partners should press for the end to the systematic persecution of peaceful critics."
The Government of Viet Nam has submitted its 4th state report to the Human Rights Committee, the Treaty Body monitoring the implementation of the International Covenant on Civil and Political rights (ICCPR). The state report can be accessed here. The Human Rights Committee has not yet set a date for the review of Vietnam, but most likely it will take place next year. You can access the HRC calendar of upcoming reviews here.
NEWS & ANALYSIS
Vietnam Says Millions of Dollars Paid in Rescue Flight Bribes. Bloomberg; April 4, 2023:  Police are asking the Supreme People's Procuracy to prosecute former government officials, including an ex-vice minister for foreign affairs and a former Vietnamese ambassador to Japan, according to a statement posted on the Ministry of Public Security's website. Twenty-one people are facing charges of taking bribes and 23 with paying bribes, it said. Four others are charged with "abusing titles and powers." The probe led to the January resignation of former President Nguyen Xuan Phuc, who assumed responsibility for the "violations and shortcomings" of some of his cabinet members involving graft cases related to a manufacturer of Covid-19 test kits and the rescue flights. The National Assembly also dismissed two deputy prime ministers following the anti-graft campaign.
Vietnam to probe TikTok over "toxic" content. Reuters; April 6, 2023: Vietnam will probe TikTok's operations in the country from May, as "toxic" content on the short-video platform "poses a threat to the country's youth, culture and tradition", the Information Ministry said on Thursday. Moderating content on the popular Chinese-owned application that carries bite-sized videos was "far more difficult" than on other platforms, ministry representative Le Quang Tu Do said at a news conference, without providing details. … The app, owned by ByteDance, has nearly 50 million users in Vietnam aged 18 and above, the government has said, citing data from research company DataReportal. It removed 1.7 million videos on the Vietnamese government's request in the fourth quarter of last year, as they were deemed to be in violation of government policies, according to company data.
Blinken to visit Vietnam next week, US senator says. Reuters; April 7, 2023: U.S. Secretary of State Antony Blinken will visit Vietnam next week, Senator Jeff Merkley told a news conference in Hanoi on Saturday, as part of Washington's efforts to move diplomatic relations with Hanoi on to a higher level this year. Blinken's visit, which has not yet been officially announced, would come after U.S. President Joe Biden had a phone call last week with the chief of Vietnam's ruling Communist Party, Nguyen Phu Trong. The United States is hoping to upgrade relations with Hanoi this year, ideally to coincide with the 10th anniversary in July of its comprehensive partnership with Vietnam.
Vietnam, once regional renewables beacon, loses shine to neighbours. Liang Lei, Eco-Business; April 4, 2023: Vietnam's renewables policy void comes at a time when other countries in the region are making progress on their own green energy transition. Qiao said the Philippines is now regarded a strong competitor for wind power, after its government launched competitive auctions and removed a requirement for renewable energy projects to have 60 per cent local ownership last year. Foreign developers are already starting to turn away from Vietnam, Qiao said, with some shrinking their offices there. Among them is Singapore-based firm The Blue Circle, which had let go half of its staff in 2021. "We could not continue to pay our development staff, when there was nothing to develop. We had absolutely no visibility," said The Blue Circle founder and chief Olivier Duguet.
MEPs express great concern over the worsening human rights situation in Vietnam. European Interest; April 6, 2023: A delegation from the European Parliament's Subcommittee on Human Rights visited the Vietnamese capital Hanoi on 4-6 April. … the delegation expressed great concern over the worsening human rights situation in Vietnam, and in particular as regards the shrinking space for civil society, abuse of the vague provisions of the criminal code to suppress critical voices, the harassment of activists, repression of the freedom of expression, notably in the online space, and of freedom of religion and belief. The delegation underlined the need for Vietnam to fully implement its international and domestic human rights obligations. Members raised specifically those obligations included in the International Covenant on Civil and Political Rights and Sustainable Development Goals (SDGs), including SDG 16 on the promotion of peaceful and inclusive societies, which are also included in the Vietnamese constitution.
TAKE ACTION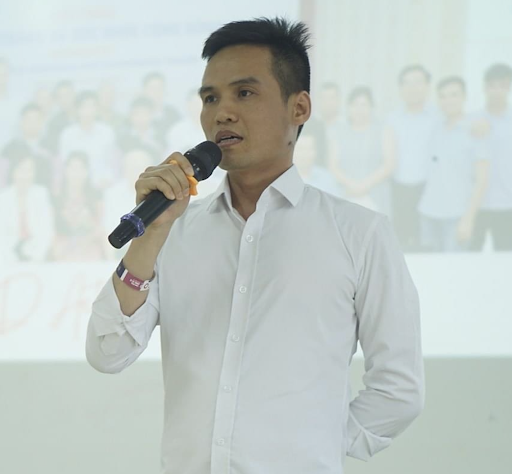 Dang Dinh Bach
We call on the government of Vietnam to uphold its commitments to its international human rights obligations by immediately ceasing its harassment of environmental defender Dang Dinh Bach's wife, Tran Phuong Thao, and unconditionally releasing Bach from prison. Read and share our full open letter, here.
© 2023 The 88 Project
https://the88project.org/wp-content/uploads/2022/07/Nguyen-Lan-Thang_Vietnam-Net.png
451
450
kayleedolen
https://the88project.org/wp-content/uploads/2019/01/88project.png
kayleedolen
2023-04-11 17:35:36
2023-04-11 17:35:49
Vietnam Free Expression Newsletter No. 14/2023 – Week of April 4-10