Vietnam Free Expression Newsletter No. 13/2023 – Week of March 28-April 3
Greetings from The 88 Project. We bring you news, analysis, and actions regarding human rights and civil society in Vietnam during the week of March 28-April 3. A husband and wife team lost their appeal, unsurprisingly. However, two other prisoners have been released early for reasons unknown. On the other hand, another recent recipient of an early release has allegedly been the target of police intimidation and harassment. In court, a defendant boldly accused the police of injuring him during their investigation. We also have more updates on several prisoners– direct from their families– showing that their fear of retribution is not as strong as their desire to spread the truth and help their loved ones. A deputy secretary of state met with her Vietnamese counterpart in Washington D.C. and raised concerns about human rights abuses. Vietnam finally responded to two UN requests. Vietnamese and Chinese boats came within yards of each other in disputed waters. Meanwhile, leaders from both the United States and China are trying to upgrade their relationship with Vietnam in the hope of keeping her in their orbit.

HUMAN RIGHTS & CIVIL SOCIETY
Political Prisoners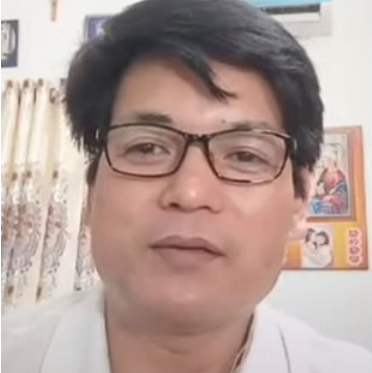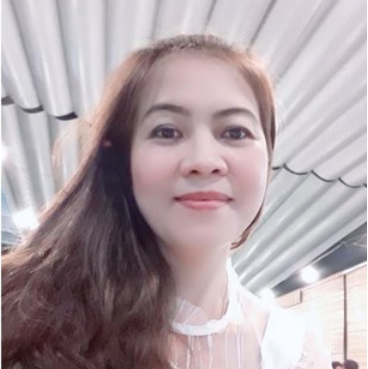 Nguyen Thai Hung and Vu Thi Kim Hoang
An appeal court in Dong Nai Province has upheld the sentences for YouTube blogger Nguyen Thai Hung (four years) and his wife Vu Thi Kim Hoang (two and a half years) for "abusing democratic freedoms." Their Youtube channel had only a modest following of 40,000 followers but became a target of investigation after their reporting on the deadly police raid of Dong Tam Commune in January 2020. The couple was arrested in January 2022, but Hoang was later released in April that year. After the trial, Hoang told RFA that she had no part in the making or production of the videos and that "the outcome was unfair."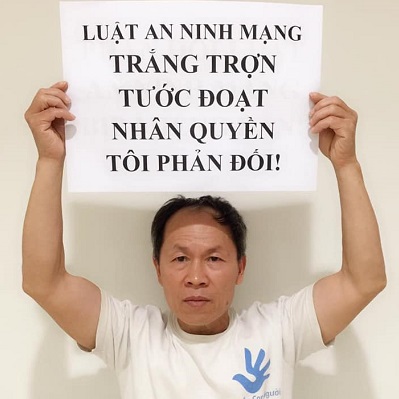 Truong Van Dung
Truong Van Dung, who was sentenced last week to six years in prison for spreading "anti-state propaganda," told the court in his closing statement that he was beaten during detention. Dung said that on September 15 last year, two interrogators at Hoa Lo Prison hit him hard on the sides with their elbows. That night, he began feeling acute pains and asked to be taken to the hospital but was refused. He said he felt severely ill for the next two weeks but was not examined by a doctor to see if it was because of internal injuries sustained during the beating. One of Dung's initial lawyers, Dang Dinh Manh, was not allowed to represent him since Manh himself has been a target of an investigation related to the Bong Lai Temple case. Dung's story was posted on Facebook by his current lawyer Le Dinh Viet.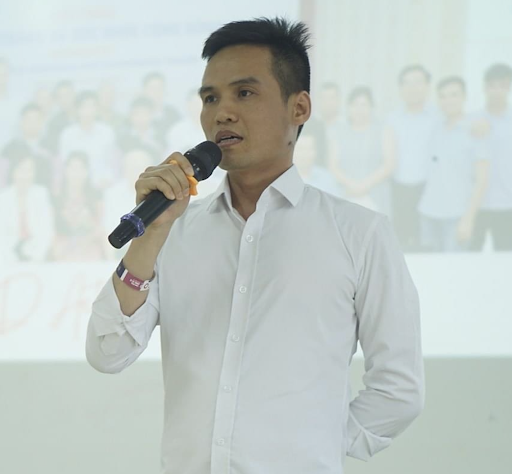 Dang Dinh Bach
Tran Thi Phuong Thao, wife of Dang Dinh Bach, told Project 88 that her husband is only eating one meal a day since March 17, as a way to protest his wrongful imprisonment. Bach reports, though, that his health is nevertheless healthy and stable. In a call home, Bach asked his wife to alert the UN and other international advocacy groups that his case is a political one because he claims there is an official directive from the Central Internal Affairs Committee. Though difficult to corroborate, we will try to get more information about this claim. A former head of an environmental NGO, Bach was sentenced to five years in prison on "tax evasion" charges, a common tactic used lately to silence civil society in Vietnam.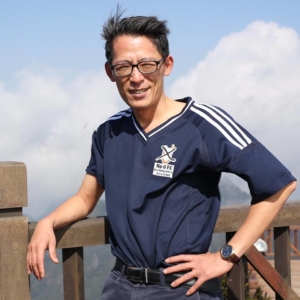 Nguyen Lan Thang
Nguyen Lan Thang, scion of the celebrated Nguyen Lan family in North Vietnam, will be put on trial later this month. Thang is accused of "anti-state propaganda" according to an indictment issued on February 24. On March 30, the Hanoi's People's Court announced that the trial will take place on April 12 but will be "Closed to the public."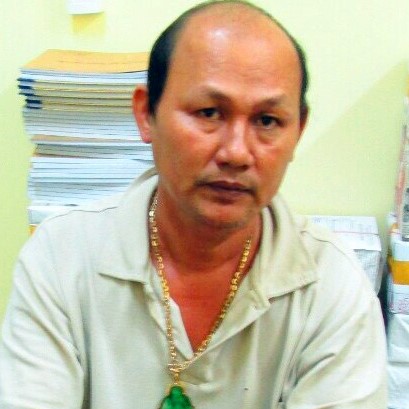 Huynh Thi To Nga and Nguyen Van Cong Em
Huynh Thi To Nga and Nguyen Van Cong Em have been released early. Nga was released 10 months before her five-year sentence was up. The 40-year-old doctor and single mom was arrested around the same time as her brother, Huynh Minh Tam, in 2019, both convicted of spreading "anti-state propaganda." Tam remains in prison.
Cong Em was released 11 months early. He was also serving a five-year sentence for disseminating "anti-state propaganda." The authorities have not given any official reason for why these prisoners of conscience were released early. Both declined interviews with RFA after their release. We are attempting to contact both people for more information.
Nguyen Thi Ngoc Suong, a former prisoner who was released early in December last year, said she has been harassed by police. Suong attended the appeal trials of Nguyen Thai Hung and Vu Thi Kim Hoang in March but was told to leave the courtroom. The police later went to her home and allegedly warned her not to attend any more trials in the future, and that they would be visiting her "every other day." Suong was serving a five-year sentence for spreading "anti-state propaganda" before she was released 10 months early due to multiple health issues, some of which she said could be attributed to forced labor at Dong Nai B5 Prison's temporary detention center, where she was held while under investigation. Speaking to RFA, Suong said her health has not improved since her release.
International Advocacy
Deputy Secretary of State Wendy Sherman met in Washington D.C. with Vietnamese Vice Minister Ha Kim Ngoc following the conclusion of the Vice Minister's participation in the U.S.-Vietnam Political, Security, and Defense Dialogue. The two spoke of advancing the U.S.-Vietnam bilateral relationship marking the 10th anniversary of their Comprehensive Partnership. According to the press release: "Deputy Secretary Sherman raised human rights cases of concern and emphasized respect for human rights."
Vietnam's government responded last week to a request issued in November 2021 from the UN Special Rapporteurs on Freedom of Speech and Human Rights Defenders. The request concerns the arrests and imprisonment of nine peaceful dissenters. Vietnam's response can be read here.
Vietnam's mission to the United Nations has also finally responded to a request made in April last year by the OHCHR regarding the cases of Huynh Thuc Vy and Dang Dinh Bach. The response covered government talking points and did not seem to provide any new details.
Human Rights Watch is calling on Australia's Governor-General David Hurley to raise human rights concerns when he visits Hanoi this week to commemorate the 50th anniversary of diplomatic relations between the two countries.
Amnesty International's latest report on the state of the world's human rights for 2022-2023 can be reviewed here.
NEWS & ANALYSIS
Chinese coast guard ship chased out of Vietnam waters. RFA; March 27, 2023: At one point the two ships were less than 10 meters (32.8 feet) apart, according to Ray Powell, the Project Myoushu (South China Sea) lead at Stanford University, who first spotted the incident at sea. "The Vietnamese ship was pretty bold given the difference in size – the Chinese ship is twice the size of the Vietnamese ship," Powell said. "It must have been a very tense engagement." The incident occurred some 50 nautical miles (92.6 kilometers) south of Vanguard Bank, a known South China Sea flashpoint between Vietnam and China. About 90 minutes later, the Chinese ship left Vietnam's exclusive economic zone (EEZ) where it had been since Friday evening.
Chinese Foreign Minister Qin Gang in Malaysia, Vietnam solidarity call as Beijing seeks to charm Southeast Asia. Laura Zhou, South China Morning Post; March 29, 2023: The same day, Qin held a phone call with Vietnamese Foreign Minister Bui Thanh Son, when both sides agreed to push bilateral ties to a new level on the occasion of the 15th anniversary of their "comprehensive strategic cooperative partnership". The two ministers pledged to "strengthen strategic communication, consolidate political mutual trust and intensify interactions at all levels and in all fields", the Chinese ministry readout said. The two sides will work together to keep up the momentum for further cooperation following the meeting in October between Chinese President Xi Jinping and Vietnamese Communist Party chief Nguyen Phu Trong in Beijing, Qin said.
Vietnam communist party chief, Biden agree to boost ties in phone call. Reuters; March 29, 2023: In a statement, the White House said Biden reinforced in the call a U.S. commitment to a strong, prosperous, resilient, and independent Vietnam, adding they would work together to address regional challenges and ensure a free and open Indo-Pacific. The United States is now Vietnam's largest export market and the two former foes are celebrating the 10th anniversary of a "comprehensive partnership" this year. But Hanoi has been careful to ensure its ties do not alienate its giant neighbour China, while Vietnam's human rights record has been a sticking point in the relationship, with Washington critical of the government's intolerance of dissent and frequent jailing and harassment of those who speak out.
IN CASE YOU MISSED IT
Closing Civic Space in Vietnam: Detentions, Trials, Tightened Regulation, Restricted Funding, and Other Party-State Pressures Against Civil Society. Lecture by Mark Sidel, Doyle-Bascom Professor of Law and Public Affairs, University of Wisconsin-Madison, April 5, 2023. Register via Zoom here.
© 2023 The 88 Project
https://the88project.org/wp-content/uploads/2023/02/Dang-Dinh-Bach_source-family_option-3_via-The-88-Project.png
474
512
kayleedolen
https://the88project.org/wp-content/uploads/2019/01/88project.png
kayleedolen
2023-04-04 19:09:57
2023-04-04 19:09:57
Vietnam Free Expression Newsletter No. 13/2023 – Week of March 28-April 3