Vietnam Free Expression Newsletter No. 19/2023 – Week of May 9-15
Greetings from The 88 Project. We bring you news, analysis, and actions regarding human rights and civil society in Vietnam during the week of May 9-15.
Take action in support of imprisoned NGO leader and climate activist Dang Dinh Bach and his family as they face potential seizure of their home.
An award-winning environmental activist was released early from prison, while another Facebook user has received a multi-year prison sentence. Authorities continue to harass family members of a former political prisoner after they left the country. Vietnam has been put on the U.S. list of Countries of Special Concern for its attack on religious freedom. U.S. lawmakers have introduced a Vietnam Human Rights Act. Lawyers defending political prisoners have themselves become targets of harassment. Following in China's footsteps, Vietnam has promised to crack down on anonymous social media accounts while spurning overtures from the United States to upgrade relations. Artificial Intelligence is expected to become another tool for state propaganda and repression. Vietnam vows to increase wind power, but a heavy reliance on coal is still expected.

HUMAN RIGHTS & CIVIL SOCIETY
Political Prisoners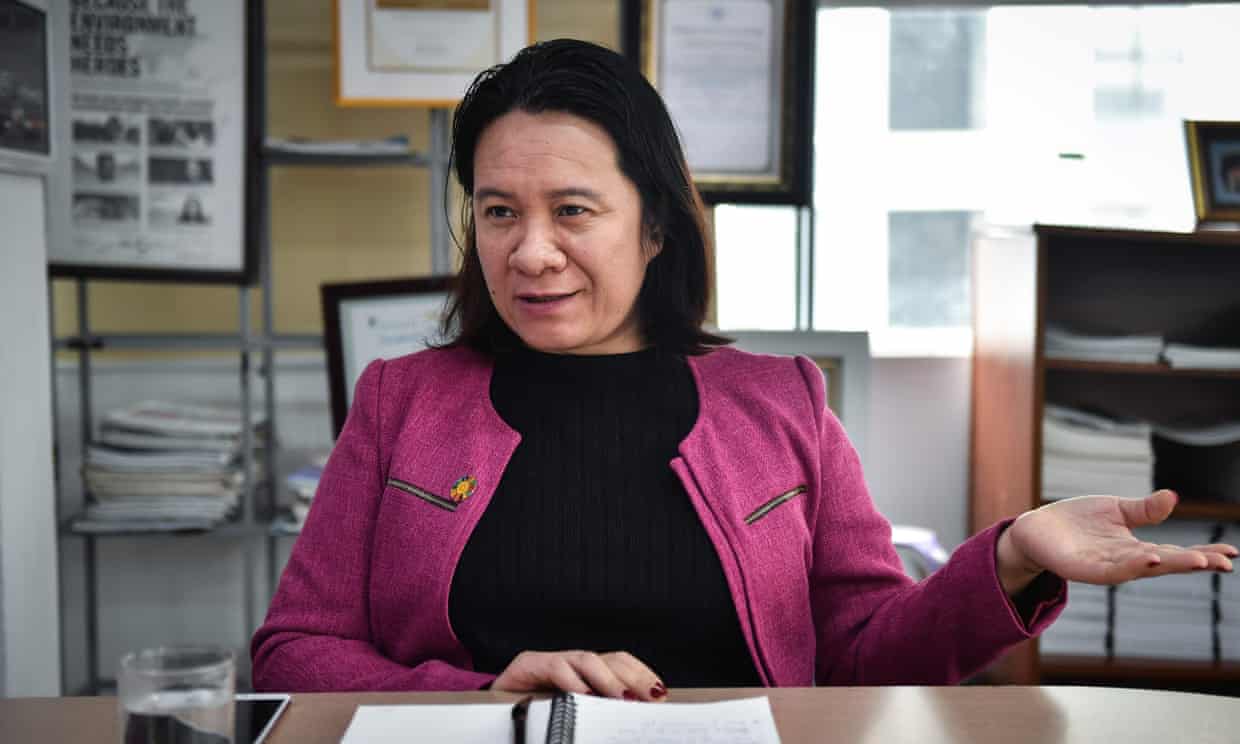 Nguy Thi Khanh, Source: The Guardian, Lillian Suwanrumpha, AFP/Getty
Nguy Thi Khanh, 2018 Goldman Environmental Prize recipient, has been released early from prison. In a stunning development that took everyone by surprise, the former leader of the NGO GreenID announced on Facebook that she has been reunited with her family. Arrested in January 2022, Khanh was sentenced to two years in prison on "tax evasion" charges, even though, as a recent report by Project 88 meticulously pointed out, her unusual conviction was most likely due to political considerations. It is not yet known what prompted the authorities to release her months early.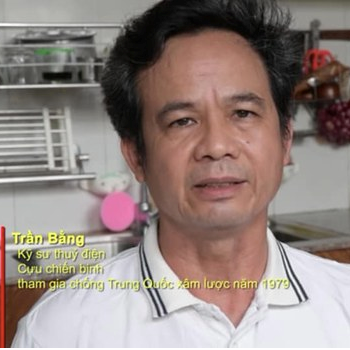 Tran Van Bang
In a trial that lasted less than three hours, former war veteran Tran Van Bang was sentenced to eight years in prison for Facebook posts that were deemed to be "anti-state propaganda." According to RFA: "Two diplomats, from the U.S. and France, were barred from attending the proceedings. They were made to wait in the courtyard until the trial's conclusion. Family members, meanwhile, were allowed only to watch the proceedings on a television screen from another room in the courthouse. Bang's brother, who declined to be named, told RFA that the audio of the broadcast was cut several times when the defense lawyer was speaking and was turned very low when Bang spoke in his own defense." Human Rights Watch urged the Vietnamese authorities to immediately drop all charges against Bang.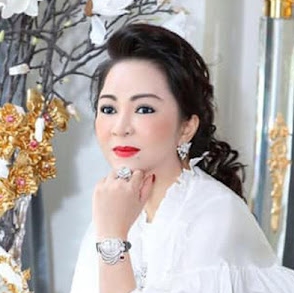 Nguyen Phuong Hang
Nguyen Phuong Hang will be put on trial on June 1, together with four other co-defendants, for "abusing democratic freedoms." There will be a total of 16 defense lawyers working on this case; Hang will be represented by six of them. Hang is accused of using her YouTube channel to defame other people. The HCMC Court has also subpoenaed 12 other people to testify as witnesses and/or victims.
At Risk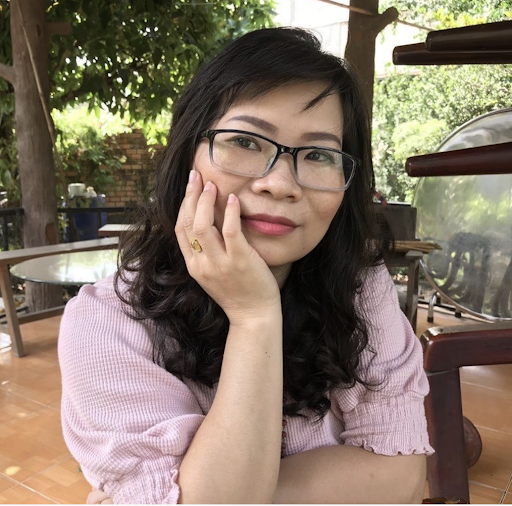 Pham Thanh Nghien
Former political prisoner Pham Thanh Nghien, who was allowed to leave Vietnam for the United States last month, reported that police came to her house in Ho Chi Minh City and harassed her two sisters "who had come from the North to help clean up" after she left Vietnam. As Nghien put it: "They questioned my sisters about their background and why they were there. Then they issued my sisters a citation for 'not reporting about temporary residence' and for 'helping their sister clean up the house before returning it to the landlord'."
International Advocacy
In its 2023 Annual Report, the United States Commission on International Religious Freedom has recommended 17 countries, including Vietnam, be added to the State Department list of Countries of Particular Concern (CPCs) because their governments engage in or tolerate "systematic, ongoing, and egregious violations" of the right to freedom of religion or belief.
U.S. Rep. Zoe Lofgren (D-CA-18)'s office announced that: "Marking Vietnam Human Rights Day, the bipartisan co-chairs of the Congressional Vietnam Caucus – Reps. Zoe Lofgren (D-CA-18), Chris Smith (R-NJ-04), Lou Correa (D-CA-46) and Michelle Steel (R-CA-45) – have introduced the Vietnam Human Rights Act, H.R. 3172, to hold Vietnamese officials accountable for gross human rights abuses and help prioritize the protection of freedoms and the development of the rule of law in the country."
The International Commission of Jurists (ICJ) has sent a letter to Vietnam's Ministry of Justice (MOJ) and Ministry of Public Security (MPS) urging a halt to the continued harassment and criminal investigations of human rights lawyers Dang Dinh Manh and Nguyen Van Mieng for allegedly "abusing democratic freedoms" under article 331 of Vietnam's Penal Code.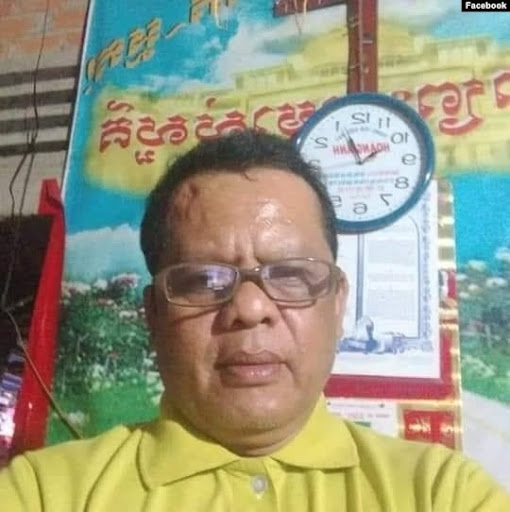 Thach Rine
Vietnam's May 10 response to the Joint Communication from the UN Special Procedures, dated October 18, regarding Duong Khai, Thach Cuong, Danh Set, Tang Thuy and Thach Rine, has been released and can be read here.
NEWS & ANALYSIS
Vietnam to crack down on anonymous social media accounts. BBC; 2023.09.05: Social media users in Vietnam must soon verify their identities, in what the government says is a bid to crack down on online scams. The move is aimed at stopping people from using anonymous accounts to break the law. Unverified accounts on both local and foreign social media platforms such as Facebook must comply with the new regulations. It is unclear how the new measures, expected by end-2023, will be enforced. Authorities will monitor and possibly block anonymous accounts, said state media. It's the latest in a series of restrictions imposed on social media users in Vietnam.
Vietnam approves plan to boost wind, LNG by 2030. Khanh Vu and Francesco Guarascio, Reuters; 2023.05.16: A diplomat from the G7 donors' group, who declined to be identified as he not authorised to speak to media, said on Tuesday the approval was an important step and necessary to unlock funding for renewable projects, especially offshore wind. It was, however, not completely in line with G7 goals, the diplomat added, as Vietnam will still be heavily reliant on coal this decade.
As US Woos Vietnam, Hanoi Remains Tied to China, Experts Say. Le Nguyen, VOA; 2023.05.12: Less than two weeks after Blinken landed in Hanoi, Truong Thi Mai, the secretariat permanent member who is often seen as the de facto deputy VCP chief, led a high-level party delegation to Beijing where she was received by President Xi Jinping. Xi told Mai he "attached importance to party-to-party and state-to-state relationships between the two countries," while Mai reassured Xi that Hanoi prioritizes development of its relationship with Beijing, according to VietnamPlus, a government-affiliated news site.
ChatGPT and unwritten truths in Southeast Asia's autocracies. David Hutt, RFA; 2023.05.09: Technology like ChatGPT will lead to less open and transparent communication. Just imagine the opportunities for ministries and propagandists when they can produce endless reams of AI-written content. These language-learning technologies will allow autocratic regimes to inundate society with their propaganda, swelling the swamp of information that ChatGPT feeds off.  After all, the information it processes is mainly that which is published, which in authoritarian states means mostly by state-aligned newspapers or through government social media channels.
TAKE ACTION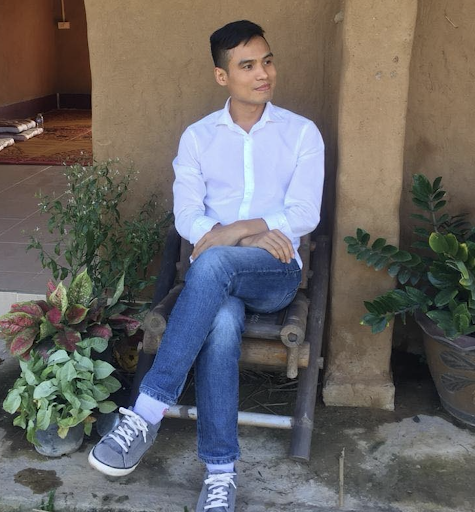 Dang Dinh Bach
In this letter, imprisoned environmental leader Dang Dinh Bach's wife, Tran Phuong Thao provides an update on her husband's conditions in prison and the ongoing harassment of their family, including forcible seizure of their assets and potentially their home.
Bach is currently on a partial hunger strike to protest his unjust imprisonment and has vowed to begin a full hunger strike to the death starting on June 24, the second anniversary of his arrest.
Please share the letter and the family's calls for assistance.
© 2023 The 88 Project
https://the88project.org/wp-content/uploads/2023/05/Tran-Van-Bang.png
350
350
kayleedolen
https://the88project.org/wp-content/uploads/2019/01/88project.png
kayleedolen
2023-05-17 15:21:43
2023-05-17 15:21:43
Vietnam Free Expression Newsletter No. 19/2023 – Week of May 9-15