Nguyen Phuong Hang
Current Status: Pre-trial detention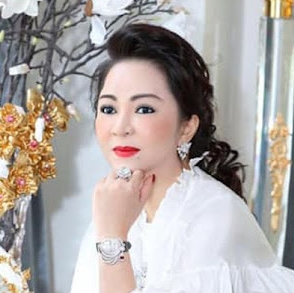 Other Names: Nguyễn Phương Hằng
Date of Birth: January 26, 1971
Gender: F
Religion: Buddhist
Ethnicity: Kinh
Occupation: Business professional
Areas of Activism:
Anti-corruption
Freedom of expression
Highlighted Human Rights Concerns:
September 2022:
On September 11, Nguyen Phuong Hang, ex-CEO of Dai Nam Joint-Stock Company (Cong Ty Co Phan Dai Nam), was charged by a court in Binh Duong Province for "abusing democratic freedoms." She is accused of using her influential online platforms to spread misinformation about six entertainers, accusing them of scamming people who donated to help victims of natural disasters. The police say Phuong Hang has two Facebook accounts and five YouTube channels, one of which has over 900,000 subscribers. Her livestreams sometimes attracted hundreds of thousands of viewers.
In a related event, a hacker named Nham Hoang Khang was tried for cyber theft on September 14. Khang once supplied the indicted Hang with information about people whose reputation she wanted to attack or destroy. Little else is currently known about him.
Details - Background, History of Activism, Family Situation.
Nguyen Phuong Hang lives and works in Ho Chi Minh city and Binh Duong Province. Before being arrested, Hang managed one of the biggest theme parks in Southeast Asia and has been involved in the real estate business for most of her career.
Profile photo source: Nguoi Lao Dong Newspaper
Nguyen Phuong Hang is a well-known businessperson to the Vietnamese public. She has been famous for her philanthropy initiatives and activities, such as her family's charity, Hằng Hữu, in many healthcare institutions in Vietnam. Hang is also active in supporting communities in need, especially serious droughts or floods. However, she was not known for any civil rights activism until 2021.
Arrested March 24, 2022. Charged under Art. 331 (2015 Code).
March 24, 2022
Ho Chi Minh city public security, Ho Chi Minh city
The People's Court of Ho Chi Minh City
freedom from arbitrary arrest or detention
liberty and security of the person
freedom of expression
Background:
In Vietnam, with the government's control over civil space, the legal framework for independent organisations is thin. Therefore, not many NGOs can call for contributions and donations for disaster relief. On the other hand, people do not have much trust in the state's apparatus - such as the Fatherland Front. As a result, celebrities leveraging their personal reputations have been the most effective way to raise funds and call for donations. However, this then comes with the risk of corruption.
Details:
Nguyen Phuong Hang gained public attention after a series of her livestreams (on multiple platforms including Facebook and Youtube) disclosed that many A-level celebrities were trying to appropriate people's donations for disaster relief efforts during 2020. These included the most famous comedian in the country- "Hoai Linh" (Vo Nguyen Hoai Linh), a prominent emcee and actor, "Tran Thanh," (Huynh Tran Thanh), and many others.
After successfully turning the story into a national sensation (and also coming out as the victor in the story), Hang started to discuss news, politics, and corruption online. Her outspoken and straight-speaking nature has found her many "enemies," from state journalists to local Party cadres, singers, and others.
However, Hang has enjoyed her privilege of speaking freely on the Internet for quite some time (from the beginning of 2021), probably due to her economic status, until March 2022, however, when, Hang started to criticise the Vice Chairman of the People's Council of Ho Chi Minh City, Phan Van Mai. One week later, she was arrested.
Only after this arrest, many lawsuits previously brought against her were reconsidered by the public security. In these lawsuits, Hang was accused of slander and defamation.
The development suggests that her arrest is arguably politically-motivated.
Update:
The Binh Duong Province public security also announced that they invwereestigating Hang on the same grounds as the HCMC public security. However, there was no further information on how they would carry out the investigation.
On May 6 2022, Binh Duong Public Security informed the public that they transferred Hang's case to HCMC Public Security entirely.
August 2022:
The controversial online provocateur Nguyen Phuong Hang, arrested in March and charged with "abusing democratic freedoms," had her pre-trial detention extended for two months. Investigators said extra time was needed due to the complexities of the case.
Profile last updated: 2022-09-19 13:49:27