Vietnam Free Expression Newsletter No. 12/2023 – Week of March 21-27
Greetings from The 88 Project. We bring you news, analysis, and actions regarding human rights and civil society in Vietnam during the week of March 21-27. A prominent activist was sentenced to six years in prison. Two recently released prisoners describe the physical conditions in their respective prison camps. One political prisoner's family is now homeless after their landlord refused to renew the lease; another has been threatened to have their home and assets seized. We also share more detailed reports on several prisoners as told to The 88 Project by their family members. The State Department released its scathing country report on human rights in Vietnam. Vietnam Airlines crew arrested for carrying kilos of illegal drugs into the country go free after a brief investigation. Activists accuse Vietnam of modeling religious repression after China. Dozens of large companies join the biggest business mission to Vietnam. Secretary of State Blinken views human rights as "central" but says there are other factors to consider as well.

HUMAN RIGHTS & CIVIL SOCIETY
Political Prisoners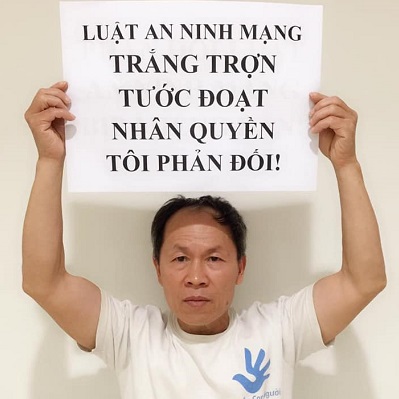 Truong Van Dung
Veteran activist Truong Van Dung was sentenced to six years in prison on March 28 for conducting "anti-state propaganda." Project 88 is investigating Dung's trial and time in prison and will report more fully on his release next week. Human Rights Watch called for the immediate release of Dung ahead of the trial and for reform of a legal system wherein the peaceful activist "was held incommunicado for more than nine months."
Urgent: harassment against political prisoners' families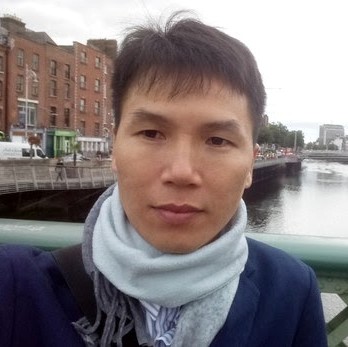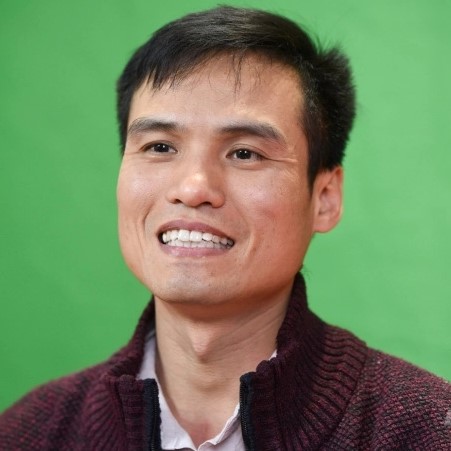 Do Nam Trung and Dang Dinh Bach
Do Nam Trung's wife is seeking help finding a place to stay after their lease expired and the landlord refused to renew her lease. She and her child finally found a place, put down a deposit, and had begun moving in, but hours before she was to sign the contract, the new landlord said she had to leave. She suspects the landlord was pressured to cancel her contract. Forced eviction is often employed as a means of pressure against families of political prisoners.
Dang Dinh Bach's wife, Tran Phuong Thao, also reports that her family's housing situation is precarious. She said the local government has been threatening to freeze her bank accounts and force her to sell her house, her motorbike, and other possessions if she refuses to pay the tax they allegedly owe ($58,000) (Bach was accused of tax evasion). Because Bach's bank accounts have been frozen and his credit cards have been locked since his conviction, Thao cannot access them to take care of financial matters; the utilities company has even threatened to cut off her electricity.
Thao visited Bach on March 17. There were five officials watching Bach on his side, and two watching on her side. Bach had prepared a piece of paper listing everything he wanted to tell Thao, which had been reviewed by officials beforehand:
Truth and love to everyone and everything, rising above all differences based on religion, race, politics etc. and willing to sacrifice myself for the greater good;
The party and the state must reconsider its view of NGOs and civil society as a threat to its power, leading it to prosecute and imprison innocent people, at the same time guarantee sustainable growth that respects individual freedom and rights;
3)"I will go on a hunger strike to the death. I demand justice and freedom unconditionally."
Thao said that prison officials have not let Bach receive any of the traditional medicine she sent for his asthma on the grounds that only Western pharmaceutical products are allowed. Bach announced that beginning March 17 he will start a partial hunger strike by refusing breakfast and lunch until June 24. After that date, he will refuse to eat completely to mark what he says are his two years of wrongful imprisonment.
Updates after recent prisoner releases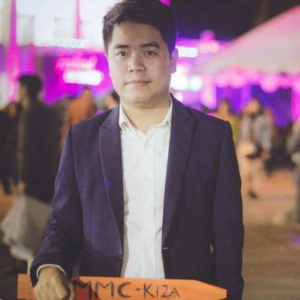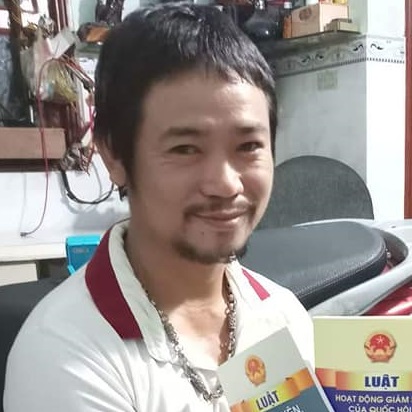 Phan Kim Khanh and Ho Dinh Cuong
Phan Kim Khanh has been released from Nam Ha Prison after completing his six-year sentence for spreading "anti-state propaganda." Khanh was chairman of the students association at the School of International Relations in Thai Nguyen before his arrest in March 2017, weeks before finishing his college degree. He describes conditions in Nam Ha as exceedingly harsh and described how political prisoners are forced to work without pay to make products he believes are sold to EU markets.
After being released from Xuan Loc Prison, Ho Dinh Cuong reported that his prison experience was horrific, especially concerning the food. Many prisoners suffer from dental problems believed to be due to a lack of nutrition, yet they receive no dental care. When the pain becomes so unbearable, he said, some people resort to extracting their own teeth with crude devices. Those who complain, or want to file complaints, are prohibited from having a pen and paper. Between August and November 2022, Cuong refused to eat prison food, only consuming food sent by his family, to protest the unfair treatment. Political prisoners in Xuan Loc Prison are kept in 3.5 meter x 7 meter cells, usually with 2-3 persons per cell, with access to a very small yard to exercise. He reports that only those who "confess" to their alleged crimes are allowed to go out to a larger open space. A camera is placed directly above each prisoner's bed.
Additional political prisoner updates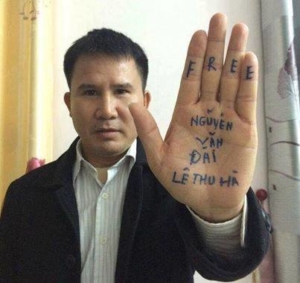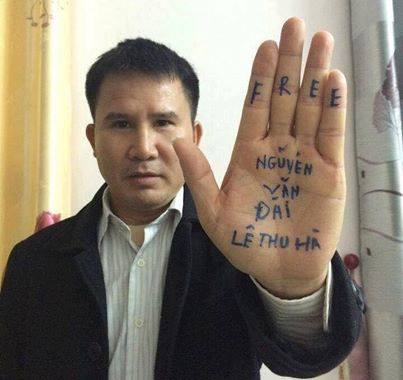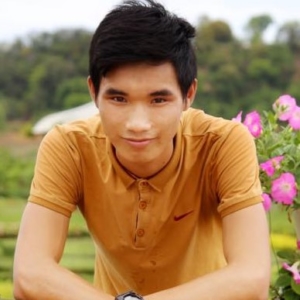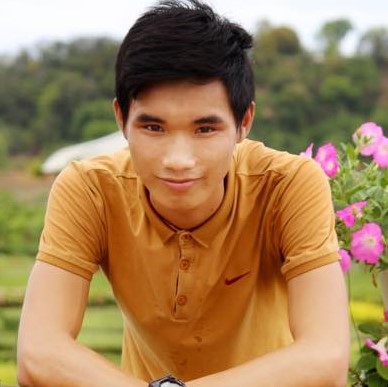 Pham Van Troi and Nguyen Van Hoa
Update on writer Pham Van Troi from his wife Nguyen Huyen Trang, after she visited him in Nam Ha Prison on March 12, 2023: When fellow cellmate Le Dung Vova was transferred to a different camp, he gave all his books to Troi, but prison officials did not let Troi keep them. They don't let him use pen and paper to write or learn English. When Troi spoke in English to his son to bypass the guards that were listening in, they cut off his phone. Troi's mental health has declined.
According to doctors in the Ha Nam Hospital, Troi suffers from diabetes, abnormal blood pressure, and scabies on his skin. Nam Ha does not allow families to send food to inmates, so Troi has to buy supplemental nutrition and supplies from the canteen at an exorbitant cost. Families are allowed to visit only once a month and are limited in what they can bring. Many political prisoners are allegedly kept in the Disciplinary Section, which consists of rooms about seven square meters in size with only one window. Four persons are kept in each room. They're allowed to go out to a small courtyard twice a day. Sanitary conditions, especially the water, are allegedly very poor.
Nguyen Van Hoa's health is stable, his older sister Nguyen Thi Hue said on March 12. She said that since the pandemic, Hoa has only been allowed to call home once every 2-3 months instead of once a month as before. Police have "reminded" her a few times not to post too much information about Hoa's incarceration on Facebook.
International Advocacy
The U.S. State Department has released its 2022 Country Report on Human Rights Practices for Vietnam. In brief: "Significant human rights issues included credible reports of: unlawful or arbitrary killings by the government; torture and cruel, inhuman, or degrading treatment and punishment by government agents; arbitrary arrest and detention; political prisoners; serious problems with the independence of the judiciary; arbitrary or unlawful interference with privacy; serious restrictions on free expression and media, including arbitrary arrest and prosecution of government critics, censorship, and the use of criminal libel laws; serious restrictions on internet freedom; substantial interference with the freedom of peaceful assembly and freedom of association; restrictions on freedom of movement, including exit bans on activists; inability of citizens to change their government peacefully through free and fair elections; serious restrictions on political participation; serious government corruption; trafficking in persons; significant restrictions on workers' freedom of association; and use of compulsory child labor."
NEWS & ANALYSIS
In a stunning development that shocked the Vietnamese public, four persons caught bringing kilos of hard drugs into the country were released after a brief detainment. While the reasons for the release are unclear, it lies in sharp contrast to how the police routinely detain people incommunicado for months simply for postings on Facebook. Read more:
Vietnam drug bust flight attendants released on bail. Quoc Thang, VN Express; March 22, 2023: Four Vietnam Airlines flight attendants caught transporting 11.4 kg of ketamine and cocaine from Paris to Ho Chi Minh City are out on bail, a source told VnExpress Wednesday. Investigators reported that initial inquiries have so far determined that the attendants did not know that 157 out of the 327 toothpaste tubes they carried contained drugs. "There is not enough evidence for a criminal charge," authorities announced.
***
Vietnamese Activists Say Hanoi Adopting China's Model on Religious Policy. An Hai, VOA; March 21, 2023: China's regulations require religious organizations to obtain government permission for nearly every aspect of their operations, submit to greater state supervision and register all clergy in a national database, according to a 2022 Congressional Research Service report. A similar law in Vietnam came into effect in early 2018 that required religious communities to register their organizations and their places of worship with the government as a prerequisite for religious activity, according to a 2019 United States Commission on International Religious Freedom USCIRF report.
US companies including Netflix and Boeing join 'biggest' business mission to Vietnam. Michelle Toh, CNN; March 21, 2023: Dozens of American companies are in Vietnam this week in hopes of pushing further into the fast-growing Southeast Asian economy, which has emerged as an attractive potential alternative to China as companies seek to diversify their markets and supply chains. Senior executives from 52 US firms are taking part in the biggest business mission ever organized by the US-ASEAN Business Council, the trade lobby told CNN.
Blinken: Human rights are a 'central interest' but not the only one. Alex Willemyns, RFA; March 20, 2023: Blinken said he recognized that the United States was itself not perfect on human rights. But he said the difference was that the U.S. system of government accepted such criticism and actively tried to correct identified problems. "While this report looks outward, to countries around the world, well, you know, the United States faces its own set of challenges on human rights," he said. "Our willingness to confront our challenges openly, to acknowledge our own shortcomings – not to sweep them under the rug or pretend they don't exist – that is what distinguishes us."
© 2023 The 88 Project
https://the88project.org/wp-content/uploads/2022/05/Truong-Van-Dung.jpg
399
399
kayleedolen
https://the88project.org/wp-content/uploads/2019/01/88project.png
kayleedolen
2023-03-29 00:38:41
2023-03-29 00:38:41
Vietnam Free Expression Newsletter No. 12/2023 – Week of March 21-27