Pham Van Troi
Current Status: Sentenced to prison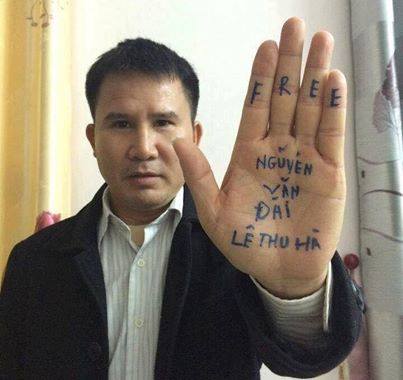 Other Names: Phạm Văn Trội
Date of Birth: October 10, 1972
Gender: M
Ethnicity: Kinh
Occupation: Author
Last Known Prison: Ba Sao prison, Nam Ha province
Areas of Activism:
Democracy
Human rights
Labor rights
Land rights
Known Affiliations:
Highlighted Human Rights Concerns:
Former Political Prisoner
Denial of Family Visit/Punitive Prison Transfer
December 2020:
Writer Pham Van Troi's wife went to visit him on December 13, 2020. She said that Troi's health is stable. She also said that Ho Duc Hoa, a social activist, was then on his 5th day of a hunger strike and was in poor condition.
Details - History of Activism.
Pham Van Troi is a human rights and pro-democracy activist and member of the Broterhood for Democracy, which was founded by imprisoned human rights lawyey Nguyen Van Dai. He was previously president of the group. Troi has faced harassment for authorities for his activism. In May 2015, he was one of many activists barred from meeting with US diplomats during the US and Vietnam's Human Righs Diailogue. His home was also attacked by plainclothes agents in December 2016.
Arrested September 11, 2008. Sentenced to 4 years in prison under Art. 88 (1999 Code). Released September 11, 2012.
October 8, 2009
4 years in prison
September 11, 2012
Arrested July 30, 2017. Sentenced to 7 years in prison under Art. 79 (1999 Code). Expected Release is July 30, 2024.
April 5, 2018
Ngo Anh Tuan
7 years in prison
July 30, 2024
Profile last updated: 2020-12-24 17:24:13