Ho Duc Hoa
Current Status: Released - exiled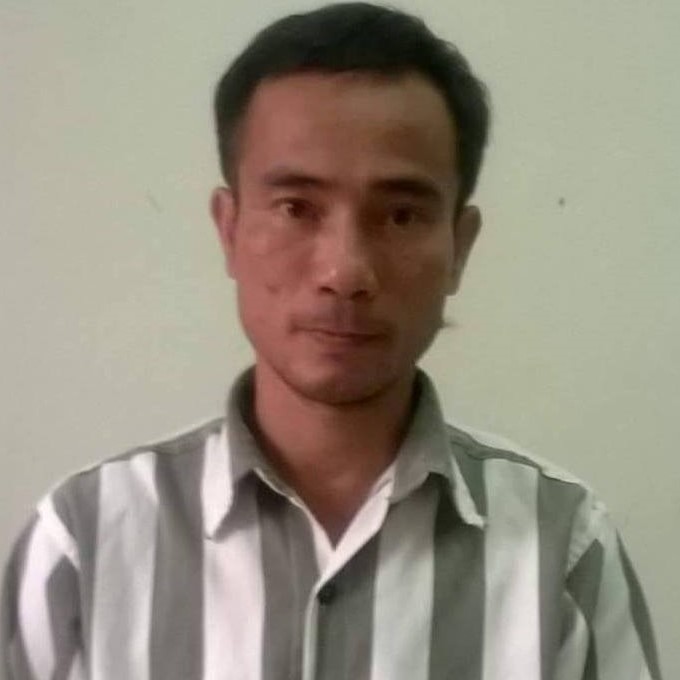 Other Names: Hồ Đức Hòa
Date of Birth: 1974
Gender: M
Religion: Christian (Catholic)
Ethnicity: Kinh
Occupation: Journalist
Last Known Prison: Nam Ha prison, Ha Nam province
Areas of Activism:
Human rights
Religious freedom
Highlighted Human Rights Concerns:
Torture
Former Political Prisoner
Denial of Adequate Medical Treatment or Supplies
Harsh Physical and Administrative Conditions
Journalist and political prisoner Ho Duc Hoa was put on a plane bound for the United States on May 11, 2022, just as Prime Minister Pham Minh Chinh was about to depart for Washington for the U.S.-ASEAN special summit. A Catholic member of a diocese in Vinh Province, Hoa was arrested in 2011 and charged with conspiracy to overthrow the government under Article 79 of the 1999 Criminal Code. He had served 11 years of his 13-year sentence when he was released early.
In an interview with RFA after his release, Hoa describes the prison conditions and the struggles that he and his fellow inmates faced. Read his interview here.
December 2020:
Writer Pham Van Troi's wife went to visit him on December 13, 2020. She said that Troi's health is stable. She also said that Ho Duc Hoa was then on his 5th day of a hunger strike and was in poor condition. Hoa has been on a hunger strike previously because he wasn't allowed to practice his Catholic faith in jail.
Details - Background, History of Activism.
Ho Duc Hoa is a Catholic social activist, journalist, and community organizer from Vinh Diocese.
Hoa is a contributor to the Vietnam Redemptorist News, an independent media agency run by the Congregation of the Most Holy Redeemer in Ho Chi Minh City, which reports on social issues. He was also active in organizing education scholarships for poor students and has participated in projects focusing on poverty and persons with disabilities.
Arrested August, 2011. Sentenced to 13 years in prison under Art. 79 (1999 Code). Released May 11, 2022.
January, 2013
13 years in prison
February, 2024
May 11, 2022
Profile last updated: 2022-05-31 03:10:39