Vietnam Free Expression Newsletter No. 43/2022 – Week of November 7-13
Greetings from The 88 Project. A political prisoner was able to meet with his lawyers more than a year after his arrest. Another prisoner who's gravely ill was allegedly denied medical attention. A high-profile internet influencer was denied 10 billion dong (US$400,000) bail while awaiting trial. The UN Working Group on Arbitrary Detention has released a new opinion on another arbitrary arrest. Ethnic Protestants in the Highlands continue to be harassed by local police. Catholics in Dong Tam Commune are gearing up for yet another land rights struggle after the deadly police raid in January 2020. More citizens have been fined for allegedly "posting false information" on Facebook. In the news and analysis section, learn more about recent developments in the banking and property sectors that have led to protests in Hanoi. In case you missed it, the Journal of Vietnamese Studies has published a comprehensive collection of material on a high profile #MeToo case in Vietnam's literary world.
HUMAN RIGHTS & CIVIL SOCIETY
Political Prisoners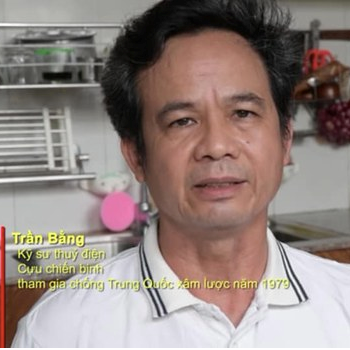 Tran Van Bang
Democracy activist and engineer Tran Van Bang, last known to be held at Chi Hoa prison, is reportedly in failing health and in need of medical treatment. His sister Biet said Bang told her last weekend he had developed a large tumor. She reported that his requests to be examined by a doctor had allegedly been denied several times; prison officials also allegedly said they'd take him to the hospital "if it became an emergency."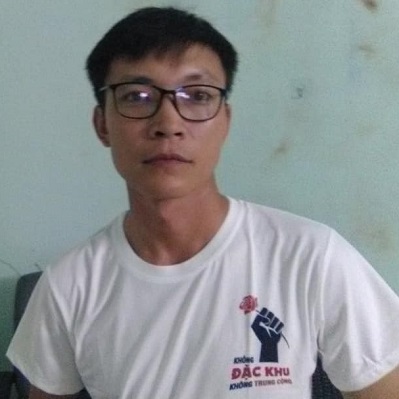 Bui Van Thuan
Trinh Thi Nhung, the wife of political prisoner Bui Van Thuan, confirmed to The 88 Project that her husband said the indictments against him were "baseless" and that throughout the investigation he never admitted to violating any Vietnamese laws. Thuan has been charged with "anti-state propaganda" and has been in detention since August 2021. Nhung said that after Thanh Hoa police completed their investigation in late September 2022, her husband was finally allowed to meet with his lawyers Dang Dinh Manh and Le Quyen. Nhung herself has been harassed by police and was even asked to limit how much she posts on social media about her husband. She has also faced harassment by unknown people at her home and filed two complaints, even submitting video evidence of one of the incidents. The police refused to investigate.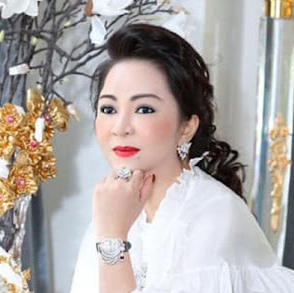 Nguyen Phuong Hang
Nguyen Phuong Hang's request to be released on 10 billion dong bail ($400K) was rejected. However, according to Vietnamese law she can be detained only 30 days more since her arrest in March, because by then investigators will have exhausted their legal time limits and must either produce an indictment or release her. Hang is accused of "abusing democratic freedoms" for using her highly popular livestream channels to defame several entertainment celebrities. If indicted and convicted, she could face up to seven years in prison.
Communities at Risk
Followers of the Evangelical Church of Christ in Dak Lak Province say they have been harrassed by police for the past month, even as the annual US-Vietnam Human Rights Dialogue was taking place last week. Similar complaints have also been raised in nearby Buon Ma Thuot Province in the Central Highland region by mainly ethnic Montagnards.
Hoanh Village in Dong Tam Commune was blocked off by hundreds of police in riot gear as the local government began work on a new cultural center on disputed land claimed by the Catholic Church. One resident told RFA: "The entrances and exits to the village are fenced off. Each post is guarded by five to seven policemen. It's no less [of a provocation] than the day when the Dong Senh land was taken!"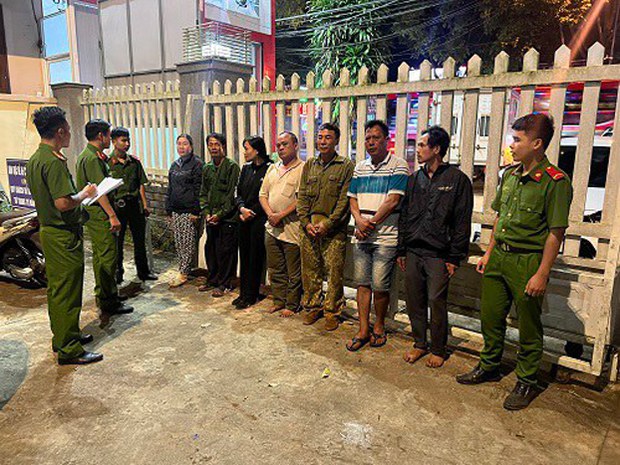 The seven farmers arrested in Dak Lak province, Source: State media via RFA
Seven farmers from Hoa Dong commune in Dak Lak province have been arrested in a dispute with the company from whom they lease land. The villagers have been charged with "resisting enforcement authorities" and "illegally holding people." They were trying to prevent workers from cutting down trees grown in their orchards. According to RFA, "Hundreds of local households that have leased a total of 2,300 hectares (5,700 acres) of land from the company are at risk of losing all of their assets — coffee and durian trees."
Internet Freedom
Six people were issued administrative fines for "posting false information" on Facebook about the death of Dao Ba Phi, 38, while he was in police custody in Phu Yen Province. According to the authorities, the six men and women from Phu Yen had violated three government edicts: Decree 15 (2020), Decree 14 (2022), and Decree 119 (2020), regarding telecommunications, wireless communication, and digital transactions. Phu Yen police said Phi hung himself two days after his arrest for alleged theft, but they did not allow Phi's family to see or retrieve his body.
International Advocacy
The UN Working Group on Arbitrary Detention plans to communicate to Vietnam its findings on the case of Tran Duc Thach. The Advance Edited Version can be accessed here.
Vietnam's unjust energy transition. Global Witness; November 8, 2922: At COP27, while Vietnam's climate leaders are locked up, there may still be discussions around a "Just Energy Transition Partnership' (JET-P) supported by G7 countries, including the United Kingdom, the EU, United States, and Canada, with Vietnam possibly receiving billions of dollars in the process. …[Nguy Thi Khanh]'s invaluable experience will no doubt be missed at this year's COP. Her collaborative efforts between civil society, industry and the government has helped put Vietnam in the very position it is in to be considered a partner for significant clean energy deals.
NEWS & ANALYSIS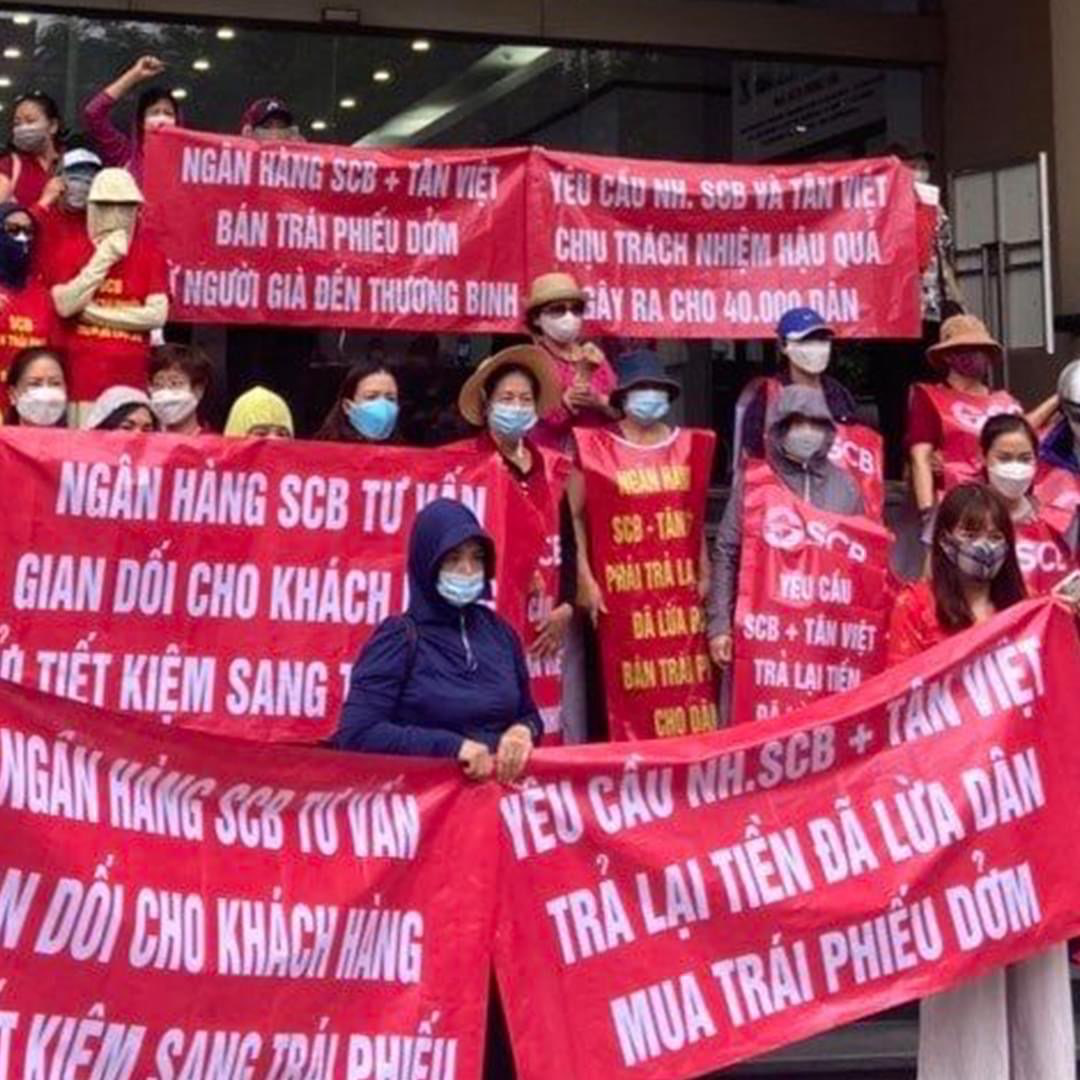 A recent protest reported on by RFA
The Communist Party of Vietnam often points to economic growth as affirmation of its legitimacy and hold on power. But deep-rooted corruption, especially in the property and banking sectors, are sending markets and consumer confidence into a tailspin. The arrest of a well-connected business tycoon has triggered panic and a run on deposits at at least two banks, leading to street protests in Hanoi and raising concerns of police crackdown. Read more about these developments:
The Vietnamese Communist Party's Moral Vanguardism. David Hutt, October 26, 2022: As socialism and nationalism faded for the Party, it was left claiming its legitimacy from economic growth. That's fine when growth is good, as it is today, but the VCP surely knows the day will come when it can no longer sustain its political chokehold through economic growth alone. One day, perhaps by the end of this decade, Vietnam will face a middle-income trap and its own aging population.
Vietnam Central Bank Held Emergency Meetings With Banks Over Liquidity. Reuters; November 4, 2022: The market for corporate bonds is being closely watched by investors as 375 trillion dong ($15 billion) in property debt matures by 2025, according to the National Assembly's economic committee, and authorities have put restrictions on refinancing it. Corporate bonds worth billions of dong have been redeemed in recent weeks after the arrest last month of property tycoon Truong My Lan, the chairwoman of Ho Chi Minh City-based developer Van Thinh Phat Holdings Group, over suspected bond-market fraud.
Vietnam Stocks Tumble by Most Since April, Extending Rout. Nguyen Kieu Giang, Bloomberg; November 10, 2022: Vietnam stocks tumbled by the most since April as leveraged traders exited positions on concerns about liquidity shortages spreading in the property sector. The benchmark VN Index — which has become the world's worst-performing major gauge — dropped as much as 5.1% on Thursday, driven lower by property and banking shares. Real estate firm No Va Land Investment Group slumped 6.9% in its seventh consecutive day of declines. Vietnam Joint Stock Commercial Bank for Industry and Trade lost nearly 7%.
IN CASE YOU MISSED IT
The Journal of Vietnamese Studies has published translated documents, expert commentary, and other contextual material to highlight the "most high-profile #MeToo case reported in Vietnam to date." Poet Dạ Thảo Phương first reported the allegations that poet Lương Ngọc An, Deputy Editor-in-Chief of Báo Văn Nghệ (Literature and Arts newspaper), raped and stalked her in 1999 and 2000 in viral Facebook posts earlier this year. This new Forum seeks to bring attention to this case and shed light on "the broad legal and social contexts of how sexual assault is defined and perceived in Vietnam." Read the full article, here.
© 2022 The 88 Project
https://the88project.org/wp-content/uploads/2022/11/Tran-Van-Bang.png
350
350
kayleedolen
https://the88project.org/wp-content/uploads/2019/01/88project.png
kayleedolen
2022-11-14 19:15:21
2022-11-14 19:15:21
Vietnam Free Expression Newsletter No. 43/2022 – Week of November 7-13