Vietnam Free Expression Newsletter No. 44/2022 – Week of November 14-20
Greetings from The 88 Project. We bring you news, analysis, and actions regarding human rights and civil society in Vietnam during the week of November 14-20. There will be no newsletter on November 27. We will return on December 4. Please consider supporting our work this year on Giving Tuesday, November 29.
Religious leader Phan Van Thu died in Gia Trung prison last week. The brother of political prisoner Huynh Thuc Vy, who claimed she was assaulted and abused in jail, spoke with The 88 Project. Recently elected to the UN Human Rights Council, Vietnam sends a strong message by sentencing honey seller Bui Van Thuan to a lengthy prison term for criticizing the Party on his Facebook page. An independent Buddhist temple gets the hammer, literally, for refusing to join the state Church. Jailed journalist Pham Doan Trang receives yet another international award. International donors are expected to award Indonesia instead of Vietnam with billions of dollars to fight climate change, likely at least in part due to Hanoi's human rights record. Unsurprisingly, NGO leaders in Vietnam have to tread carefully in order to not run afoul of the Party. Germany plans to strengthen economic ties with Vietnam even as the second suspect in Hanoi's brazen kidnapping case is tried in Berlin. Perennially ranked near the bottom in almost every human rights category, Vietnam plans to improve its standing by announcing that "knowledge of human rights" will be added to school books of all levels by 2025. However, how this is interpreted and taught by the Communist Party remains to be seen.
HUMAN RIGHTS & CIVIL SOCIETY
Political Prisoners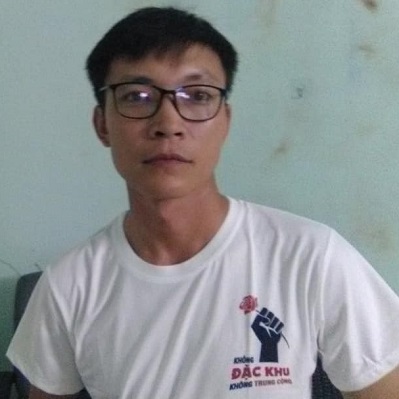 Bui Van Thuan
Facebooker Bui Van Thuan was sentenced to eight years in prison plus five years of probation by a court in Thanh Hoa Province for spreading "anti-state propaganda." A honey seller by trade, Thuan was accused of making online commentaries critical of the Communist Party and how it dealt with the pandemic. He was arrested in August 2021.
Although the trial was supposed to be public, only Thuan's wife, Tran Thi Nhung, was allowed into the courtroom as a witness while the rest of his family, who had traveled from their home in Hoa Binh Province to watch the proceedings, had to stand outside the courthouse in the rain and finally returned home on the first day.  In his closing statement, Thuan maintained his innocence and said he would not appeal the verdict because he had no faith in the system.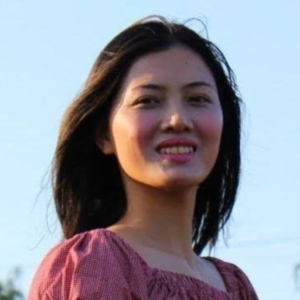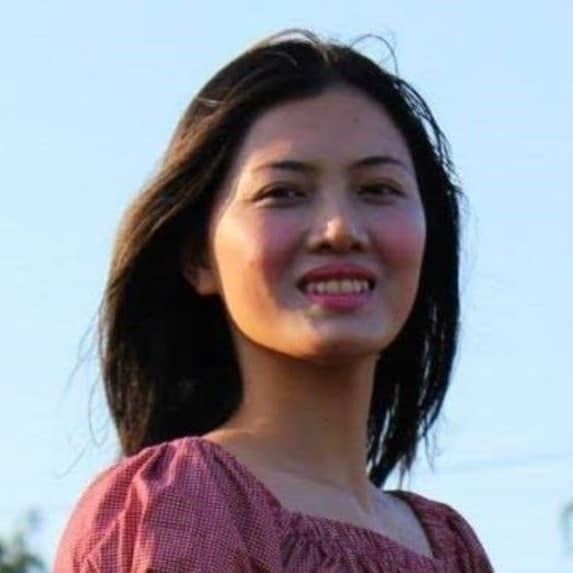 Huynh Thuc Vy
Huynh Trong Hieu, brother of political prisoner Huynh Thuc Vy, told The 88 Project in an interview that the family strongly believes that Gia Trung Prison officials "gave the green light" for other inmates to physically assault his sister in October. Both officials and Vy told him that the prison set up a "people's court" of about 100 inmates to "denounce" her, but Vy refused to attend, saying it was against prison rules and against the law. After filing a formal complaint, Hieu was invited to meet with prison officials. They informed him that Vy had "denied making any such allegations," without producing any written proof. We are in the process of corroborating Hieu's story and will update our readers as more facts come to light.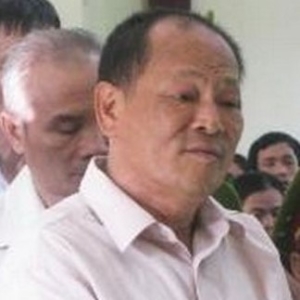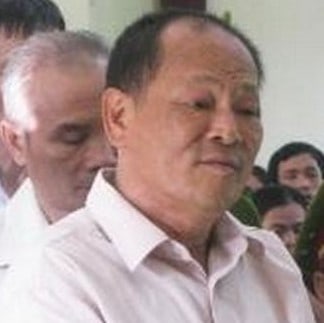 Phan Van Thu
Religious leader Phan Van Thu died in Gia Trung prison last week. Fellow inmate Luu Van Vinh told his wife that Thu passed away after complaining of not feeling well a day before. The former leader of the Buddhist sect An Dan Dai Dao, founded in South Vietnam before the Communist takeover, was serving a life sentence. He and 22 other members were arrested in February 2012 and tried under Article 79. Thu had been in ill health for some time, but requests for him to be released on medical grounds were denied. We will post more updates as they become available.
Communities at Risk
Ba Ria-Vung Tau provincial authorities sent plainclothes men and machinery to Thien Quang Pagoda to demolish a guest house being built on a part of the temple's property. The land, which has been appropriated for "an irrigation canal" supposedly would serve pepper farms in the area. The incident took place while the head monk Thich Thien Thuan was away on a trip. According to Thich Thien Thuan, the government has for decades been pressuring his independent Thien Quang Pagoda to join the state-sanctioned Buddhist Church, going so far as to tell him that he would get building permits in exchange.
International Advocacy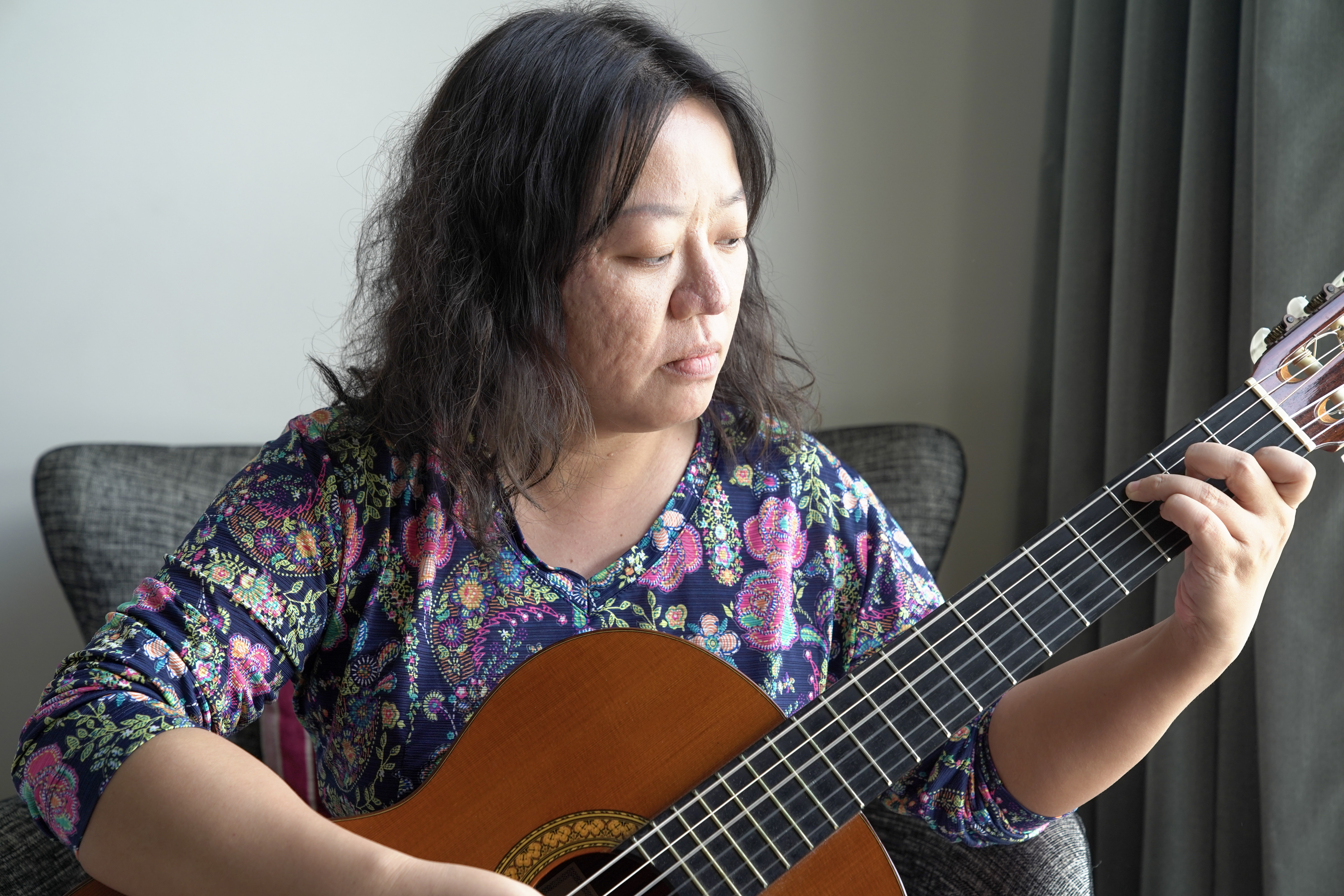 Pham Doan Trang
The Committee to Protect Journalists has given Pham Doan Trang an International Press Freedom Award for 2022. Watch CPJ's Youtube video, part of which came from an interview of Trang done by The 88 Project before her arrest.
Human Rights Watch called on the government of Vietnam to drop the bogus charges against Facebooker Bui Van Thuan ahead of his trial. Thuan nonetheless received an eight-year sentence for "anti-state propaganda."
The UN Human Rights Committee (CCPR) has issued its follow-up report on Vietnam  reiterating its concerns for Vietnam's lack of progress in the areas of the death penalty, freedom of expression, and protection of human rights defenders. The full report can be read here.
Opinion  In Vietnam, Facebook posts are risky. Just ask these bloggers. Editorial Board, Washington Post; November 17, 2022: The secret police are no longer hiding behind lampposts. In Vietnam, they hunt down dissidents on Facebook. For those daring and outspoken enough to criticize the one-party police state, a Facebook post can lead to swift arrest and punishment, as it did for Bui Van Thuan.
NEWS & ANALYSIS
The most promising source of climate cash at COP27 is not part of COP. Quartz, November 14, 2022: Diplomats from G7 nations had proposed [Vietnam], which gets about half its power from coal, as a candidate for a JETP during COP27 in Egypt. An announcement was expected sometime last week, but never materialized. Instead, the US government is now expected to announce a JETP deal for Indonesia, almost twice the size of the South African deal, on Nov. 15 during a G20 meeting in Bali. The Vietnam deal, according to officials and civil society groups tracking it, remains mired in domestic and international disagreements about human rights, sovereign debt, the pace of the country's transition to clean energy, and other issues.
NGOs in Vietnam hone survival skills. Nguyen Cong Bang, Asia Democracy Chronicles; November 5, 2022: Many observers believe that tax evasion is often a trumped-up charge that targets activists in particular. Several NGOs and their officials in fact have recently been charged with tax evasion. Among them was prominent green activist Nguy Thị Khanh, who in 2018 became the first Vietnamese to win the prestigious Goldman Prize. But as one Hanoi-based human-rights researcher commented, "The tax law is so vague that almost everyone can be charged with this."
Germany builds ties with Vietnam, hedging bets against China. Deutsche Welle; November 15, 2022: But Scholz didn't overlook other sensitive issues, pressing Vietnam's leaders on their human rights record. Vietnam is one of the most repressive states in Southeast Asia, with an estimated 207 political activists currently in jail and 350 at risk, according to the 88 Project, an NGO that collates such data in Vietnam.
Vietnam striving to teach human rights at all-level educational institutes by 2025. Vietnam Plus; November 18, 2022: Knowledge about human rights will be put into the curriculum of all the educational institutes by 2025, heard a press briefing by the Ministry of Information and Communications' Department of External Affairs and Human Rights on November 17.
IN CASE YOU MISSED IT
Vice President Kamala Harris met with Vietnam President Nguyen Xuan Phuc at the APEC meeting in Bangkok, according to the White House.
Secretary of State Antony Blinken also met with his Vietnamese counterpart, Foreign Minister Bui Thanh Son, in Bangkok, according to the State Department.
TAKE ACTION

November 29 is Giving Tuesday, a global day of giving. Would you like to support our mission to promote freedom of expression and human rights in Vietnam? See what you can do here: https://the88project.org/take-action/.
© 2022 The 88 Project
https://the88project.org/wp-content/uploads/2019/01/phan-van-thu.jpg
323
324
kayleedolen
https://the88project.org/wp-content/uploads/2019/01/88project.png
kayleedolen
2022-11-21 15:17:27
2022-11-21 15:17:27
Vietnam Free Expression Newsletter No. 44/2022 – Week of November 14-20